CLEVELAND — Happy first annual Michael Stanley Day, everybody. I trust that you also have your decorations up.
It occurred to me there's an outside chance a few of our viewers might not know what this is all about, or possibly who Michael Stanley even is. I mean, WE all know who he is, but maybe you're some guy from out of town who just flew in from Tulsa to visit your aunt and now you're watching this saying, "Hey, who's this Michael Stanley guy, and what makes him such a big deal that he's getting his own holiday? I've never heard of him."
First of all, watch your tone, Tulsa. You're a guest here.
Secondly, the reason you might not have heard of Michael Stanley is because he's not FOR you; he's for us. He's Cleveland's exclusive, official rock star.
He's held that position for almost 50 years now, and we're not going to let something like his recent, untimely departure interrupt that status. It is his in perpetuity.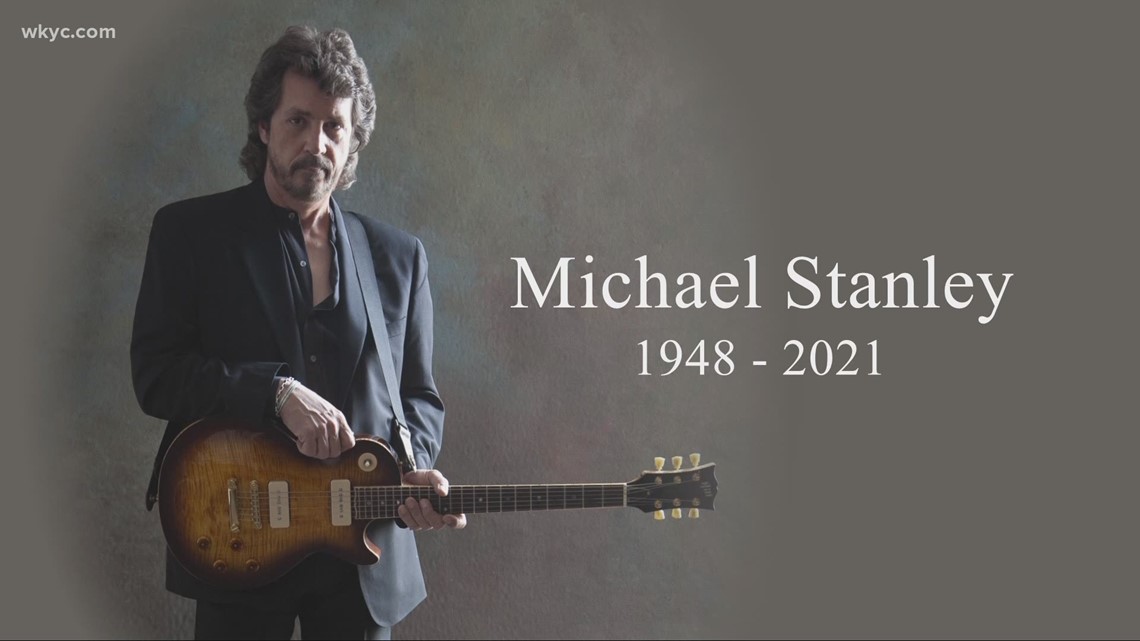 Michael first started rockin' in bands back at Rocky River High School in the late '60s, and from there went on to become a Midwest sensation. In the early 80s, the Michael Stanley Band was a straight-up phenomenon around these here parts, at one point playing a four-night stand of sold-out shows at Blossom Music Center.
And yes, that's the same Blossom Music Center that nowadays has to put REO Speedwagon, Styx and Kansas all on the same bill just to fill up the Pavilion. There, I said it. Speedwagon burn!
Due to the unfortunate timing of my birth, I wasn't able to experience the peak of the Michael Stanley Band itself, but even for those of us who arrived a little late to the party, he was still a constant presence in our lives.
After MSB called it quits, Michael first moved onto a solid local TV career before settling into his dee-jay throne as the King of Cleveland drive-time radio, a position he held down for more than 30 years. And of course, he never stopped making music or being an active, visible part of the Cleveland community.
One of the unique things about having your own local rock star is that, eventually, you're probably going to run into him somewhere. While you'll most likely never randomly encounter Bono or Sting in a Heinen's parking lot, everyone in town seems to have had their own personal MS encounter or connection that they are all too they're eager to share"
"I saw Michael Stanley at the Walgreen's in Parma one time. He was getting a bottle of water. True story."
"My neighbor used to mow Michael Stanley's neighbor's lawn."
"Michael Stanley's aunt used to date my friend's cousin. Said he was a cool dude."
But in the event that you are a Michael Stanley novice, here are three essential MS songs that will serve as a good starting point for the uninitiated.
No. 3 "My Town"
Sure, it's overplayed but it's a hometown banger. This ubiquitous anthem is often heard at the end of Cavs, Indians and Browns games. Appropriately enough, they play it whether we win or we lose.
No. 2 "Let's Get The Show On The Road"
Now, this one's a personal fave, and it's a real journey. It's eight minutes long, contains no less than five distinct mood changes and even features some solid cowbell work. This one's a real whisky sipper, folks.
And finally, No. 1 "Lover"
It's really his signature song, and it starts off like this: "Well the glow from the bars and a thousand stars light the cold Ohio night, and the turnpike's slick, the snow's as thick as thieves…"
I don't care what anybody says. That's some straight-up solid Rustbelt poetry right there, and it connected with a lot of people.
So to answer your question, hypothetical visitor from Tulsa, the reason we gave Michael Stanley his own holiday is because he earned it, and when Cleveland genuinely connects with something or someone, we go all in.
So today I say, "Thank God for the man who thanked God for the man who put the white lines on the highway."
Be sure to rock extra hard today, folks. It's what he would have wanted.