2020 Rock and Roll Hall of Fame induction ceremony: Real-time updates as Whitney Houston, Doobie Brothers and six others honored in HBO special
Here's a minute-by-minute breakdown of every major moment from the 2020 Rock and Roll Hall of Fame induction ceremony as it aired on HBO.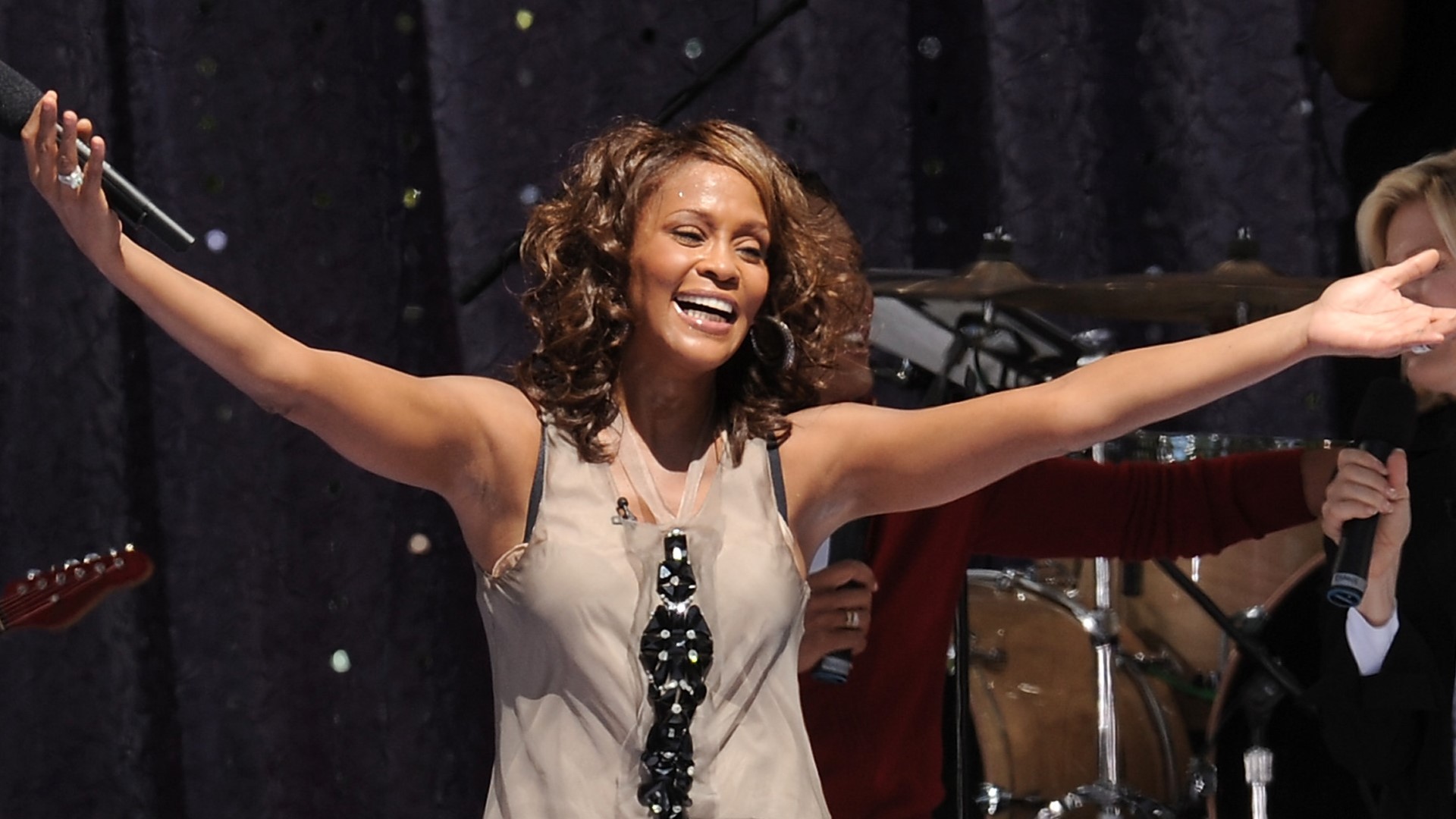 Editor's note: Video at the top of this story originally aired on Sept. 1, 2020.
Are you ready to rock?!?!?!
Don't have HBO? No problem! We have real-time updates throughout the article below as the eight new inductees were honored during the 2020 ceremony.
To refresh your memory... The 2020 Rock and Roll Hall of Fame inductees include Depeche Mode, The Doobie Brothers, Whitney Houston, Nine Inch Nails, The Notorious B.I.G., T. Rex, Jon Landau and Irving Azoff. You can read in-depth bios of each inductee HERE.
Whitney Houston
:
Eighth and final induction of the night
Eighth and final induction of the night...
10:06 p.m. That's a wrap! The credits start rolling with songs from each of this year's inductees. Thanks for joining us! As always... rock on!
10:05 p.m. Houston's family accepts her induction into the Rock and Roll Hall of Fame:
Cissy Houston: "I am so very, very proud that Whitney is being inducted into the Rock and Roll Hall of Fame. She wanted to be something, not anything. She worked hard at it, too."
Pat Houston: "This is something that Whitney always wanted. I remember in 2009 we were in London and Whitney looked at me and she said, 'This is really special, but there's only one thing missing. I've got to get the Rock and Roll Hall of Fame. This moment right now proves it all that there's only one matchless Whitney Houston. Tonight she would be very proud and honored to receive this award."
10:04 p.m. Houston archive interview: "I feel so blessed to be able to just use what God has given me. It's an undescribable feeling. It's like a surge of energy. It's like just taking off and just flying."
10:03 p.m. Houston's 2012 death is discussed.
10:01 p.m. Archive interviews show Houston talking about the joys of motherhood. "I don't think I will do anything greater than have a baby. It is the most incredible thing I have ever experienced in my life."
10 p.m. Lady Gaga reminisces about Houston's unforgettable Super Bowl performance of the national anthem.
10 p.m. Jennifer Hudson: "She could stand flat foot and sing. No running from the notes, but completely executing them purely from the softest tone to the ultimate power."
10 p.m. Archive Houston interview: "I have my own distinct sound. It's not the music that people know me by. It is by my voice that people know me."
9:59 p.m. Houston from archive interview with Arsenio Hall: "I do sing the way God intended for me to sing, and I'm using what he gave me and I'm using it to the best of my ability."
9:53 p.m. A highlight reel is showcased of Houston's incredible career that features hit after hit.
9:51 p.m. Alicia Keys introduces Whitney Houston for induction: "Whitney Houston is one of one. There is no one like her, and there never will be. I remember growing up listening to her music and dancing around the house and jumping on my bed, singing her songs into my hairbrush. This golden voice with range and runs and power like none with a face and presence like royalty. She was every little girl's admiration. ..."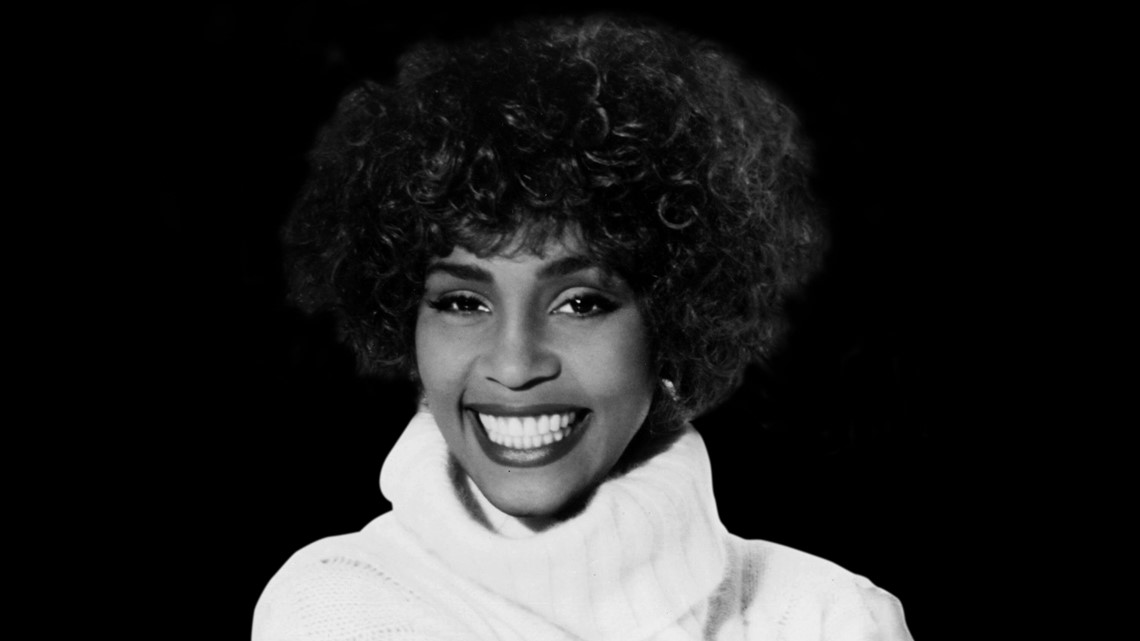 9:49 p.m. Before the final induction begins, the HBO special offers a quick tour of what guests can expect to see when they visit the Rock and Roll Hall of Fame in Cleveland.
T. Rex
:
Seventh induction of the night
The seventh induction of the night...
9:46 p.m. Rolan Bolan accepts induction on behalf of his father and T. Rex. "I really think my dad was put on this earth, not only to play music, but to show off his unique magnetism and charisma. He took inspiration from American music, but formulated his own persona and his own sound. The T. Rex sound kept evolving up to when my mother joined the group, creating cosmic soul which still tests musical boundaries as well as racial ones. As I reflect on this incredible honor of my dad and his band being inducted into the Rock and Roll Hall of Fame, I think about how I really didn't have a chance to know him very well. He was taken away from all of us so early in his life. I discovered his music pretty much the same way you have, through my eyes and ears. When I was a kid watching MTV, Def Leppard's Rocket video came on and it had clips of T. Rex's performance of Get it on. That was my daily hello to my father. ... I know my dad would be very proud to receive this. He always aimed for the top and here he is now."
9:44 p.m. Billy Idol: "Marc [Bolan] had this TV show he was doing. What was great was he was having, like, different punk groups on and he was breaking down certain walls, not really caring and having this F you attitude. All of that, it just sort of spoke to us. ... He championed us and he stood up for us, and I've always thanked Marc ever since."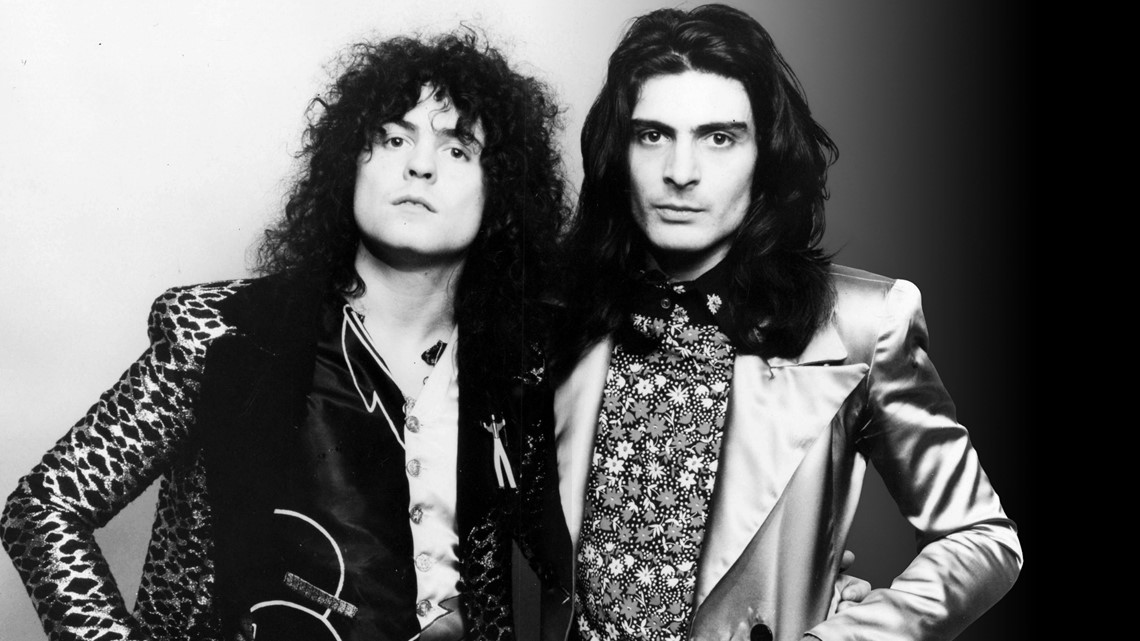 9:40 p.m. Clips of the band performing Bang a Gong takes over the screen.
9:36 p.m. A highlight reel is showcased that features comments about T. Rex from Elton John, Billy Idol and David Bowie.
9:34 p.m. Ringo Starr introduces T. Rex for induction: "They called it glam rock with singles such as Get it on, Children of the Revolution, and of course, Born to Boogie. It was always just great music to me, and that's why people are still listening to T. Rex today. There's no doubt they belong in the Rock and Roll Hall of Fame. Finally!"
Jon Landau
:
Sixth induction of the night
The sixth induction of the night...
9:31 p.m. Jon Landau accepts induction: "I started writing about music in 1962 while a junior in Lexington High School. From there I met the late Paul Williams in 1966, who I thank so much for having published me in his pioneering Crawdaddy magazine. That, in turn, led to 10 years of writing about music at Rolling Stone. ... On May 9, 1974, I went to a concert at the Harvard Square Theater and I was so overwhelmed by the performance that I went home after the show and wrote those famous words that I'm still so proud of: 'I've seen rock 'n' roll's future and its name is Bruce Springsteen.' That night I decided that I would somehow find a way to work with Bruce on his music and career. So I did for the next 45 years as his co-producer, manager and most importantly as a partner and friend who loves him deeply. ..."
9:29 p.m. Bruce Springsteen: "To this day I think that's my favorite of Jon's production efforts is the work we did together on Born to Run."
9:27 p.m. Bruce Springsteen: "Jon had the initial idea of doing something I had never even heard of, and it was something he called editing. You mean, take something out? No, no, no. We're the guys that put everything in. I don't take anything out [laughs]."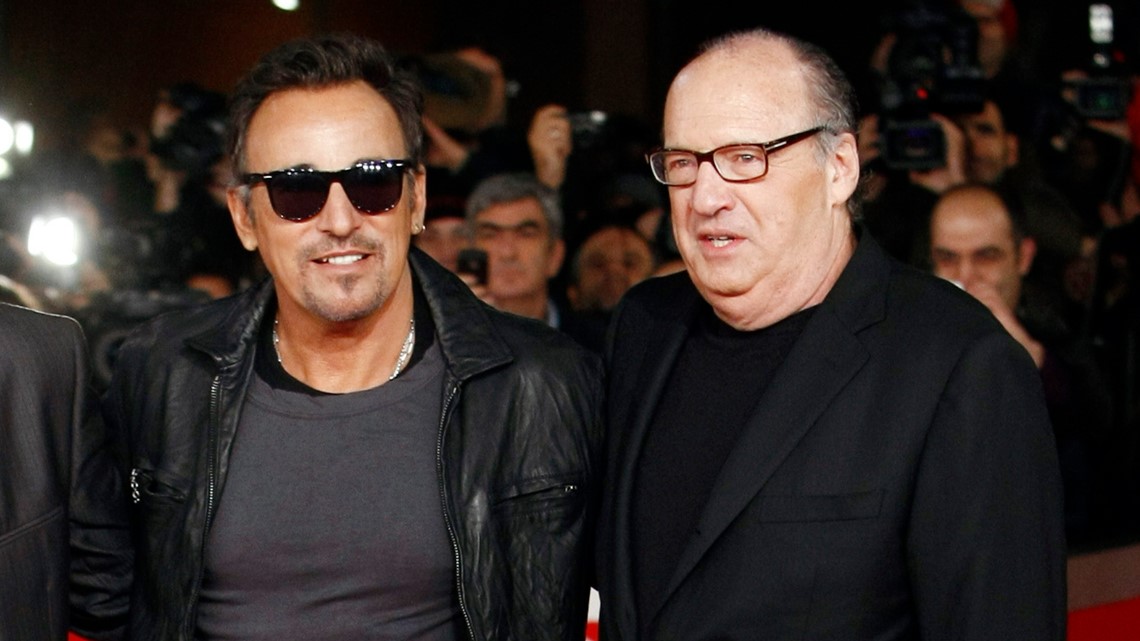 9:26 p.m. Jon Landau: "I was born to be a critic. I got attention with some sort of success, but I was completely swept up in rock music and R&B. ... I really wanted to cross over from writing about the music to producing music. The first chance was the great MC5 and then with Livingston Tayler. Of course then I met Bruce [Springsteen] and everything changed. Went to see him in this little club, maybe 15 people there. He was just the greatest. I saw him a second time, it was even better. Afterward I wrote an article that I'm still proud of to this day."
9:25 p.m. Wenner and Bruce Springsteen offer their thoughts on Landau's career writing about rock 'n' roll.
9:24 p.m. Jann Wenner introduces Jon Landau for induction.
In Memoriam
:
Eddie Van Halen honored
Remembering those we've lost...
9:22 p.m. Little Richard gets a special "In Memoriam" segment in honor of his career. "I was a natural born entertainer," he said in an archive interview.
9:19 - 9:22 p.m. Here are the others in the order they were honored during the "In Memoriam" tribute:
Eddie Van Halen
Bill Withers
Betty Wright
Bonnie Pointer
Spencer Davis
Robert Hunter
Johnny Nash
Ronald "Khalis" Bell
Jimmy Johnson
Jerry Carrigan
Pete Carr
Donnie Fritts
Judy Dyble
John Prine
Tommy DeVito
Charles Barksdale
Helen Reddy
Mac Davis
Jim Pike
John Cohen
Bob Shane
Toots Hibbert
Dan Parise
James Henke
Mike Belkin
Emil Richards
Gerry McGee
Trini Lopez
Jerry Lawson
Pamela Hutchinson
Ennio Morricone
Ric Ocasek
Ivan Kral
Walter Lure
Florian Schneider
Daniel Johnston
Roky Erickson
Adam Schlesinger
Andy Gill
Jack Sherman
Eddie Money
Marie Fredriksson
Tony Lewis
David Roback
Dave Greenfield
Andre Harrell
Elliot Roberts
Frankie Banali
Lee Kerslake
Ginger Baker
Neil Peart
Dr. John
Larry Junstrom
Francis "Rocco" Prestia
Larry Taylor
Charlie Daniels
Paul Barrere
Gary Duncan
Hal Willner
Leon Redbone
Pop Smoke
Juice Wrld
Bushwick Bill
Phil May
Steve Priest
Peter Green
Dick Richards
Al Rex
Art Neville
Dave Bartholomew
Kenny Rogers
Little Richard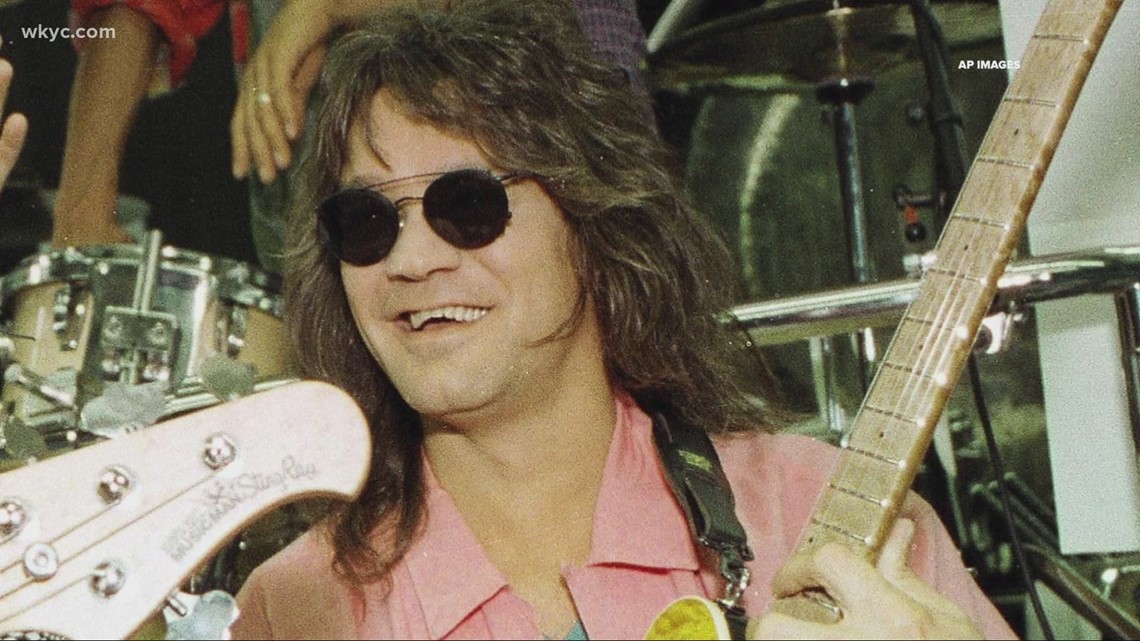 9:17 p.m. Eddie Van Halen, who died last month, is the first honored during the "In Memoriam" tribute.
Depeche Mode
:
Fifth induction of the night
The fifth induction of the night...
9:13 p.m. Dave Gahan: "It's an honor, of course, to be inducted into the Rock and Roll Hall of Fame. Congratulations to all our fellow inductees. It's incredible now to be in this club. There are so many other musicians and artists that are part of this that we have grown up listening to: David Bowie, Iggy Pop and the Stooges, the Clash, just to name a few. Everybody loves the Eagles. ... I think music really brings people together, and God knows we need that more today than it seems any other time."
9:12 p.m. Dave Gahan, Andrew Fletcher and Martin Gore accept their induction into the Rock Hall.
9:07 p.m. Chris Martin of Coldplay: "I think some bands exist on a universal level solely to bring people together to make people that might feel outside realize they're part of a bigger family. Depeche Mode can make lost souls feel a bit more found."
9:06 p.m. Clips of the band performing Personal Jesus are featured.
9:04 p.m. Alan Wilder archive interview: "We deliberately between albums tried to make it different to the previous one. We were determined not to just repeat the same album over and over again."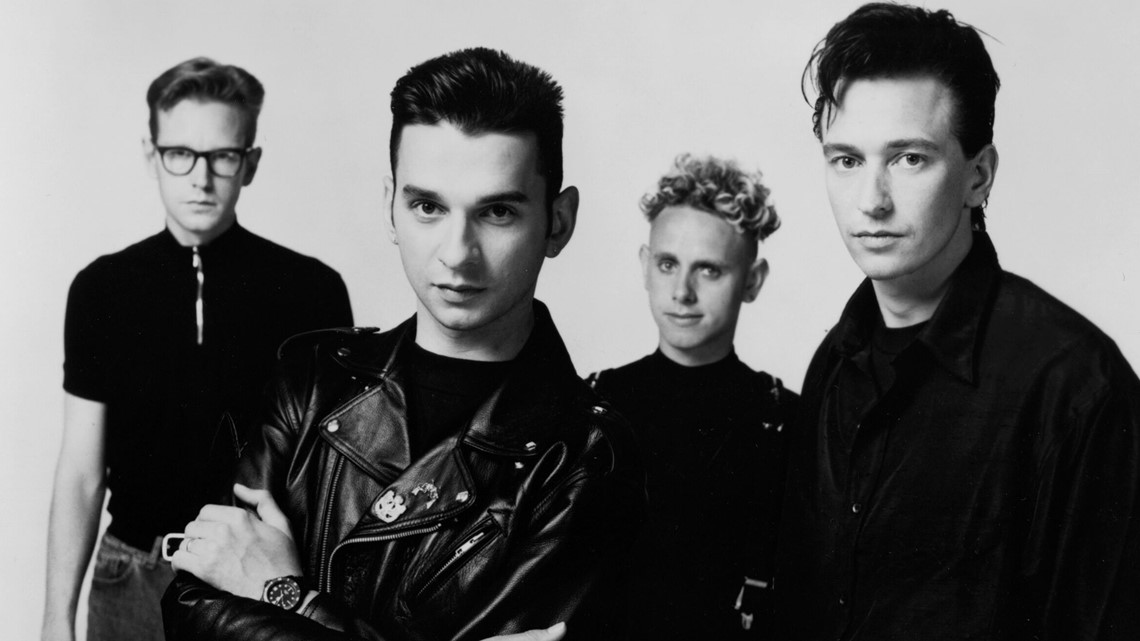 9:01 p.m. A highlight reel showcases their musical journey together.
8:59 p.m. Charlize Theron: "Depeche Mode is the soundtrack of my adolescence. I'm not kidding. There was literally a song for every occasion of my life: MY first date, my first time leaving South Africa and, of course, the first time I got my heart broken. So when I finally got to see them live a couple years ago, it was like this epic slap in the face of nostalgia. But more than that, when I was at the show I realized what else I loved about their music: They celebrate the outsider. Their music brings people together from all different walks of life, makes them feel like it's OK to be different. ..." She also thanked them for being the soundtrack to her life.
The Notorious B.I.G.
:
Fourth induction of the night
The fourth induction of the night...
8:58 p.m. His children accept induction on his behalf. "Our father was one of the founding fathers of hip hop," said his son, CJ Wallace. "He helped revolutionize what was a young art form for the Black community and the world. I'm honored to share his name and his dedication to Black music, creativity, self expression and Black freedom."
8:57 p.m. Sean "Diddy" Combs: "They say that time heals all wounds, I kind of wait for that day. I also think that time doesn't heal some wounds. Some things you have to live with.
8:56 p.m. His mother talks about his death at the age of 24: "There's not a day that goes by that I don't think of him."
8:54 p.m. Lin-Manuel Miranda: "He had this incredible, deep bass voice, but he wielded it like a virtuoso, and he could paint a picture with as few words as possible and sets the entire scene."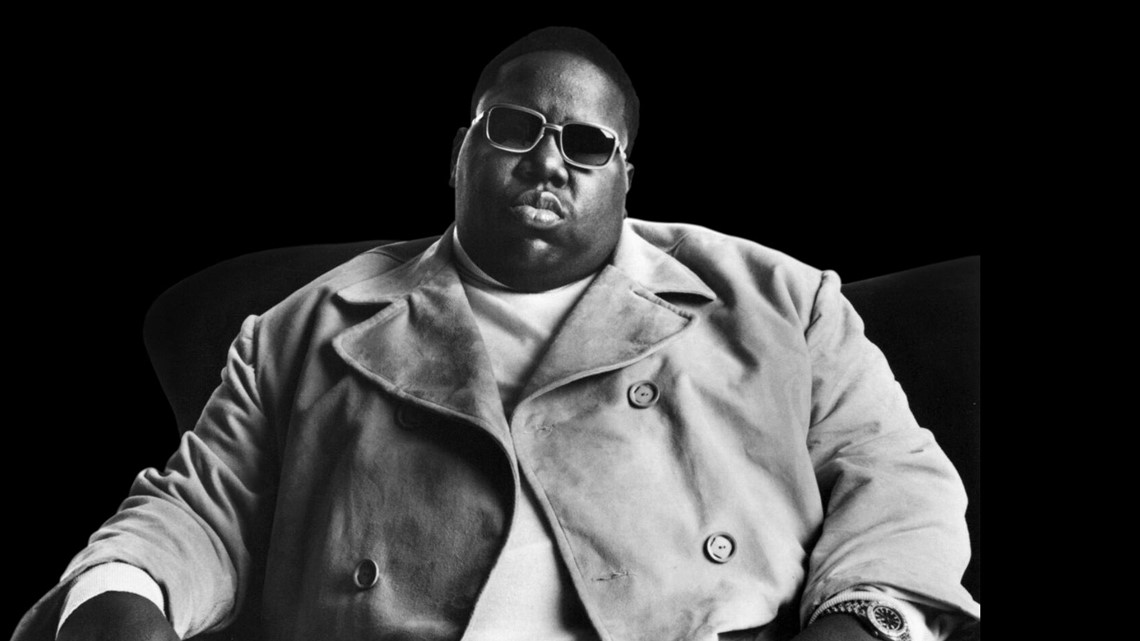 8:53 p.m. Jay-Z: "BIG was a brilliant song writer. He just made movies almost like Hitchcock. There were these tales that were disturbing, but they all had a purpose."
8:48 p.m. A highlight reel kicks off featuring the biggest moments of his career.
8:46 p.m. Sean "Diddy" Combs introduces The Notorious B.I.G. for induction, calling him "the greatest rapper of all time."
Irving Azoff
:
Third induction of the night
The third induction of the night...
8:44 p.m. Irving Azoff accepts his induction: "I'm so lucky to have had a front row seat to watch my favorite artists on and off the stage for nearly five decades now. These icons became a part of my family, and my very best friends. Don Henley, Glenn Frye, Joe Walsh, Dan Fogelberg, Stevie Nicks, Donald Fagen and Walter Becker, you started it all. Three of you are no longer with us in person, but you're always with me in spirit. My mantra since day one has been, 'Do what's right for the artist, and in turn that decision will be right for you.' I can honestly say that strategy hasn't failed me once. ..."
8:43 p.m. Don Henley: "It's been a helluva ride. I love you. I appreciate you. Congratulations on your induction into the Rock and Roll Hall of Fame. Well deserved."
8:40 p.m. "Irving is so disarmingly honest," Adam Levine of Maroon 5 said. "Since we started working together the one thing he did very differently was told me the truth, man. The truth isn't always awesome."
8:38 p.m. A highlight reel of Azoff's career in music management is featured.
8:37 p.m. Don Henley introduces Irving Azoff to be inducted.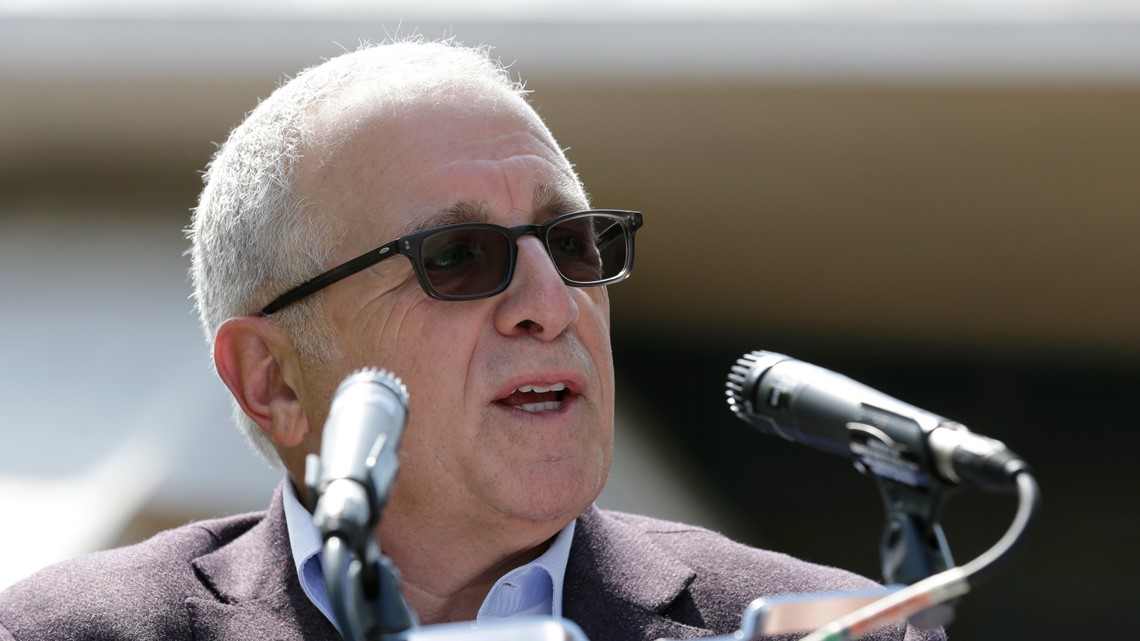 Nine Inch Nails
:
Second induction of the night
The second induction of the night...
8:33 p.m. "What a disorienting, strange year we find ourselves in. As I wrap my head around Nine Inch Nails being welcomed into the Rock and Roll Hall of Fame, I think I was most looking forward to the ceremony itself. ... We're all stuck in our little boxes here in our screens. Even now, music has always been the thing that keeps me going. As an artist, I think the most significant accomplishment or feeling is realizing something you created from a fragile or intimate place is reached out, resonated and affected someone else, possibly changing how they see the world."
8:32 p.m. Trent Reznor: "The best part of touring for me now is the sense of pride that I can't wait to show this crowd this band. A lot of times I look in the front row and it largely looks the same as it did 25 years ago. It's not the same people, but it still looks like there's the same goth kid in the front row who might be his son now. I still feel like there's so much I haven't done or there's so much I don't know about music alone. I've got to get my [expletive] ogether and get going on this."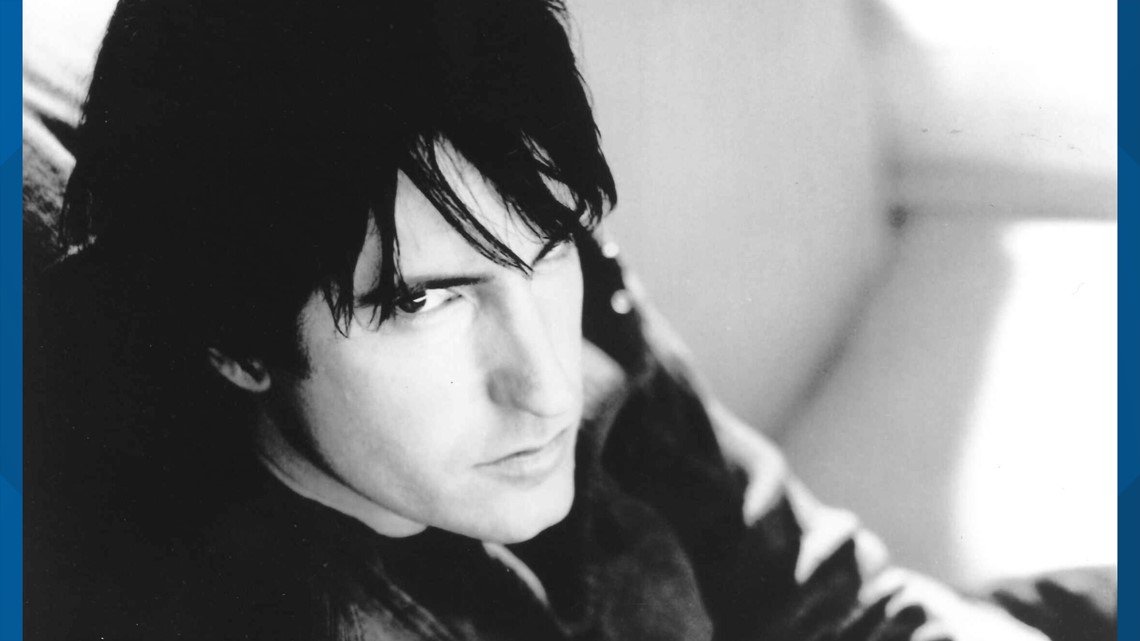 8:30 p.m. Trent Reznor talks about his work scoring the music for 2010's Oscar-nominated film The Social Network. "For the first time in my life I felt like it really is much better than if I were by myself."
8:26 p.m. "Their music kind of erases loneliness in a way," Miley Cyrus says.
8:20 p.m. Iggy Pop introduces Nine Inch Nails. "I'd seen the same thin
The Doobie Brothers
:
First induction of the night
The first induction of the night...
8:19 p.m. Patrick Simmons: "We have the greatest road crew in rock 'n' roll. ... Our incredible fans who got us here and stuck with us for over 50 years, we owe you so much."
8:18 p.m. Michael McDonald: "I'd like to thank the fans for their continuous support over the years. ... Being a Doobie Brother represents some of the best years of my life, so being inducted into the Rock and Roll Hall of Fame tonight with these guys makes it all the more special for me."
8:17 p.m. Tom Johnston: "Wow it's been a long time coming, but we are so grateful and excited to be inducted into the Rock and Roll Hall of Fame. A lot of our musical influences are enshrined in the hall, so we couldn't ask for better company. ... It seems unreal, but it's been quite a trip and we aren't done yet."
8:16 p.m. "I can't imagine rock 'n' roll without The Doobie Brothers," country star Brad Paisley says.
8:11 p.m. Michael McDonald talks about joining the group. "I think I was expecting at any time to be laid off, and yet it just kept going further and further," he said in an archive interview clip.
8:09 p.m. Country star Brad Paisley takes a moment to honor the band with his own spin on Black Water.
8:08 p.m. Hit after hit is featured as this Doobie Brothers clip continues. Director Judd Apatow reveals his favorite Doobie Brother song is Jesus Is Just Alright.
8:05 p.m. Roll it! A clip in honor of The Doobie Brothers takes over that breaks down their journey through decades of music. The first major highlight is the creation of 1972's Listen to the Music.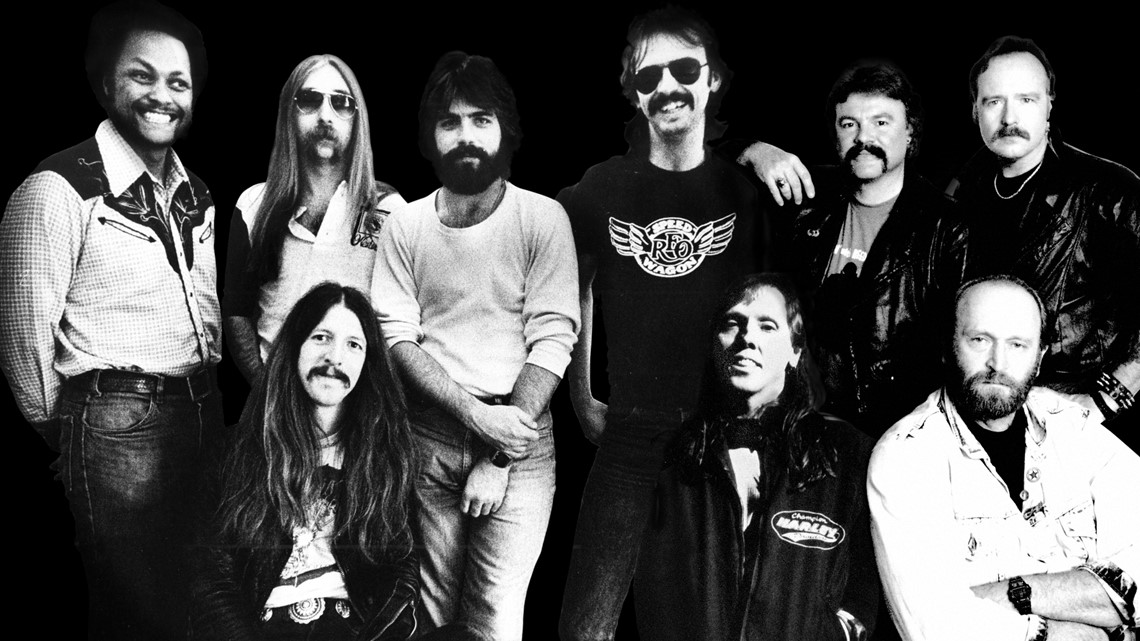 8:03 p.m. Luke Bryan kicks off the first tribute of the night in honor of The Doobie Brothers. "They're great guys and great musicians," he said.
8:01 p.m. Dave Grohl opens the show: "The Rock and Roll Hall of Fame. It's not just a place, it's an idea. It holds the stories, the images, the sights and the sounds of decades and decades of music. The story of rock 'n' roll is really many stories. It's the story of pain and beauty. The story of rebellion and unity. ..."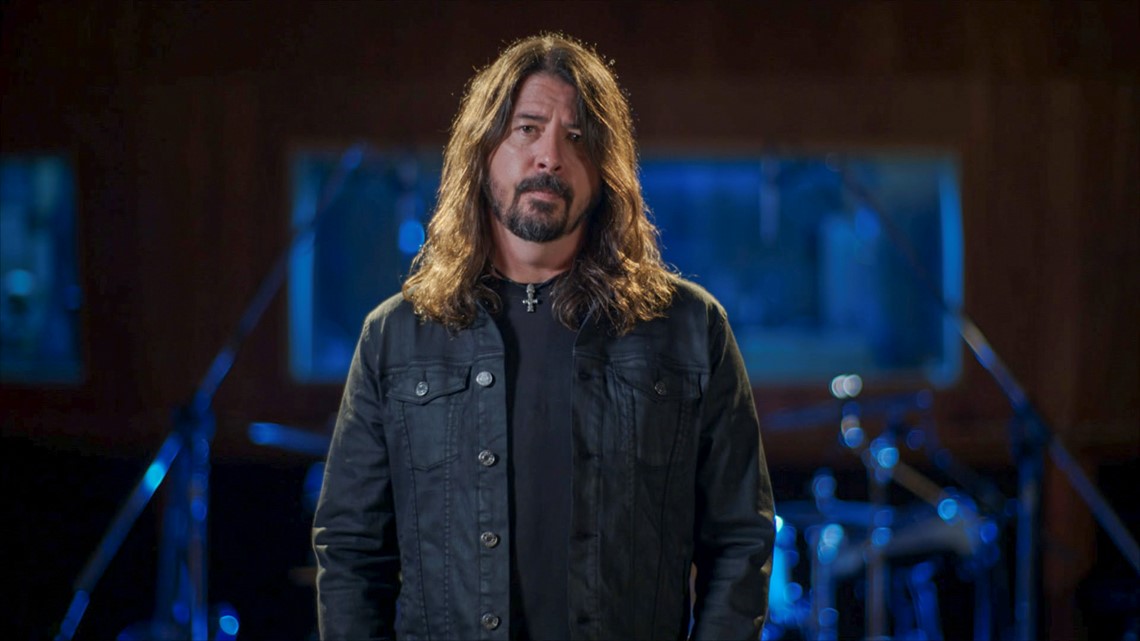 8 p.m. It's time! The 2020 Rock and Roll Hall of Fame induction ceremony has begun!
7:50 p.m. Is your favorite already inducted? CLICK HERE to see the full list of Rock Hall inductees.
7:30 p.m. We're just 30 minutes away from the 2020 Rock Hall induction ceremony! Get pumped!
7 p.m. Check the clock! There's just one hour until the rock 'n' roll celebration begins!
6:45 p.m. The Rock Hall virtual red carpet ceremony is underway. Watch HERE.
MORE ROCK HALL HEADLINES:
Video below is from Jan. 15, 2020 after the 2020 inductees were revealed