Whitney Houston, Pat Benatar & Doobie Brothers among 2020 Rock Hall induction nominees: See the full list
16 nominees are included this year with nine first-time contenders like Whitney Houston, Thin Lizzy and the Doobie Brothers.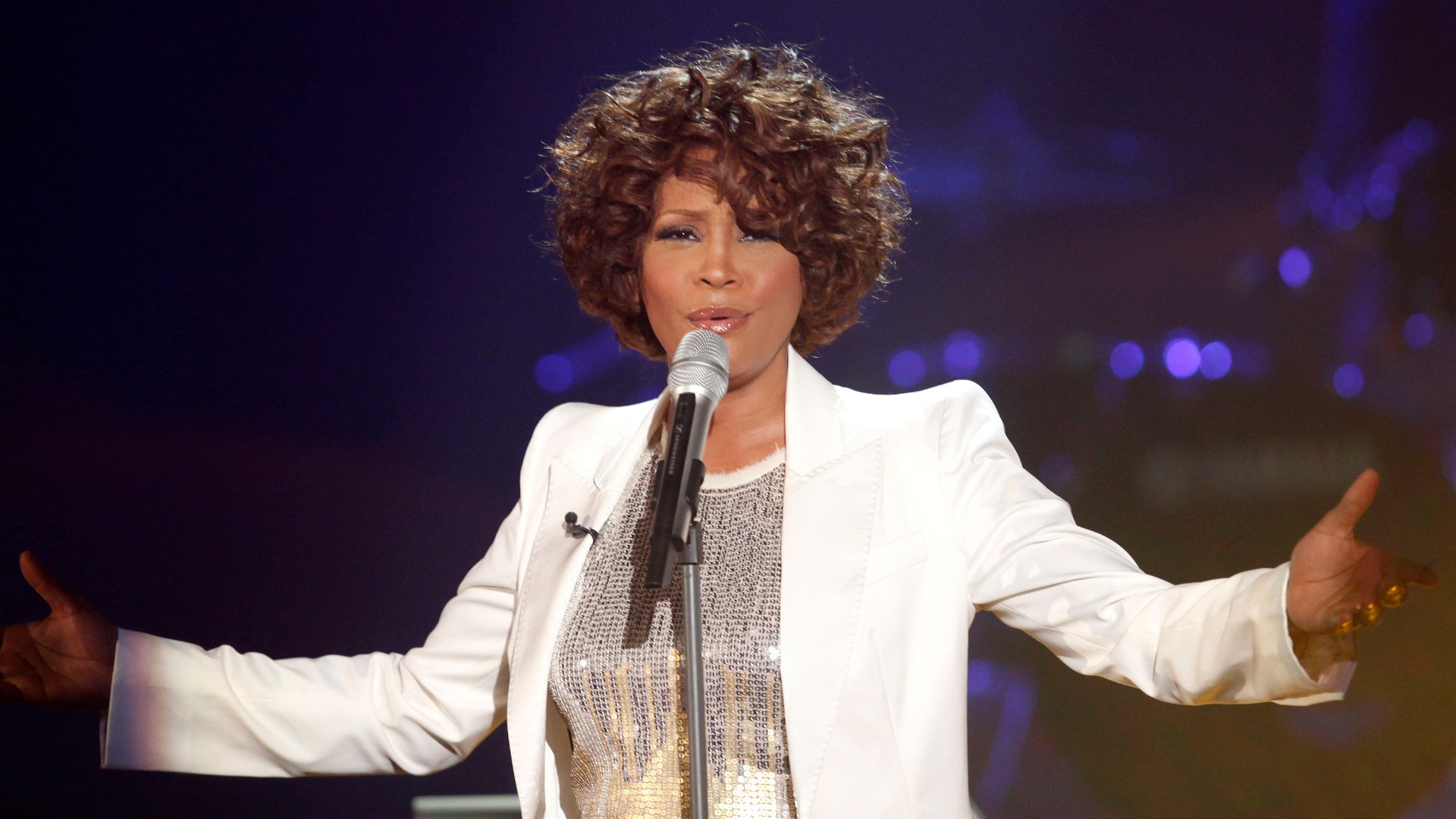 The Rock and Roll Hall of Fame has unleashed its list of nominees eligible for induction in 2020.
16 nominees are included this year with nine first-time contenders like Whitney Houston, Thin Lizzy, Dave Matthews Band and the Doobie Brothers.
So who could soon join rock 'n' roll royalty in music's hallowed hall of fame? Did your favorite make the list? We've got in-depth bios of all 16 nominees below.
The 2020 induction ceremony will take place at Cleveland's iconic Public Hall on Saturday, May 2. Ticket information will be revealed at a later date in January after the inductees from this pool of nominees are selected.
You can help decide who gets inducted by voting in the fan ballot HERE.
EDITOR'S NOTE: Some content below contains adult-oriented language.
Pat Benatar
:
First-time nominee
Year first eligible: 2005 ceremony
Members included: Pat Benatar, Neil Giraldo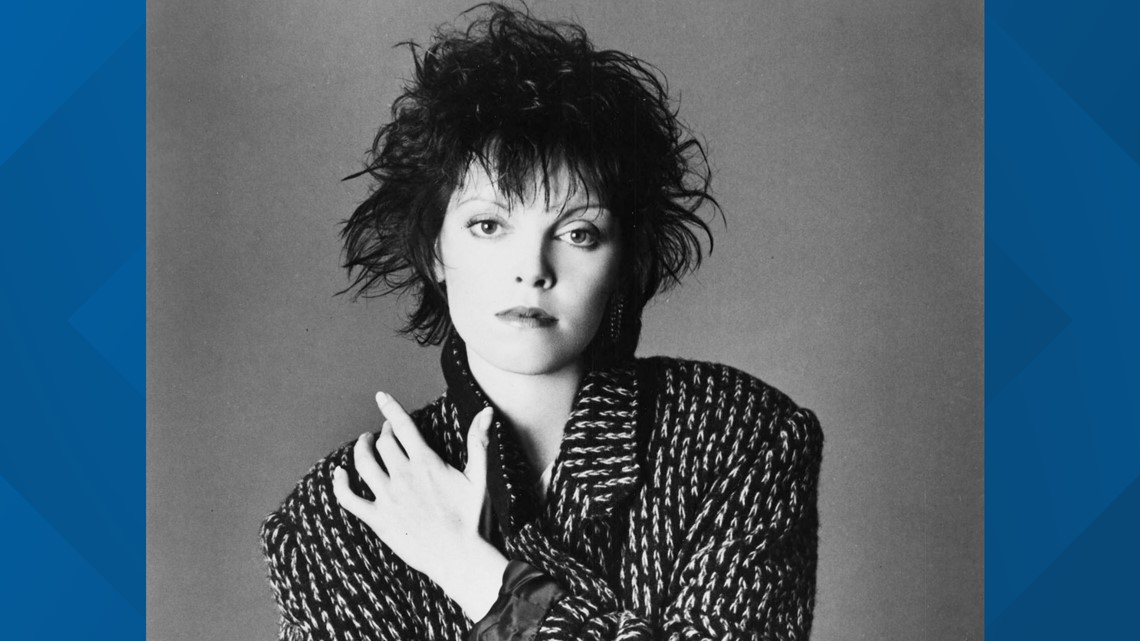 Pat Benatar and Neil Giraldo are among the most formidable power couples in rock history. Together, they created a sound that deeply impacted the sonic landscape of the 1980s.
Benatar, a classically-trained mezzo-soprano, quit her job in 1971 to pursue a singing career. She started out performing in lounges and nightclubs, using open mic and amateur nights to develop her persona and style. In 1979, she was introduced to Neil Giraldo, whose distinctive, distorted guitar playing complemented the clarity and strength of Benatar's voice; the duo's fire-power packed a punch that energized tracks like "Heartbreaker" and "Treat Me Right."
This hard-driving signature sound drove them to the top of the charts with hits like "Hit Me with Your Best Shot," "We Belong," and "Invincible." Their achievements include two certified multi-platinum studio albums and ten gold and platinum releases. Benatar also dominated the Grammys in the 1980s, winning four consecutive awards beginning in 1980 and garnering a total of nine nominations.
When "You Better Run" aired as the second-ever video on MTV, Benatar became the first woman (and Giraldo the first guitarist) to appear on the channel. The band remained in heavy rotation on MTV, and cinematic videos like "Love is a Battlefield" shaped how audiences envisioned rock music and bands led by women. "I was a serious, dedicated, formidably rockin' lead singer who happened to be a girl. And that's exactly how [Neil] saw it, too," writes Benatar. "I wanted to make music, but I wanted to do it on my own terms." Making music on their own terms meant that they wrote most of their own songs, insisting on imagery that felt authentic to them, with Giraldo frequently contributing his talents as a producer.
Benatar and Giraldo's partnership is one of rock's most long-lasting. They founded their own entertainment company, Bel Chiasso, and are still performing and creating to this day, highlighting that they truly are unstoppable.
Dave Matthews Band
:
First-time nominee
Year first eligible: 2019 ceremony
Members included: Carter Beauford, Jeff Coffin, Stefan Lessard, Dave Mathews, Leroi Moore, Tim Reynolds, Rashawn Ross, Boyd Tinsley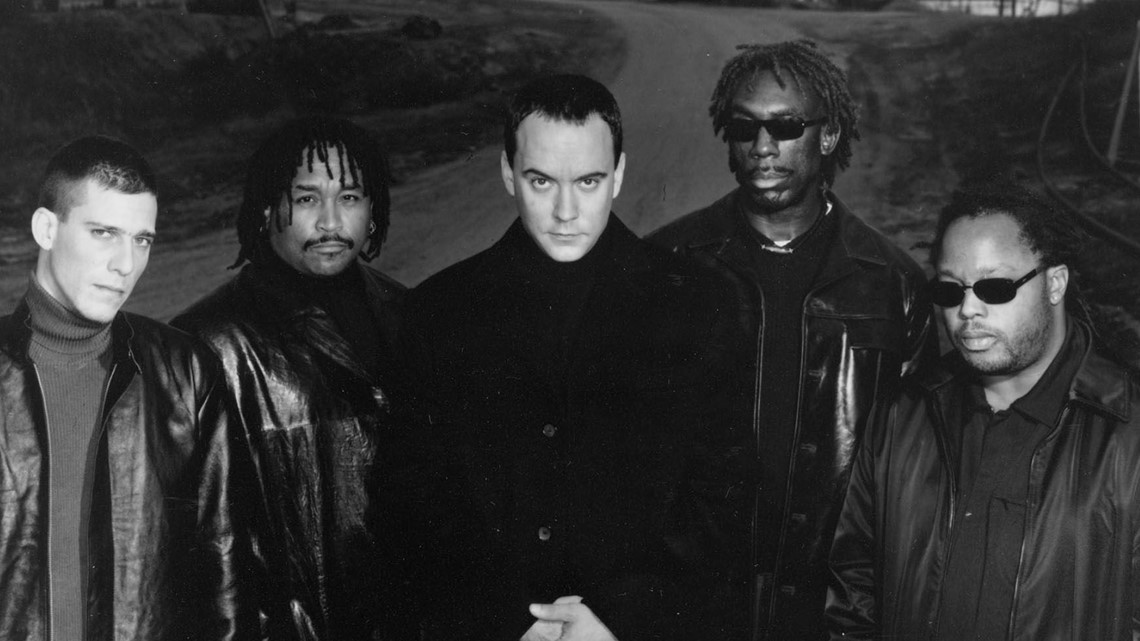 Supported by a communal fanbase, Dave Matthews Band harnessed an eclectic sound and relentless touring schedule to become one of the biggest bands in the world–and continue to pick up new generations of fans along the way.
They have been called a college band, a jam band, a pop band–and to their devoted fans, they are simply "DMB." Hailing from Charlottesville, Virginia, the band formed in 1991 and cultivated a trademark sound that includes long, intricate solos, non-traditional rock & roll instruments, unique time signatures, and an electric live show. The airy jazz of LeRoi Moore's saxophone blends with the animated bluegrass of Boyd Tinsley's violin, while drummer Carter Beauford's in-the-pocket grooves and bassist Stefan Lessard's melodic lines create a powerful rhythm section. Dave Matthews fronts the band with captivating vocals, imaginative lyrics and percussive guitar strumming.
The band quickly generated strong word of mouth thanks to endless live shows and an active tape ­­­sharing community. The 1993 independent-label debut Remember Two Things was popular in the local scene, but their major label debut, 1994's Under the Table and Dreaming, landed them mainstream hits like "What Would You Say," "Satellite," and "Ants Marching." 1996's Crash went 7x platinum, earned the band its first Grammy, and yielded another hit, "Crash Into Me." In1998, Before These Crowded Streets brought the politically-charged single "Don't Drink the Water" and the formation of the band's official fan club–The Warehouse.
Live albums like Live at Red Rocks '95 capture the band's onstage energy and feature longtime collaborator Tim Reynolds on electric guitar. By 2001, leaked recordings became so popular among fans that they became integral to the band's live set.
Dave Matthews Band became the top-selling live act from 2000 to 2009 and is the only band to have seven consecutive albums debut at #1. The band has influenced a generation of acoustic-driven singer-songwriters like John Mayer, Jason Mraz and OAR.
Depeche Mode
:
Previous nominations in 2017, 2018
Year first eligible: 2007 ceremony
Members included: Vince Clarke, Andy Fletcher, Dave Gahan, Martin Gore, Alan Wilder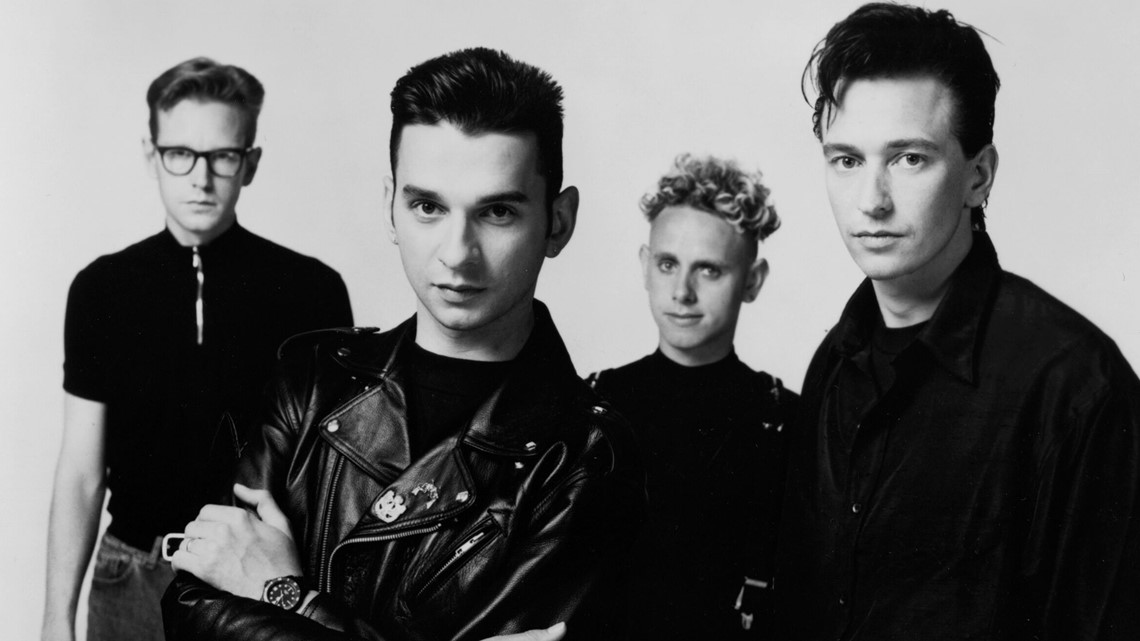 Remaining on the cutting edge for over three decades, Depeche Mode has explored new realms of postpunk, electronic textures, and futuristic industrial sounds. Led by one of the all-time most charismatic frontmen Dave Gahan and a songwriting legend Martin Gore. Depeche Mode burst from the U.K. town of Basildon in 1981 with the New Romantic synth-blast of Speak And Spell, as tunesmith Vince Clarke brought his sense of pop classicism to the dance floor in hits like "Just Can't Get Enough" and "Dreaming Of Me."
When Clarke left the group to make inventive records with his groups Yaz and Erasure, Gore stepped up to become one of his generation's most influential songwriters, with his own black-leather blend of existential despair, erotic kink, political bite and sly wit. Depeche Mode built a diehard cult – and helped invent the goth subculture – with groundbreaking hits like "Master And Servant" (1985), "Stripped" (1986), "A Question Of Lust" (1986) and "Never Let Me Down Again" (1987) – while their electro reboot of "Route 66" showed off their wry take on the R&B verities. Black Celebration (1986) and Music for the Masses (1987) led to Depeche Mode's masterwork Violator (1990), blending ominous synths with rock guitar for classics like "Personal Jesus" and "Enjoy The Silence."
Their newfound flair for the blues exploded in the goth-grunge swamp gospel of 1993's Songs of Faith and Devotion ("Walking In My Shoes"), as well as in recent global hits like Delta Machine (2013) and Spirit (2017). Depeche Mode have kept evolving through the 1990s and beyond, remaining a legendarily fearsome live act across the planet, with a foot in the underground and another in the club – but always with an eye on the future.
The Doobie Brothers
:
First-time nominee
Year first eligible: 1997 ceremony
Members included: Jeff "Skunk" Baxter, John Hartman, Michael Hossack, Tom Johnston, Keith Knudsen, Michael McDonald, John McFee, Tiran Porter, Patrick Simmons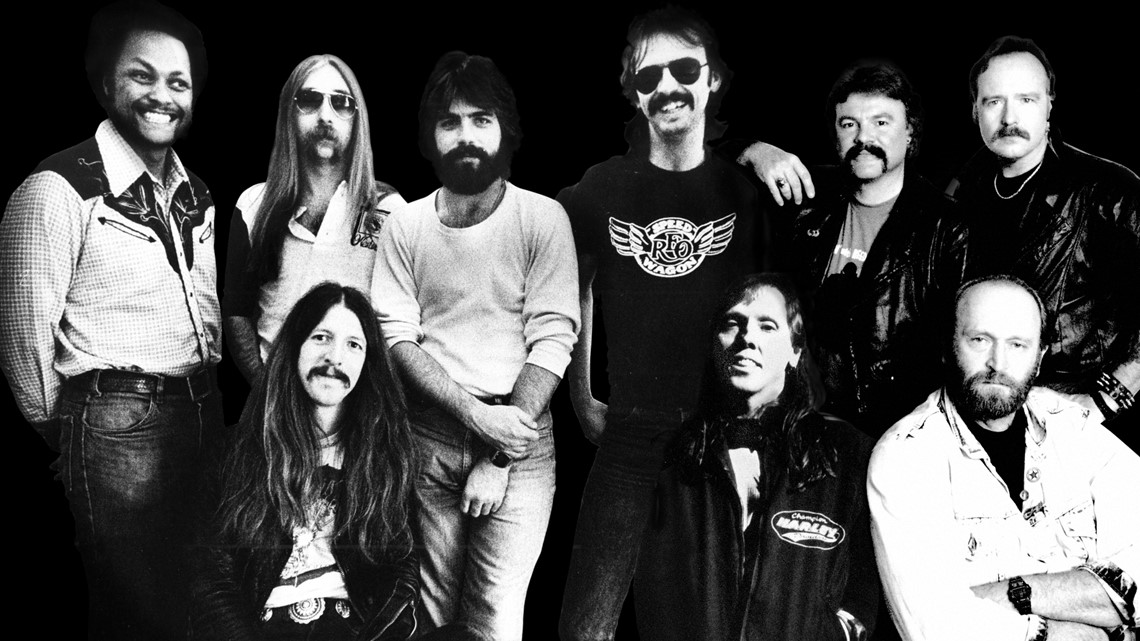 With their hard-rocking rhythms, dual drummer power, and tight three-part vocal harmonies, the Doobie Brothers have been a mainstay in the rock & roll landscape for nearly five decades. They got their start in Northern California, where Tom Johnston's chugging guitar rhythms, John Hartman's energetic drumming, and the fingerpicking guitar style of Patrick Simmons combined to create a unique groove that mixed diverse influences from rock, R&B, and country. Bassist Tiran Porter and drummer Mike Hossack joined the band, and the group broke out on radio stations nationwide with their utopian rock anthem "Listen to the Music" in 1972. The Doobie Brothers continued to release guitar-driven hits, including such classics as "Long Train Runnin'" (1973) and "China Grove" (1973). But they also were no strangers to experimentation; their first #1 single, "Black Water" (1975), drew on folk and bluegrass, pushing the boundaries of their hard rock style.
See an archive interview we did with Jeff "Skunk" Baxter of the Doobie Brothers:
Personnel changes in the mid-1970s led the band to explore even more sounds and textures. The addition of guitar virtuoso Jeff "Skunk" Baxter and drummer Keith Knudsen cemented the three-guitar two-drum lineup that would become a hallmark of the Doobie sound. Michael McDonald took over on lead vocals and keyboard in 1975, leading the band in yet another new musical direction with his slick, soul-inspired songwriting. With McDonald, the Doobie Brothers won four Grammy awards, producing their smash hit single "What a Fool Believes" (1978) and the multi-platinum album Minute by Minute (1978). Multi-instrumentalist John McFee replaced Baxter in the late 1970s, bringing even more musical diversity to the band.
After a brief hiatus in the mid-1980s, the band reunited, returning to their signature rock sound. Throughout their career, they have sold over 48 million records worldwide and charted five Top 10 singles. Almost fifty years since their original formation, the Doobie Brothers continue to perform their feel-good rock hits alongside brand new tunes, giving generations of fans a chance to "Listen to the Music."
Whitney Houston
:
First-time nominee
Year first eligible: 2010 ceremony
Members included: Whitney Houston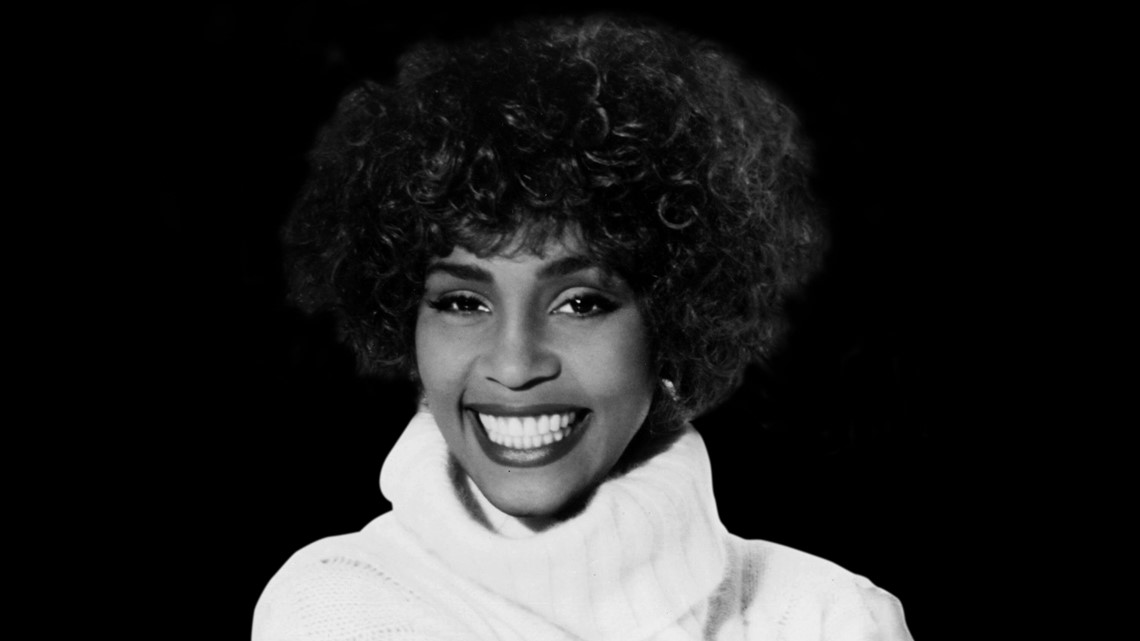 Celebrated as the "greatest singer of her generation," Whitney Houston's accomplishments in music were unparalleled.
Houston's musical upbringing is one of the most storied in the business, and she seemed destined for greatness. Her mother, Cissy Houston—a vocalist who supported artists from Elvis to Aretha Franklin—provided Whitney with expert training from a young age. Through her mother and cousin Dionne Warwick, Houston heard and saw the best performers in the business. "When I started singing," she once said, "it was almost like speaking."
Houston's effortless vocal skill attracted interest from multiple labels, and at the age of nineteen was signed by Clive Davis to Arista Records in 1983. Her debut album netted three #1 singles: "Saving All My Love for You," "How Will I Know," and "The Greatest Love of All" and topped the Billboard 200 for fourteen weeks.
Houston's ability to connect with audiences set dozens of industry records: the first artist to have seven consecutive #1 hits, he longest-reigning #1 single on the Hot 100 ("I Will Always Love You"), and the first woman to enter the Billboard 200 at #1 (Whitney). Her awards—numerous enough to achieve a nod from Guinness World Records—included an Emmy and six Grammys.
Houston's voice was as versatile as it was powerful, and her catalog shows a unique ability to incorporate a range of stylistic elements spanning pop, rock, gospel, R&B, funk, soul, and hip-hop. She moved from ballads that showcased her vocal range like "Didn't We Almost Have It All" to dance tracks like "I Wanna Dance with Somebody (Who Loves Me)." Her sound expanded through collaborations with a wide array of artists, including Stevie Wonder, Luther Vandross, Babyface, Missy Elliott, Bobby Brown, and Mariah Carey. Covers of her songs and tributes since her passing in 2012 have come from all corners of the industry, and her voice lives on through the younger generations inspired by her work.
Judas Priest
:
Previous nomination in 2018
Year first eligible: 2000 ceremony
Members included: Les Binks, K. K. Downing, Rob Halford, Ian Hill, Dave Holland, Glenn Tipton, Scott Travis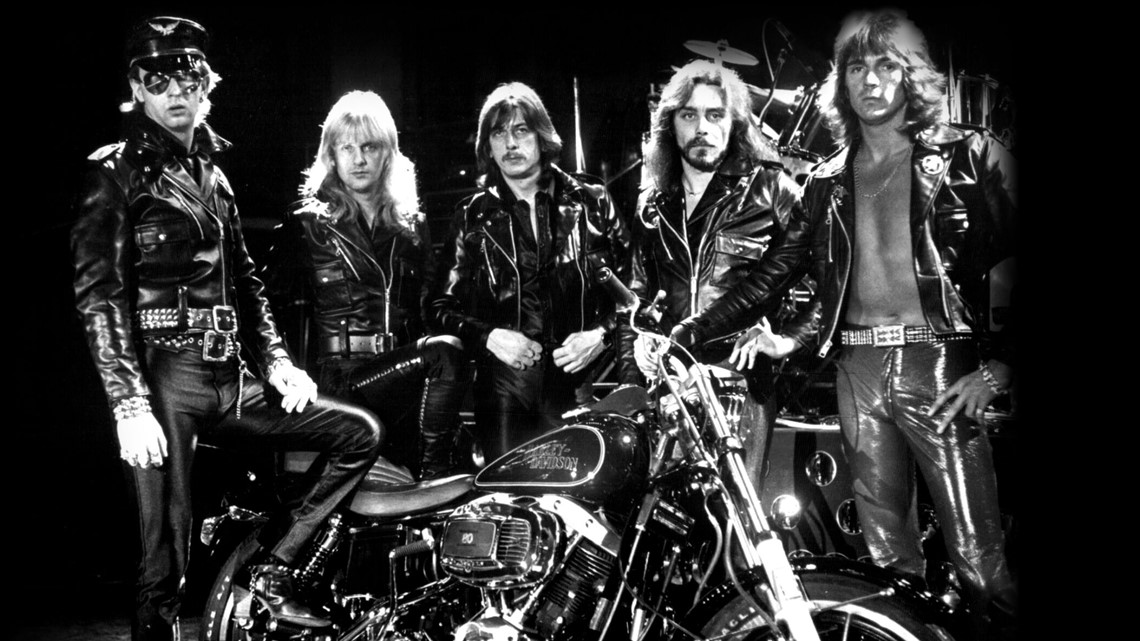 If you've seen Judas Priest live you know the powerful force of their dual guitar attack, driving riffs, soaring operatic vocals – the unapologetic sound of heavy metal played at its absolute best. The roots of the band go back as far as 1969, but it was when vocalist Rob Halford and second lead guitarist Glenn Tipton joined guitarist K. K. Downing and bassist Ian Hill in the 1970s that their unique sound began to take real shape. In 1980, they released the classic British Steel, the album that would propel the band beyond the world of metal and hard rock – starting a run of platinum selling albums – and onto mainstream radio with "Living After Midnight" and "Breaking the Law."
Judas Priest is a band whose message of being yourself and loving the music you love – regardless of trends – resonates all over the world. Rob Halford is a pure singer with incredible range who is considered the best of the best by all fans of metal. His studded leather, biker-inspired visual look was adopted by many metal bands who followed. Openly and proudly gay, Halford has led an entire genre of bands and fans toward a more enlightened understanding and inclusiveness. Having gone through a number of lineup changes over the years, the band is still performing today with plans for a new album to follow 2018's Firepower. The list of bands who have taken inspiration from Judas Priest is long and wide, including everyone from Metallica and Slipknot to Pearl Jam and Rage Against the Machine. After 50 years, Judas Priest is still at the top of their game with intense live performances and a firm commitment to a genre they helped define.
Kraftwerk
:
Previous nominations in 2003, 2013, 2015, 2017
Year first eligible: 1996 ceremony
Members included: Karl Bartos, Wolfgang Flür, Ralf Hütter, Florian Schneider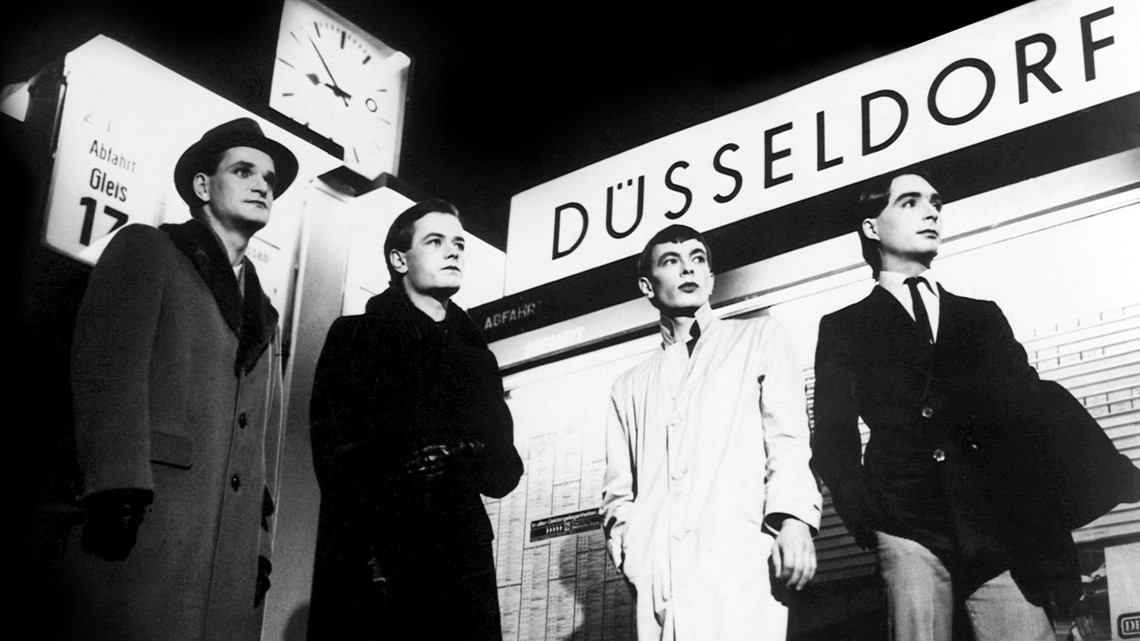 Kraftwerk is the foundation upon which all synthesizer-based rock and electronic dance music is built. Founded in Düsseldorf in 1970 by the band's two core members, Ralf Hütter and Florian Schneider, the group was part of a new wave of musicians in Germany collectively referred to as Kosmische Musik (cosmic music), exploring the intersection of rock and roll and the avant-garde. Their first three albums capture the sound of an experimental proto-punk jam band riffing on Hawkwind and the Velvet Underground, but their fourth album Autobahn (1974) - created with producer Konrad "Conny" Plank - established the beginning of something new. The twenty-two minute title track combined the influences of the Beach Boys and Karlheinz Stockhausen into an electronic musical odyssey.
It also represented a miraculous use of technology through the amalgamation of Moog synthesizers, multi-track recording, and traditional instrumentation. The 1977 album Trans-Europe Express completed Kraftwerk's transformation into a synthesized quartet, featuring some of the funkiest grooves and vocoder melodies ever put on wax. New York City's burgeoning hip-hop community quickly latched on to the album, and DJ Afrika Bambaataa based his groundbreaking track "Planet Rock" (1982) on Kraftwerk's beats.
The following years secured Kraftwerk's place as both musical innovators and master songwriters, and the albums The Man-Machine (1978), Computer World (1981), and Electric Café (1986) established the blueprint for modern electronic music—without them it simply would not exist. The group has been sampled widely, from New Order's use of "Uranium" in their masterpiece "Blue Monday," to songs by artists as varied as Jay-Z, Sunshine, and Coldplay. Kraftwerk's influence can be heard in the synth-pop of Depeche Mode, the electronic-rock integration of U2, the production techniques of Kanye West, and in countless EDM and dubstep artists. Kraftwerk is a unique unit which has both produced a number one chart success with their song "The Model" and also been invited to perform at MOMA and the Tate Modern as a result of their contributions to avant-garde art. Kraftwerk has been, and will always be, "Music Non-Stop."
MC5
:
Previous nominations in 2003, 2017, 2018
Year first eligible: 1992 ceremony
Members included: Michael Davis, Wayne Kramer, Fred Smith, Dennis Thompson, Rob Tyner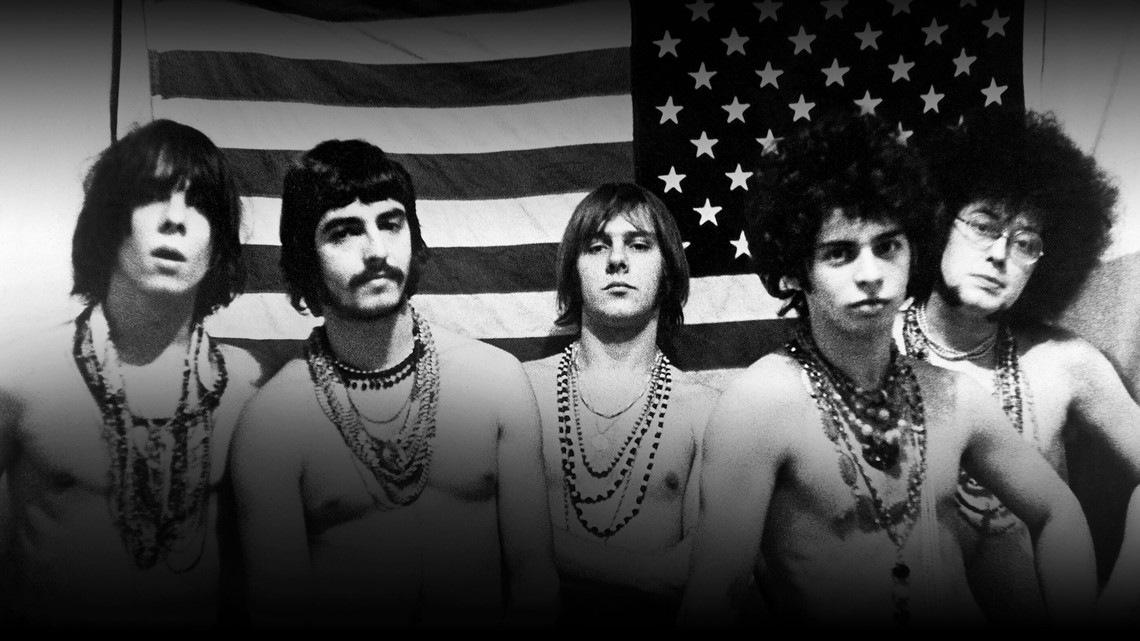 "Brothers and sisters, the time has come for each and every one of you to decide whether you are gonna be the problem or whether you are gonna be the solution." For the Motor City 5, there was never any doubt that the band's unapologetic garage rock anthems would be anything but the solution – the fast-rocking truths, raw and revealing about a culture in turmoil.
Draped in red, white and blue, the MC5 were a high-watt onslaught of musicians: guitarists Wayne Kramer and Fred "Sonic" Smith, bassist Michael Davis, drummer Dennis Thompson, and brain-shattering lead singer Rob Tyner. The Motor City 5 kicked out the jams and politicized every bystander in sight. Their powerful sound was a unique combination of R&B, psychedelia and garage rock with dominant political messages. Invited by Abbie Hoffman to play to the masses of young protesters outside the 1968 Democratic National Convention in Chicago, MC5 were the only band brazen enough to play onstage. They became the soundtrack to a cultural tipping point, played over scenes of tear gas and police brutality.
With proud anti-establishment credentials, the MC5 prefigured much of American punk rock and even influenced heavy metal. After releasing Kick Out the Jams, the band broke new ground with their second album, Back In The USA, produced by then rock critic Jon Landau. The record combined Chuck Berry riffs with lyrics that remain prophetic to this day. Just listen to "High School" and you'll hear the pop-punk sound that was later perfected by The Ramones. Each album's relentless qualities drive listeners to the brink of sensory overload while remaining rooted in melody and groove.
Now, more than 50 years since the release of the band's first album, founder Wayne Kramer is back on the road with a super group of musicians playing thought-provoking music during another period of political unrest. The MC50 features members of Faith No More, Fugazi, Soundgarden, and Zen Guerilla, encapsulating the continued broad influence and spirit of the original Motor City 5.
Motörhead
:
First-time nomination
Year first eligible: 2003 ceremony
Members included: "Fast" Eddie Carke, Ian "Lemmy" Kilmister, Phil "Philthy Animal" Taylor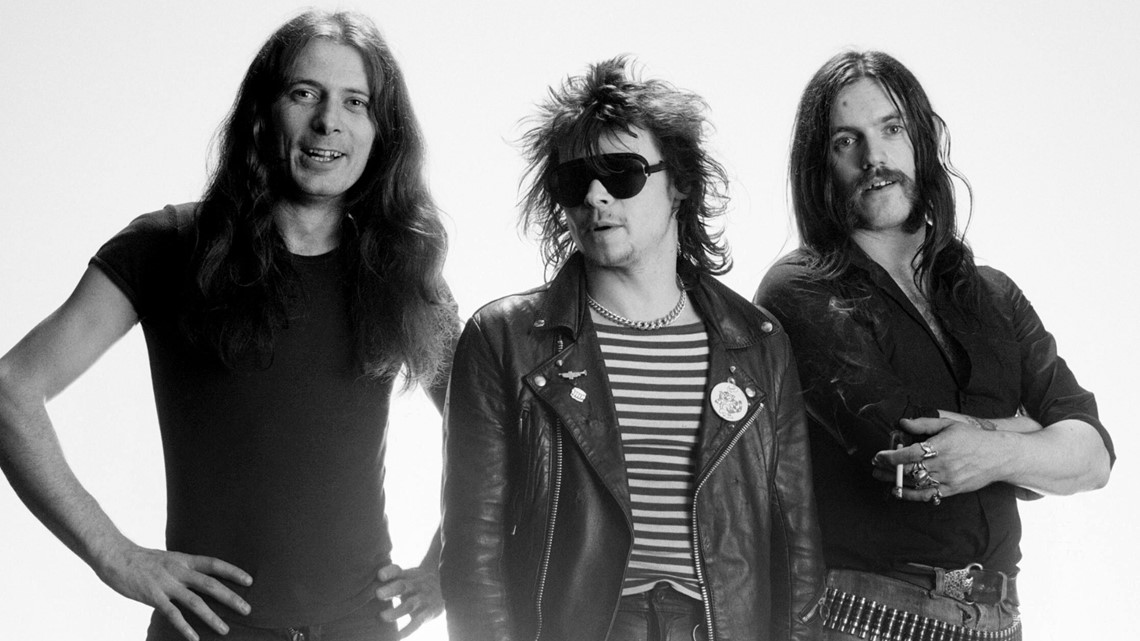 Motörhead mixed rock and roll, heavy metal, and punk rock into a blistering cocktail that never let up, never gave in, and inspired a legion of fans around the world. If their music and image sometimes seem like a rock cliché it's only because so many bands copied what they originated. Motörhead was the creation of bassist and singer Lemmy Kilmister with one simple goal: to make loud, fast, and vicious rock. He recruited guitarist Larry Wallis and drummer Lucas Fox to create an intense power trio sound featuring distorted bass and guitar, aggressive punk rock drums, and the melodic gravel of Lemmy's voice. Lauded as a part of the New Wave of British Heavy Metal, they were the first metal band to use the aggression and sound of punk.
In 1977, the "classic" lineup of the band -- featuring Phil "Philthy Animal" Taylor on drums and "Fast" Eddie Clarke on guitar -- recorded their first self-titled album. The opening song "Motörhead" starts with Lemmy's rumbling bass sounding more like a guitar riff, until Taylor's drums rocket us off the ground only to crash headlong into Clarke's guitar onslaught; the iconic sound influenced punk and metal from that point forward. The stream of albums made between 1977 and 1982's Iron Fist built a catalog of hit songs still in heavy rotation today. The 1980 metal anthem "Ace of Spades" and the album of the same name are frequently listed as the number one metal song/album of all time. The song doubles down on the bass opening followed by drums and guitar, but when Lemmy's growling voice breaks the noise, the listener is instantly hooked.
Motörhead never wavered from its tried and true formula, continuing to make ferocious albums until their fearless leader's death in 2015. Their music was the inspiration for musicians in numerous styles and almost single-handedly spawned the thrash metal subgenre. Their songs can be heard in video game soundtracks, films, television shows; as Beavis and Butthead once proclaimed, "This kicks ass…Lemmy rules!"
Nine Inch Nails
:
Previous nominations in 2015, 2016
Year first eligible: 2015 ceremony
Members included: Trent Reznor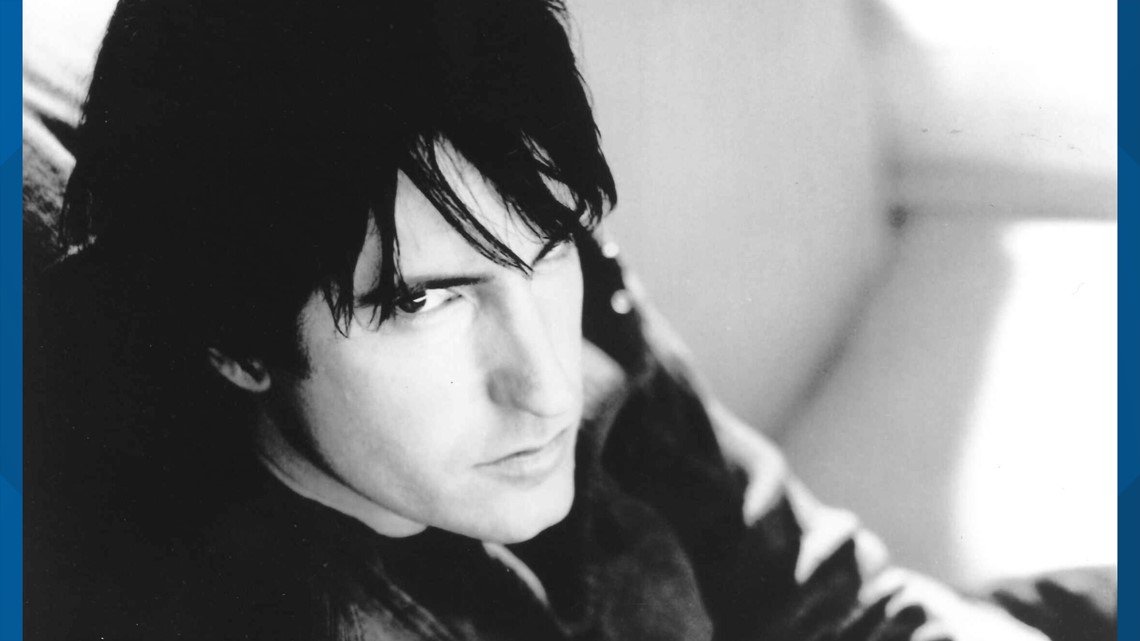 Trent Reznor makes music that juxtaposes the brutal and delicate, chaos and order, nihilistic despair and spiritual rapture. With Nine Inch Nails, he has taken the sounds and sights of transgressive art — monkey messiahs, shiny boots of leather, serial killers — into the mainstream, transmuting alienation into community. Nine Inch Nails began in Cleveland in the late 1980s as a studio project for Reznor but blossomed onstage with his live band during the first Lollapalooza tour in 1991, which found them laying waste to its instruments in the afternoon sun as dismayed fellow musicians and converted fans looked on. The 1994 breakthrough album The Downward Spiral combined the mechanized funk and discordant noise of industrial rock with Reznor's belief in melody and song structure. It debuted at number two on the Billboard album chart and spawned the Top 40 hit "Closer" — with its promises of animalistic sex as a way of being nearer to God — as well as "Hurt," later covered by Johnny Cash.
A mud-splattered, star-making performance at Woodstock '94 delivered Nine Inch Nails to the arena level. A series of carefully wrought tours — including a co-headlining trek with David Bowie in 1995 — followed, accompanied by visuals as transformative as they were simple. In recent years, Reznor's penchant for futurism has included distributing music for free on the Internet as well as working for Beats Music to find a way to restore value to purchasing music. Nine Inch Nails returned in 2013 with Hesitation Marks and reissued new instrumental versions of The Fragile and With Teeth as exclusive Apple Music streams. The creativity of Trent Reznor has penetrated myriad aspects of the entertainment world. From music to film to management and streaming, NIN continues to be an influential force in our world.
The Notorious B.I.G.
:
First-time nomination
Year first eligible: 2020 ceremony
Members included: Christopher Wallace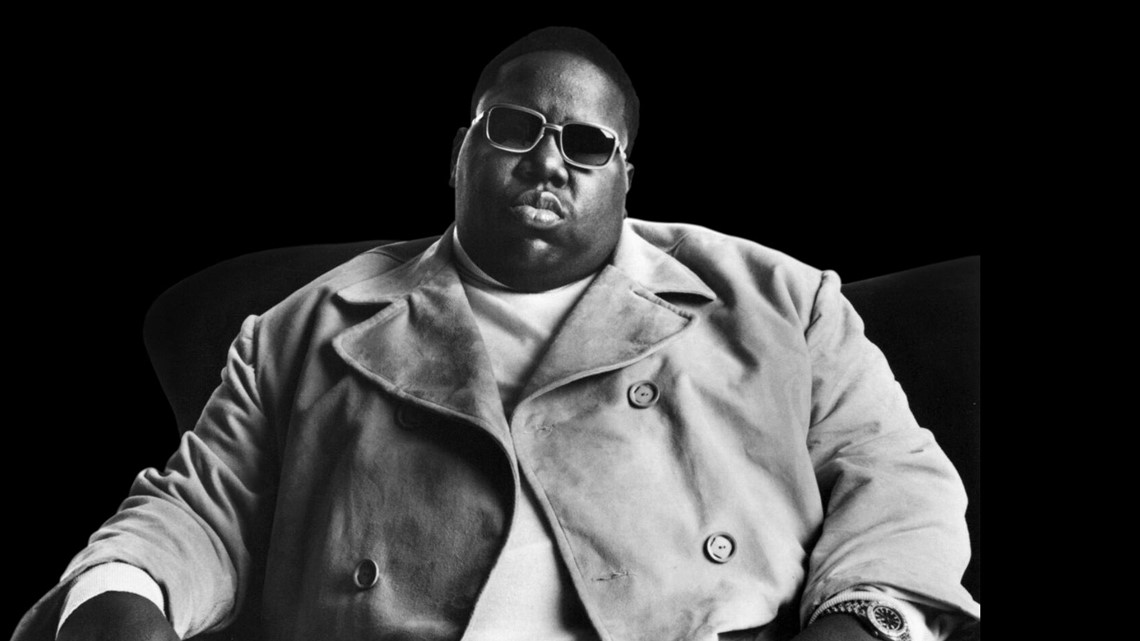 Biggie Smalls – aka The Notorious B.I.G. – is celebrated as the greatest of his generation. Born Christopher Wallace in Brooklyn's Bedford-Stuyvesant neighborhood, he earned the nickname "Big" as a teenager. His versatile rapping style - laid-back yet hard, complex yet relatable - drew the attention of Sean "Puffy" Combs and Puffy's new label, Bad Boy records. In 1993, Biggie's debut single – the raucous "Party and Bulls**t" – proved he was a star in the making, and quickly made him the focal point of Bad Boy.
1994 saw the release of Ready to Die, which included signature classics "Juicy" and "Big Poppa" and fan favorites "Warning" and "Gimme the Loot." Biggie's music ranged from smooth R&B samples to hard-hitting beats, and his autobiographical approach to storytelling transported you into his life. The music complemented Biggie's high-end, Versace-laced fashion sense to make him a superstar: the East Coast's answer to Dr. Dre and Tupac. By 1995, he was the top-selling solo male artist on the rap, R&B and pop charts – all without compromising his art or his street cred.
In March 1997, Biggie was shot and killed at the age of 24, devastating the music community. Two weeks later, his final completed album Life After Death was released. A double-record with equal parts ambition and paranoia, it debuted at number one and included chart-toppers "Hypnotize" and "Mo Money Mo Problems" – making Biggie the first artist to earn multiple posthumous number ones. The world continues to hear Biggie's voice through posthumous releases and the critically acclaimed biopic Notorious.
Biggie's legacy finds him among the top of "Best Rapper" lists: he's a direct influence on artists like Jay-Z, Eminem, and Nicki Minaj, and his lyrics have been quoted by Alicia Keys, Michael Jackson, and Usher. His 1997 public funeral turned grief into celebration when a fan blasted his #1 hit "Hypnotize" and set off an impromptu block party. Even in death, Biggie's music exudes life.
Rufus featuring Chaka Khan
:
Previous nominations in 2012, 2018, 2019
Year first eligible: 2000 ceremony
Members included: Dennis Belfield, Al Ciner, Andre Fischer, Chaka Khan, Tony Maiden, Nate Morgan, Kevin Murphy, Ron Stockert, Bobby Watson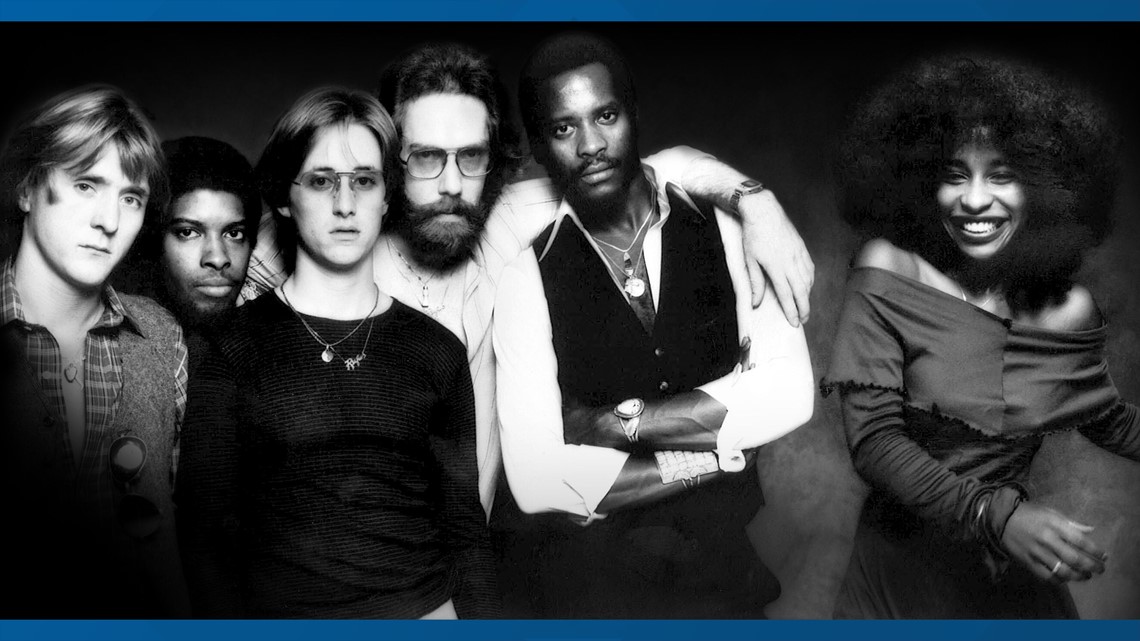 In the 1970s, as the rise of disco intensified racially charged divisions between rock and roll and dance music, a band from Chicago brought on the funk with both force and grace, defying all boundaries. First formed by black and white members of the 1960s rock band the American Breed, Rufus acquired a secret weapon in Chaka Khan, whose voice of liquid fire and sweet incense carried a carnality as ferocious as it was distinctly feminine. Funk queen, rock goddess, jazz singer, disco diva – Khan has been called, and has transcended, all of the above. Undoubtedly one of the most popular and most influential funk bands in history, they boast four consecutive number one R&B albums, ten Top 40 Pop Hits, and five number one R&B singles.
Stevie Wonder, an early fan, crafted their breakthrough hit "Tell Me Something Good," from which Rufus and Khan made an unabashed simulation of sex without uttering a single naughty word. Subsequent hits such as "Sweet Thing," "Once You Get Started," and "At Midnight (My Love Will Lift You Up)" reinforced the muscular, fluid soulfulness the group retained through lineup changes. Their live album Stompin' At The Savoy, featuring the studio single "Ain't Nobody," captured its effortless, joyful virtuosity that closed their recording career with another Grammy win.
Inspired by pioneering female artists like Aretha Franklin and Joni Mitchell, Khan remains one of the mightiest and most influential voices around. It is impossible to imagine today's streetwise but sensual hip-hop-soul divas without Khan; her influence allowed Mary J. Blige, another ardent fan, to forge the template, paving the way for other formidable women from Erykah Badu to Janelle Monae. The recordings of Rufus and Chaka Khan have endured for decades and continue to inspire fellow artists and fans alike.
Todd Rundgren
:
Previous nomination in 2019
Year first eligible: 1996 ceremony
Members included: Todd Rundgren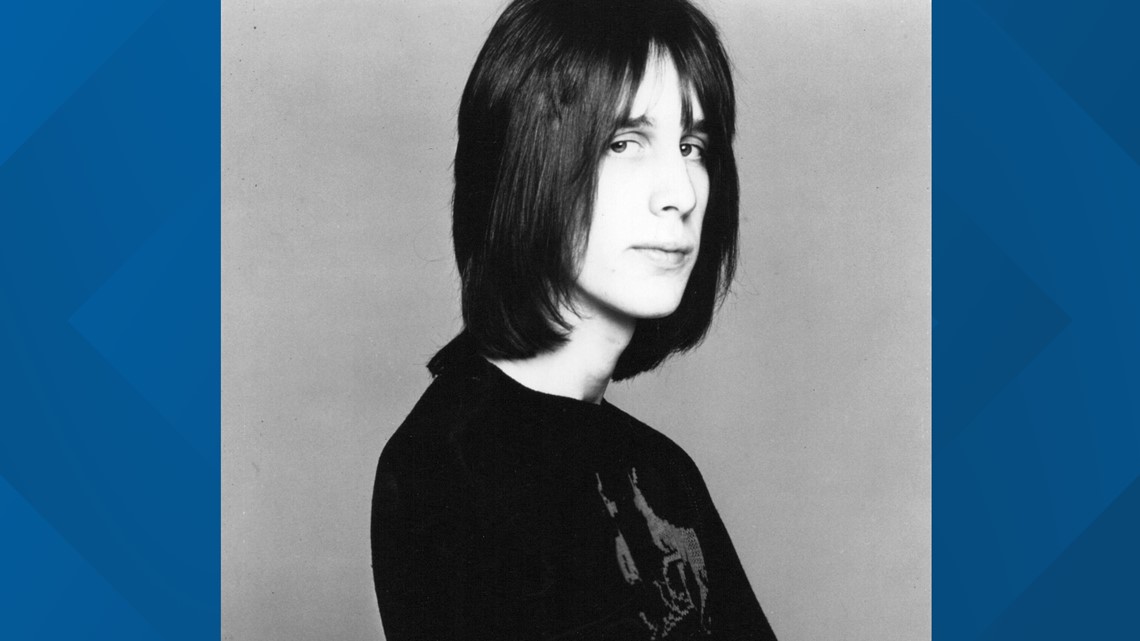 A wizard, a true star, Todd Rundgren can do it all. He's a singer, songwriter, multi-instrumentalist, in-demand producer, engineer, audiophile, technophile - all to critical acclaim. Rundgren's influence can be felt in many pockets of rock and roll: power pop ("Couldn't I Just Tell You"), lo-fi (A Wizard, a True Star), music video production ("Time Heals"), overdubbing (A Cappella), and experimental music (No World Order). Where most artists strive to build one audience, Rundgren has built several devoted fanbases around the world.
A Philadelphia native, Rundgren was influenced by the sound of soul, British rock, vocal harmony, and 1960s singer-songwriters. In 1967, he formed power pop group Nazz and honed his chops as a songwriter, but his curiosity led to more. He joined Albert Grossman's Bearsville Records as a producer and engineer, a decision that quickly paid off. Rundgren earned his first top 20 hit with "We Gotta Get You a Woman" as part of his debut solo effort Runt (1970). His ambitious 1972 double album Something/Anything? thrust him in the spotlight with iconic hits like "I Saw the Light" and "Hello It's Me."
Always prolific, in the 1970s and 1980s he released 12 solo albums, 9 albums with his progressive rock outfit Utopia, and produced ground breaking albums for the Patti Smith Group (Wave), Meat Loaf (Bat Out of Hell), Grand Funk Railroad (We're an American Band), and the New York Dolls (New York Dolls). At each turn, his sound evolved: "I never felt pressure that I had to come back and top what I might've done before."
We can hear Todd Rundgren's influence in everyone from Prince and Hall & Oates to Bjork and Daft Punk. In 2017, Rundgren released White Knight, which includes collaborations with Trent Reznor and Robyn – further demonstrating the wide-reaching impact of one of rock and roll's truest renaissance men.
Soundgarden
:
First-time nomination
Year first eligible: 2012 ceremony
Members included: Matt Cameron, Chris Cornell (deceased), Ben Shepherd, Kim Thayil, Hiro Yamamoto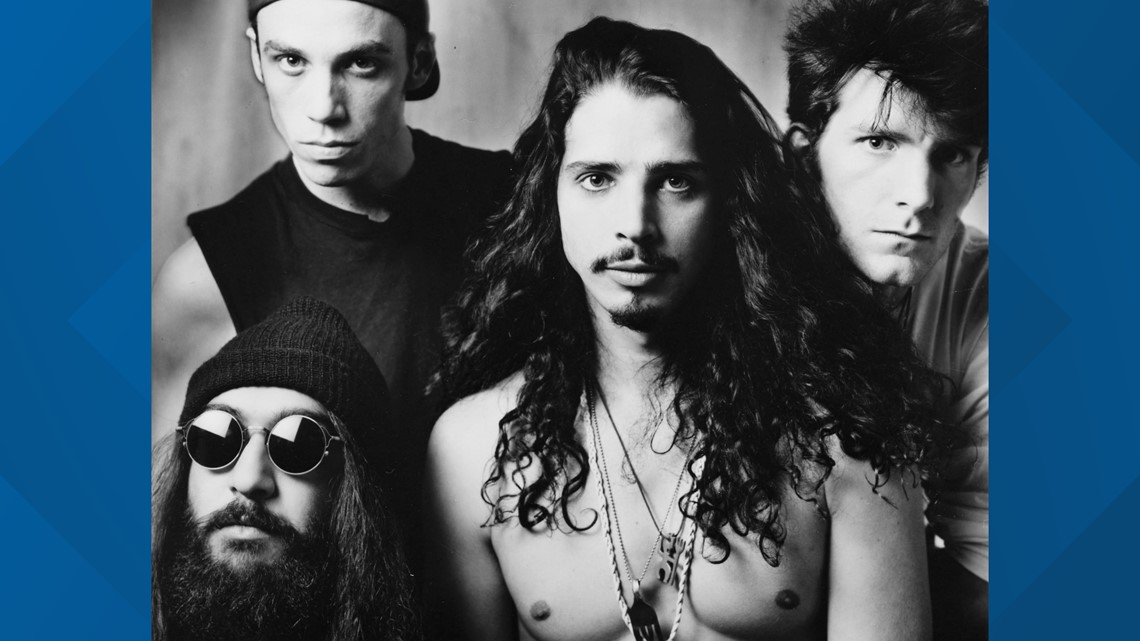 Soundgarden ignited a musical movement that changed rock and roll. From the Northwest a raw power flew in the face of a synthetic, disconnected world and gave countless fans what they had long desired: a place to belong in an increasingly disconnected world.
In 1984, bassist Hiro Yamamoto formed Soundgarden with his high school friend, guitarist Kim Thayil, and his roommate, singer/drummer Chris Cornell.
They appeared on the legendary Deep Six compilation (1986) with six Seattle grunge pioneers. That same year, Matt Cameron joined the ranks of Soundgarden on drums, allowing Cornell to shine on vocals.
This lineup recorded seminal grunge works, including their debut EP Screaming Life, the second studio release of the foundational indie record label Sub Pop. With Louder Than Love in 1989, Soundgarden became the first grunge band to release an album on a major label. The following year, Ben Shepherd stepped in on bass, and the band ascended into the mainstream with Badmotorfinger (1991), the 5x platinum Superunknown (1994), and Down on the Upside (1996). Soundgarden disbanded in 1997, later reuniting in 2010. In 2017, Soundgarden came to a final end when Cornell tragically took his own life.
Soundgarden's compelling sound earned them a seminal place in music history, a unique combination of alternative, metal, and punk – with noise and progressive experimentalism sprinkled in. Cameron's ability to balance groove with power in odd time signatures is unrivaled. Shepherd's bass fills whatever role is needed — melodic counterpoint to Cornell's vocals, rumbling foundation to Thayil, or rhythmic complement to Cameron. Thayil's combination of metal-influenced dropped tuning, virtuosity, and noise allow his riffs and solos to soar. Above it all, Chris Cornell's voice effortlessly moves between hauntingly ethereal, gut-wrenchingly powerful, and seductively inviting.
Soundgarden's foray into the mainstream paved the way for Nirvana, Pearl Jam, and other grunge bands, and it also set the stage for major labels to seek out alternative sounds as diverse as Britpop, industrial, and riot grrrl.
T. Rex
:
First-time nomination
Year first eligible: 1994 ceremony
Members included: Marc Bolan, Steve Currie, Mickey Finn, Bill Legend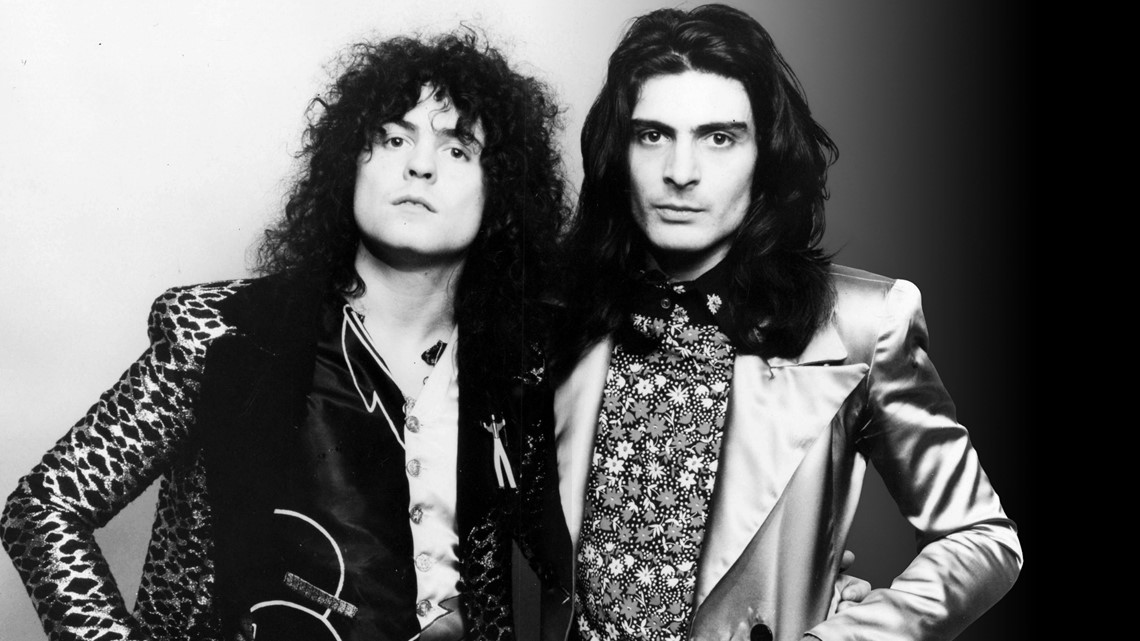 T. Rex was a rock and roll comet that graced earth and left behind a new rock style and inspired generations of musicians. Marc Bolan and Steve Peregrin Took began the group as psychedelic folk-rock with elements of eastern music, baroque songs, and fantasy stories. In 1970 Bolan teamed with drummer Mickey Finn and producer Tony Visconti to record "Ride a White Swan," which is now considered the musical herald that ushered in the birth of Glam Rock. The next release was a full length self-titled album that experimented with electronics and rock sounds on songs like "The Wizard." They added bass player Steve Currie and drummer Bill Legend and made Electric Warrior, and glam rock diamond that changed the world of rock. The music kept the underpinning of folk-rock and psychedelia, but added an undeniable guitar crunch, pulsing rockabilly rhythms, and pop vocals. "Jeepster" is a power cord romp, "Cosmic Dancer" a space journey ballad, and "Bang a Gong (Get It On)" an anthem for the ages.
Between 1971 and 1977 the band stayed aggressively creative by releasing at least one album per year. Bolan's tragic death on September 16, 1977, put an end to the band, but their music went on to influence countless musicians and styles that include post-punk, new wave, indie, and alternative rock. Artists including the New York Dolls and KISS took the style of Bolan to the next level and created new musical scenes. Bauhaus toughened up "Telegram Sam" into a gothic explosion and the rock & roll supergroup the Power Station had a top ten hit with "Bang a Gong" in 1985, bringing the music of T. Rex to the MTV generation. T. Rex is name checked in the lyrics of songs by Bowie, The Who, and the Ramones, featured in film soundtracks, and referenced in novels: their presence in popular culture is everywhere.
Thin Lizzy
:
First-time nomination
Year first eligible: 1997 ceremony
Members included: Eric Bell, Brian Downey, Scott Gorham, Phil Lynott, Brian Robertson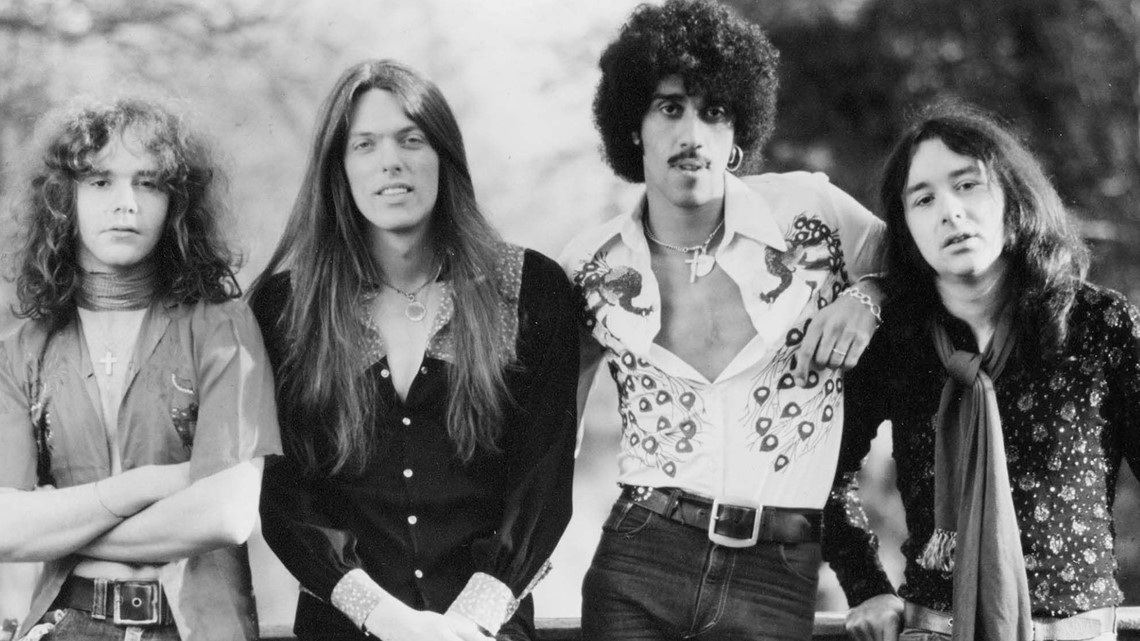 Thin Lizzy's impact on rock & roll reaches far and wide. Phil Lynott and Brian Downey met as schoolmates in Dublin, and in 1969 they formed Thin Lizzy—a hard rock band that simultaneously defined and defied rock norms. On the one hand, their classic licks, charismatic leader, and energetic live shows fit squarely into the equation. On the other, they were an interracial band from Ireland who brought a thrilling new guitar sound into the genre.
On their first two records, Thin Lizzy blended psychedelic rock, blues, and folk. By their third album, Vagabonds of the Western World, their sound turned toward blues-based hard rock. Throughout shifts in genre and several lineup changes, elements of their style remained constant. Phil Lynott's poetry-inspired lyrics and assertive, driving bass style led the band. Downey's dexterity and dynamic range on drums held down the groove. Starting in the mid-1970s, the group added twin lead guitar harmonies, prominent in songs like "Wild One" (Fighting, 1975) and "The Boys Are Back in Town" (Jailbreak, 1976). While the band always had one toe in heavy metal, their last release, Thunder and Lightning, fully embodied the metal sound. After Lynott's death in 1986, various reunion projects materialized, including those led by guitarist John Sykes and the Black Star Riders.
In addition to Lynott's status as the first black Irish rock star, the band formed during a political, nationalistic conflict in Northern Ireland. The band's makeup rebelliously crossed geographical, racial, and religious lines, consisting of musicians from Northern Ireland and the Irish Republic in the South, black and white, Catholic and Protestant. Their very existence was a political statement. Musically, they inspired metal bands from Judas Priest to Def Leppard to incorporate twin lead guitar harmonies. Their 1978 Live and Dangerous is consistently ranked among the greatest live albums of all time. With the magnetic Phil Lynott at the helm, Thin Lizzy captured and exemplified the spirit and excitement of rock & roll.
Induction process
:
How the 2020 class will be chosen
Each inductee is chosen by a committee of more than 1,000 people, including former inductees, historians and members of the music industry. A fan vote -- which you can participate in HERE -- also carries some weight in making the final decision. Those selected for induction will be announced in January.
To be eligible for induction, an individual artist or band must have released their first commercial recording at least 25 years prior to the year of nomination. Factors in determining the inductees are:
- The artist's musical influence on other artists.
- Length / depth of career and body of work.
- Innovation and superiority in style / technique.
The 2020 induction ceremony will be held in Cleveland on Saturday, May 29 at the Public Auditorium -- also known as Public Hall. Ticket information has not yet been announced. An edited version of the induction ceremony will air on HBO at a later date.
2020 marks the 35th annual Rock Hall induction.
NOTE: All bios provided by the Rock and Roll Hall of Fame.