Rock and Roll Hall of Fame announces 14 inductees for 2022: Dolly Parton, Pat Benatar, Eminem, Duran Duran make the list
The 2022 Rock and Roll Hall of Fame induction ceremony will be held at the Microsoft Theater in Los Angeles on Saturday, Nov. 5.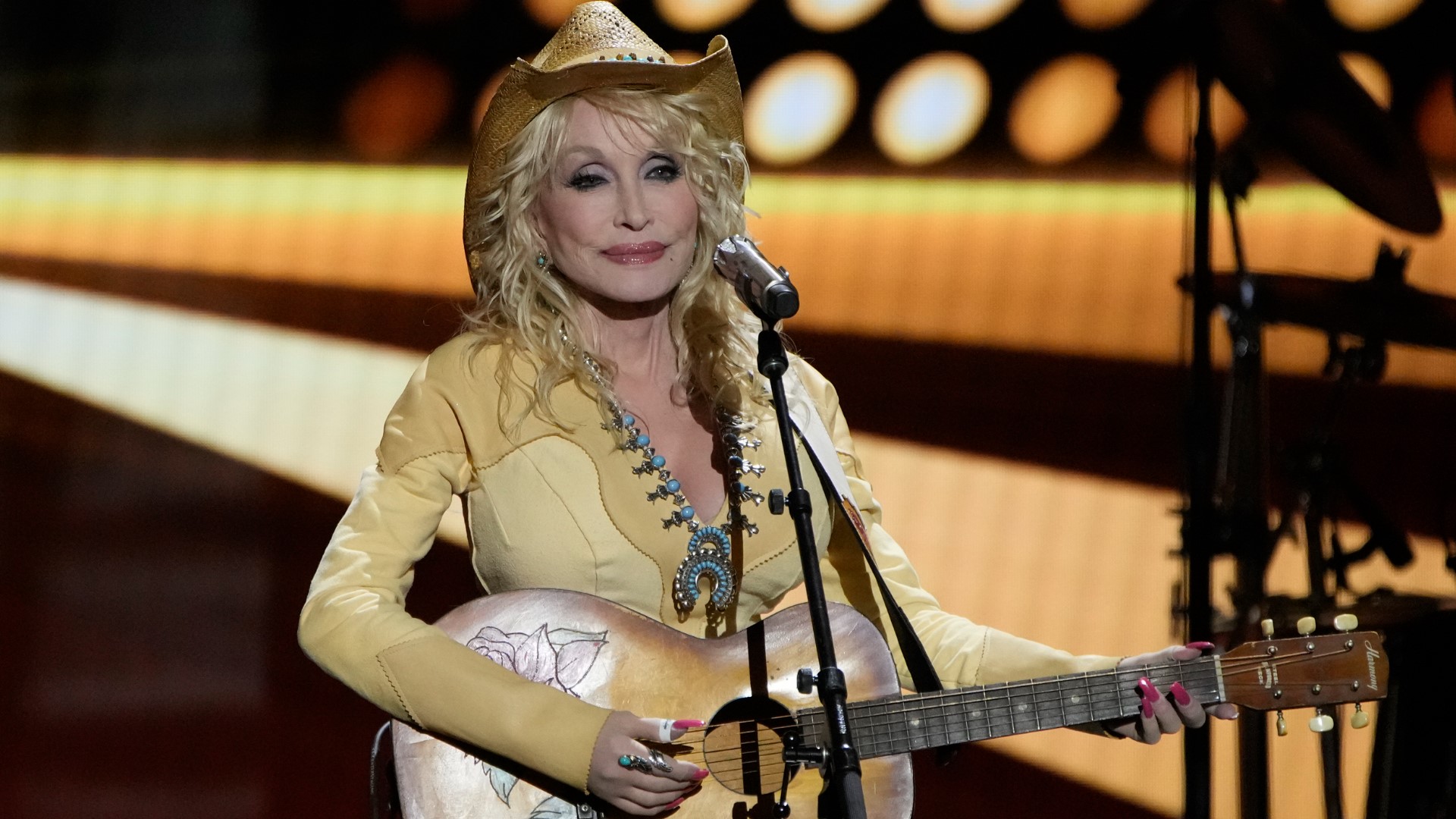 Introducing the new class of rock 'n' roll royalty.
So who's in? Meet your new Rock and Roll Hall of Fame inductees who will be honored in this year's induction ceremony...
PERFORMER CATEGORY
Pat Benatar
Duran Duran (first-time nominee)
Eminem (first-time nominee, first year eligible)
Eurythmics
Dolly Parton (first-time nominee)
Lionel Richie (first-time nominee)
Carly Simon (first-time nominee)
*This category honors bands and solo artists who have created music in their careers with originality, impact and influence that has changed the course of rock 'n' roll.
MUSICAL EXCELLENCE AWARD
Judas Priest
Jimmy Jam & Terry Lewis
*This category honors non-performing industry officials who have made a major influence on the creative development and growth of rock 'n' roll and music that has impacted youth culture.
EARLY INFLUENCE AWARD
Harry Belafonte
Elizabeth Cotten
*This category honors artists, musicians, songwriters and producers whose originality and influence creating music have made a dramatic impact on the industry.
AHMET ERTEGUN AWARD
Allen Grubman
Jimmy Iovine
Sylvia Robinson
*This category represents "artists, musicians, songwriters and producers whose originality and influence creating music have had a dramatic impact on music."
You can explore the chapters below for in-depth bios on each of the 14 inductees.
"This diverse group of inductees each had a profound impact on the sound of youth culture and helped change the course of rock and roll," said John Sykes, Chairman of the Rock & Roll Hall of Fame. "Their music moved generations and influenced so many artists that followed."
FAN VOTE IMPACT
HOW IS DOLLY PARTON INCLUDED? DIDN'T SHE BOW OUT?
"Well, I'll accept gracefully," Parton said in an interview with NPR's Rachel Martin. "I would just say thanks and I'll accept it because the fans vote. But when I said that, it was always my belief that the Rock & Roll Hall of Fame was for the people in rock music, and I have found out lately that it's not necessarily that. But if they can't go there to be recognized, where do they go? So I just felt like I would be taking away from someone that maybe deserved it, certainly more than me, because I never considered myself a rock artist. But obviously, there's more to it than that."
WHICH 2022 NOMINEES WEREN'T PICKED FOR INDUCTION?
The contenders who didn't make the cut this year include:
Kate Bush
Rage Against The Machine
DEVO
Dionne Warwick
A Tribe Called Quest
New York Dolls
Beck
MC5
Fela Kuti
WHEN IS THE 2022 INDUCTION CEREMONY AND HOW CAN I WATCH?
Rock 'n' roll's biggest night moves back to Los Angeles with the 2022 induction ceremony happening at the Microsoft Theater on Saturday, Nov. 5.
The ceremony will air at a later date on HBO and HBO Max. There will also be a radio simulcast on Sirius XM's Rock and Roll Hall of Fame Radio channel 310 and SiriusXM's Volume channel 106.
Tickets will be up for sale at a later date, but select Rock Hall donors and members get exclusive induction ticket opportunities. You can donate or join by June 30 to be eligible.
INDUCTION PROCESS: HOW INDUCTEES ARE SELECTED
A committee of more than 1,000 people, including former inductees, historians and members of the music industry voted to select the class of 2021. The annual Rock Hall fan vote also carries some weight in making the final decision.
To be eligible for induction, an individual artist or band must have released their first commercial recording at least 25 years prior to the year of nomination. Factors in determining the inductees are:
The artist's musical influence on other artists.
Length / depth of career and body of work.
Innovation and superiority in style / technique.
2022 marks the 37th annual Rock Hall induction.
Now that we have all that covered, crank up the music and explore the chapters below to learn more about each of this year's Rock Hall inductees!
NOTE: All bios were provided by the Rock and Roll Hall of Fame.
Harry Belafonte
:
Early Influence Award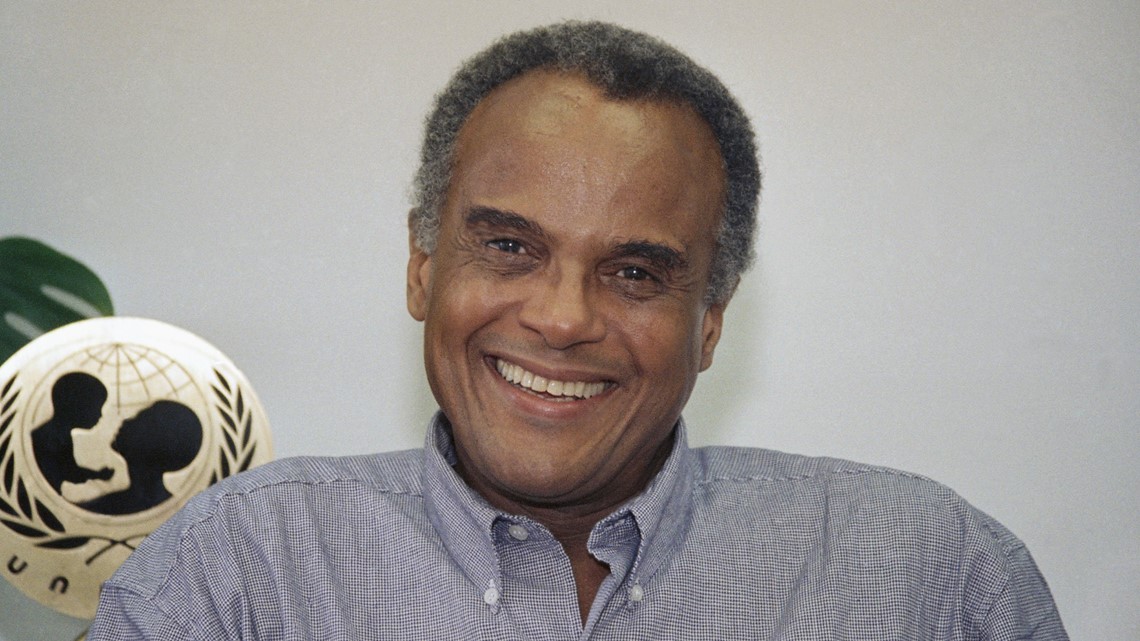 Drawing from several musical traditions, Harry Belafonte's lyrical baritone and emotive singing connected Americans to Black world culture. Singer, actor, producer, activist, and ally, Belafonte used the arts as a mechanism to effect social change on a global scale.
Belafonte was born in Harlem in 1927 to multiethnic parents from the Caribbean. As a child, he moved to his mother's native Kingston, Jamaica – "an environment that sang" – where he was exposed to the captivating music of calypso as well as prejudice based on his skin tone. Back in New York, Belafonte began acting classes at the New School's Dramatic Workshop in 1945, where he befriended actor-singer-activist Paul Robeson, the inspiration for Belafonte's social activism. Swept up in the New York folk scene in 1950, Belafonte created a new repertoire of folk songs, work songs, and calypsos, providing an authentic and dignified look at Black life and earning him a contract with RCA Victor in 1953.
In 1955, Belafonte met Irving Burgie (aka Lord Burgess), whose songwriting on Belafonte's debut album would forever change Belafonte's career. The first album to sell over a million copies in a year, Calypso (1956) introduced Caribbean folk music to American audiences, who dubbed Belafonte the King of Calypso. This early sound made a lasting impact on American music – Gotye, Lil' Wayne, and Jason Derulo have all sampled "Day-O (The Banana Boat Song)" in recent years, while "Jump in the Line (Shake, Senora)" was featured in the 1988 film Beetlejuice and its 2019 Broadway musical production.
In the 1960s, Belafonte returned to his musical roots in American folk, jazz, and standards, while also emerging as a strong voice for the civil rights movement. Belafonte was a close confidante, friend, and supporter of Martin Luther King, Jr. He helped organize "We Are the World" and has been a UNICEF Goodwill Ambassador since 1987. He was a Grand Marshal for the 2013 New York City Pride Parade and advised on the 2017 Women's March on Washington.
At the age of 95, Belafonte has epitomized the life of a world citizen, living by a single truth: "Get them to sing your song, and they will want to know who you are, and if they've made that first step, we can find a solution to hate."
Why: Drawing from several musical traditions, Harry Belafonte's lyrical baritone and emotive singing connected Americans to Black world culture.
Singer, actor, producer, activist, and ally, Belafonte used the arts as a mechanism to effect social change on a global scale.
Influences: Paul Robeson, Irving Burgie (aka Lord Burgess), Pete Seeger
Legacies: Miriam Makeba, Bob Dylan, Lil Wayne, Public Enemy
Pat Benatar
:
Performer category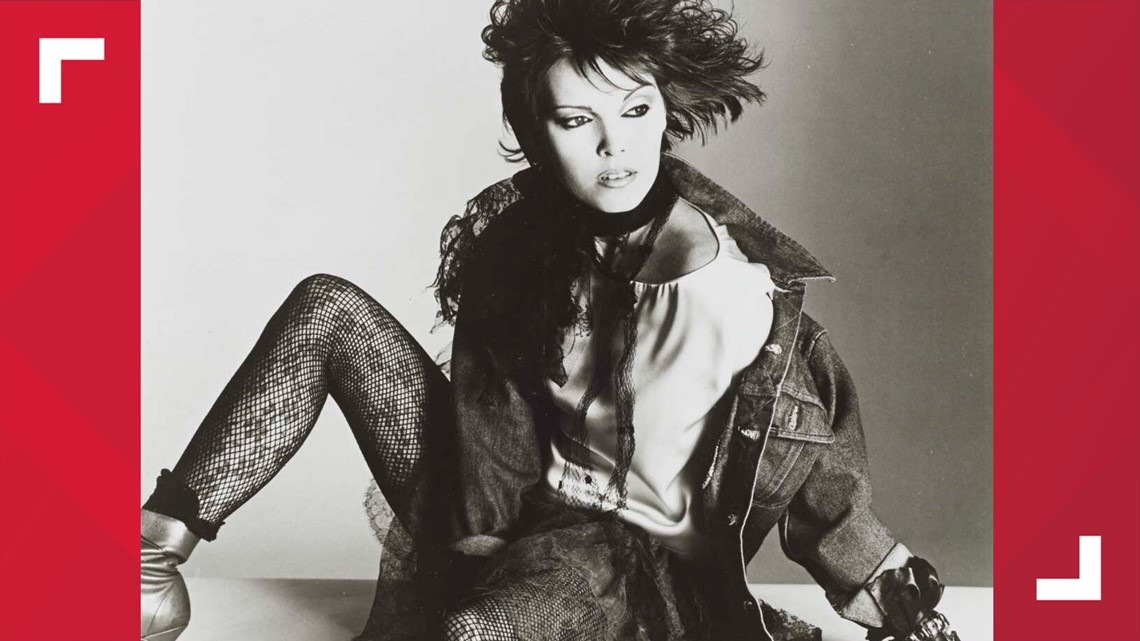 Pat Benatar and Neil Giraldo are among the most formidable power couples in rock history. Together, they created a sound that deeply impacted the sonic landscape of the 1980s.
Benatar, a classically-trained mezzo-soprano, quit her job in 1971 to pursue a singing career. She started out performing in lounges and nightclubs, using open mic and amateur nights to develop her persona and style. In 1979, she was introduced to Neil Giraldo, whose distinctive, distorted guitar playing complemented the clarity and strength of Benatar's voice; the duo's fire-power packed a punch that energized tracks like "Heartbreaker" and "Treat Me Right." This hard-driving signature sound drove them to the top of the charts with hits like "Hit Me With Your Best Shot," "We Belong," and "Invincible." Their achievements include two certified multi-platinum studio albums and ten gold and platinum releases. Benatar also dominated the Grammys in the 1980s, winning four consecutive awards beginning in 1980 and garnering a total of nine nominations.
When "You Better Run" aired as the second-ever video on MTV, Benatar became the first woman (and Giraldo the first guitarist) to appear on the channel. The band remained in heavy rotation on MTV, and cinematic videos like "Love Is a Battlefield" shaped how audiences envisioned rock music and bands led by women. "I was a serious, dedicated, formidably rockin' lead singer who happened to be a girl. And that's exactly how [Neil] saw it, too," writes Benatar. "I wanted to make music, but I wanted to do it on my own terms." Making music on their own terms meant that they wrote most of their own songs, insisting on imagery that felt authentic to them, with Giraldo frequently contributing his talents as a producer.
Editor's note: Video in the player above was originally published in a previous story in May of 2016.
Benatar and Giraldo's partnership is one of rock's most long-lasting. They founded their own entertainment company, Bel Chiasso, and are still performing and creating to this day, highlighting that they truly are unstoppable.
Inductees include: Pat Benatar, Neil Giraldo
Elizabeth Cotten
:
Early Influence Award
Elizabeth "Libba" Cotten's warm and intimate recordings and live performances inspired generations of artists, and her guitar prowess and musical inventiveness influenced countless other musicians. Cotten's compositions have been performed by Joan Baez, Bob Dylan, the Grateful Dead, Taj Mahal, and Peter, Paul and Mary, among many others.
Cotten began composing music as a child, bringing together strains of oral traditions, church singing, ragtime, popular songs, and music played by traveling and local musicians. She quickly mastered the guitar and banjo, developing a distinctive fingerpicking guitar technique that later became widely known as "Cotten style" or "Cotten picking." Being left-handed, she taught herself to play the instrument upside-down, picking the bass strings with her fingers and treble strings with her thumb. Consequently, while Cotten's guitar style has been widely imitated, her sound is nearly impossible to replicate.
Cotten did not begin recording or performing outside family circles until she was in her sixties. After being hired as nanny and maid for the illustrious Seeger family (musicologist Charles Seeger, composer Ruth Crawford Seeger, and their children Pete, Mike, and Peggy), Cotten surprised the family one day by playing some songs from her youth on their guitar, and they immediately recognized her musical genius and virtuosity. Mike Seeger later produced Cotten's first LP, a highly influential album of the folk revival.
Cotten recorded and performed at festivals, concerts, and coffeehouses until her death at 92. During her final years, she was declared a National Heritage Fellow by the National Endowment for the Arts and recognized as a "living treasure" by the Smithsonian Institution. She received a Grammy Award at the age of 90. Her best-known composition, "Freight Train" – written when she was only 12 – still stands as an immortal American folk classic, and many of her songs have become staples in the repertoires of thousands of artists who have kept her unique musical legacy alive.
Why: Elizabeth Cotten's intimate recordings and performances inspired generations of artists, and her technical prowess and musical inventiveness influenced countless guitar players.
Legacies: The Grateful Dead, James Taylor, Rhiannon Giddens
Duran Duran
:
Performer category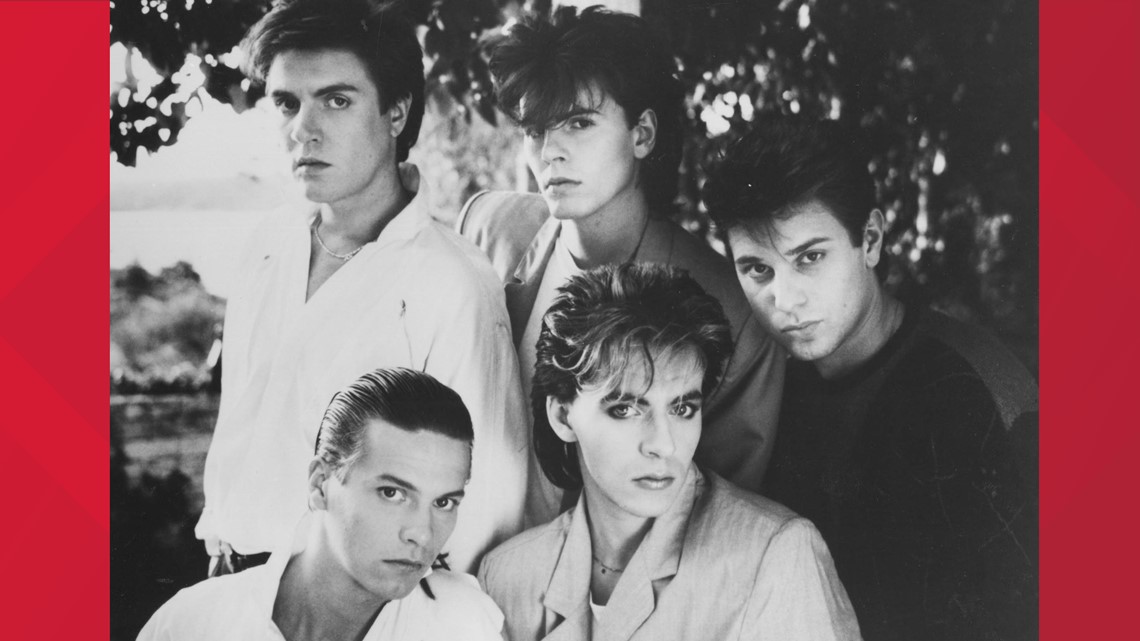 Duran Duran are a band of delicious dichotomies: infectious pop melodies concealing complicated musical arrangements; pioneering synthesizers combined with distorted glam rock guitars. They were new wave outsiders who became music video stars – Tiger Beat fashion pinups who rocked arenas.
Formed in 1978 by John Taylor (bass) and Nick Rhodes (keyboards) in Birmingham, England, they were named after the villain of the 1968 cult sci-fi film Barbarella. Inspired by the sonic and visual vibrancy of David Bowie, Roxy Music, and Japan, they mixed the dance rhythms of Chic with a dash of the Sex Pistols' danger and attitude. With the addition of drummer Roger Taylor, guitarist Andy Taylor, and vocalist Simon Le Bon, the group was complete, forming what the British press called the "Fab Five." Their first album, Duran Duran, knocked open the doors to the 1980s with two hit singles and a sexually explicit music video for "Girls on Film" that was banned in the UK and edited for the newly launched MTV. Throughout the decade, Duran Duran produced a stream of smash albums including Rio, Seven and the Ragged Tiger, and Notorious, and their cinematic music videos made them superstars around the world. They filled arenas with their dynamic live performances and became darlings of dance clubs – one of the first bands to create their own 12" mixes (dubbed "Night Versions").
By the early 1990s, the world of rock was shifting from synthesized sounds to the distorted guitars of grunge, and many artists were left behind, but not Duran Duran. In 1993, with guitarist Warren Cuccurullo, the band created a successful new album, reinventing themselves and charting two Billboard Top Ten singles. With over 100 million records sold and 18 hit singles in the U.S., they continue to innovate their sound, collaborating with new artists including Justin Timberlake, Tove Lo, Ana Matronic, and Janelle Monáe, and working with producers such as Timbaland and Mark Ronson.
Inductees include: Warren Cuccurullo, Simon Le Bon, Nick Rhodes, Andy Taylor, John Taylor, Roger Taylor
Eminem
:
Performer category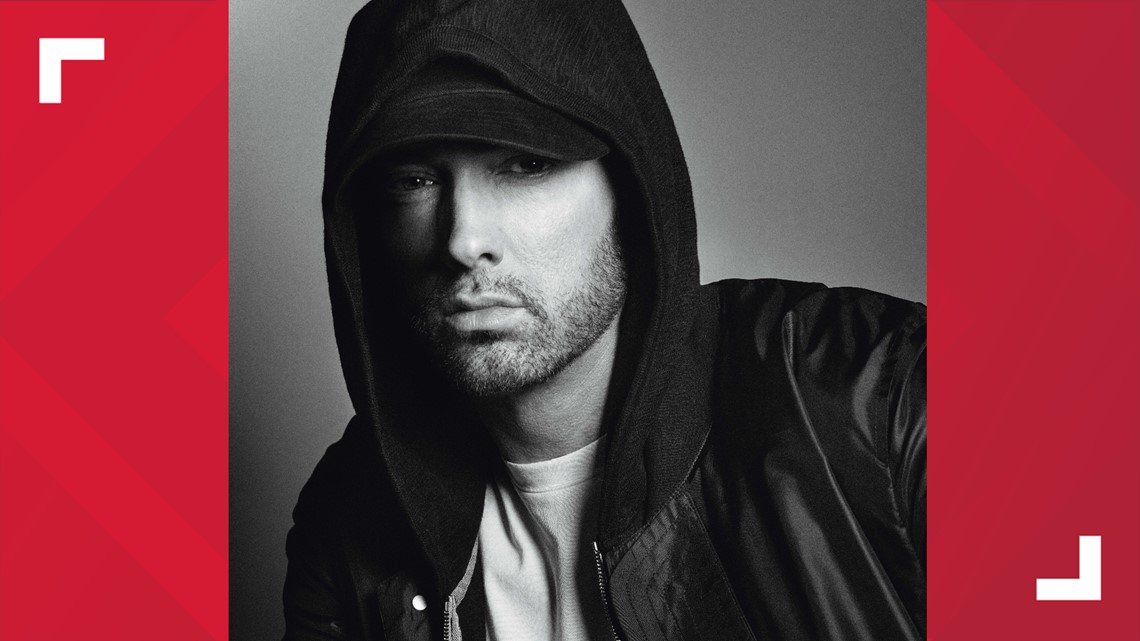 Eminem: Unbridled controversy. Unparalleled talent. Unmatched superstardom. As the single best-selling artist of the 2000s, a 15-time Grammy winner, and the first artist to have ten consecutive Number One debut albums on the Billboard 200, Eminem's accolades speak for themselves. His world-renowned status solidified hip-hop as the most commercially successful music on the planet.
A rags-to-riches story, Eminem (b. Marshall Mathers) rapped his way out of a childhood marked by abuse and instability via MC battles in Detroit's Hip-Hop Shop, to Los Angeles' 1997 Rap Olympics, and straight onto Dr. Dre's Aftermath Entertainment label. There, Eminem's major label debut, The Slim Shady LP, catapulted him into the mainstream. On that record and his follow-up magnum opus, The Marshall Mathers LP, he crafted an inimitable rap technique ripe with inventive wordplay and infectious hooks. His nasal-yet-guttural tone spits out rhyme-saturated lyrics at blistering speeds. Eminem's alter egos enable his provocative storytelling to alternate between the often-comedic depravity of Slim Shady ("My Name Is," "Kim") and the introspective vulnerability of Marshall Mathers ("Marshall Mathers"). In 2002, Eminem's success continued with the release of The Eminem Show and the quasi-autobiographical film 8 Mile, which spawned his acting career and the hype anthem, "Lose Yourself."
Editor's note: Video in the player below contains explicit language.
Eminem has become more explicitly political as his career has progressed, delving deeper into his personal struggles and pushing his rap style toward "Rap God" virtuosic perfection. With one hand, he holds up a mirror to American society to expose its darkest corners: domestic violence ("Stan," "Love the Way You Lie"), white privilege ("White America"), anxieties about homosexuality (Ken Kaniff skits), failed parenthood ("My Mom"), and corrupt politicians ("Mosh") – no one is left unscathed. With his other hand, he throws up a middle finger. Art that stands the test of time often makes people uncomfortable and questions the status quo, and no one shakes people to their core quite like Eminem.
Eurythmics
:
Performer category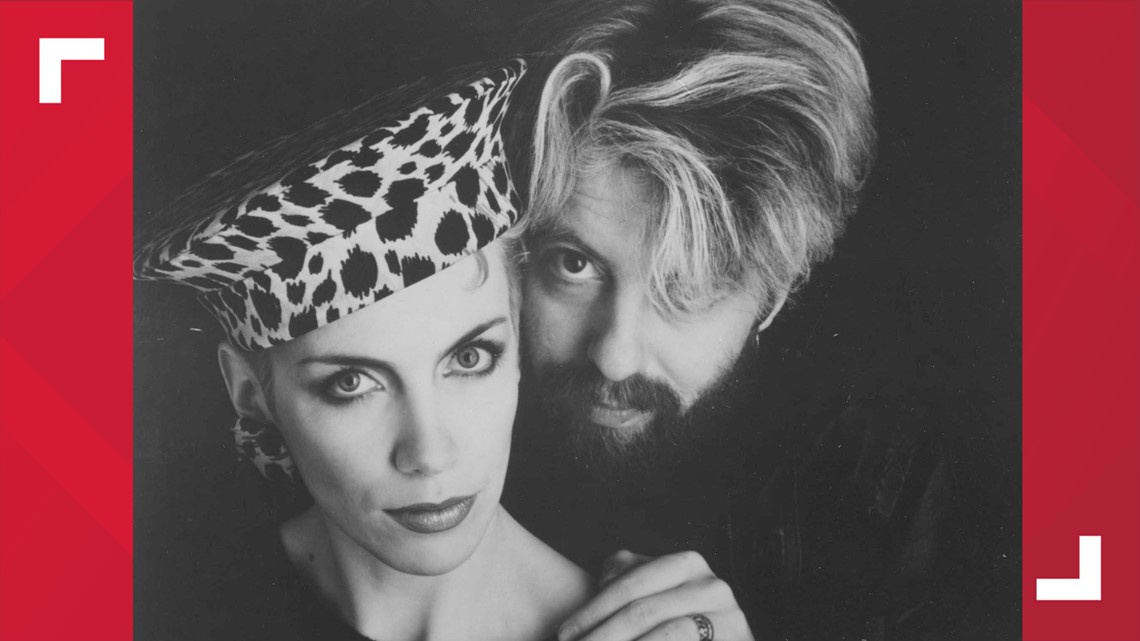 Much like the moment in The Wizard of Oz when the film turns from black-and-white to Technicolor, the opening strains of Eurythmics' "Sweet Dreams (Are Made of This)" irrevocably changed perceptions of 1980s pop-rock. Employing the mechanistic funk of Krautrock, the grit of gospel, and the strangeness of psychedelia, Eurythmics' genre- and gender-fluid pop vision was both futuristic and beholden to past eras, while remaining eminently accessible. Eurythmics' lyrics and imagery presaged the third wave of feminism and a more mainstream deconstruction of sexuality and gender, with their videos and live performances featuring androgynous frontwoman Annie Lennox, at once formidable and alluring. The stories the band told, through song and theatrics, spoke to what it meant to live and love in the late 20th century.
In 1983, the operatically powerful Lennox and experimental producer/multi-instrumentalist Dave Stewart mostly eschewed guitar riffs in favor of analog synthesizer lines, sequenced to produce bedrock bass lines of melodic depth, resulting in their cynical breakout hit "Sweet Dreams." Follow-up album Touch included three major hit singles and is ranked among Rolling Stone's 500 Greatest Albums of All Time. Strikingly, when Eurythmics expanded their sound to include big-band strings and horns, they found continued acclaim. Stewart turned up his rock guitar on "Would I Lie to You?" and added lush orchestral arrangements to "Here Comes the Rain Again," but no song better illustrates the duo's ability to effortlessly pivot between rock and R&B than the iconic feminist anthem "Sisters Are Doin' It for Themselves," which combined Lennox's commanding vocal with Aretha Franklin and members of Tom Petty and the Heartbreakers.
In 1990, Eurythmics went on hiatus to pursue expansive and award-winning solo careers, reforming in 1999 for the politically charged album Peace. Their 2005 empowering single "I've Got a Life" hit Number One on Billboard's dance chart. After four decades, Eurythmics' longevity and influence continue through performances in support of their charitable works and political activism.
Inductees include: Annie Lennox, Dave Stewart
Allen Grubman
:
Ahmet Ertegun Award
Allen Grubman, a founder of the Rock & Roll Hall of Fame, changed the music business. He has represented rock & roll's biggest stars, including Bruce Springsteen, U2, Sting, John Mellencamp, Madonna, Lionel Richie, Elton John, Lady Gaga, and many more. Grubman is recognized for negotiating ground-breaking long-term agreements for his clients that allow them to maintain creative control of their work. "What challenges me is being able to do something unique," Grubman has said. "I love structuring deals that are innovative, that are truly different from anything that has been done before."
Grubman entered the business in the messenger room at the William Morris Agency and worked as a page for The Ed Sullivan Show before earning his first job as an entertainment lawyer in 1969, working alongside Walter Hofer, the man who helped break the Beatles in America several years earlier. By the mid-1970s, Grubman opened his own firm, and soon had three big breaks representing disco artists the Village People, KC and the Sunshine Band, and Kool & the Gang. In the early 1980s, he began representing Bruce Springsteen, just as "the Boss" was becoming one of the biggest stars in the history of popular music. Since then, Grubman's law firm and client roster have grown exponentially, becoming a veritable who's-who of rock's finest.
Grubman's direct, candid approach has cemented his reputation as one of the industry's most trusted and hard-working executives. Beyond his work with individual artists, Grubman also has represented major record companies and music publishing companies, as well as iHeartMedia, MTV, and Live Nation. With his endeavors expanding into all aspects of the entertainment industry, today his firm is one of the largest entertainment law practices in the country. Over the last 40 years, Allen Grubman has played a pivotal role in structuring and negotiating the most profitable business arrangements in the history of entertainment. He is rock & roll's master dealmaker.
Jimmy Iovine
:
Ahmet Ertegun Award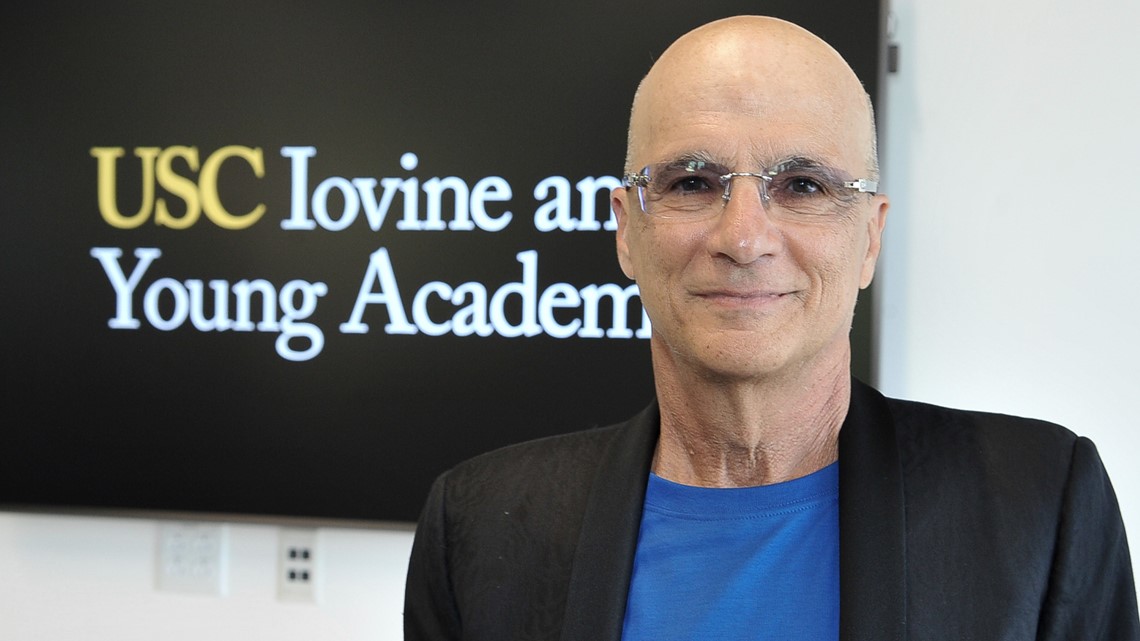 Jimmy Iovine has donned many hats as he's crafted one of the more unique success stories in the business of rock & roll. He has marched to his own beat and found success as engineer, producer, label founder, entrepreneur, and digital music innovator. Born and raised in Brooklyn, Iovine was barely out of his teens when he joined the staff at legendary New York City studio the Record Plant. As an engineer, he had a front-row seat and hands-on experience with rock & roll luminaries, such as Bruce Springsteen and John Lennon, experiences that helped him develop a "magic ear" for production. By the end of the 1970s, Iovine began to flex his producer muscles, serving up breakout albums for Patti Smith (Easter), Tom Petty and the Heartbreakers (Damn the Torpedoes), Stevie Nicks (Bella Donna), and U2 (Rattle and Hum). In 1985, he produced the acclaimed holiday compilation A Very Special Christmas, a series that has since raised millions of dollars to benefit the Special Olympics.
In 1990, Iovine moved away from production and founded Interscope Records, home to rock & roll's most provocative, groundbreaking artists, including Nine Inch Nails, Tupac Shakur, 50 Cent, and Lady Gaga, and introduced fans to buzzworthy artists like No Doubt and the Black Eyed Peas. In 2004, Iovine co-produced the Academy Award-winning 8 Mile, a semi-autobiographical account of Eminem's rise to stardom. Iovine expanded his empire further in 2006 when he co-founded Beats with longtime friend and hip-hop legend Dr. Dre. Beats headphones quickly became the premier audio brand around the world – turning their high-performance headphones into a must-have, trendsetting fashion accessory. In 2014, Beats Electronics expanded into the subscription-based music streaming service Beats Music and, shortly thereafter, sold the business to Apple. With a portion of the proceeds, Iovine and Dr. Dre established a $70 million endowment and graduate program in technology, arts, and entrepreneurship for the University of Southern California, ensuring the cultivation of music innovators for generations to come.
Why: Jimmy Iovine has donned many hats as he's crafted one of the more unique success stories in the business of rock & roll.
He's been an engineer, a producer, a label founder, an entrepreneur, and a digital music innovator – all while defiantly marching to his own beat.
Influences: Ellie Greenwich, Todd Rundgren, John Lennon
Legacies: Dr. Dre, Sean "Diddy" Combs, Trent Reznor
Jimmy Jam and Terry Lewis
:
Musical Excellence Award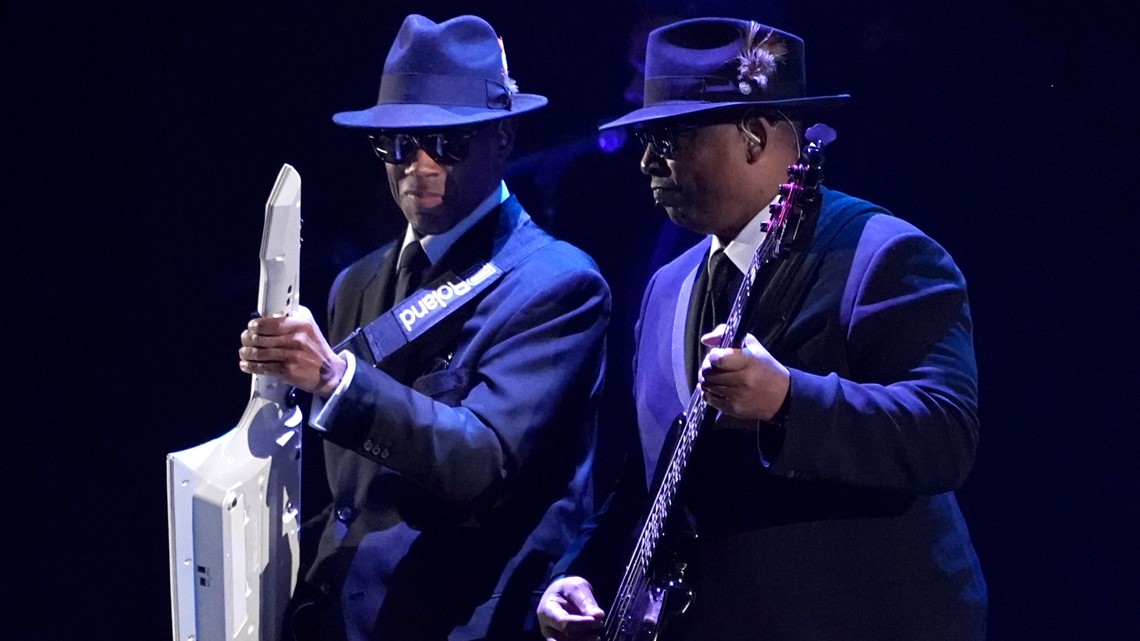 James "Jimmy Jam" Harris III and Terry Lewis are known for their studio magic, creating smooth, funky synth-laden grooves, as well as their signature style – dark sunglasses, black suits, and black fedora hats. Minneapolis natives, they joined forces while still in high school and soon found themselves rocketed into the orbit of rising superstar Prince as members of the band the Time. That period exposed them to the music business and touring, and how to perfect the sound of a band on the road and in the studio. Jam & Lewis became innovators of the Minneapolis sound, an exciting blend of jazz, soul, R&B, funk, disco, early punk, new wave, and dance. After Prince fired them for missing a gig (because they were busy producing other bands), they decided to take their production and songwriting skills and form Flyte Tyme Productions in 1982. What followed was a string of smash R&B dance floor hits for artists, including Klymaxx, Cheryl Lynn, Gladys Knight, Force M.D.'s, Cherrelle, and the S.O.S. Band. Their musical toolkit included the boom and pop of the 808 drum machine, scorching lead synthesizer lines, deep melodic basslines, and a total commitment to the groove of a song – a sound they referred to as the "funky bottom and the pretty top."
When Jam & Lewis next sought an artist to work with, they agreed on one name: Janet Jackson. The album Control (1986) gave them the chance to refine their songwriting and production into a killer counterpart to Janet's lyrical and melodic mastery – and in the process they created the New Jack Swing style. What followed were over three decades of chart-topping Billboard singles and albums.
Jam & Lewis created a production company, recording studio, and signature sound responsible for "making" an artist's career – the songs and sounds that stick with fans forever. Their work in the studio has incorporated the newest available technologies and defined how entire generations of musicians created music. They pushed artists to new levels (Mary J. Blige's No More Drama) and gave musicians a spark that revolutionized sonic explorations (the Human League's Crash). They took the sound of "Minneapolis!" and made it a worldwide universal groove deeply rooted in the soul of Black music.
Inductees include: James "Jimmy Jam" Harris III and Terry Lewis
Why: Jam & Lewis created a production company, recording studio, and signature sound responsible for "making" an artist's career – the songs and sounds that stick with fans forever.
They redefined bands, pushed artists to new levels, and gave musicians a spark that revolutionized sonic explorations.
Influences: Prince, Parliament-Funkadelic, Chicago
Legacies: Janet Jackson, Mary J. Blige, Teddy Riley
Judas Priest
:
Musical Excellence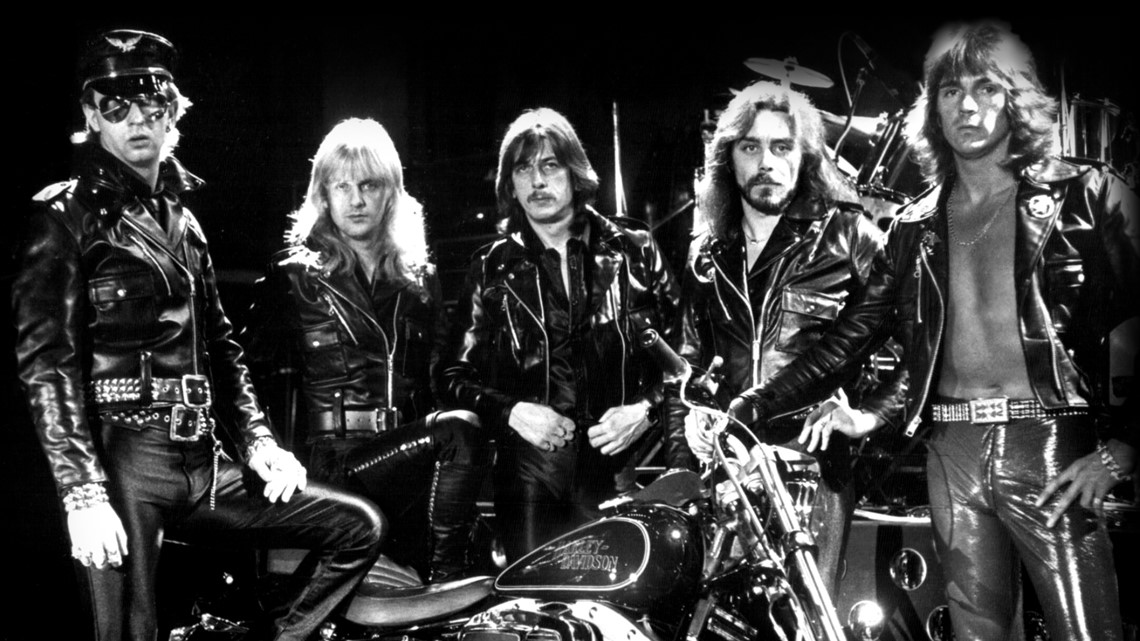 Judas Priest took the molten steel forged by Black Sabbath and Deep Purple and used it to become metal gods, creating the mold for the future of all heavy metal. If you've seen Judas Priest live, you know the powerful force of their dual guitar attack, driving riffs, soaring operatic vocals – the unapologetic sound of heavy metal played at its absolute best. The roots of the band go back as far as 1969, but it was when vocalist Rob Halford and second lead guitarist Glenn Tipton joined guitarist K. K. Downing and bassist Ian Hill in the 1970s that their unique sound began to take real shape. In 1980, they released the classic British Steel, the album that would propel the band beyond the world of metal and hard rock – starting a run of platinum selling albums – and onto mainstream radio with "Living After Midnight" and "Breaking the Law."
Judas Priest are a band whose message of being yourself and loving the music you love – regardless of trends – resonates all over the world. Rob Halford is a pure singer with incredible range who is considered the best of the best by all fans of metal. His studded leather, biker-inspired visual look was adopted by many metal bands who followed. Openly and proudly gay, Halford has led an entire genre of bands and fans toward a more enlightened understanding and inclusiveness. Having gone through a number of lineup changes over the years, the band is still performing today with plans for a new album to follow 2018's Firepower. The list of bands who have taken inspiration from Judas Priest is long and wide, including everyone from Metallica and Slipknot to Pearl Jam and Rage Against the Machine. After 50 years, Judas Priest are still at the top of their game with intense live performances and a firm commitment to a genre they helped define.
Inductees include: Les Binks, K. K. Downing, Rob Halford, Ian Hill, Dave Holland, Glenn Tipton, Scott Travis
Dolly Parton
:
Performer category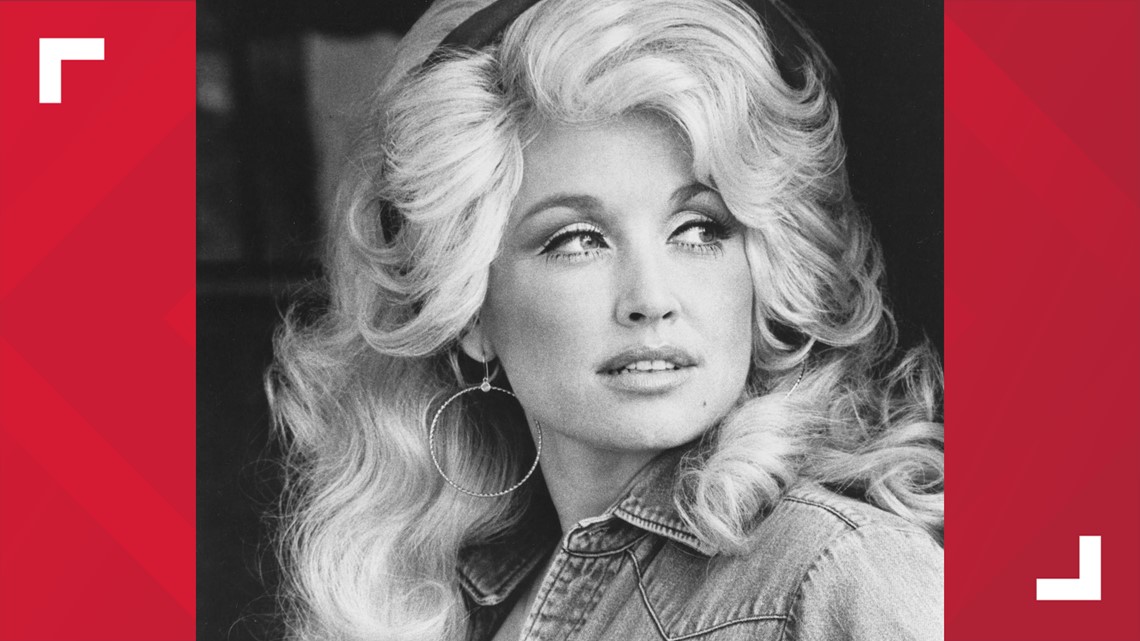 With her prodigious songwriting talent, vocal and instrumental prowess, charisma, and trademark style, Dolly Parton has achieved immense global success as a musician and blazed a trail for generations of artists to come. In a career spanning six decades, she has recorded more than 50 studio albums and, by her own estimation, written nearly 3,000 songs.
Parton's life started in a one-room cabin in Tennessee – humble beginnings that would inspire songs like "Coat of Many Colors." Music provided an escape and filled Parton's cup of ambition. At age 11, she co-wrote and released her first single, "Puppy Love" (1959). After high school, Parton moved to Nashville, where her compositions were recorded by artists including Hank Williams Jr. and Kitty Wells. Showcasing her songwriting acumen and her airy, yet gritty voice, Parton's 1967 debut album, Hello, I'm Dolly, was a hit, and as a regular on The Porter Wagoner Show, she won over the audience with her talent and charm. After a string of successful duets with Wagoner and solo Number One hits like the rollicking "Joshua" and the haunting "Jolene," Parton parted ways with Wagoner to take control of her career. Their split inspired Parton's chart-topping "I Will Always Love You": In addition to Whitney Houston's smash cover of that song, Parton's "Jolene" has been recorded by such diverse artists as the White Stripes.
Parton's unapologetic femininity belied her shrewd business acumen, an asset in the male-dominated music industry. Refusing to be underestimated, she set her sights on the pop charts, and the strategy paid off. Her pop hits include "Here You Come Again," "9 to 5" – the title track for the film in which she co-starred – and her Number One duet with Kenny Rogers, "Islands in the Stream" (1983). Other collaborations include a series of recordings with Linda Ronstadt and Emmylou Harris, under the name Trio.
A living legend and a paragon of female empowerment, Parton is beloved not only for her prolific body of work, quintessential style, and philanthropic efforts, but for the humor, wit, and self-deprecating grace that shine through everything she does. Her crossover success broadened the audience for country music and expanded the horizons for countless artists who followed.
Lionel Richie
:
Performer category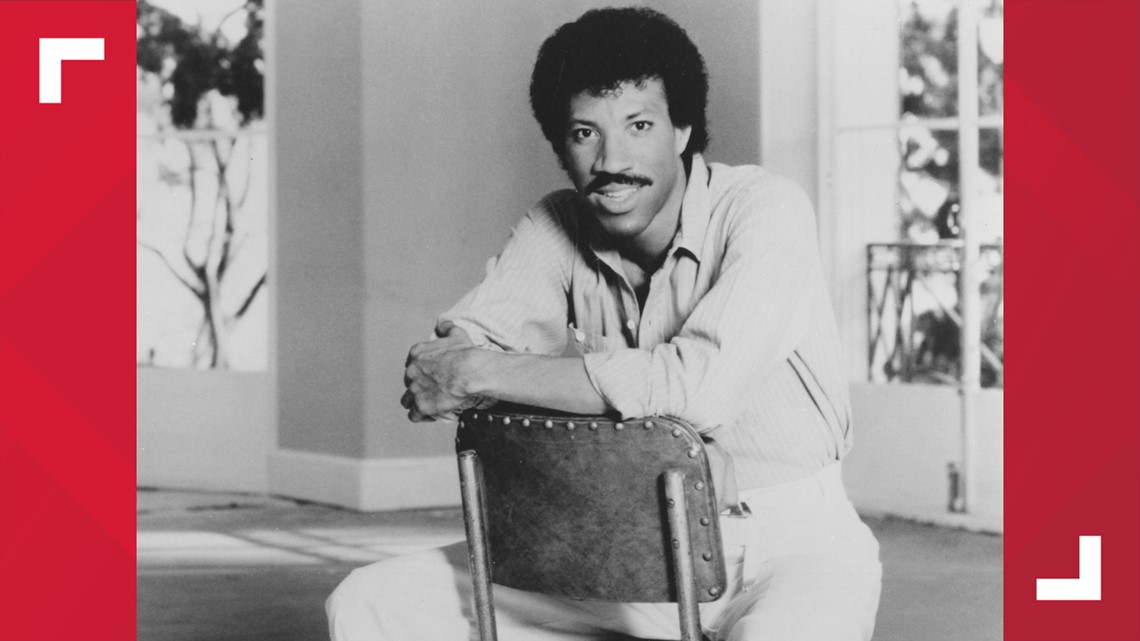 Lionel Richie spent a decade as rock & roll's King Midas – everything he touched turned to gold. With his finger firmly on the pulse of popular music, he crafted enduring love songs and joyous anthems that resonated deeply with listeners. Richie's effortlessly smooth voice dominated the late 1970s and 1980s, his popularity rivaled only by Michael Jackson, Madonna, and Whitney Houston. His record six Grammy nominations for Song of the Year is an achievement only matched by Paul McCartney.
Richie's path to solo superstardom was built on a string of massive hits, including his group the Commodores' "Easy," Kenny Rogers' "Lady," and Richie's duet with Diana Ross, "Endless Love." His solo debut earned his first Grammy, but his follow-up, Can't Slow Down, rocketed him into the stratosphere, selling over 20 million copies and winning Album of the Year. The album's two signature hits – the tug-at-your-heartstrings "Hello" and the Caribbean-influenced "All Night Long" – showcased Richie's ability to write both the songs you fall in love to and the songs you close the party with. In 1985, Richie and Michael Jackson channeled their songwriting toward humanitarian efforts with "We Are the World," raising millions for African hunger relief. A year later, "Say You, Say Me" earned an Academy Award for Best Original Song. Richie demonstrated his longevity and flexibility with the 2012 chart-topper Tuskegee, reimagining his hits as duets with country music's biggest stars and introducing his music to a new generation. That same year, U.S. troops in Iraq used "All Night Long" as their unofficial anthem – the song's jubilance bringing levity in the face of hardships.
The influence of Richie's emotive storytelling can be heard in the music of Babyface, Mariah Carey, Tim McGraw, and the contemporary R&B of Ne-Yo. Recent recognition includes the Songwriters Hall of Fame, Kennedy Center Honors, and the Gershwin Prize for Popular Song. Richie writes about love the way we want to feel about love, his feel-good music providing a colorful landscape for life's most significant memories and a soundtrack for celebrations all over the globe.  
Sylvia Robinson
:
Ahmet Ertegun Award
Artist, songwriter, producer, record label owner, and CEO: the original hip-hop mogul. Sylvia Robinson laid the foundation for rap to flourish into the most lucrative music genre today.
Sylvia Robinson's motto was to always be original. Few Black women broke into the music industry in non-singing roles at rock's beginning, but Robinson sang, produced, wrote, and wielded a guitar throughout the 1950s and 1960s. In 1964, she introduced husband Joe Robinson to the record business. In 1979, they created Sugar Hill Records in Englewood, New Jersey. Sylvia – the label's CEO and main creative force – decided to focus their latest venture on an underground musical style she first heard at the Harlem World Club. She assembled a new group, the Sugarhill Gang, and produced their song "Rapper's Delight," combining rhymes from Grandmaster Caz with a re-recording of the breakbeat from Chic's "Good Times." "Rapper's Delight" became the first hip-hop gold record and enabled artists in the Bronx hip-hop subculture to enter the mainstream. It did for hip-hop what the Beatles playing Ed Sullivan did for rock in the 1960s – inspiring countless future MCs to pick up a mic and speak their truth.
Robinson was just getting started. She signed the Sequence—the first all-woman and first Southern hip-hop group to record commercially—setting the stage for groups like Salt-N-Pepa and the genre's eventual geographic expansion beyond the East and West Coasts. She coproduced the first hip-hop track featuring turntable techniques ("The Adventures of Grandmaster Flash on the Wheels of Steel"), which paved the way for production techniques like sampling. She convinced a hesitant Grandmaster Flash and the Furious Five to record "The Message," a song that became the blueprint for both socially conscious hip-hop and gangsta rap. In other words, Robinson spearheaded nearly every significant innovation in the first wave of recorded hip-hop. Most impressively, she did so in a male-dominated world. The entire hip-hop industry began with the perseverance, creativity, and business savvy of Sylvia Robinson.
Inductee: Sylvia Robinson
Why: Label executive, producer, songwriter, rapper: the original hip-hop mogul. Sylvia Robinson reigned supreme at the birth of hip-hop's commercial success.
She co-founded Sugar Hill Records and propelled an unknown subculture into the mainstream, setting the stage for rap to grow into the most lucrative music business of today.
Influences: Berry Gordy, Estelle Axton, Bo Diddley
Legacies: Sylvia Rhone, Missy Elliott, Beyoncé
Carly Simon
:
Performer category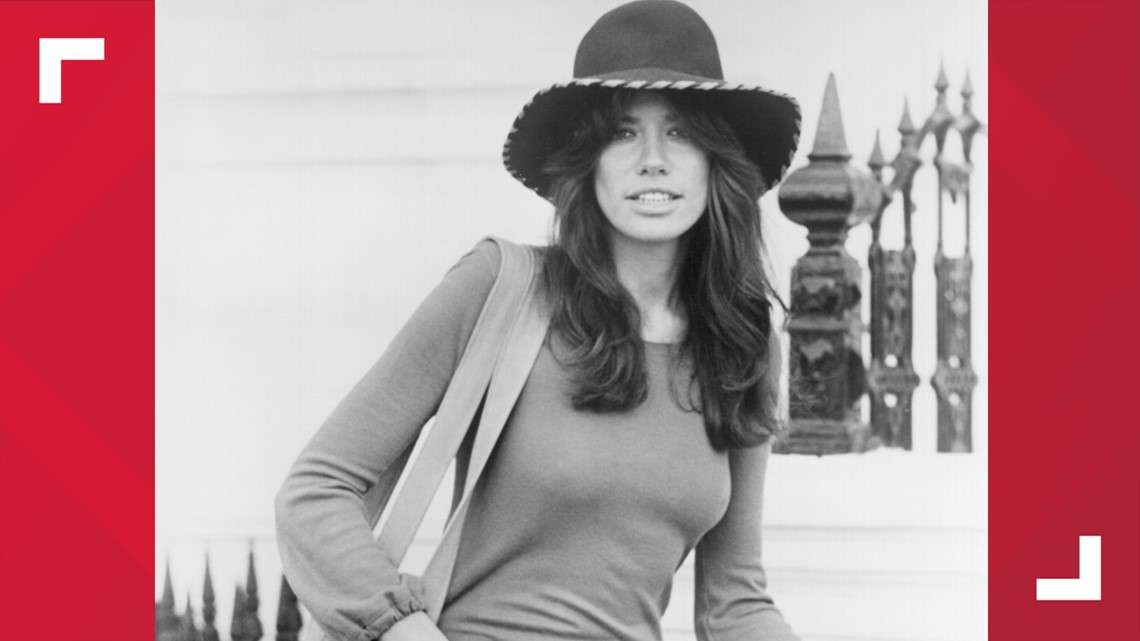 In the early 1970s, singer-songwriter Carly Simon emerged as a gifted storyteller and lyricist who broke established narratives, writing exquisite songs about modern women's lives. Her confessional balladry, gorgeous melodies, and catchy choruses made her a captivating voice among a new generation of singer-songwriters.
Born into an affluent New York City family, Simon had met such icons as Albert Einstein and Eleanor Roosevelt by the time she attended college. Inspired by Odetta, she first began performing folk music with her sister, Lucy, as the Simon Sisters. Her unique viewpoint as a songwriter became evident in Simon's 1971 self-titled solo debut. It yielded the Top Ten single "That's the Way I've Always Heard It Should Be," and she won the Best New Artist Grammy. Her sophomore album, Anticipation, garnered even more success and attention. With nuanced and sophisticated songcraft like "Anticipation," Simon explored love, breakups, and family relationships; her alto vocals and crystal-clear enunciation gave her songs a buoyancy, even when their subject matter was heartbreak.
Her third album, the masterful No Secrets, included the Number One smash "You're So Vain," a pop juggernaut that connected with audiences worldwide and became her signature song. Following Simon's 1972 marriage to James Taylor, the couple recorded the playful duet "Mockingbird," a Number Five hit in 1974. Three years later, Simon sang "Nobody Does It Better" for the James Bond film The Spy Who Loved Me. As one of the franchise's most enduring theme songs, it sparked the admiration of Radiohead, who later covered it in live performances. Simon's "Let the River Run," written for the film Working Girl, resulted in Simon becoming the first performer to win an Academy Award, a Golden Globe, and a Grammy for a song composed and performed entirely by a single artist.
Simon's influence on fellow artists is incalculable – among them, Taylor Swift, who invited her onstage in 2013 to perform a duet of "You're So Vain" and considers Simon one of her "absolute heroes."