Rock and Roll Hall of Fame announces 2023 inductees: George Michael, Willie Nelson, Chaka Khan make the list
The 2023 Rock and Roll Hall of Fame induction ceremony will be held on Friday, Nov. 3 at the Barclays Center in Brooklyn.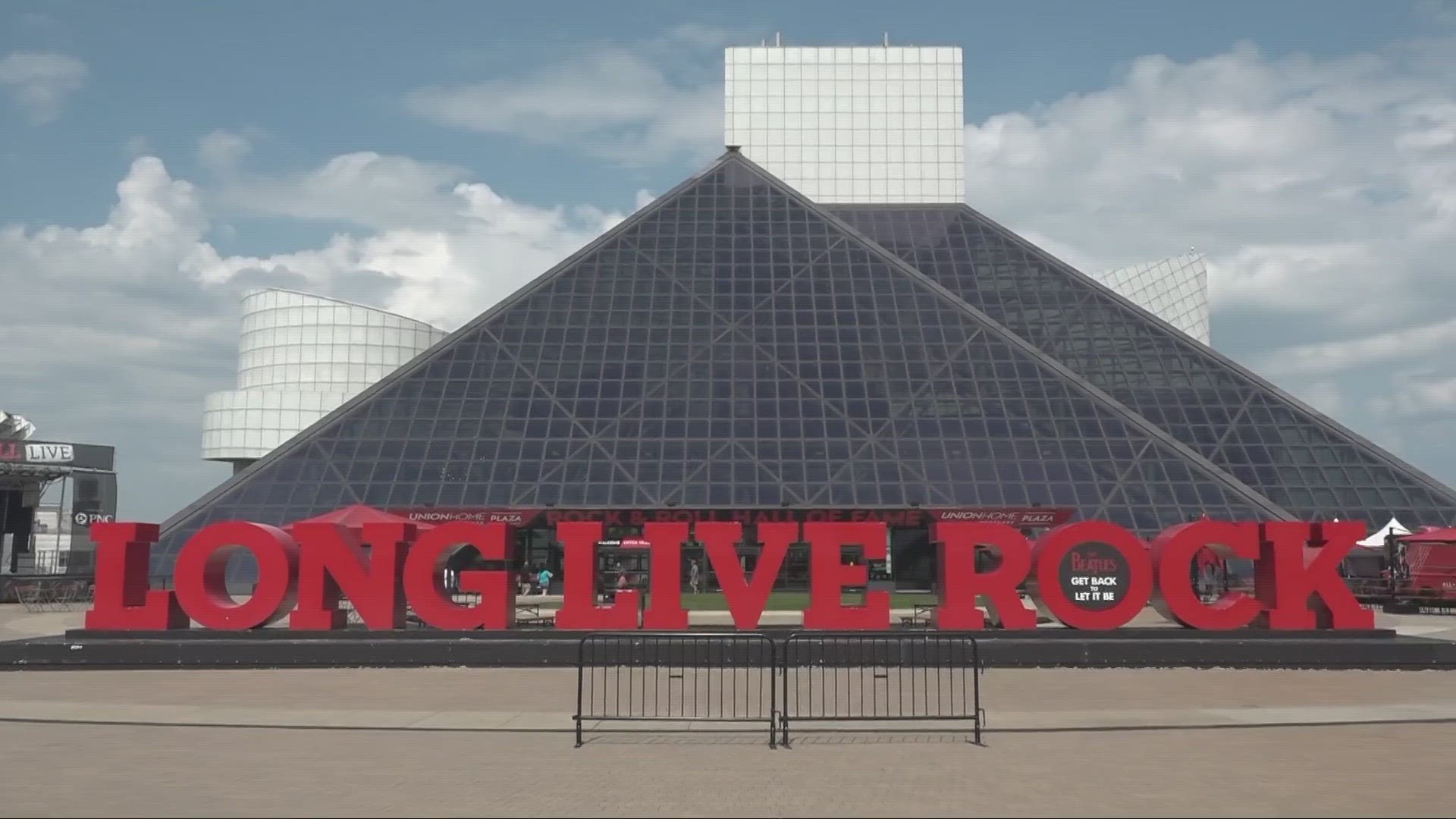 So who made the cut? This year's list of rock 'n' roll royalty includes...
2023 Rock Hall inductees unveiled
:
Meet this year's class
You can read in-depth bios and watch music videos from this year's class throughout the story below...
PERFORMER CATEGORY
Kate Bush
Sheryl Crow
Missy Elliott
George Michael
Willie Nelson
Rage Against The Machine
The Spinners
This category includes artists who have created music whose originality, impact and influence has changed the course of rock 'n' roll.
MUSICAL INFLUENCE AWARD
This category includes artists whose music and performance style have directly influenced, inspired and evolved rock 'n' roll and music impacting youth culture.
MUSICAL EXCELLENCE AWARD
Chaka Khan
Al Kooper
Bernie Taupin
This category includes artists, musicians, songwriters and producers whose originality and influence creating music have had a dramatic impact on music.
AHMET ERTEGUN AWARD
This category includes non-performing industry professionals who have had a major influence on the creative development and growth of rock 'n' roll and music that has impacted youth culture.
2023 induction ceremony returns to New York
:
Barclays Center in Brooklyn to host this year's event
"This year's incredible group of inductees reflects the diverse artists and sounds that define rock & roll," said John Sykes, Chairman of the Rock and Roll Hall of Fame Foundation. "We are honored that this November's induction ceremony in New York will coincide with two milestones in music culture; the 90th birthday of Willie Nelson and the 50th Anniversary of the birth of Hip Hop."
Ticket information will be announced at a later date.
Rock 'n' roll royalty
:
How the induction process works
An individual artist or band must have released its first commercial recording at least 25 years prior to the year of nomination in order to be eligible, according to the Rock and Roll Hall of Fame.
"Nominee ballots are sent to an international voting body of more than 1,000 artists, historian, and members of the music industry," Rock Hall officials explain. "Factors such as an artist's musical influence on other artists, length and depth of career and the body of work, innovation and superiority in style and technique are taken into consideration."
The 2023 class included multiple first-time nominees like Sheryl Crow, Missy Elliott, George Michael and Willie Nelson.
Editor's note: Video in the player above was originally published in an unrelated Rock Hall story on April 26, 2023.
Kate Bush
:
Previous nominee
NOTE: All bios below were provided by the Rock and Roll Hall of Fame.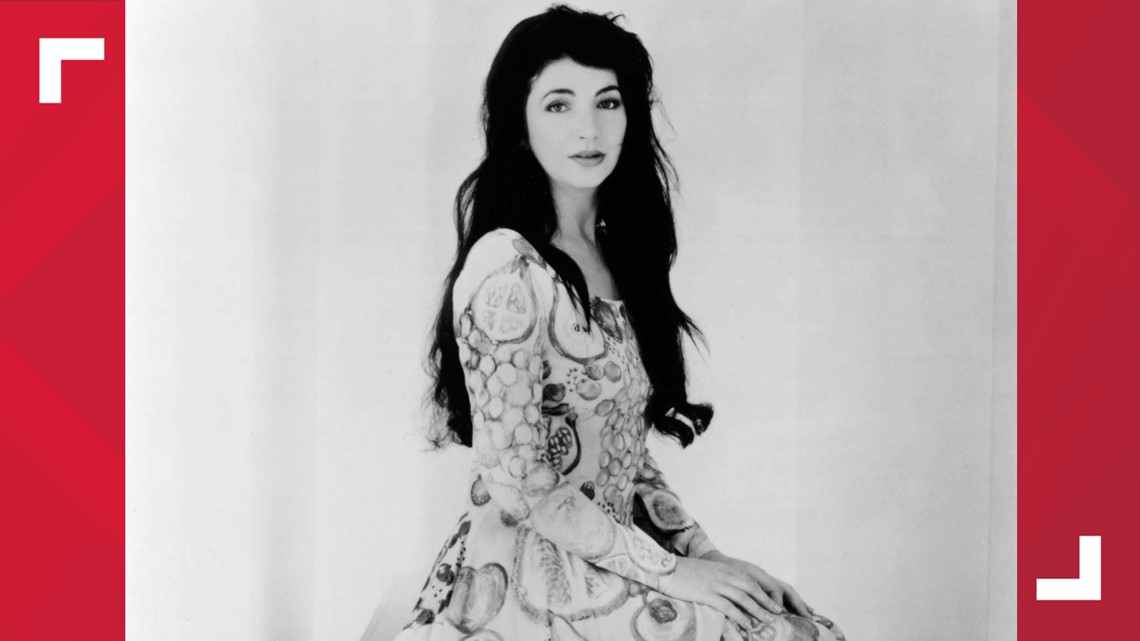 A spellbinding visionary, the singer, songwriter, multi-instrumentalist, and producer Kate Bush created a unique space in rock. She used lush soundscapes, radical experimentation, literary themes, sampling, and theatricality to captivate audiences and inspire countless musicians.
Kate Bush steered the course of her career from its infancy, fighting her record label for control of her eclectic musical aesthetic and maintaining control by establishing a home recording studio and publishing and management companies for her work. The Emily Brönte-inspired debut single "Wuthering Heights" from inaugural album The Kick Inside (co-produced by Pink Floyd's David Gilmour) made Bush an overnight sensation and the first female artist to reach Number One on the U.K. charts with a self-written song. The album was soon followed by Lionheart and Bush's only concert tour, which combined music, dance, theater, poetry, mime, burlesque, and magic. Described by the press as an "extraordinary, hydra-headed beast," the tour was cited by Elton John as "a benchmark for people's shows in the future."
Following a 12-year hiatus, Kate Bush released the critically acclaimed double album Aerial (2005), at once multilayered, experimental, and genre-breaking. In 2014, she returned to the stage for a concert residency at London's Hammersmith Apollo. Tickets sold out in 15 minutes, and the ensuing acclaim drove eight of her albums to chart simultaneously – another first for women in rock. In 2022, the TV show Stranger Things prominently featured Bush's emotional 1985 song "Running Up That Hill (A Deal With God)," ushering in yet another Kate Bush renaissance and creating a new generation of fans. The song shot to Number One on the U.K. singles chart and into the Top Ten in the U.S., while Spotify streams of the song increased 9,000 percent.
Kate Bush and her entrancing vocals have influenced artists ranging from Johnny Rotten to Tori Amos to Big Boi. Bush threw open doors for female artists to experiment more radically with their music, image, and theatricality, inspiring Björk, Solange, St. Vincent, and numerous others. She is not only a rock superstar, but a legend.
Sheryl Crow
:
First-time nominee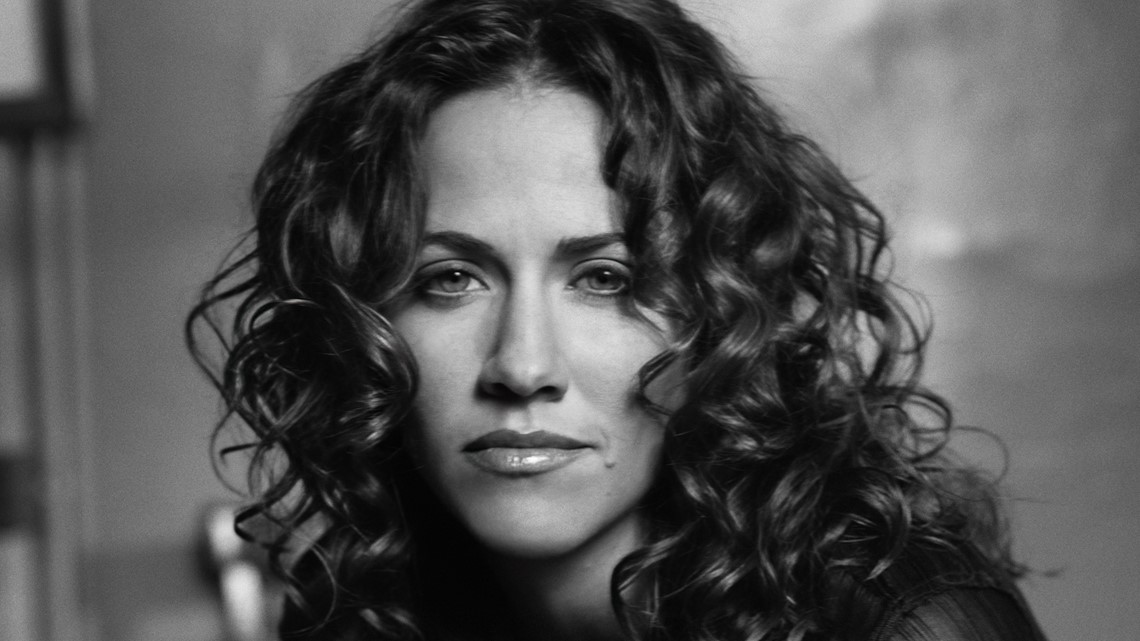 Sheryl Crow's voice is forever woven into the tapestry of American music. Through her powerhouse solo performances, collaborations with industry icons, and early session musician work, Crow's influence reverberates through classic 1990s rock, pop, country, folk, blues, and the work of countless singer-songwriters.
Crow got her big break singing backup for Michael Jackson's Bad world tour in 1987. From there she became a session musician, providing backing vocals for Stevie Wonder, Belinda Carlisle, and Don Henley – while simultaneously writing songs for Celine Dion, Tina Turner, and Wynonna Judd. Signed to A&M as a solo artist, Crow released her 1993 debut album Tuesday Night Music Club – now a revered classic that resulted in three of her nine Grammys, including Best Female Rock Vocal and Record of the Year for "All I Wanna Do." Crow produced and played several of the instruments on her 1996 self-titled sophomore album, which was another commercial hit and won two additional Grammys. Her success continued into the 2000s with Platinum albums C'mon, C'mon (2002) and Wildflower (2005) and Gold certified Detours (2008).
Throughout her career, Sheryl Crow has collaborated with some of the biggest names in rock and country music – Keith Richards, Prince, Johnny Cash, and Loretta Lynn to name a few – drawing a who'swho of artists to work on her self-identified final album, 2019's Threads. The supergroup-level collaborations Crow created between veteran and younger artists culminate in an album that encapsulates her spiritual, political, and musical worldviews. Threads includes the socially conscious "Story of Everything" featuring Chuck D, Andra Day, and Gary Clark, Jr., the rootsy "Prove You Wrong" with Stevie Nicks and Maren Morris, and Eric Clapton, Sting, and Brandi Carlile covering George Harrison's devotional "Beware of Darkness."
The vast catalog of this soulful rock superstar earns Sheryl Crow the title given to her by country singersongwriter Chris Stapleton: "One of the best that we've ever had... and may ever have."
Missy Elliott
:
First-time nominee, first year eligible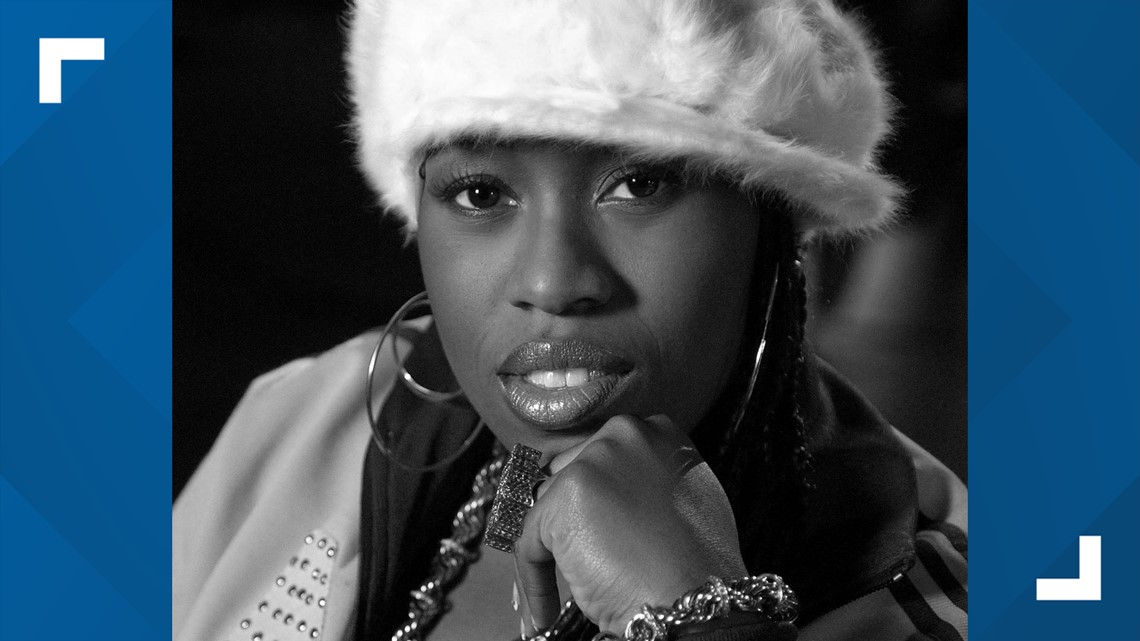 Songwriter, groundbreaking producer, label executive, and video trendsetter, Missy "Misdemeanor" Elliott was crucial to crafting the Virginia Beach sound that took over the airwaves in the late 1990s and 2000s. She established herself as an in-demand songwriter and producer and founded her own record label, all before breaking out as a Platinum-selling solo star. Elliott forged new paths for women in the music industry and society at large through her behind-the-scenes mastery and unapologetic ownership of her body, her sexual desires, and her Blackness in her music.
Missy Elliott's debut album Supa Dupa Fly (1997) established her sound: futuristic production rife with jarring distortions under her inimitable rap style. She spit out onomatopoetic nonsense, sing-song, and jagged syncopations in a signature urban Southern drawl. On this and subsequent albums like Miss E...So Addictive! (2001) and her self-produced The Cookbook (2005), Elliott took the weird and made it not only accessible, but the most sought-after sound in hip-hop and R&B. Her music video aesthetic proved as deliciously off-kilter as her music with body-morphing visual effects. Elliott sings with a detached head ("One-Minute Man"), sports a retractable head ("Get Ur Freak On"), and exaggerates and celebrates her size with the help of a fisheye lens and a patent-leather inflatable suit ("The Rain").
A true pathbreaker in a male-dominated genre, Missy Elliott was the first woman rapper (and third hiphop artist) inducted into the Songwriters Hall of Fame and to earn the MTV Video Vanguard Award. Among her other accolades are four Grammys, two honorary doctorates, and the Woman's Entrepreneurship Day Music Pioneer Award given by the United Nations. She also holds the record for the most Platinum albums by a woman rapper at six. Elliott has produced and/or written songs for a veritable who's-who of stars, from Aaliyah and Beyoncé to Eminem and Lizzo.
George Michael
:
First-time nominee

George Michael possessed extraordinary talent as a songwriter, vocalist, and producer. His incomparable vision and drive propelled him to superstardom, and he became the most-played artist on British radio from 1984 to 2004 and one of the best-selling artists of all time.
George Michael formed the pop duo Wham! with schoolmate Andrew Ridgeley in 1981. They achieved teen idol status with hits like "Wake Me Up Before You Go-Go" and the timeless holiday megahit "Last Christmas." Michael's first foray into the solo spotlight with the introspective hits "Careless Whisper" and "A Different Corner" eventually spelled the end of the group in 1986.
After the global pop success of Wham!, in 1987, George Michael scored the hit duet "I Knew You Were Waiting for Me" with Aretha Franklin and released his self-produced solo debut, Faith. With well-crafted hooks, mature lyrics, and funk and Motown influences, Faith was a Number One smash boasting four hit singles, including the title track and "Father Figure." It was the first album by a white solo artist to lead Billboard's Top Black Albums chart and remains one of the best-selling LPs of all time. Echoes can be heard in the impassioned vocals and personal lyrics of artists from Adele to Lady Gaga to Mary J. Blige.
Wanting his music to speak for itself, George Michael declined to appear on the album cover and in music videos for Listen Without Prejudice Vol. 1. The album is a masterpiece that alludes to Michael's struggle as a closeted gay man during the height of the AIDS epidemic. However, after coming out in 1998, Michael refused to shy away from honesty again, paving the way for a generation of proud LGBTQIA+ artists, from Sam Smith to Lil Nas X to Troye Sivan.
George Michael died in 2016, leaving a remarkable legacy as a brilliant performer, activist, philanthropist, and champion for artist authenticity.
Willie Nelson
:
First-time nominee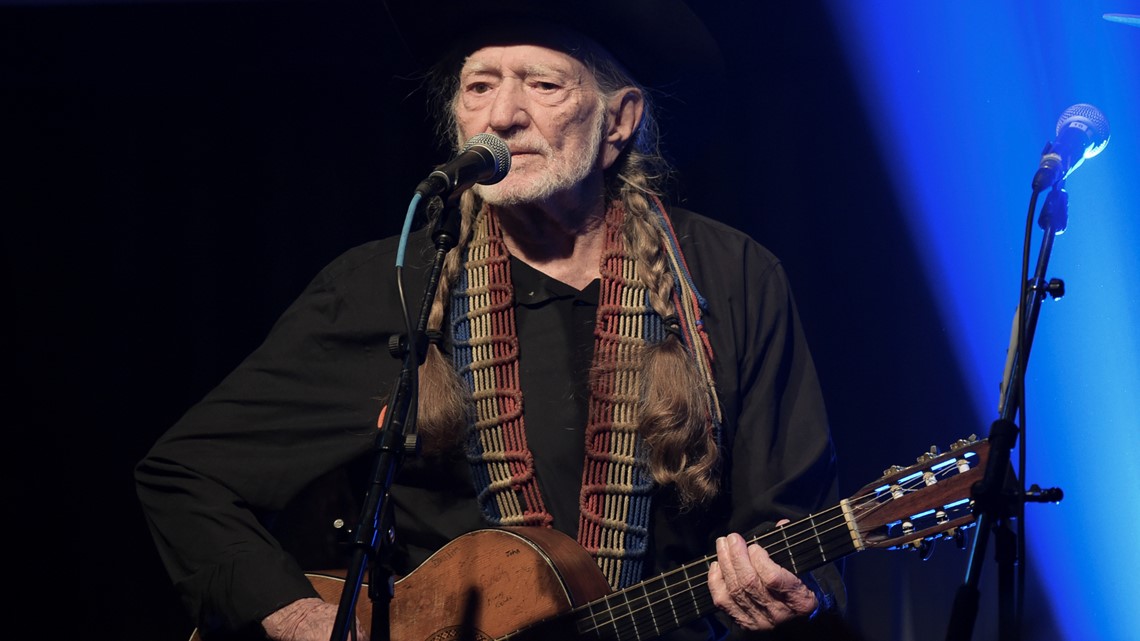 With over 60 years in the music business, Willie Nelson (b. 1933) – songwriter, performer, antiestablishment outlaw, political activist, and philanthropist – is an American institution. Nelson may call country music his home, but he has always pushed stylistic boundaries – mixing in rock & roll, jazz, pop, and blues.
Nelson's first success came writing hits for country's biggest stars, including Patsy Cline ("Crazy") and Ray Price ("Night Life"), and songs that have become standards ("Funny How Time Slips Away"). In 1962, Nelson released the first of a staggering 73 solo studio albums. But he chafed at working within Nashville's confines, and in 1972 he returned home to Texas to make music on his own terms. Connecting with Austin's counterculture, Nelson recorded for Atlantic, combining country with rock and blues. Songs like the autobiographical "Me and Paul" (1971) groove and swing with blues licks, while pedal steel and piano soar in the foreground. Nelson and co-conspirators Waylon Jennings, Jessi Colter, and Tompall Glaser ushered in the Outlaw Country movement, with their Wanted! The Outlaws becoming the first country album to go Platinum.
By 1975, Nelson was a superstar. His concept album Red Headed Stranger (1975) delivered his first Number One hit, "Blue Eyes Crying in the Rain." In true outlaw fashion, Nelson released a gospel album, Troublemaker (1976), and an album of pop standards (produced by Booker T), Stardust (1978); both went to Number One. While continuing to create a songwriter's dream catalog, Nelson also formed supergroup the Highwaymen with Jennings, Johnny Cash, and Kris Kristofferson. He has collaborated with artists as diverse as Ray Charles, Julio Iglesias, Paul Simon, Bob Dylan, Sheryl Crow, Wynton Marsalis, and Snoop Dogg.
Willie Nelson's work has influenced generations of musicians, from Neil Young to John Mellencamp to Kacey Musgraves, and his personal actions have supported the welfare of millions of Americans. In 1985, Nelson cofounded Farm Aid to assist family farmers. He is co-chair of NORML, which supports marijuana legalization, and he advocates for numerous causes including animal welfare and LGBTQIA+ rights.
Rage Against The Machine
:
Previous nominee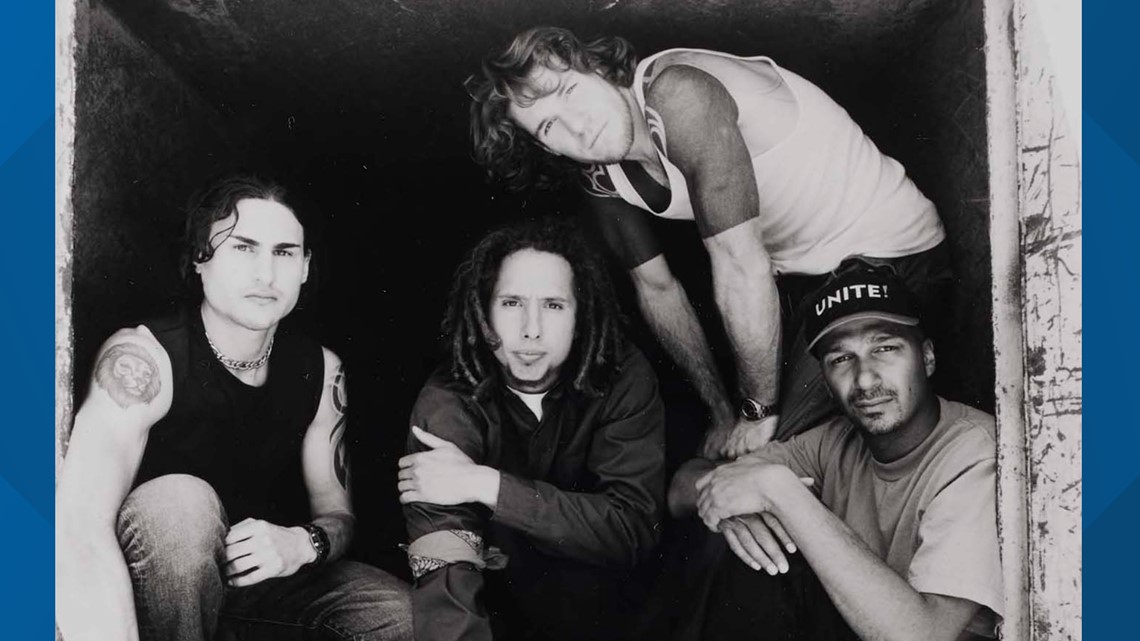 The greatest rock & roll is the voice of change, and Rage Against the Machine shook the foundations of the status quo – lyrically, sonically, and philosophically. The band mixed hip-hop, punk, metal, funk, and rock in an entirely new way. They took aim at oppressive systems of power – cultural, political, and economic – and set a new standard for how to ignite a revolution through the power of music.
Formed in 1991, the Los Angeles quartet's self-titled 1992 debut and 1996's Evil Empire ushered raprock into the mainstream and established Rage Against the Machine as a powerful force that harnessed strength from defying sonic boundaries. Zack de la Rocha's stinging, hip-hop-inspired vocals drew on his days fronting a hardcore band. The rhythm section of bassist Tim Commerford and drummer Brad Wilk heightened the urgency of de la Rocha's delivery with deep, heavy grooves grounded by a pummeling backbeat – no rhythm section could maximize volume while staying in the pocket more skillfully. Guitarist Tom Morello took the rap-rock hybridization further than contemporary groups. He used pedals, toggle switches, and alternative tunings to incorporate effects normally created by hip-hop turntables, samplers, and synthesizers into the language of heavy metal through Rage's driving riffs and iconic solos.
Rage Against the Machine were part of a musical tradition indebted to the MC5, the Clash, and Public Enemy. While plenty of 1990s rock bands supported social justice issues, Rage Against the Machine's rebellious politics stood head and shoulders above. Onstage and off, the band members gave a voice to the powerless, calling out local and global inequalities and railing against censorship, corporate cronyism, and government overreach. Their lyrics were smart and pointed; "Freedom" highlighted the plight of Leonard Peltier, an imprisoned Native American leader, while "People of the Sun" showed solidarity with tyrannized Mexican citizens. Even today, their lyrics remain relevant. "Killing in the Name," a stark indictment of racism and police brutality, still resonates deeply in cities across America. Rage Against the Machine forged brazen protest music for the modern world.
The Spinners
:
Previous nominee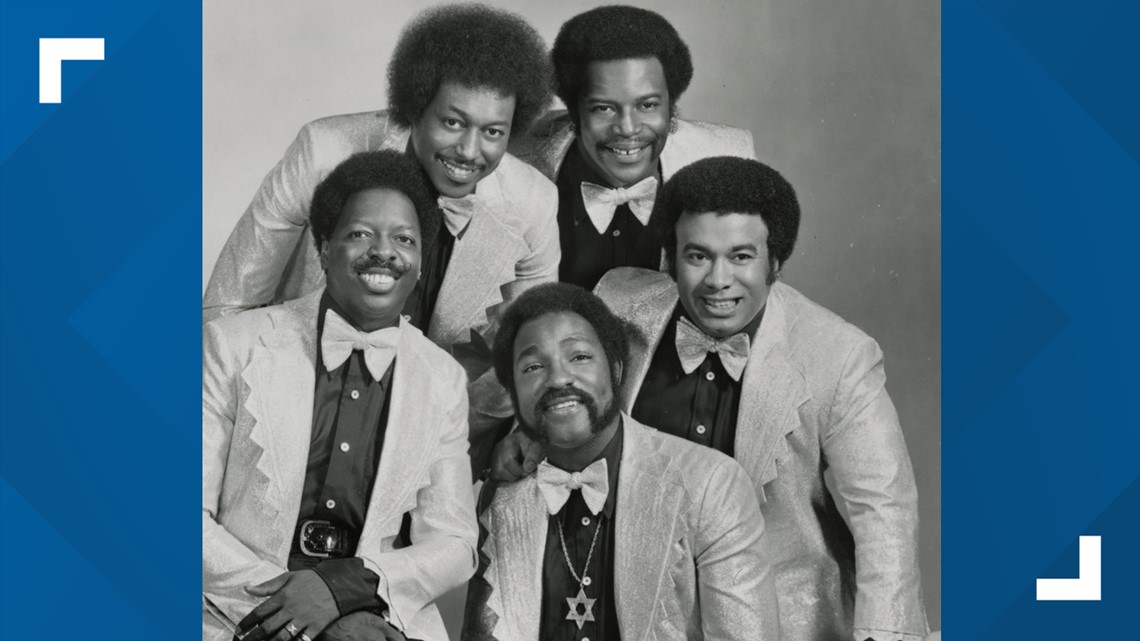 The Spinners remain one of the most beloved R&B vocal groups in the world, celebrated by fans and fellow artists alike. Initially a Motown band with Detroit origins, the Spinners' lush, soulful harmonies and magnetic stage presence would come to define Philadelphia soul. They achieved massive crossover success, with their songs filling the airwaves and connecting with listeners around the world.
Before settling into the classic five-man lineup of Henry Fambrough, Billy Henderson, Pervis Jackson, Bobbie Smith, and Philippé Wynne, the Spinners spent nearly two decades in their native Detroit. Starting out on Harvey Fuqua's Tri-Phi label, the Spinners released their debut single "That's What Girls Are Made For" in 1961. By 1964 the group had moved on to Motown's V.I.P. imprint, where "I'll Always Love You" became their first charting R&B single on the label, peaking at Number Eight. The group also had a Top Five R&B single with 1970's "It's a Shame," cowritten and produced by Stevie Wonder.
Two years later, at the behest of Aretha Franklin, the Spinners moved to Atlantic, where they teamed up with Philadelphia producer-songwriter Thom Bell, a perfect choice given his prior work with the Delfonics and the Stylistics. The group became a hitmaking machine with four Number One R&B hits in less than 18 months: "I'll Be Around," "Could It Be I'm Falling in Love," "One of a Kind (Love Affair)," and "Mighty Love - Pt. 1." The Spinners released 12 consecutive Top Ten R&B singles over their first five years at Atlantic. The disco era brought massive crossover hits with "They Just Can't Stop It (The Games People Play)," "The Rubberband Man," and with Dionne Warwick "Then Came You," Number One on the Billboard Hot 100.
In the following decades, the Spinners released eight more albums, including 2021's 'Round the Block and Back Again, gaining countless new fans on every continent drawn to the eternal joys of classic R&B. Icons such as Elton John, David Bowie, and Elvis Costello have sung their praises.
DJ Kool Herc
:
Musical Influence Award
Everything we now recognize as the massive cultural force of hip-hop began 50 years ago in the Bronx with the turntables of DJ Kool Herc. Herc was a founding father of hip-hop music. He emigrated from Jamaica to New York in the 1960s and started throwing block parties in his neighborhood in the early 1970s, where he played funk and soul hits on his turntables. One of those parties, a back-to-school event for his sister Cindy, held at 1520 Sedgewick Avenue on August 11, 1973, is widely considered to be the moment hip-hop culture began – when all the elements came together in one place. This seed would eventually grow into global dominance, both for the music and the surrounding culture.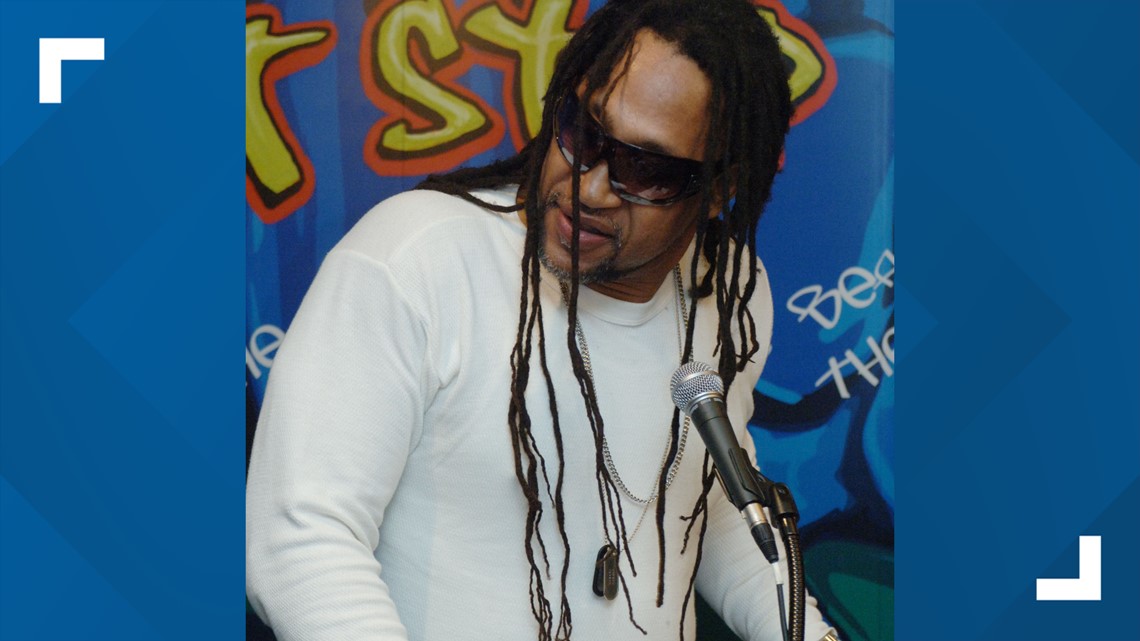 Herc was known for his powerful sound system and for utilizing a master of ceremonies to hype up an audience, both of which were inspired by his Jamaican roots. Herc quickly differentiated himself from traditional disc jockeys by using two turntables and a mixer to create a continuous flow of music. Rather than playing records in their entirety, he developed his signature "Merry-Go-Round" technique, which extended a song's instrumental break for long periods of time. These extended "breakbeats" provided the early musical foundation for break-dancers (b-boys and b-girls) to showcase their moves. Herc turned songs like the Incredible Bongo Band's "Apache," Jimmy Castor's "It's Just Begun," and James Brown's "Give It Up or Turn It Loose" into the building blocks of the hip-hop sound.
Herc's innovation and experimentation with music helped create the blueprint for hip-hop and set the stage for future artists to build upon. He took existing music and technology and innovated new ways of thinking about how the music could be played, how it could directly interact with the audience and eventually, how emcees such as Coke La Rock and the Herculords would rap over his beats. Herc was instrumental in developing the culture and community of hip-hop and in helping to make a space for young people to express themselves creatively through music and dance. In the words of Kool Herc himself, "And it don't stop!"
Link Wray
:
Musical Influence Award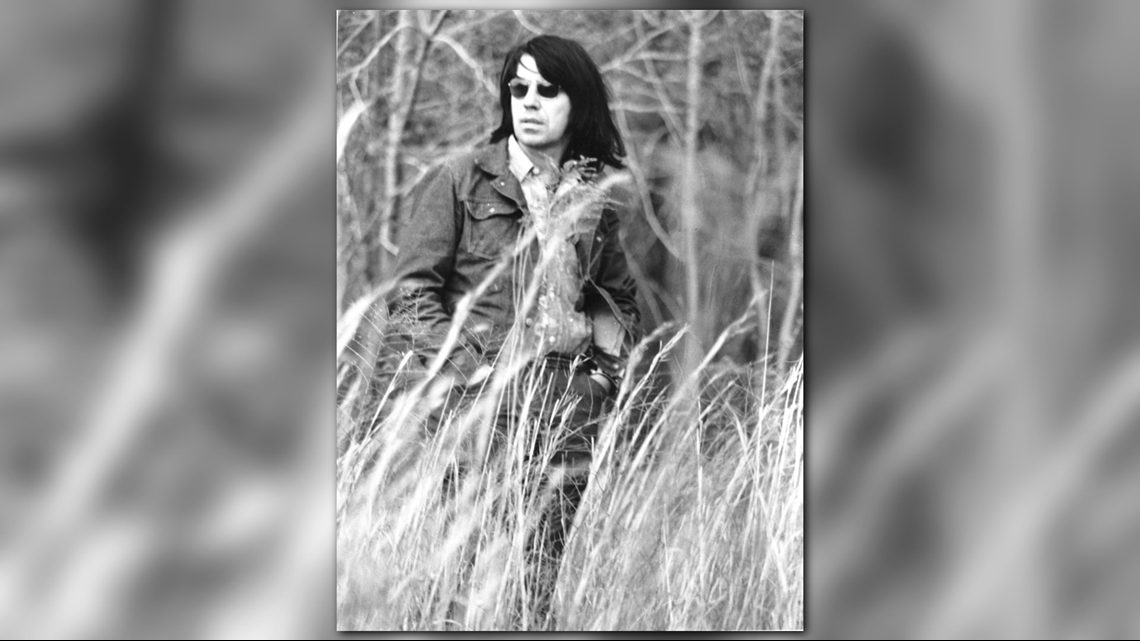 If there is one musician with an overriding influence over all rock guitarists – from 1960s British rock to 1970s punk to 1980s hardcore to 1990s grunge – that musician is Link Wray. Every young rebel who has donned a leather jacket and slashed away at an electric guitar with loud, distorted abandon owes a significant debt to Wray. With a DIY ethos and an electric intensity unlike any other guitarist, Wray was a decade ahead of his time when he emerged in the 1950s. He embraced sounds that had rarely been heard before – distortion, fuzz, tremolo, and wah-wah effects – all of which have become staples of rock guitar. Wray was the original punk, the inventor of the power chord, and the architect of a sound that laid the foundation for metal, punk, and every genre that relies on raw, untamed noise to convey its message.
Raised in North Carolina with Shawnee origins, Fred Lincoln Wray, Jr., joined his brothers in a band that played a mix of country and rockabilly music. While his family suffered racial discrimination due to their Native American background, Wray later honored their heritage in songs like "Comanche" and "Shawnee."
Legions of guitarists testify that the "big bang" for them was the first time they heard Link Wray's revolutionary instrumental "Rumble," a ragged slab of edgy, brutal distortion that he laid down in 1958. The rebellious sonic onslaught of "Rumble" cut through Top 40 radio like a steamroller, echoing across the Atlantic and hypnotizing the first generation of British guitar heroes. Wray subsequently cut many more legendary instrumental classics, all of which exuded a tense, primitive energy that perfectly captured the essence of adolescence and changed rock & roll forever.
In the 1960s, after tiring of the music industry's attempts to clean up his image, Wray moved back to his family's farm in Maryland and built his own recording studio. His 1971 comeback album, Link Wray, was a fusion of country, blues, gospel, and folk rock on which he sang and played multiple instruments. Later in the 1970s, he recorded and performed with rockabilly revivalist Robert Gordon before relocating to Denmark. Wray continued recording and performing well into his seventies, still wearing black leather and playing loud and proud until his death in 2005.
Link Wray's influence has reverberated down through the ages. Named one of Rolling Stone's 100 Greatest Guitarists, his impact can be heard in generations of British and American guitarists who followed him, including Jeff Beck, Jimmy Page, Eric Clapton, Jimi Hendrix, and Bruce Springsteen. Pete Townshend famously said, "If it hadn't been for Link Wray and 'Rumble,' I would never have picked up a guitar."
Chaka Khan
:
Musical Excellence Award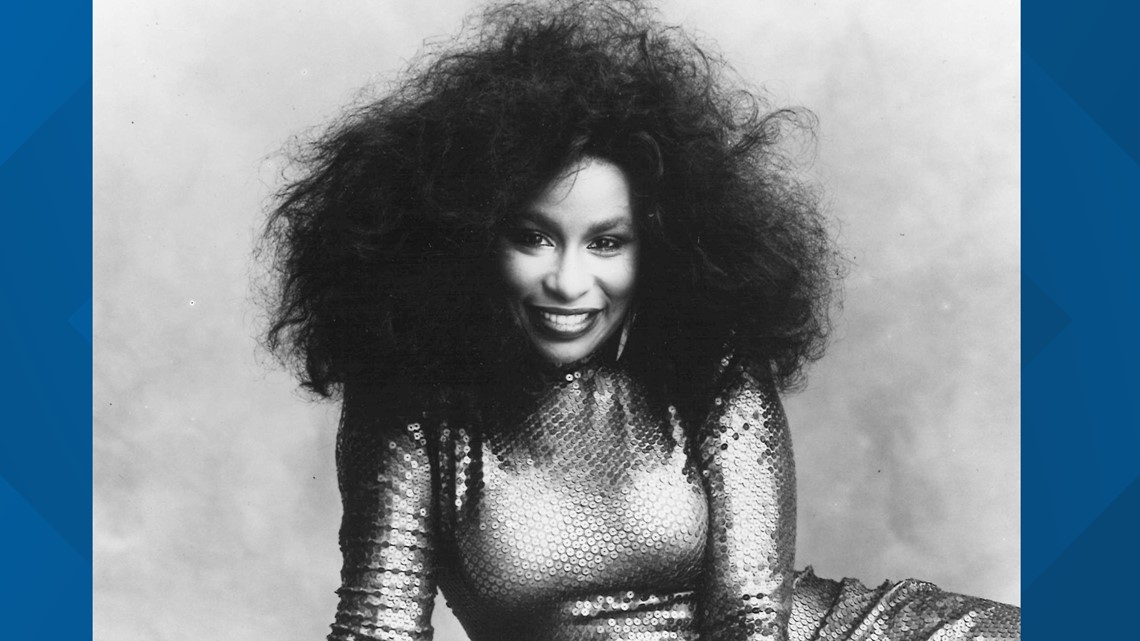 Funk queen, rock goddess, jazz singer, disco diva – Chaka Khan embodies and transcends these. With a voice of seductive fire and sweet smoke, Khan came to prominence with the innovative funk/rock group Rufus in the 1970s. Equally ferocious and feminine, she was Rufus' secret weapon. At a time when audiences for rock and soul were splitting into different camps, Khan's voice and presence represented the racial and social integration at the heart of rock & roll.
With her incredible vocal range and mastery of dynamics, Chaka Khan has recorded long-lasting, powerful music for close to five decades. After Rufus' long run of hits, Khan broke out on her own in 1978 with Ashford & Simpson's "I'm Every Woman," a successful mix of rock and disco. Throughout her career, Khan mastered the rhythms of every era, from funk to rock to hip-hop; she also showcased her jazz roots on albums like Echoes of an Era (1982) and ClassiKhan (2004). Her landmark solo album, 1984's I Feel for You, featured the creative and exciting mix of funk, synth dance rhythms, and hip-hop of the Prince-penned title track and the stunning ballad "Through the Fire." Khan continues to be one of the most prolific and eclectic singers around, covering songbook standards and soul classics to equal acclaim, and earning the 2008 Grammy for best R&B album with Funk This, her tenth Grammy win. Khan's most recent album, Hello Happiness, was released in 2019.
Inspired by pioneering female artists like Aretha Franklin and Joni Mitchell, Chaka Khan remains one of the mightiest and most influential voices in music. It is impossible to imagine today's streetwise but sensual hip-hop-soul divas without Khan's influence paving the way for other formidable women like Mary J. Blige, Erykah Badu, and Janelle Monáe, as well as versatile, powerhouse vocalists like Sam Smith. Khan's work has endured for decades and continues to inspire fellow artists and fans alike.
Bernie Taupin
:
Musical Excellence Award
Bernie Taupin's songwriting partnership with Elton John is one of the most successful in rock & roll history. Their 50-plus-year collaboration began in 1967, when Taupin and John both responded to a music industry advertisement seeking songwriters. In 1970, "Your Song" became their first smash, kicking off a 1970s-era run of fourteen Top Ten hits that included "Rocket Man," "Crocodile Rock," and "Philadelphia Freedom." With his narrative songwriting influenced by the folk music of Woody Guthrie and Lead Belly, the blues of Lightnin' Hopkins, and the country music of Johnny Cash and Marty Robbins, Taupin's introspective lyrics served as a precursor to the singer-songwriter movement of the 1970s. Taupin's rich words create the evocative images to which Elton John composes melodies that have resonated with millions of listeners. The Taupin-John legacy ranks among rock & roll's most notable songwriting duos, including Lennon-McCartney, Goffin-King, Jagger-Richards, Leiber-Stoller, and Ashford-Simpson.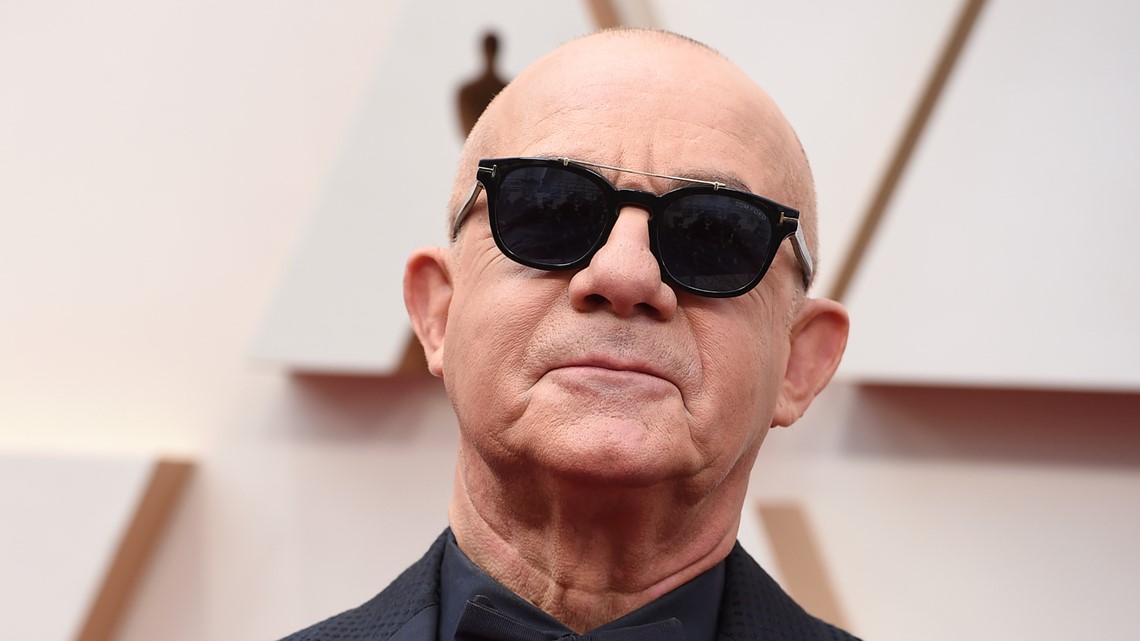 Taupin and John continued to achieve critical and commercial success into the 1980s and 1990s with hits such as "I'm Still Standing," "Nikita," and "Club at the End of the Street." As the world grieved the sudden loss of Princess Diana in late 1997, Taupin's rewritten lyrics for "Candle in the Wind 1997" touched the hearts of millions; the emotional tribute topped the Billboard charts for 14 weeks, becoming the second highest selling single of all time.
In addition to his work with Elton John, Taupin has written songs for other artists, including Alice Cooper and Brian Wilson, and earned Number One hits with songs like Starship's "We Built This City" and Heart's "These Dreams." In 2006, Taupin earned a Golden Globe for "A Love That Will Never Grow Old" from the film Brokeback Mountain. Most recently, he earned an Academy Award for "(I'm Gonna) Love Me Again" from the biopic Rocketman. Taupin was inducted into the Songwriters Hall of Fame in 1992.
Al Kooper
:
Musical Excellence Award
A massive influence on American music, composer, multi-instrumentalist, singer, arranger, and producer Al Kooper has collaborated with the biggest names in rock & roll. Kooper began his career as a teenage session musician with the Royal Teens while also apprenticing as an audio engineer and working with the songwriting team of Bob Brass and Irwin Levine – the latter of which yielded the 1965 Number One hit "This Diamond Ring" by Gary Lewis and the Playboys. That same year, Kooper was invited to watch a Bob Dylan recording session, and within hours, he ended up improvising the signature B2 Hammond organ riff on "Like a Rolling Stone," performing alongside blues guitarist Mike Bloomfield. Kooper's friendships with Dylan and Bloomfield resulted in several performance opportunities, including Dylan's electric set at the 1965 Newport Folk Festival and 1966 album Blonde on Blonde, Super Session with Bloomfield and Stephen Stills (1968), The Live Adventures of Mike Bloomfield and Al Kooper (1969), and hundreds of other records with the Rolling Stones, the Who, John Lee Hooker, the Jimi Hendrix Experience, Alice Cooper, Cream, Tom Petty, and Joe Walsh. Kooper also produced records and albums for three of the four Beatles as solo artists, B.B. King, the Tubes, and the E Street Band's Nils Lofgren; signed the Zombies with Columbia and Richard Thompson with PolyGram Records; and founded his own record label, Sounds of the South, where he discovered Lynyrd Skynyrd and produced their seminal work.
Kooper is perhaps best known for his work with bands the Blues Project and Blood, Sweat & Tears. Kooper joined the Blues Project in 1965, whose fiery performances cemented the 1960s urban blues sound. Kooper's jazz instrumental composition "Flute Thing" from 1966's Projections was later sampled by the Beastie Boys in "Flute Loop" from their 1994 album Ill Communication. Kooper's music has also been sampled by Jay-Z, Pharcyde, and the Alchemist, among many other hip-hop artists. In 1967, Kooper left the Blues Project to form Blood, Sweat & Tears with guitarist Steve Katz. The band achieved commercial success with their self-titled album, which featured songs like "You've Made Me So Very Happy" and "Spinning Wheel." Kooper's role was crucial, crafting the horn-heavy blues-rock sound and contributing keyboards, guitar, and vocals.
Al Kooper played a vital role in bringing some of the most noteworthy roots-based rock music and musicians of the 1960s and 1970s to the world stage. His work as a songwriter, session player, and producer places him among the giants of popular music.
Don Cornelius
:
Ahmet Ertegun Award
As creator, producer, and host of Soul Train, Don Cornelius engineered the "hippest trip in America" for over two decades. He single-handedly created a nationally televised platform for African American music and culture that featured the biggest names in soul, R&B, and hip-hop. Soul Train was a showcase for Black music luminaries such as James Brown, Aretha Franklin, and Stevie Wonder while also serving as a launchpad for future stars including LL Cool J, New Edition, and Mariah Carey. Cornelius believed in the "Black is beautiful" movement of the 1960s and said that he "had a burning desire to see Black people presented on television in a positive light." Soul Train set lasting trends in music, dance, and fashion, and the charismatic Cornelius transformed the show into one of the most formative cultural movements in the world.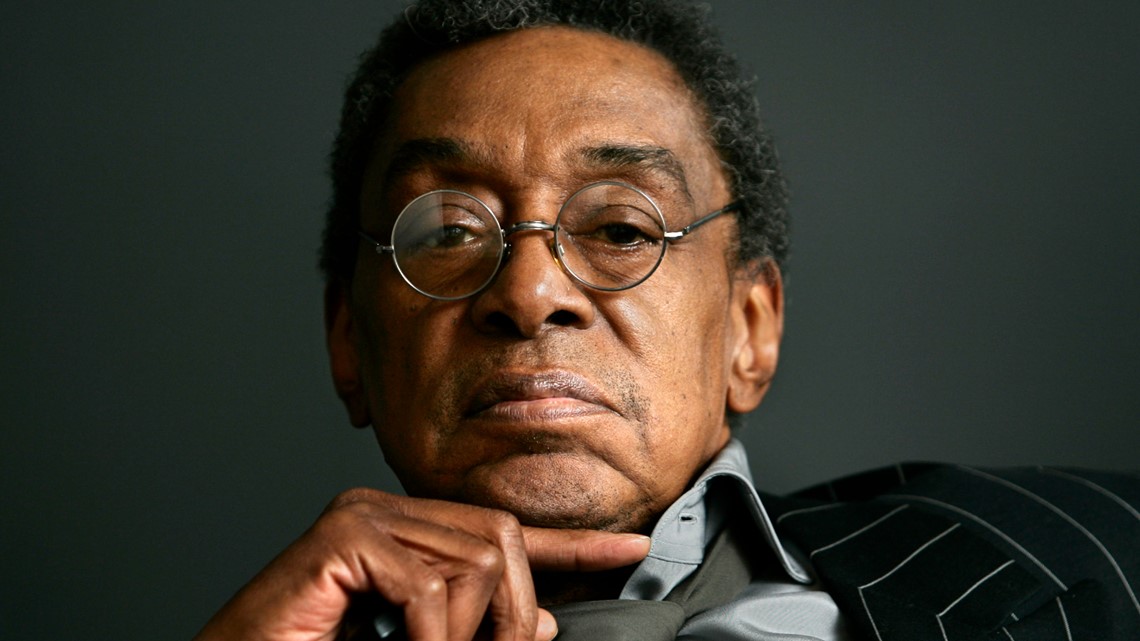 Don Cornelius was one of the first African Americans to serve as creator and executive producer of a television show. Soul Train dates to Cornelius' days as a news reporter in Chicago, where he hosted concerts at local high schools – the series' rapid school-to-school schedule was dubbed the "Soul Train." To streamline his operation, Cornelius shifted his focus to television with a daily afternoon dance show on Chicago's local WCIU-TV. Debuting on August 17, 1970, Soul Train was an immediate hit, and the program quickly expanded to seven other cities and moved its headquarters to Los Angeles. For the viewers, Soul Train was a breath of fresh air – captivating musical performances, unscripted mid-show conversations, product lines specifically marketed to a Black audience, and, of course, the infamous "Soul Train Line" that ended each broadcast. Questlove has asserted the vast impact of the show, calling it "a sibling, a parent, a babysitter, a friend, a textbook, a newscast, a business school, and a church."
Don Cornelius created a vehicle for soul, R&B, dance, and hip-hop to find their way into our living rooms. In the process, he became a visionary entrepreneur who opened the door – and held it open – for many others to follow him through.
Which 2023 nominees didn't make the cut?
:
There's always next year
Here are the 2023 induction nominees who were not ultimately selected for induction this year...
Iron Maiden
Joy Division / New Order (first-time nominee)
Cyndi Lauper (first-time nominee)
Soundgarden
A Tribe Called Quest
The White Stripes (first-time nominee, first year eligible)
Warren Zevon (first-time nominee)
Want to be among the first to know the most important local and national news? You can download the free WKYC app and get the latest updates right on your phone: Android, Apple.