Rock and Roll Hall of Fame reveals 13 inductees in class of 2021: Tina Turner, Foo Fighters, JAY-Z make the cut
There are 13 new inductees being cemented in music history this year.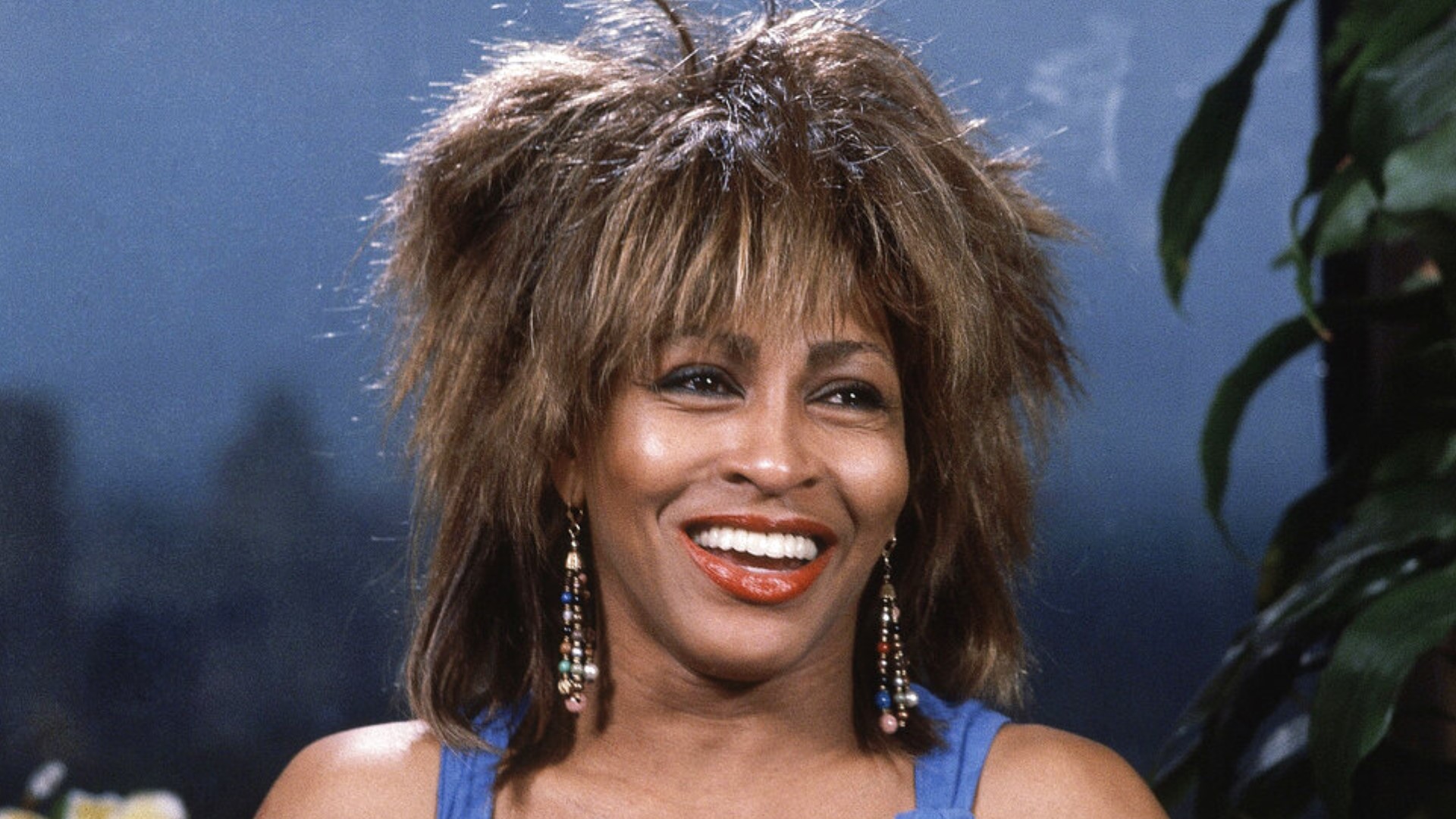 Rock 'n' roll is welcoming new royalty, featuring "the most diverse list of inductees" within the class of 2021. The 13 inductees joining the Rock and Roll Hall of Fame in Cleveland this year were announced Wednesday morning -- and the inductees are…
PERFORMER CATEGORY
Foo Fighters
The Go-Go's
JAY-Z
Carole King
Todd Rundgren
Tina Turner
*This category honors bands and solo artists who have created music in their careers with originality, impact and influence that has changed the course of rock 'n' roll.
This class also features several two-time inductees, including Dave Grohl (Foo Fighters, previously inducted with Nirvana in 2014), Carole King (previously inducted with Gerry Goffin in 1990) and Tina Turner (previously inducted with Ike and Tina Turner in 1991).
NOTE: Scroll down to explore in-depth bios on each of the 2021 inductees.
AHMET ERTEGUN AWARD
*This category honors non-performing industry officials who have made a major influence on the creative development and growth of rock 'n' roll and music that has impacted youth culture.
MUSICAL EXCELLENCE AWARD
LL Cool J
Billy Preston
Randy Rhoads
*This category honors artists, musicians, songwriters and producers whose originality and influence creating music have made a dramatic impact on the industry.
EARLY INFLUENCE AWARD
Kraftwerk
Gil Scott-Heron
Charley Patton
*This category honors a performing artist or group whose music and performance style have directly influenced and helped inspire and evolve rock 'n' roll and music that has impacted youth culture.
"This diverse class of talented inductees reflects the Hall's ongoing commitment to honor artists whose music created the sound of youth culture," said John Sykes, Chairman of the Rock and Roll Hall of Fame Foundation. "It will make for an unforgettable live celebration of music in October at this year's induction ceremony in Cleveland."
The Rock Hall will debut the 2021 inductee exhibit in honor of this year's class on July 1.
WHICH 2021 NOMINEES WEREN'T PICKED FOR INDUCTION?
The contenders who didn't make the cut this year include:
Mary J. Blige
Kate Bush
DEVO
Iron Maiden
Chaka Khan
Fela Kuti
New York Dolls
Rage Against The Machine
Dionne Warwick
Two of the performers not inducted this year were within the top five on the 2021 Rock Hall fan vote, which brought in more than 4.8 million total ballots:
#2: Fela Kuti (not inducted)
#4: Iron Maiden (not inducted)
WHEN IS THE INDUCTION & HOW CAN I WATCH?
The induction will also be simulcast on SiriusXM's Rock and Roll Hall of Fame Radio channel 310. The ceremony itself will also air on HBO and available to stream on HBO Max at a later date.
Editor's note: Video in the player above was originally published on March 2, 2021.
So... Crank up the music and explore the chapters below to learn more about each of this year's Rock Hall inductees! Rock on!
FOO FIGHTERS
:
Performer category
Year first eligible: 2021
Previous nominations: First-time nominee
Members included: Dave Grohl, Taylor Hawkins, Rami Jaffee, Nate Mendel, Chris Shiflett, Pat Smear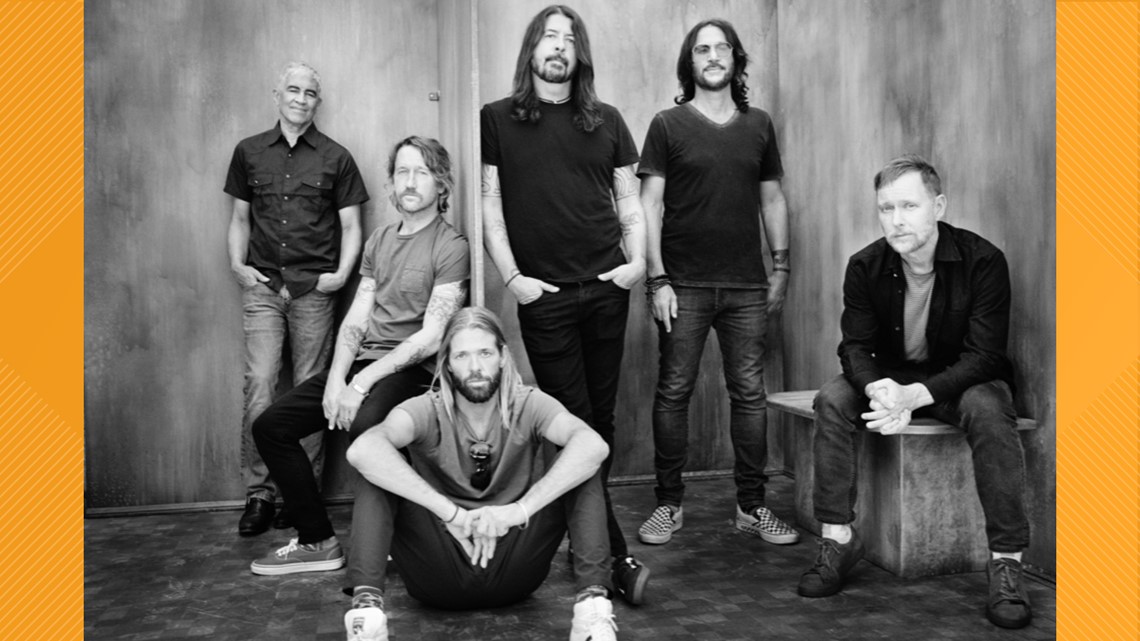 Foo Fighters carry the torch of rock authenticity with infectious hooks, in-your-face guitar riffs, monster drums, and boundless energy. When Nirvana disbanded in 1994, Dave Grohl had years of original songs ready to go and recorded the self-titled Foo Fighters debut album in one week. Few artists in rock history have recorded every track on an album, from drums all the way up to vocals (save for one guitar track), and few drummers have stepped down from the throne into the role of singer-songwriter-bandleader.
Foo Fighters churn pop, prog, metal, punk, and hard rock into a polished – but still raw – version of modern rock. Some consider Foo Fighters a "guitar" band, because over time, they have expanded into a thick wall of guitar sounds, with Grohl playing straightforward chords, Pat Smear adding large atmospheric sounds, and Chris Shiflett crafting melodies that complement the vocals. Others consider them a "drums" band – after all, they do have Dave Grohl and Taylor Hawkins, two hard-hitting monster drummers with a keen sense of musicality and ability to construct the perfect drumbeat for each song's needs.
Foo Fighters continually reshape their production techniques. They recorded There Is Nothing Left to Lose (1999) as a trio in the basement of Grohl's Virginia home with no record company to oversee the process or inhibit the flow of creativity. 2005's In Your Honor became a double album – one filled with the classic, heavy Foo Fighters sound, and one that showed the band's softer, acoustic, introspective side. They recorded Wasting Light (2011) on analog tape to recapture the feel and sound of tiny imperfections and to track everything "live" – without the slickness of computer-based production. Through these studio innovations, they updated the classic rock values of authenticity and rawness for modern ears.
Foo Fighters have become the go-to rock band of the 21st century, performing two soldout, back-to-back nights at London's Wembley Stadium, multiple Grammy award ceremonies, David Letterman's final Late Show episode, and President Joe Biden's 2021 inauguration celebration.
THE GO-GO'S
:
Performer category
Year first eligible: 2006
Previous nominations: First-time nominee
Members included: Charlotte Caffey, Belinda Carlisle, Gina Schock, Kathy Valentine, Jane Wiedlin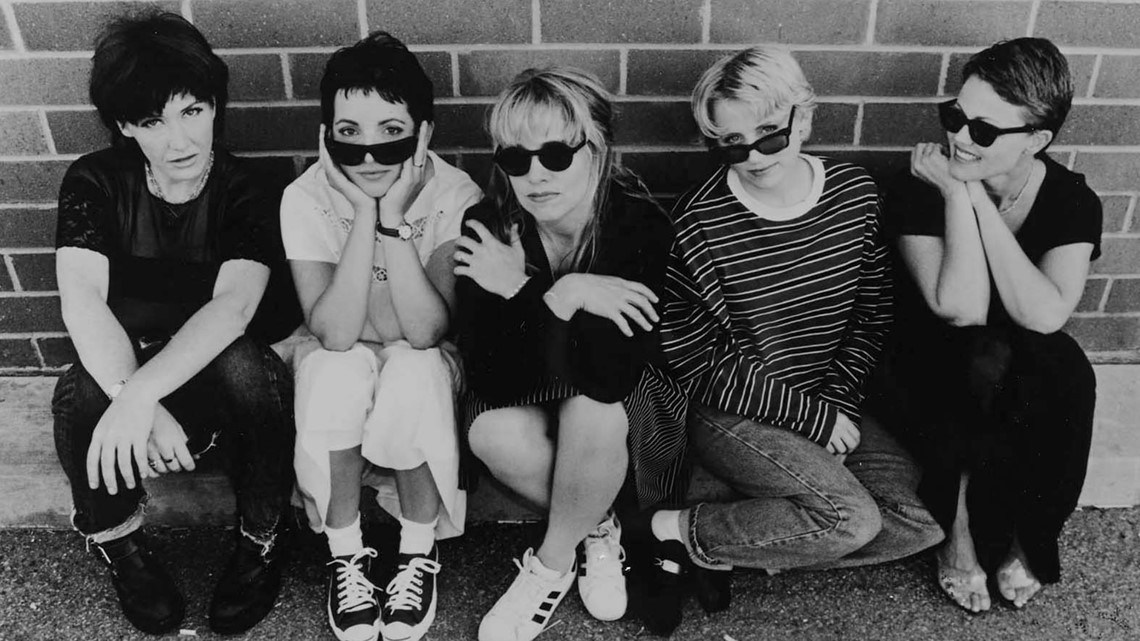 As the most successful all-woman rock band of all time, the Go-Go's catchy, well-crafted songs formed a bridge between the brash urgency of L.A. punk and the dark melodies of new wave pop.
Formed out of the diverse and egalitarian punk scene in Los Angeles in 1978 with Belinda Carlisle on lead vocals and Jane Wiedlin on rhythm guitar and vocals, the core lineup of the band solidified over the next few years with the additions of lead guitarist and keyboardist Charlotte Caffey, drummer Gina Schock, and bassist Kathy Valentine. Known for their raw and energetic live shows, the Go-Go's circumvented record label sexism and signed with IRS Records in 1981. Their debut album Beauty and the Beat was released the following year and became the first (and, to date, only) album by an all-woman band that played its own instruments and wrote its own songs to top the Billboard 200 albums chart.
Despite a shift towards a more melodic new wave sound, the band's D.I.Y. punk roots remain evident in hits like "We Got the Beat" and "Our Lips Are Sealed." The Go-Go's second and third studio albums, Vacation (1982) and Talk Show (1984), furthered the band's success with the singles "Vacation" and "Head over Heels." Though in heavy rotation on MTV, their songs (primarily composed by Caffey and Wiedlin) had weighty lyrics belied by their sunny melodies and a timelessness that set the band apart from many of their 1980s counterparts.
Personality conflicts and personal demons led to the band's breakup in 1985, but the Go-Go's have reunited periodically to record and tour. In recent years, the band has been celebrated with the Broadway jukebox musical Head Over Heels and chronicled in the Showtime documentary The Go-Go's (2020). For the documentary's soundtrack, the band reconvened virtually to record their first new song in 19 years, "Club Zero." The Go-Go's influence is seen in countless artists, including Bikini Kill, Green Day, and Nirvana.
JAY-Z
:
Performer category
Year first eligible: 2021
Previous nominations: First-time nominee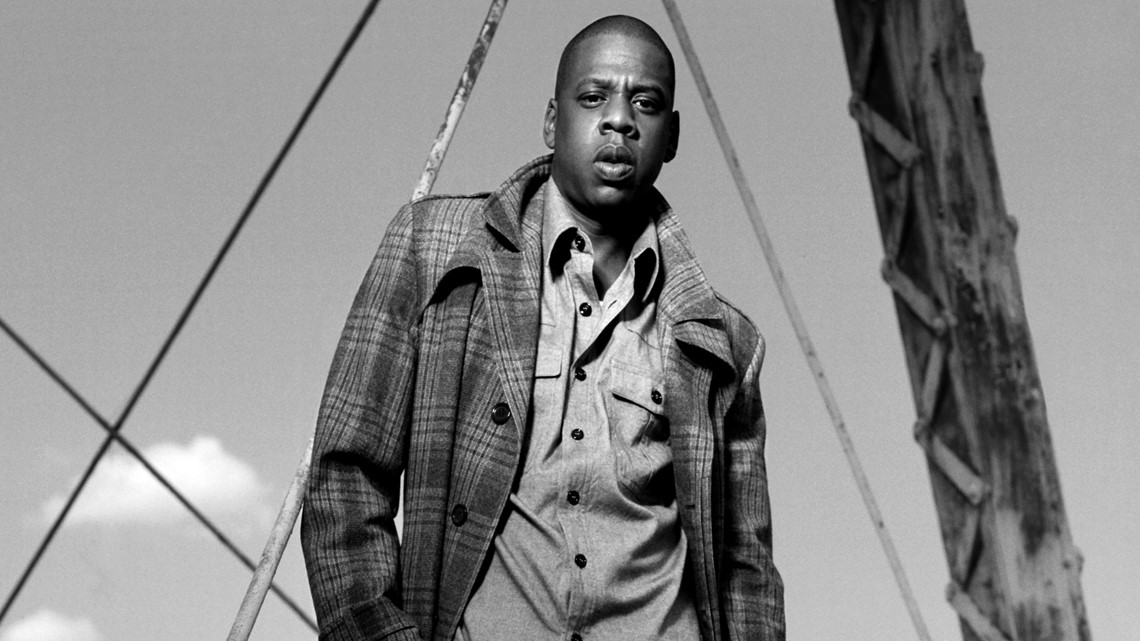 JAY-Z is considered by many to be the greatest rapper alive. His accolades include 14 number one albums (most ever by a solo artist), 22 Grammys (most in hiphop history), and first rapper inducted into the Songwriters Hall of Fame (2017).
Born Shawn Carter in Brooklyn, JAY-Z's autobiographical approach to songwriting – a balance of braggadocious confidence and comfortable vulnerability – propelled his popularity. His earliest recordings date back to 1986, but it was his groundbreaking debut album Reasonable Doubt (1996) that turned heads when it was released on his independent label Roc-A-Fella Records. 2001's The Blueprint earned the coveted Five-Mic review from The Source, as well as his first Top 10 single "Izzo (H.O.V.A.)." JAY-Z announced a short-lived retirement following the release of The Black Album (2003), which included the Rick Rubin-produced "99 Problems." In 2004, he became president of Def Jam Records, where he signed Rihanna, Kanye West, and J. Cole. JAY-Z's next few years included a mash-up album with Linkin Park, the Grammy-winning ode to New York City "Empire State of Mind," and a chart-topping album with Kanye West. He proved that hip-hop could pack stadiums when his Magna Carta tour sold out in minutes. In 2018, he released a joint album with his wife and fellow megastar Beyoncé, Everything Is Love.
As JAY-Z puts it, "I'm not a businessman, I'm a business, man." His profound impact extends well beyond music, including fashion, sports ownership, and music streaming, and in 2019, he became hip-hop's first billionaire. He's hosted political fundraisers, performed at presidential inaugurations, and has been an outspoken advocate for civil rights. His 2017 song "The Story of O.J." shined a spotlight on systemic racism and was nominated for three Grammys, including Record of the Year. Throughout it all, JAY-Z has maintained authenticity with hip-hop purists while still achieving incomparable commercial success. Many have tried, but no one has come close to knocking him off his throne.
CAROLE KING
:
Performer category
Year first eligible: 1986
Previous nominations: 1989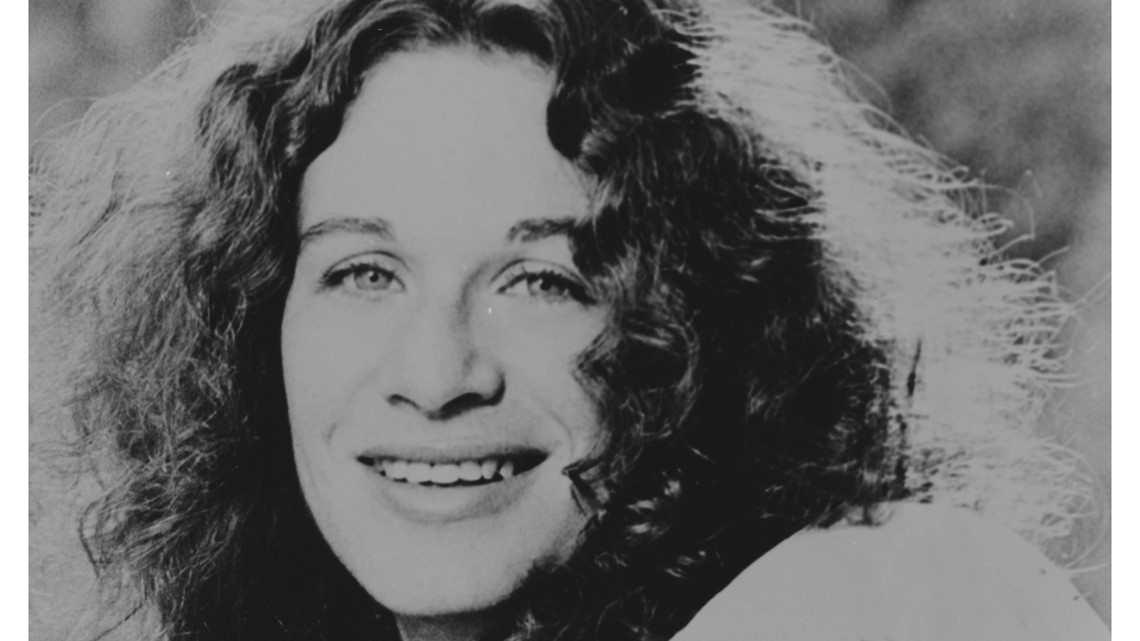 After writing the soundtrack of the 1960s, Carole King wove a tapestry of emotion and introspection as a singer-songwriter in the 1970s. Her solo work was a clarion call to generations of female artists and millions of fans – giving them confidence and voice. King has too many accolades to list – six Grammys, a 2013 Library of Congress Gershwin Prize, a 2015 Kennedy Center Honor, and beyond. She is already a onetime Inductee with former husband and songwriting partner Gerry Goffin, with whom she cowrote numerous iconic songs. Many, like the Shirelles' "Will You Love Me Tomorrow" – for the first time ever in the music industry – spoke to, and for, young women.
King's time as a Brill Building-style pop songwriter would be enough to make her a legend, but she was just getting started. With the launch of her solo career, she emerged as a strong, pensive singer-songwriter and Laurel Canyon star. Her sophomore release Tapestry (1971) swept the Grammys. On the Tapestry version of "Will You Love Me Tomorrow," the danceable rhythms and full production of the girl group sound is replaced by aching piano chords, subdued tempo, and sparse instrumentation. Above this texture, her voice – honest and coarse, simple and beautiful – calls out from the place of a grown woman. The personal style of King's performance on that track, on new songs such as "Beautiful," and on subsequent albums like Fantasy (1973) and City Streets (1989), has connected with listeners – particularly women – because it came from a place of unabashed vulnerability.
Carole King's life is a testament to perseverance and creativity, so much so that Beautiful: The Carole King Musical ran for five years on Broadway, scoring its own Grammy and two Tony awards. Everyone from the Beatles to Lady Gaga have covered her songs, and she defined what a singer-songwriter is for all who followed. King spent her career taking the concerns of women and girls seriously. By singing about her personal desires, heartaches, triumphs, and failures, Carole King gave women a voice and the confidence to change their own lives – and to collectively change our entire world.
TODD RUNDGREN
:
Performer category
Year first eligible: 1996
Previous nominations: 2019, 2020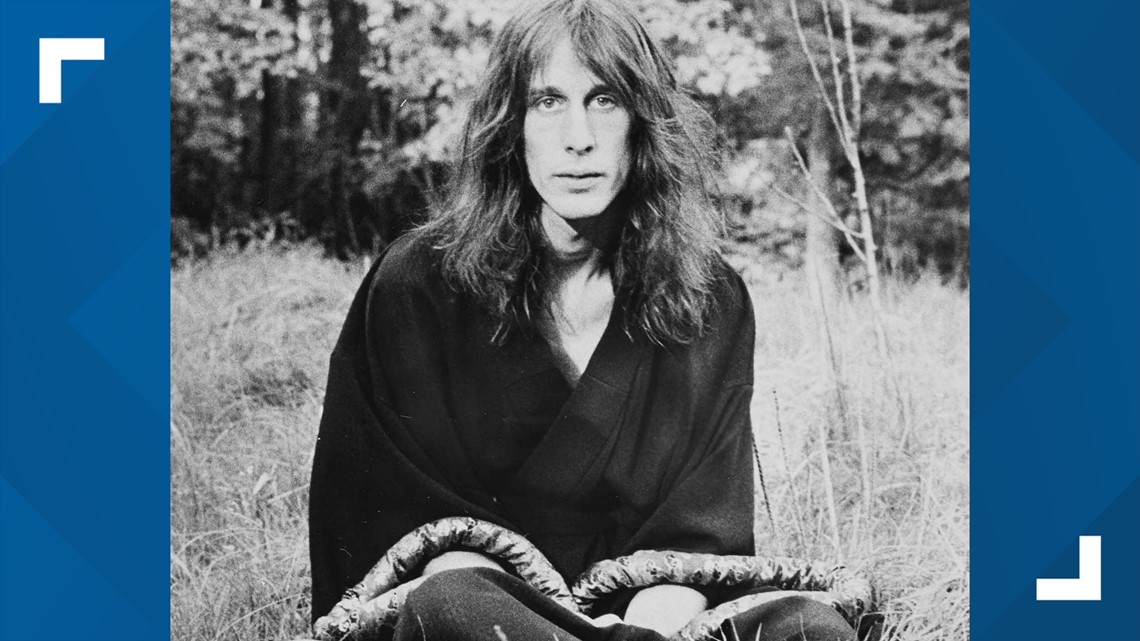 A wizard, a true star – Todd Rundgren can do it all. He's a singer, songwriter, multiinstrumentalist, in-demand producer, engineer, audiophile, technophile – all to critical acclaim. Rundgren's influence can be felt in many pockets of rock and roll: power pop ("Couldn't I Just Tell You"), lo-fi (A Wizard, a True Star), music video production ("Time Heals"), overdubbing (A Cappella), and experimental music (No World Order). Where most artists strive to build one audience, Rundgren has built several devoted fanbases around the world.
A Philadelphia native, Rundgren was influenced by the sound of soul, British rock, vocal harmony, and 1960s singer-songwriters. In 1967, he formed power pop group Nazz and honed his chops as a songwriter, but his curiosity led to more. He joined Albert Grossman's Bearsville Records as a producer and engineer, a decision that quickly paid off. Rundgren earned his first top 20 hit with "We Gotta Get You a Woman" as part of his debut solo effort Runt (1970). His ambitious 1972 double album Something/Anything? thrust him in the spotlight with iconic hits like "I Saw the Light" and "Hello It's Me." Always prolific, in the 1970s and 1980s he released 12 solo albums, nine albums with his progressive rock outfit Utopia, and produced groundbreaking albums for the Patti Smith Group (Wave), Meat Loaf (Bat Out of Hell), Grand Funk Railroad (We're an American Band), and the New York Dolls (New York Dolls). At each turn, his sound evolved: "I never felt pressure that I had to come back and top what I might've done before."
We can hear Todd Rundgren's influence in everyone from Prince and Hall & Oates to Björk and Daft Punk. In 2017, Rundgren released White Knight, which includes collaborations with Trent Reznor and Robyn – further demonstrating the wide-reaching impact of one of rock and roll's truest renaissance men.
TINA TURNER
:
Performer category
Year first eligible: 2000
Previous nominations: 1987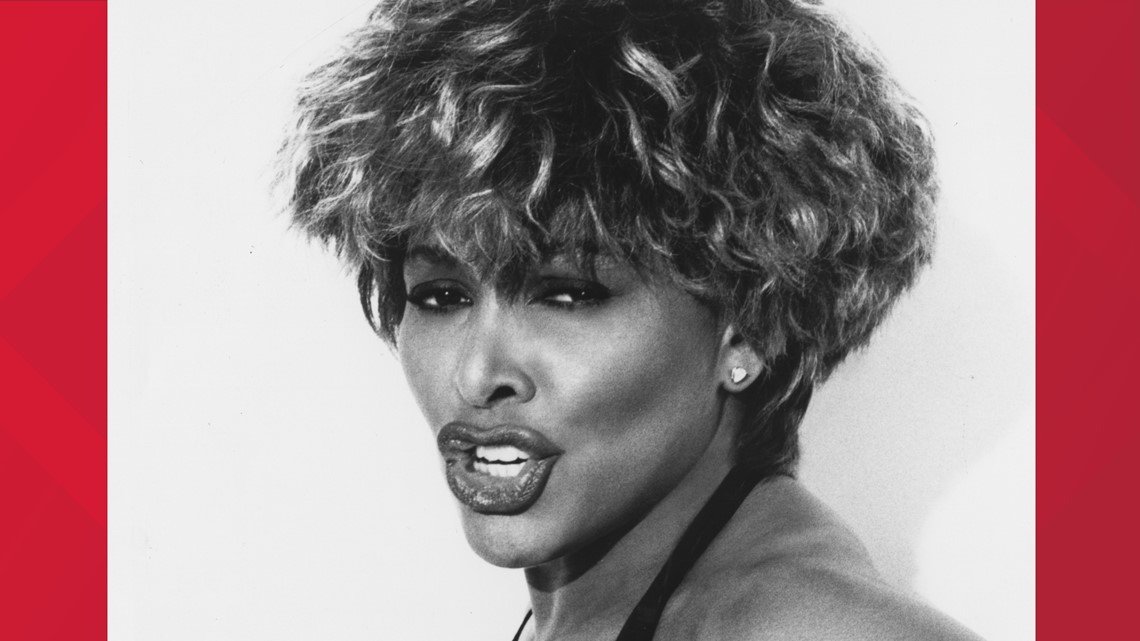 Tina Turner is often called the "queen of rock and roll," a title she earned not just once but twice. The first time, she rose to fame in the 1960s as part of the duo Ike & Tina Turner, belting out soulful rock songs in a non-stop stage show where she danced the audience into a frenzy. But all of that is backstory to the most successful rebirth in the history of rock.
Turner's early solo work positioned her as a soulful interpreter of country, rock, blues, and disco, but she finally found her voice with 1984's five-time Platinum album Private Dancer, which included seven hit singles. On the haunting title track, Turner croons deep into the microphone, drawing out the words to pull the listener into her story, eventually belting out the final chorus in a dance of emotions. The swinging rhythms of "What's Love Got to Do with It" won her three Grammy Awards and became a staple on MTV. Her carefully crafted look – leather skirt, jean jacket, and teased hair – connected her more directly to modern rock and the new generation that was watching.
Turner worked hard to reimagine the role of a Black woman in rock and roll – one not relegated to the edges. A string of duets with male artists, including David Bowie and Mick Jagger, positioned her as equal, and often above, her male counterparts. Turner continued to land hits with "Typical Male," "The Best," and "I Don't Wanna Fight," and her 1986 autobiography I, Tina – and subsequent biopic – told the story of her career, her past experience with abuse, and her dreams of rock stardom.
Turner continued performing, setting world records for concert attendance and, in 2009, celebrated 50 years in music. Despite retirement, her music and stage performances continue to resonate with countless artists, from Whitney Houston and Beyoncé, to Mariah Carey and Annie Lennox – setting the stage for strong female performers. Turner embodies the strength that comes from emotional recovery. Her music and life empower her fans, giving them the courage and spirit to reclaim their own story in their own words. Tina Turner is "simply the best."
LL COOL J
:
Musical Excellence Award
Year first eligible: 2010
Previous nominations: 2010, 2011, 2014, 2018, 2019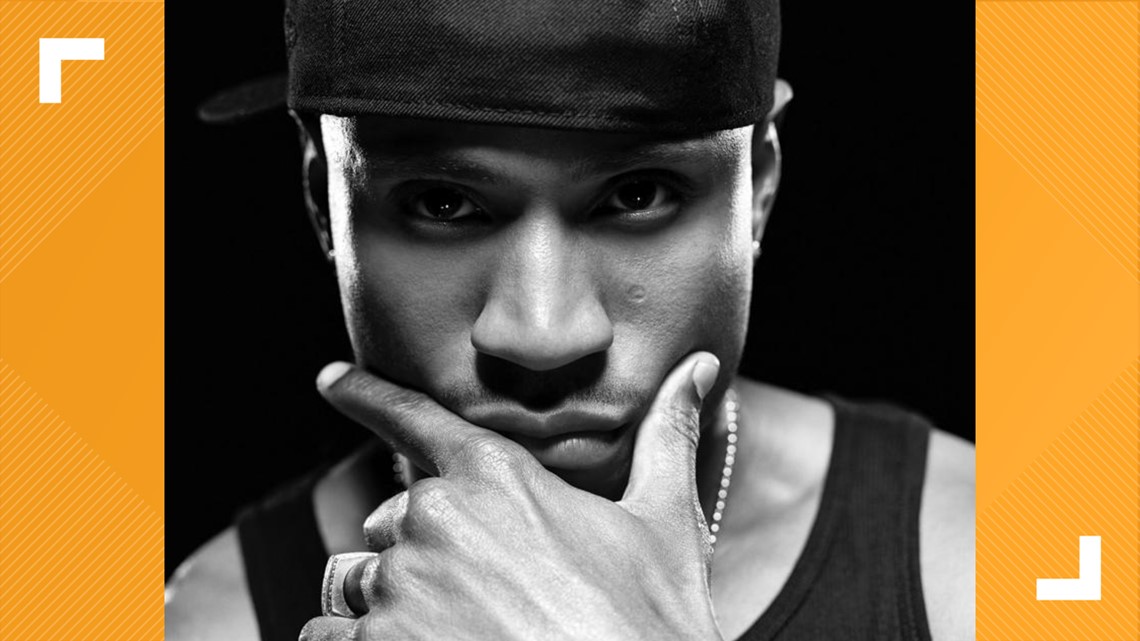 LL Cool J has been called the Little Richard of hip-hop: combining youthful exuberance, massive charisma, and incredible musical talent, they launched their respective genres of rock and roll to fans around the world. LL was still a teenager when he became the face of Def Jam records – his 1985 Radio was the label's first album. He ushered in hip-hop's second wave with hardhitting singles like "I Need a Beat," "I Can't Live Without My Radio," and "Rock the Bells." LL's work with Def Jam paved the way for future label mates Public Enemy, the Beastie Boys, and Slick Rick.
Through the 1980s LL blazed a trail from Queens to the nation, becoming one the best-selling hip-hop artists of the decade. In 1987, he became the first rapper to top the R&B charts with "I Need Love." His 1991 Grammy-winning anthem "Mama Said Knock You Out" was a KO heard around the world, while singles "Going Back to Cali," "Around the Way Girl," "Hey Lover," and "Doin' It" became huge radio hits.
LL's voice is powerful, his flow intimidating, and his swagger mesmerizing. Michael Jackson, inspired by LL's "I'm Bad," recorded "Bad" after meeting him in person. LL is equally comfortable with hardcore battle raps (Eminem calls him one of his biggest influences) as he is with sexy love songs (hence the name Ladies Love Cool James). If you didn't love LL, you wanted to be LL.
LL Cool J epitomizes the entrepreneurial musician. He leveraged his music career into successful ventures in movies, television, fashion, and fitness. The empires run by Beyoncé, JAY-Z, 50 Cent, and Diddy owe him a debt of gratitude. He didn't open the door – he smashed it wide open, creating opportunities for anyone who picked up a mic.
KRAFTWERK
:
Early Influence Award
Members included: Karl Bartos, Wolfgang Flür, Ralf Hütter, Florian Schneider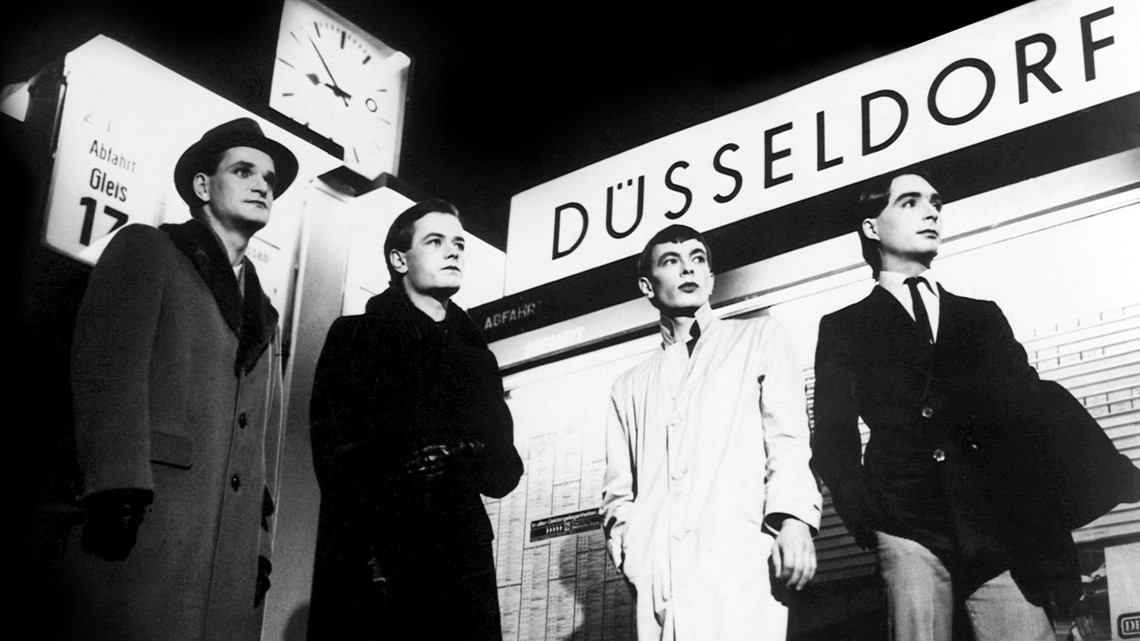 Kraftwerk are the foundation upon which all synthesizer-based rock and electronic dance music is built. Founded in Düsseldorf in 1970 by the band's two core members, Ralf Hütter and Florian Schneider, the group was part of a new wave of musicians in Germany collectively referred to as "Kosmische Musik" (cosmic music), exploring the intersection of rock & roll and the avant-garde. Their first three albums capture the sound of an experimental proto-punk jam band riffing on Hawkwind and the Velvet Underground, but their fourth album Autobahn (1974) – created with producer Konrad "Conny" Plank – established the beginning of something new. The 22-minute title track combined the influences of the Beach Boys and Karlheinz Stockhausen into an electronic musical odyssey. It also represented a miraculous use of technology through the amalgamation of Moog synthesizers, multitrack recording, and traditional instrumentation. Kraftwerk's 1977 album Trans-Europe Express completed their transformation into a synthesized quartet, featuring some of the funkiest grooves and vocoder melodies ever put on wax. New York City's burgeoning hip-hop community quickly latched on to the album, and DJ Afrika Bambaataa based his track "Planet Rock" (1982) on Kraftwerk's beats.
The following years secured Kraftwerk's place as both musical innovators and master songwriters. The albums The Man-Machine (1978), Computer World (1981) and Electric Café (1986) established the blueprint for modern electronic music – without them it simply would not exist. Kraftwerk have been sampled widely, from New Order's use of "Uranium" in their masterpiece "Blue Monday," to artists as varied as Jay-Z, Sunshine, and Coldplay. The band's influence can be heard in the synth-pop of Depeche Mode, the electronic-rock integration of U2, the production techniques of Kanye West, and in countless EDM and dubstep artists. Kraftwerk are entirely unique – they have produced Number One chart success with their song "The Model" and were invited to perform at MOMA and the Tate Modern for their contributions to avant-garde art. Kraftwerk have been, and will always be, "Music Non-Stop."
CHARLEY PATTON
:
Early Influence Award
Before Jimi Hendrix mastered the guitar, before Chuck Berry pioneered rock & roll, and even before Robert Johnson had strummed a single chord – Charley Patton did it all. Without the Father of the Delta Blues, American popular music as we know it would not exist.
Charley Patton picked up his first guitar at age 7, shortly after moving to Dockery Plantation in Mississippi. As an elder statesman of the blues, he mentored a who's who of Delta musicians including Son House, Robert Johnson, and Howlin' Wolf. Patton recorded his first session for Paramount Records in 1929, cutting seminal songs like "Pony Blues," which the Library of Congress later canonized in the National Recording Registry.
Patton crafted such full textures in his music that his recordings can sound as though three guitarists are performing together – but it was all Patton. The virtuosity of his inimitable guitar technique offered a way to convey on record the energy of his live performances. Patton played his guitar between his legs, shouted to reach the back of crowded juke joints, and harshly beat rhythms on his guitar with songs that sometimes stretched to half an hour.
Patton's story paints a fuller picture of the myriad influences of Delta performers. His songs capture the pain of field hollers ("Oh Death"), the joy of vaudeville ("A Spoonful Blues"), the humor of ragtime ("Shake It and Break It"), and the righteousness of gospel ("I Shall Not Be Moved"). As a symbol of success and professionalism in his community, Patton's story debunks the often-told myth of the downtrodden-but-mystically-gifted bluesman.
The world will never know how the blues sounded before musicians like Patton, Ma Rainey, and Blind Lemon Jefferson started recording the music in the 1920s. These artists form the nexus between history and mystery. Patton planted the Delta blues seed that sprouted the endless branches of rock & roll from Chicago blues to the British Invasion, from heavy metal to hip-hop. When music fans search for the true origins of rock & roll and its roots, Charley Patton is about as close as it gets.
BILLY PRESTON
:
Musical Excellence Award
Session musician. Singer. Songwriter. Touring musician. The Fifth Beatle. Billy Preston blazed a path through the history of rock & roll with the smoking sounds of his B3 organ, the funky rhythms of his clavinet, and the exciting tones of his gospel-inspired vocals and piano. A child prodigy, Billy played organ with Mahalia Jackson, and in 1957 at the age of 10, he appeared on the Nat King Cole Show, performing a duet with Cole – trading vocal parts and organ licks – Preston's natural talent shining through.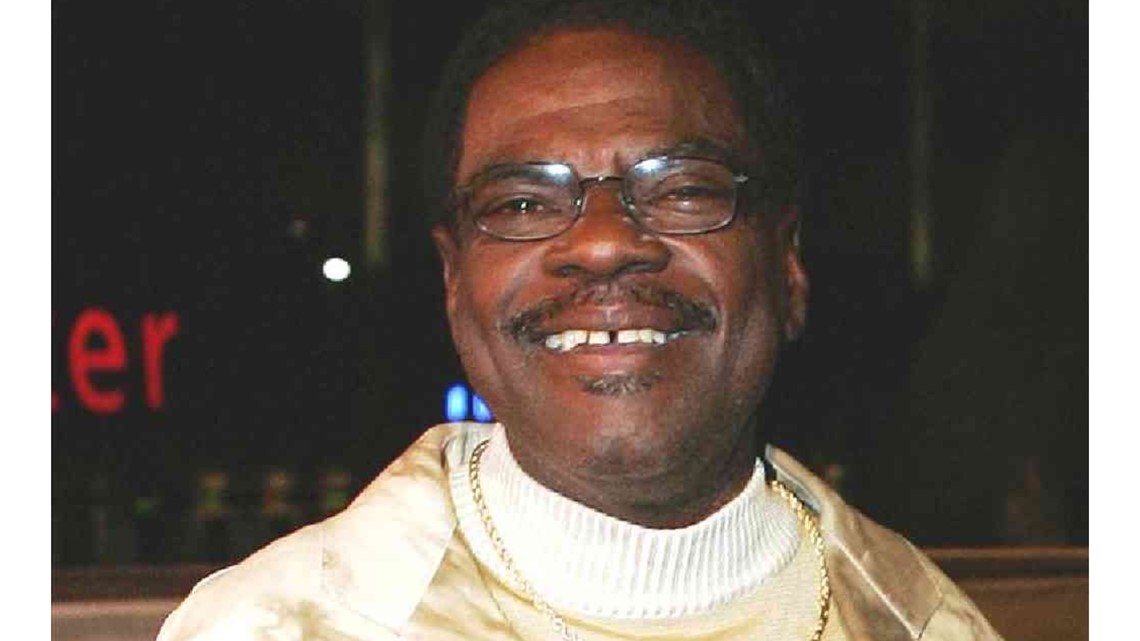 In 1962, Preston joined Little Richard's touring band, and a year later he performed on Sam Cooke's Night Beat album. Cooke signed him to his SAR Records label and released the album 16 Yr. Old Soul, which contained the organ powerhouse instrumental "Greazee." During the late 1960s, his work with George Harrison and the Beatles elevated Preston to a new level of international recognition. The single "Get Back" b/w "Don't Let Me Down" was credited to "the Beatles with Billy Preston" – an unprecedented honor. He played on the final two Beatles albums, Let It Be and Abbey Road, and joined the band during their final rooftop performance.
Throughout his solo career, Preston wrote and recorded songs that mixed his gospel and soul roots with rock and funk power. "That's the Way God Planned It" became an international hit and featured the backing band of Eric Clapton, Keith Richards, Ginger Baker, and George Harrison. Preston's performance of the song stole the show at the "Concert for Bangladesh" in 1971. Throughout the 1970s, he released innovative instrumentals, playing the clavinet through a wah-wah pedal on "Outa-Space" and creating futuristic synthesizer parts on "Space Race." His soulful voice was featured on the chart-topping hits "Will It Go Round in Circles" and "Nothing From Nothing." Preston was always in high demand, performing with Ray Charles, the Everly Brothers, the Rolling Stones, Sly and the Family Stone, Elton John, Joni Mitchell, Red Hot Chili Peppers, and countless others. Billy Preston is an essential part of the fabric of rock & roll, the magic ingredient that could take a song from "good" to "legendary." Even Little Richard was in awe of Preston's ability, proclaiming, "There is nobody in this world who could play the piano like Billy Preston."
RANDY RHOADS
:
Musical Excellence Award
Widely acknowledged as one of the most important and influential guitarists of all time, Randy Rhoads was a dramatic game changer for heavy metal and for generations of guitar players. As a student of classical guitar, Rhoads embodied musical excellence, with remarkable musicianship and a deep commitment to his instrument virtually unparalleled in rock. Incorporating classical elements into his unique signature style, he pioneered a high-speed, technical style of guitar soloing and popularized techniques like two-handed tapping, whammy bar dive bombs, and complex scale patterns that came to define metal in the 1980s and beyond.
After recording two albums with Quiet Riot (the band he cofounded in 1973), Rhoads joined ex-Black Sabbath vocalist Ozzy Osbourne's new solo band in 1979. In many ways due to Rhoads' stunning guitar work, Osbourne's first solo release, Blizzard of Ozz (1980), is recognized as one of heavy metal's greatest albums, and its biggest single, "Crazy Train," features one of the most recognizable guitar riffs ever played. Both Blizzard of Ozz and its superb followup, Diary of a Madman (1981) – showcasing Rhoads' astounding talents – are loaded with songs that became instant metal classics.
Just as he was beginning to receive major accolades as a distinguished musician (including 1982's "Best New Guitarist" honor from Guitar Player magazine), 25-year-old Rhoads was tragically killed in a plane crash on March 19, 1982. When the Osbourne/Rhoads live album, Tribute (1987), was later released, it confirmed the astonishing skill and limitless potential of the young guitarist, ensuring that his status in the music world would reach mythic proportions and that rock music and guitar playing were changed forever.
GIL SCOTT-HERON
:
Early Influence Award
Poet, novelist, scholar and musician Gil Scott-Heron was many things during his prolific career but above all, in the words of music critic Nelson George, "he was a teller of uncomfortable truths." Scott-Heron's career path was unconventional, mirroring his nonconformist approach to music. His debut album, the spoken-word classic Small Talk at 125th and Lenox (1970), celebrated Scott-Heron's varied influences: from John Coltrane to Langston Hughes, Otis Redding to Malcolm X, Billie Holiday to the Last Poets. Scott-Heron channeled these influences with his fusion of jazz, blues, soul, and funk, challenging the status quo with biting satire, unapologetic social commentary, and confrontational poetry.
"The Revolution Will Not Be Televised," Gil Scott-Heron's debut 1970 single, cautioned listeners to question the power of mass media. The track's spoken-word storytelling backed with a sparse percussive arrangement drew on jazz, blues, and the poets of the Harlem Renaissance. It has been cited as a foundational influence on contemporary hip-hop culture and remains a call to action for the Black Lives Matter movement. Scott-Heron spent a prolific 1970s releasing one album per year while touring relentlessly. His songs addressed political hypocrisy ("H2Ogate Blues"), addiction ("The Bottle"), Reaganomics ("B-Movie"), and wrongful imprisonment ("Angola, Louisiana"). In 1975, Scott-Heron became the first artist signed to Clive Davis' newly formed Arista Records. Within the next few years, he would perform at the "No Nukes" benefit concert (1979) and appear on the anti-apartheid album, Sun City (1985). In the early 1980s, he played a key role in making Dr. Martin Luther King, Jr.'s birthday a national holiday.
The critically acclaimed I'm New Here (2010) was Scott-Heron's first album in 16 years, and a remix version of the album earned rave reviews and was released shortly before his death in 2011. While Scott-Heron rejected the label of "first rapper ever" (he preferred the term "bluesologist"), there's no denying his role as a key progenitor of hip-hop and neo-soul. Today, his legacy lives on in artists who employ confrontational storytelling (Public Enemy, Rage Against the Machine) and celebrate non-conformity (Patti Smith, MF Doom) and also by the many artists who have sampled his music, including Kanye West, Drake, and Rihanna.
CLARENCE AVANT
:
Ahmet Ertegun Award
Clarence Avant, the Godfather of Black Music, is cool, savvy, confident, and fearless – someone who makes the impossible possible. He's served a variety of roles during his illustrious career, including manager, label owner, concert organizer, event producer, political fundraiser, and mentor. Avant is the quintessential impresario, with an uncanny ability to connect people, open doors, and provide opportunities to countless musicians, actors, and politicians. Bill Withers summed up his impact by declaring, "He puts people together."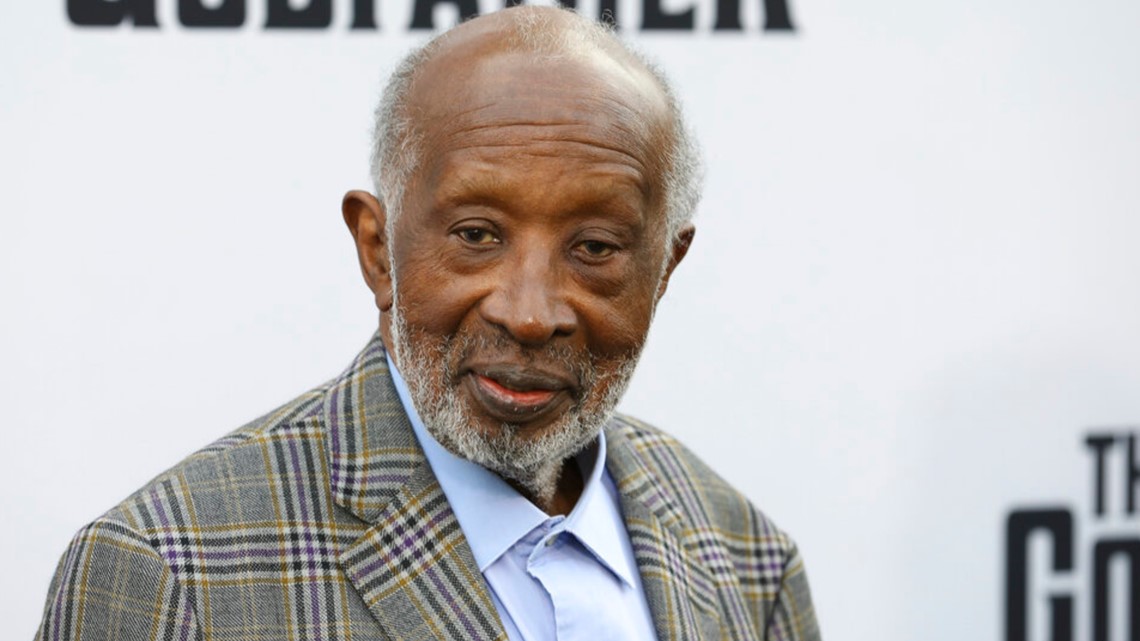 Avant's career began in the 1950s when he served as the manager for Little Willie John and jazz organist Jimmy Smith. In late 1969, he launched Sussex Records, a label that soon achieved a Top Ten hit with Dennis Coffey's "Scorpio." The most notable artist on Sussex was Bill Withers, who released his first three records for the label, featuring the hits "Ain't No Sunshine," "Lean on Me," and "Use Me." In 1971, Avant launched Avant Garde Broadcasting, one of the first Black-owned radio stations in the country.
Always recognizing the power of music, Avant served as executive producer for the 1973 concert film Save the Children. This historic concert was filmed at Rev. Jesse Jackson's PUSH (People United to Save Humanity) Black Expo and was notably one of the few festivals to feature artists from Motown, Stax, and Atlantic Records. Avant spent much of the 1970s serving as a consultant to major record labels, fighting for more equitable and lucrative deals for their roster of Black artists. Beginning in the 1980s, he became a mentor to the songwriting/production teams of Jimmy Jam and Terry Lewis and L.A. Reid and Babyface. He served in a key promotional role for Michael Jackson's 1987 Bad world tour and eventually became chairman of the board of Motown Records. In a business historically fraught with distrust, Avant has been trusted and respected by all. He has spent a lifetime helping artists understand – and earn – their true value.
INDUCTION PROCESS
:
How inductees are selected
A committee of more than 1,000 people, including former inductees, historians and members of the music industry voted to select the class of 2021. The annual Rock Hall fan vote also carries some weight in making the final decision.
To be eligible for induction, an individual artist or band must have released their first commercial recording at least 25 years prior to the year of nomination. Factors in determining the inductees are:
The artist's musical influence on other artists.
Length / depth of career and body of work.
Innovation and superiority in style / technique.
2021 marks the 36th annual Rock Hall induction.
NOTE: All bios were provided by the Rock and Roll Hall of Fame.