SANDUSKY, Ohio — Cedar Fair, the parent company of Cedar Point, has a new plan in the works that could bring an esports arena to Sandusky.
"The facility would be a beacon for Midwest youth and collegiate gaming and esports, providing a best-in-class space to host competitive events for up to 1,500 stadium spectators," according to a press release from the company.
Here are the highlights of the proposed Cedar Point Esports arena:
A 1,500-seat multi-purpose arena "designed specifically for esports, but could also host concerts, youth-oriented camps and education opportunities such as STEM programming."
A 200-station gaming hub on the first floor with locker rooms and a food court area.
A restaurant with outdoor terrace, a broadcast studio and ancillary office space on the second floor.
The third and fourth floors would offer dormitory rooms for esports camp and event attendees.
Preliminary development plans for the estimated $28 million arena were submitted to the City of Sandusky Planning Commission for review back on July 28.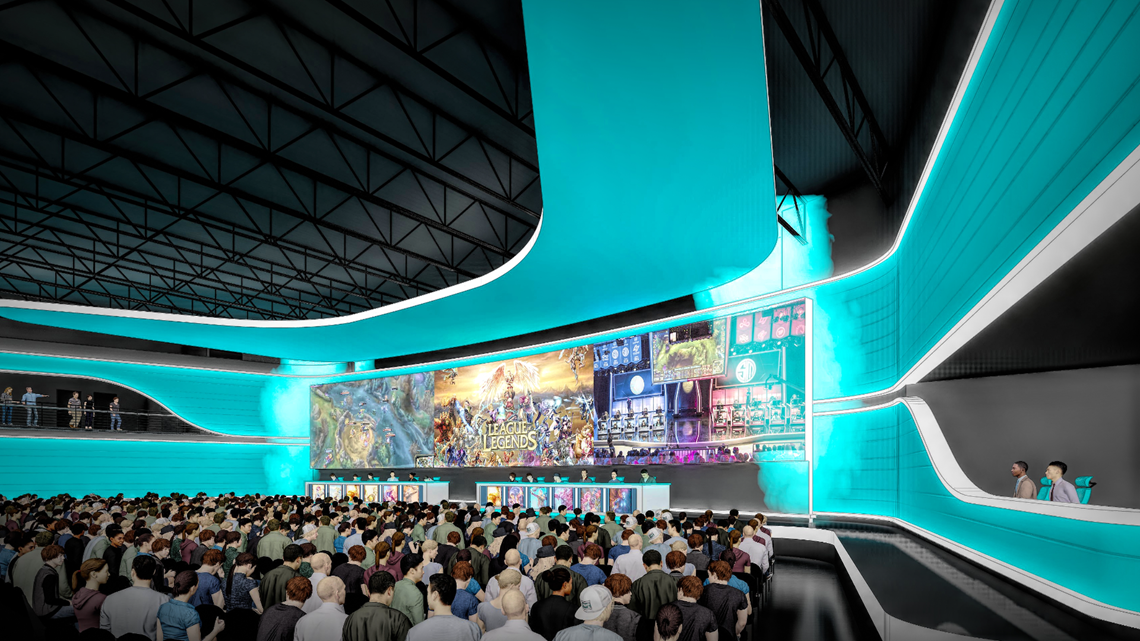 If approved and financing is secured, Cedar Fair says construction would begin before the end of this year with a targeted opening in the first half of 2023. Cedar Fair has partnered with Esports Development Co. LLC on this project.
"This Ohio-based group plans to work with the 'best of breed' Tier 1 gaming companies to provide a world-class experience for guests and gamers alike."