SANDUSKY, Ohio — Cedar Point is taking things to the next level as the park celebrates its 150th anniversary next summer.
Park officials unveiled multiple changes coming for the 2020 season during a live announcement on YouTube Wednesday morning.
The highlights include a new boat ride, renovated restaurants, changes to live entertainment and plenty of fresh merchandise.
You can explore everything that was revealed Wednesday below...
Watch the park's full announcement:
LIFETIME TICKET
- New contest: Cedar Point will be giving away 150 free lifetime tickets throughout the season. The winners will be given lifetime admission to Cedar Point and Cedar Point Shores with free parking. A bonus? Those winners will also be awarded three more lifetime tickets to give to anybody they want. Guests can win while visiting Cedar Point and will have chances online, too. More details will be released at a later date.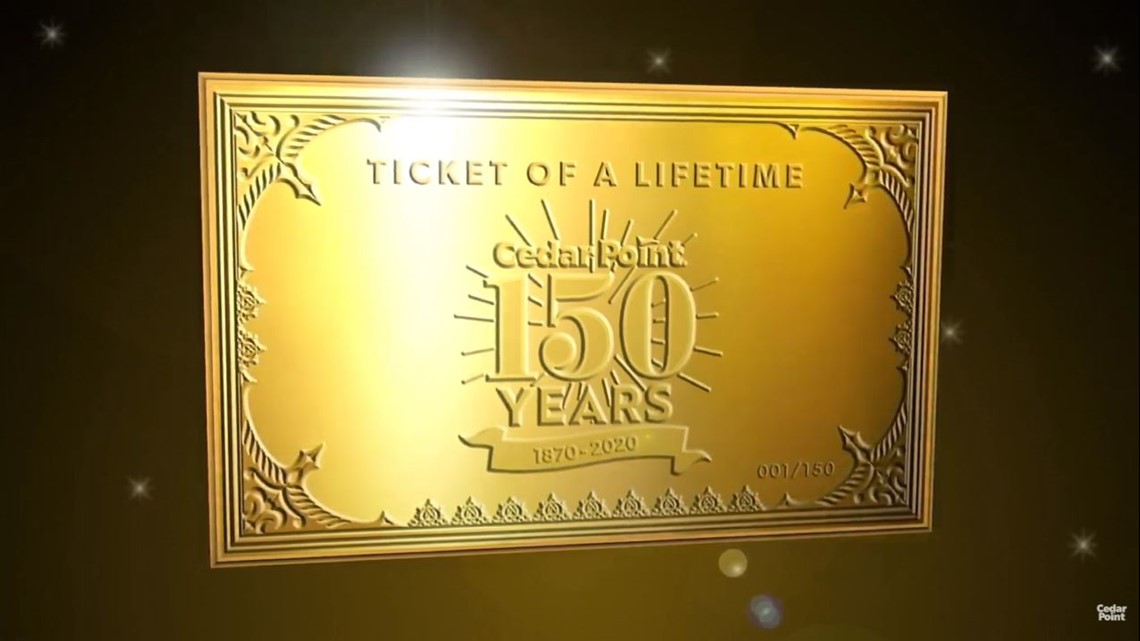 NEW RIDE
- Snake River Expedition: This new boat attraction is an experience for everybody in the family. It features live actors mixed in with animatronics throughout a variety of scenes. "The interaction begins before you even get on the ride," park officials said.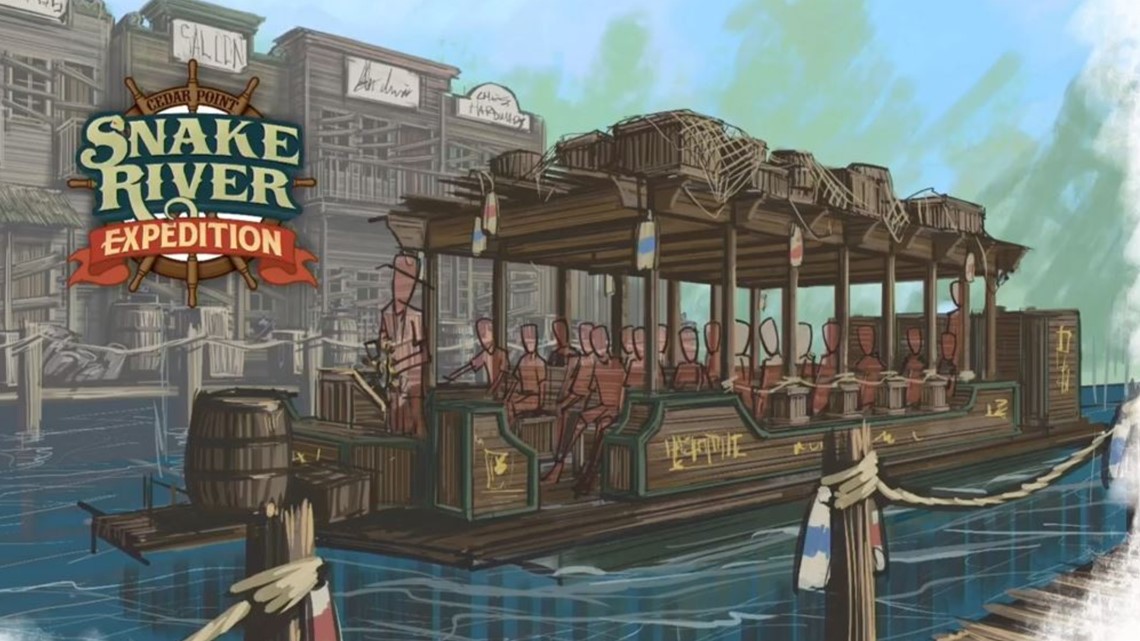 Here's how the ride's theme is described: "Trapper Dan needs your help! Embark on one of his riverboats and be a part of the adventure. Help the crew complete a secret mission, smuggling valuable bounty to safer waters. What is it? We don't know -- and it's best you don't ask! Beware of a few surprises, twists and turns around every bend -- it's not always smooth sailing."
Snake River Expedition is scheduled to open May 9.
NEW FOOD
- Bayou Refreshments has been removed at the front of the park and will be transformed into French Quarter Confections. Some of the menu items include giant funnel cakes, mini funnel cakes, waffles, waffles on a stick, cotton candy and fresh-made fudge. Here's a first look at the renovated location: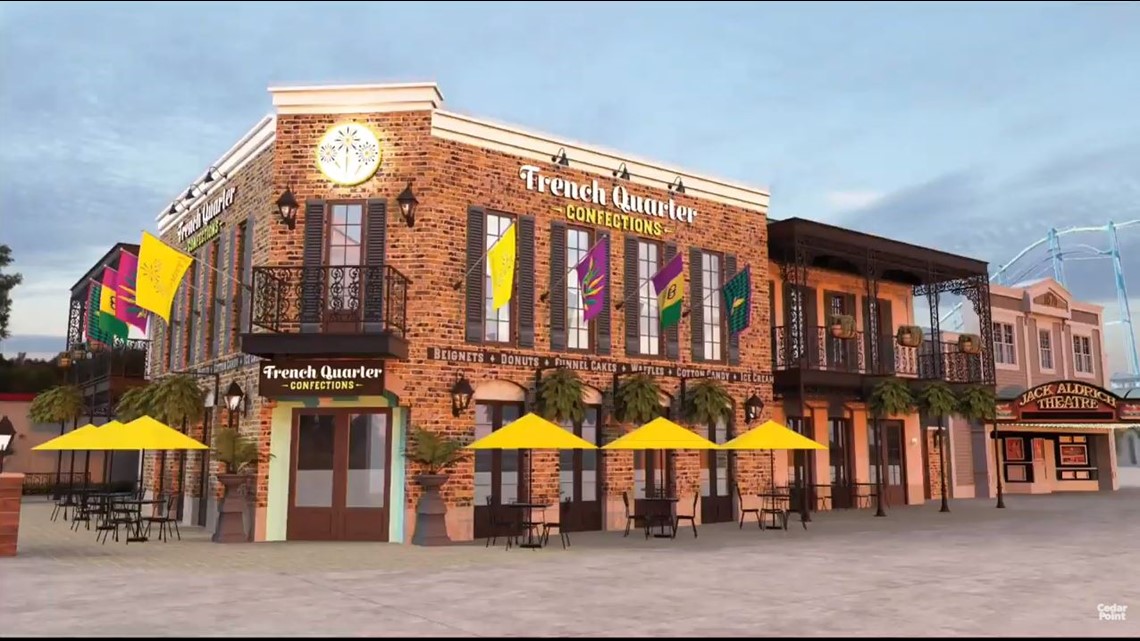 - The C.P. Juice Co: Vintage fruit-shaped juice containers are back! Remember these? Cedar Point has resurrected the unforgettable drink containers for the 2020 season. These fruit-shaped drinks -- including grape, apple, lemon and orange -- will offer fresh juice, smoothies and slushes. You will find them at a stand next to the Scrambler.
- Mac Shack: A new restaurant with a variety of macaroni and cheese located near Toft's Ice Cream Parlor toward the front of the park.
- The Roost: A new fried chicken restaurant that also serves tater tots and slaw where Mr. Potato used to be near Wicked Twister.
- The Corral restaurant is being re-invented with an upgraded exterior and menu. This is the place to grab a cheese-on-a-stick, hot-dog-on-a-stick, hand-breaded chicken tenders and pizza. "The Corral will be rebuilt from the ground up, creating a new walk-in experience with serving lines designed to deliver food quickly and efficiently," park officials announced.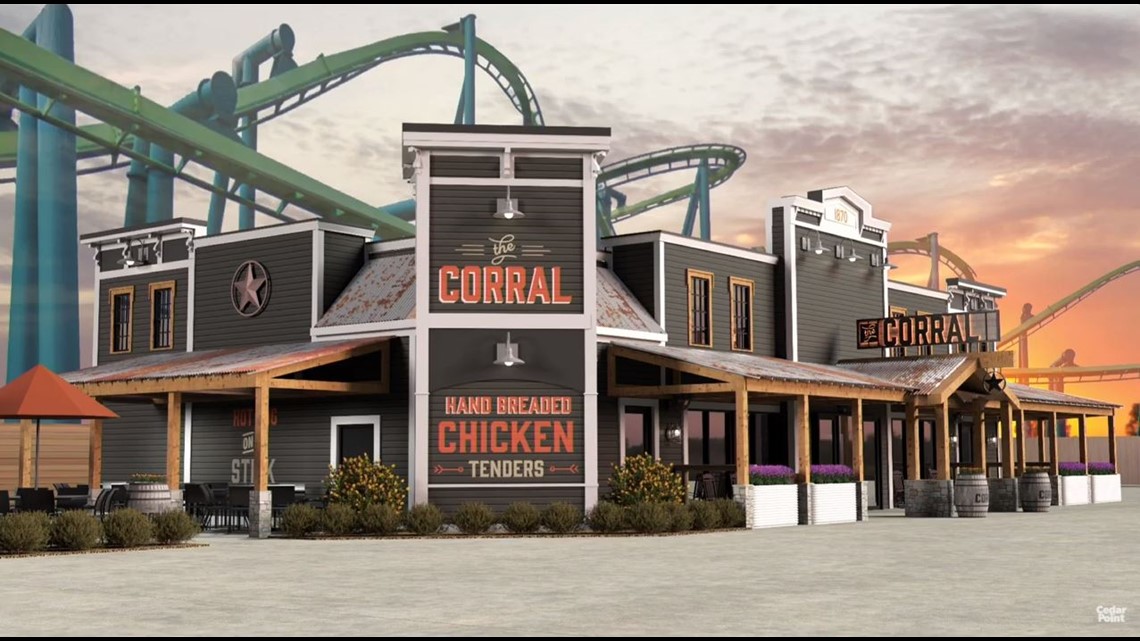 Watch their full food announcement below:
LIVE ENTERTAINMENT
- Celebrate 150 Spectacular: This is a "massive interactive Midway experience," which features a parade that travels through the park. Guests can join the parade as it makes its way through Cedar Point with more than 100 performers and a dozen floats. This experience opens June 12 and runs seven days a week through Aug. 16. Here's a look at one of the parade floats: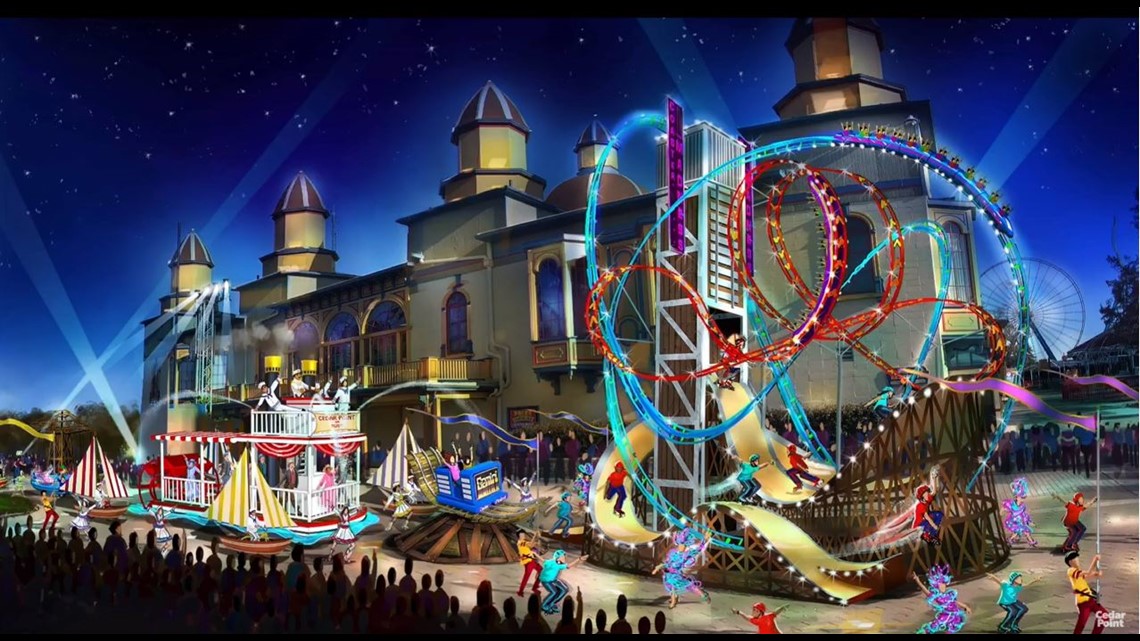 Here's how the park explains the Celebrate 150 Spectacular: "See the park's iconic turning points, innovations and moments in this new multi-sensory nighttime parade with over 100 performers and illuminated floats moving to an original score along the Main Midway each night."
- Lusty Lil celebrates the park's history with a new show at the Cedar Point's Palace Theatre.
- Forbidden Frontier, which was new in 2019, will get a "refresh" for next season. No additional details were immediately provided.
NEW MERCHANDISE
- There will be plenty of commemorative 150th anniversary merchandise -- including a 150th coin limited to 500 units.
- The Pagoda gift shop is being remodeled and dubbed as "Celebration Central." All of the 150th anniversary merchandise will be here.
- Free buttons (think Disney parks) will also be given away at the renovated Pagoda gift shop where guests can show off the first year they visited the park.
- The former Hat Rack will transform into the Button Stop. Button trading will be held here with hundreds of designs at a cost of $1.50 each.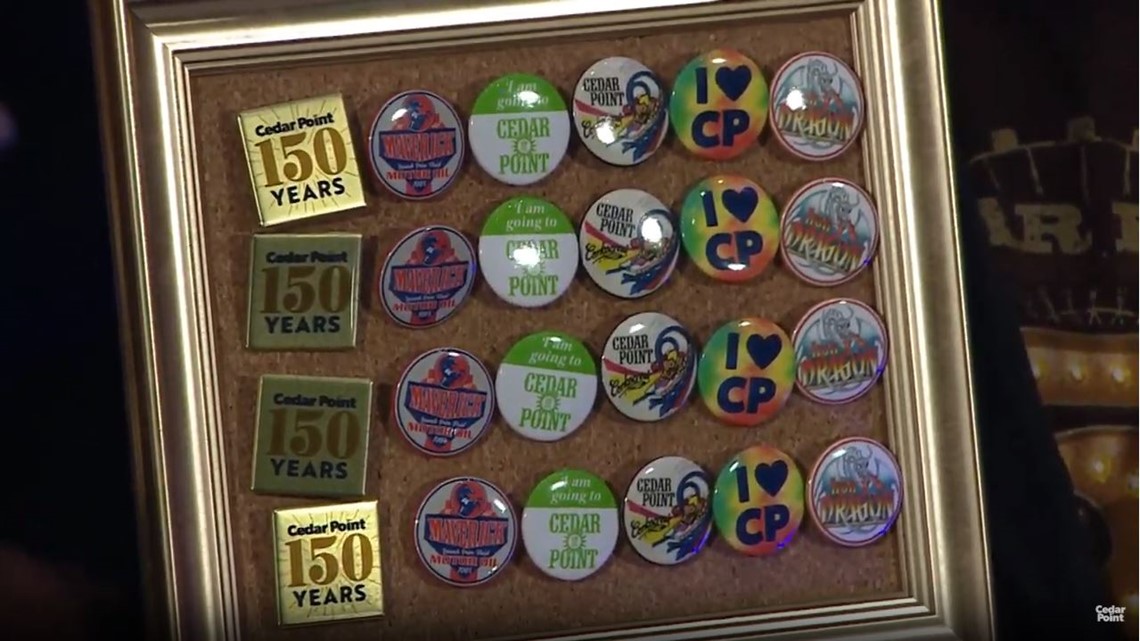 - Vintage photo viewfinders are back!
- Free postcards (three different designs) are also available at the Celebration Central gift shop to mail right from the store.
- A variety of vintage apparel.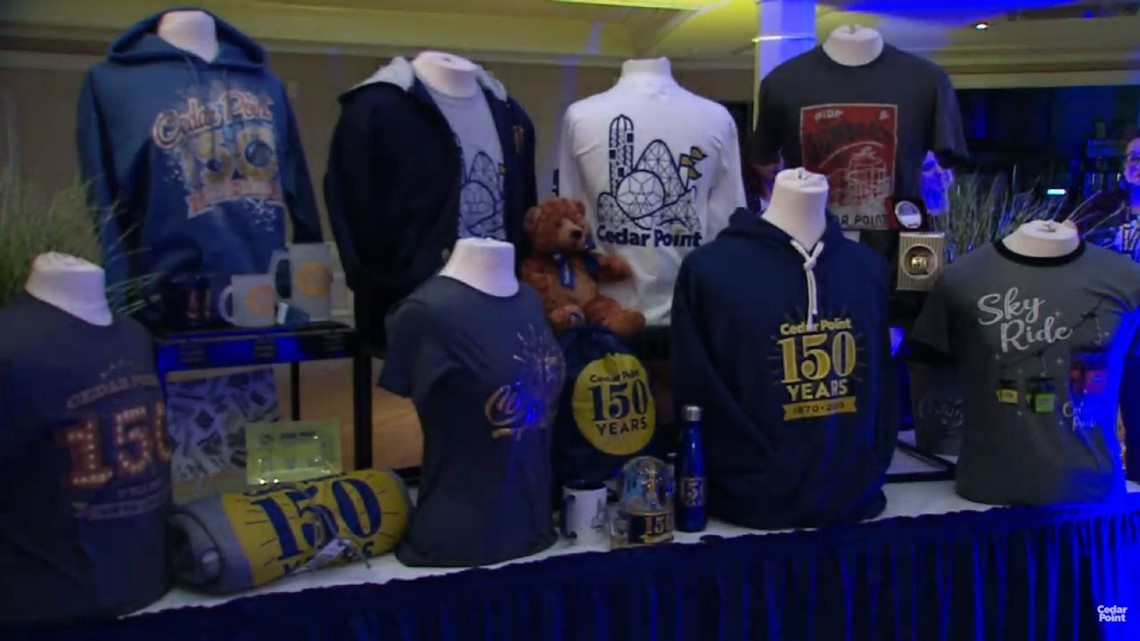 RE-INVENTED TOWN HALL
- New name for the Town Hall Museum is simply Town Hall. "Planned exhibits include recreated displays of infamous Cedar Point icons, like Jungle Larry's African Safari, the Earthquake and Rotor rides, Fascination and Hotel Breakers," park officials said. "You'll have the opportunity to see rotating artifacts and displays that feature ride logo development and blueprints, concept renderings, scale models, breathtaking photography and more." Here's a first look: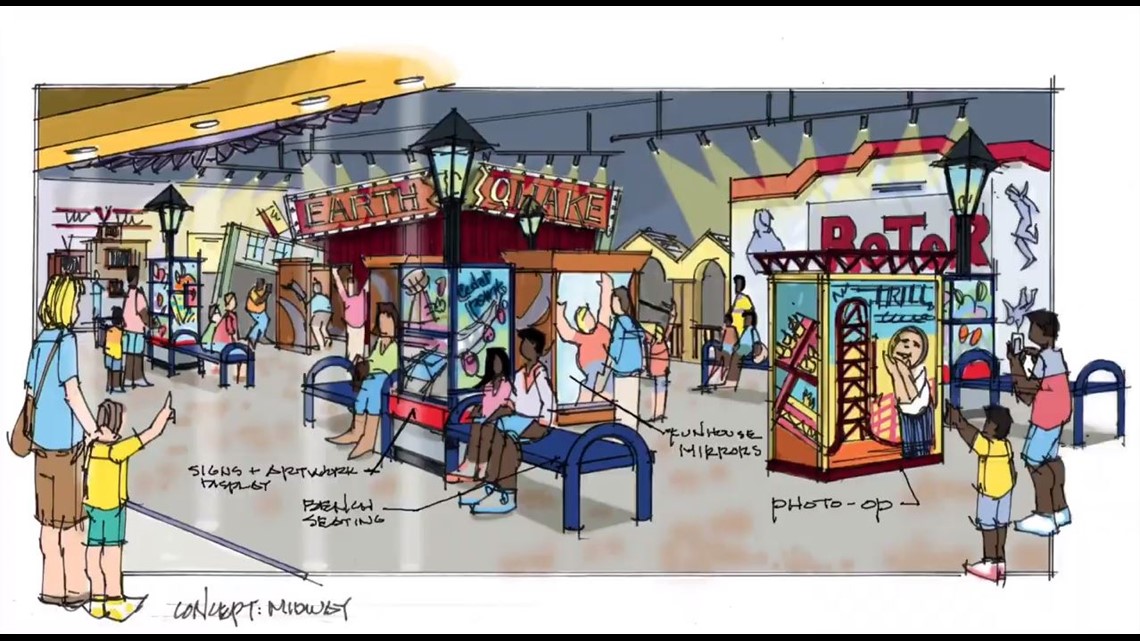 - Courtesy Corps. is being resurrected. These are "park information agents" throughout the park. Here's a look at what it used to look like to refresh your memory: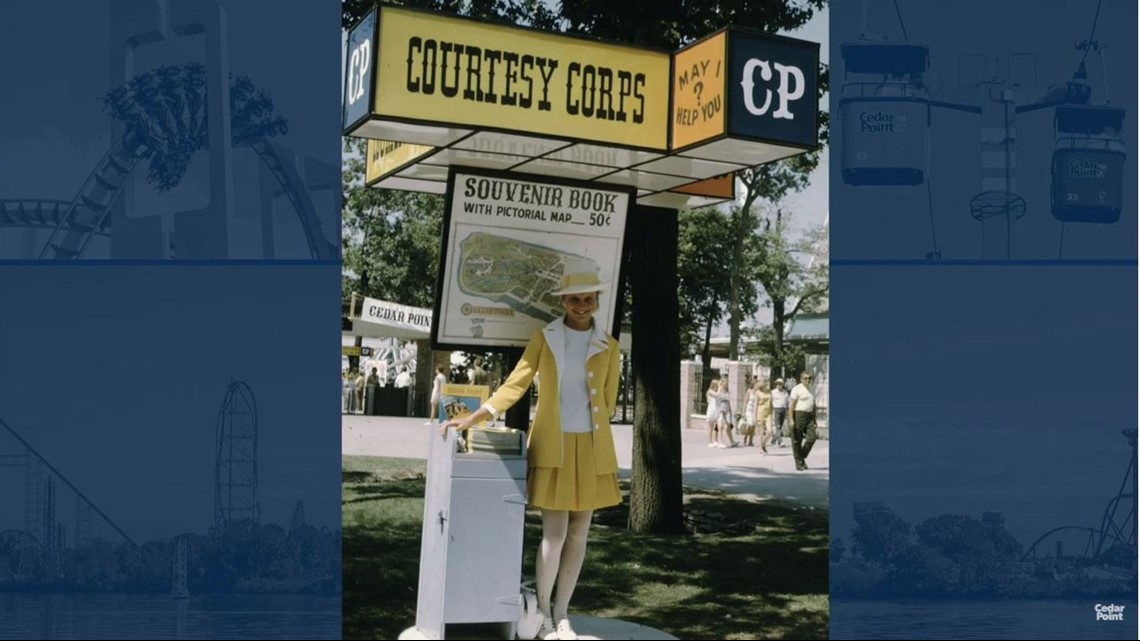 - Legacy Walk: Guests can purchase a brick with their own name and message that will be permanently placed in the center of the Main Midway. "The Legacy Walk celebrates families, guests, fans and visitors with inscribed bricks, set in a circular pattern," park officials said. "Whether a tribute to a family member, a celebration of an annual tradition or just for fun, the bricks of the Legacy Walk will display custom text, such as a guest names, hometowns and years visited." The bricks will be up for sale online. The cost ranges from $30 to $100. Order one HERE.
WHAT ELSE YOU NEED TO KNOW
Why did Cedar Point chose Dec. 11 to make all these big announcements? Jacon McClure, the vice president and general manager of Cedar Point, said the announcement date is no coincidence.
Why is 150 days important? Because the 2020 season also marks Cedar Point's 150th anniversary.
McClure said there are even more announcements coming through the winter ahead of the 2020 season.
"We'll be looking at changes inside the park to make your visit easier," McClure said. "We'll continue to grow our special events, enhance our food offerings, entertain you in new ways and improve the overall experience to ensure the time you have here together is as special and memorable as it can be."
Meanwhile, Cedar Point also unveiled the full 2020 operating calendar, which you can see here.