SANDUSKY, Ohio — They're back!
The terrifying tunes of Midnight Syndicate have been haunting Cedar Point's HalloWeekends for years -- and now they're returning for the 2023 Halloween season with an all-new live stage show that brings the eerie experience to a different location within the park.
While Midnight Syndicate has spent the last several seasons performing their macabre music inside the Jack Aldrich Theatre, their new show -- known as "Echoes from the Brimstone Club with Midnight Syndicate" -- will now take place on the Celebration Plaza Stage near the Iron Dragon roller coaster every Friday and Saturday from Sept. 15 through Oct. 27.
Although Midnight Syndicate was featured on the outdoor stage to help unleash the HalloWeekends monsters last year, this marks the first time their entire show will bring screams to this section of the park.
"This year's show is unlike any Midnight Syndicate has ever done," Edward Douglas of Midnight Syndicate tells 3News. "Having the show on Celebration Plaza Stage is allowing us to try new things and give guests something different from year's past. We're excited to showcase music from the new album. As with any Midnight Syndicate show, you can also expect a few surprises."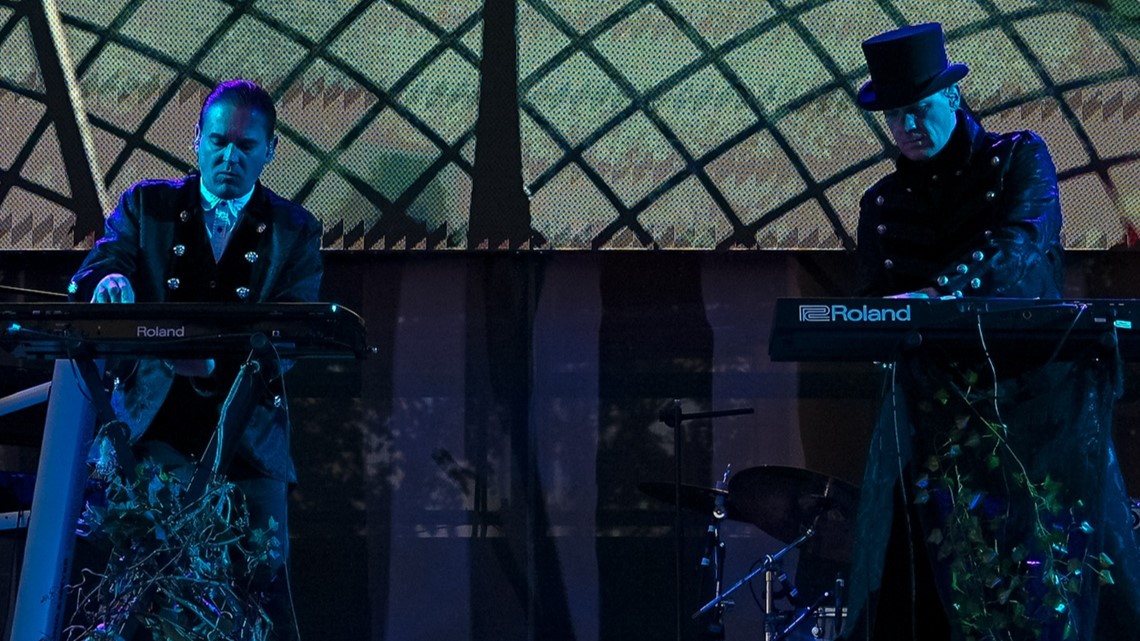 The announcement of their return to Cedar Point comes as Douglas and co-composer Gavin Goszka, the Chardon-based duo behind Midnight Syndicate, release their 15th studio album -- The Brimstone Club -- on Friday.
"We are really excited about the immersive nature of this new album," Douglas tells 3News. "The blend of music and sound effects really paints a picture in the mind. We just hope that some listeners are able to enjoy the album from start to finish in a quiet, darkened room as that will really get their imaginations going."
Douglas says The Brimstone Club takes "listeners on a journey into a mysterious theatre club that may hold some shadowy secrets."
"It was inspired by pictures and stories of the Parisian Cabaret L'Enfer, a hell-themed cabaret that was built in the late 19th century," Douglas explains. "It was the first themed restaurant and a forerunner to the modern day haunted attraction. There was just enough pictures and stories about it out there to get the imagination going. Yet, there is so much about it that is not known. That's when the imagination really gets going. It was a great source of inspiration and helped make this album a lot of fun to work on."
The Brimstone Club is now available HERE.
Since they were founded in 1997, Midnight Syndicate's work has gained international attention for their "signature blend of orchestral music and sound effects." Their music has been featured in haunted attractions, theme parks, TV shows, video games, movies and more.
HalloWeekends, which features five indoor haunted mazes and five outdoor scare zones, is open select nights at Cedar Point from Sept. 14 through Oct. 29. Additional details regarding this year's event will be announced soon.
MORE FROM 3NEWS...