CLEVELAND — The streets will be quiet in Little Italy this weekend.
For one of the few times since 1898, the Feast of the Assumption will not be celebrated publicly in the neighborhood (other cancellations were in World War I and World War II). The street festival was called off in June due to COVID-19 concerns. Earlier this month, the public celebration of Mass and street procession of the Virgin Mary planned for Saturday were also canceled, due to concerns of overcrowding.
"While we will celebrate a Solemn Mass that day, it will not be open to the public and will be available online only via live stream," Holy Rosary Catholic Church said in a statement. "Given the size of our church and the clear need to discourage large gatherings of people at this time, we cannot accommodate all those who may wish to attend and invite you to watch [at 10 a.m. Saturday] on the parish website."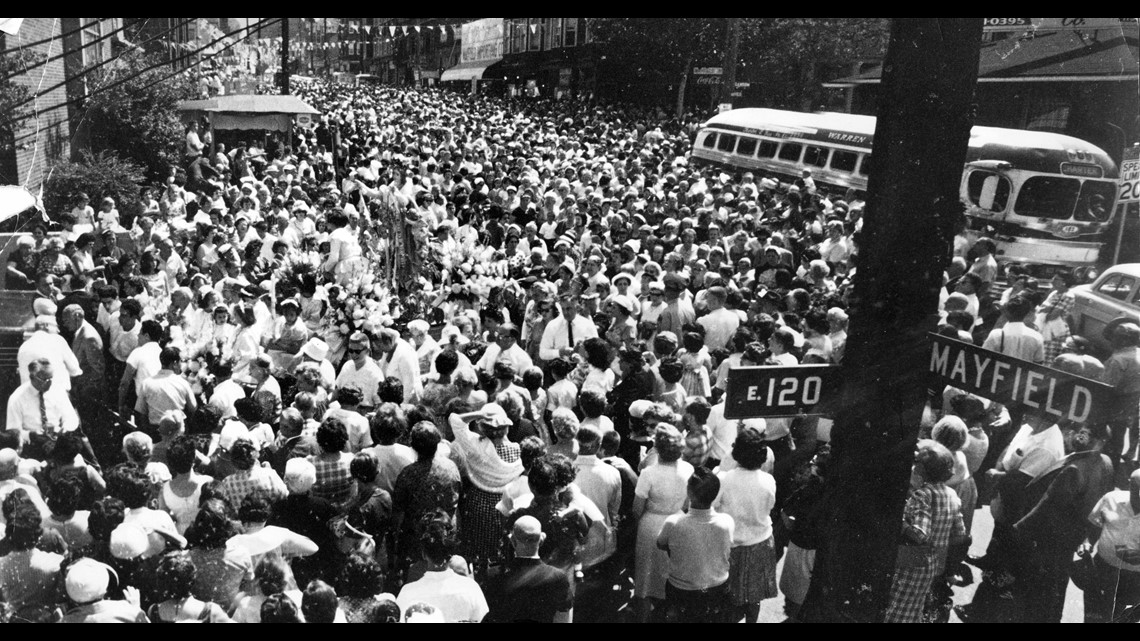 The Feast annually attracts 100,000 revelers to Murray Hill and Mayfield roads, one of the largest events in the city. The tradition was brought to Cleveland by immigrants in the late 1800s, and the Feast began a few years after Holy Rosary parish on Mayfield was founded in 1892 (the current church dates to 1909).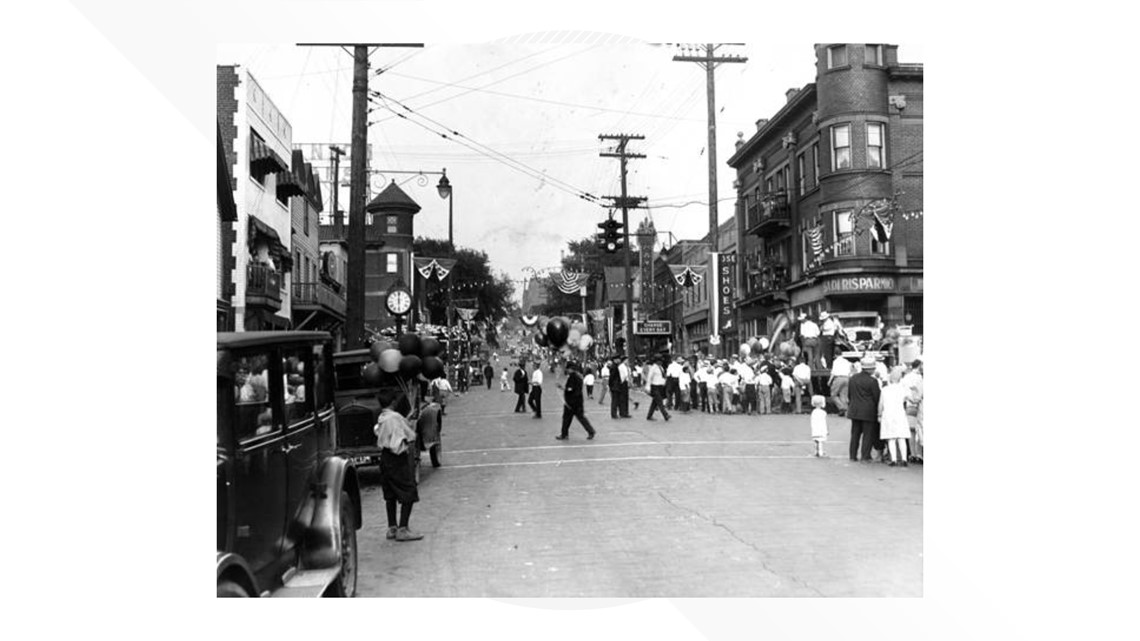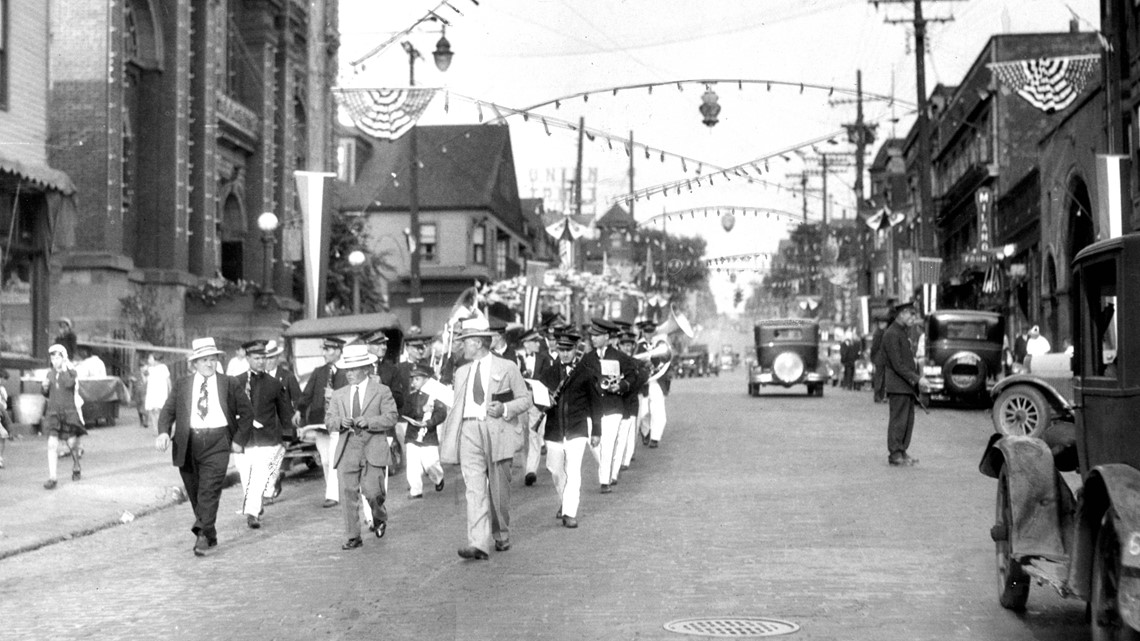 The cancellation tops off a tough summer for the Cleveland neighborhood known for its locally-owned restaurants, cafes and galleries. Although first and foremost a religious celebration, the Feast and the canceled June Art Walk are the biggest moneymakers of the year for local vendors. It is also Holy Rosary's only annual fundraiser.
Guarino's Restaurant on Mayfield has been around almost as long as Holy Rosary. One of the oldest restaurants in Cleveland, it opened in 1918 and has survived the Spanish Flu and both World Wars. Still, this has proved a rough summer.
"It's tough. We're doing okay, but we're operating at 50% capacity," owner Scott Phillips says. "But our take-out has picked up."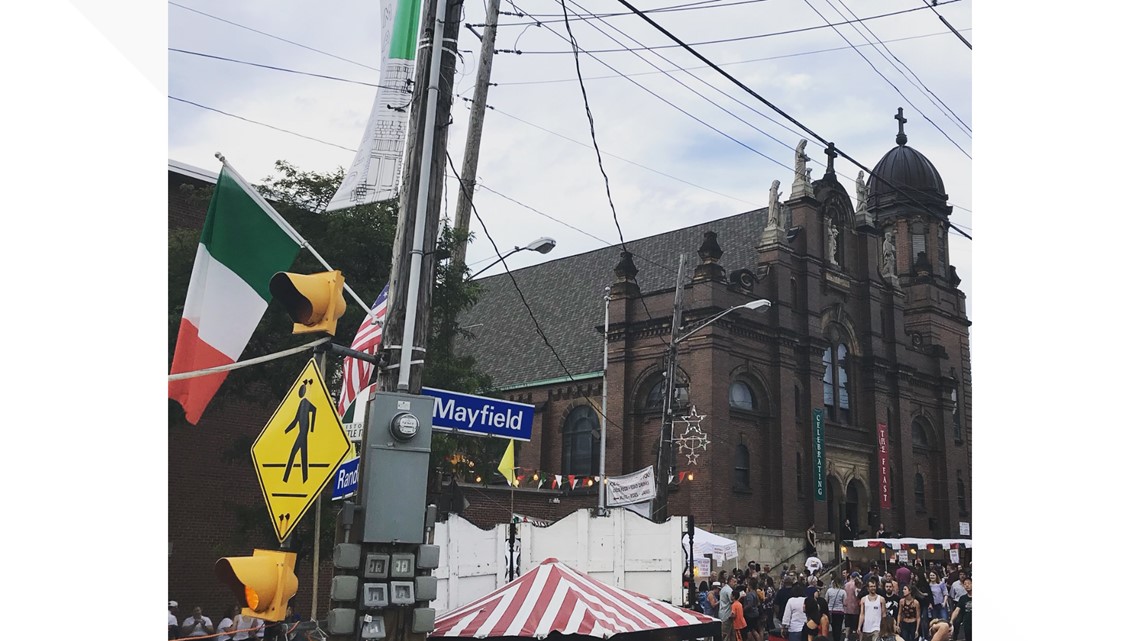 Phillips, like other area restaurateurs, is adapting to changing times. He has added a covered tent to Guarino's spacious back patio (for rainy days) and spaced out tables for social distancing. The restaurant has also been doing drive-through take-out events at local churches.
Still, the Feast cancellation has taken a toll on Phillips' plans.
"We use the Feast as 'bonus' money to do work around the restaurant that is needed," he explained. "A lot of other places figure it into their annual budgets.
"The Feast is about more than money; it brings people into the neighborhood and showcases what's going on here, what new places are here and improvements we have made, and then those people come back during the year."
Phillips had hoped for a small bump in business if the church had held its procession, but he understand the reason for the cancellation. ("It would sure as heck be hard to keep people distanced"). Despite everything, he is optimistic.
"You name it, we've been there," he says. "I think in a few years we'll look back and say, 'What a time that was.'"
Across the street, La Dolce Vita owner Terry Tarantino has booked several outside opera nights to attract (socially-distanced) crowds on the restaurant's garden patio. The next one is will be held late August (see their Facebook page for updates).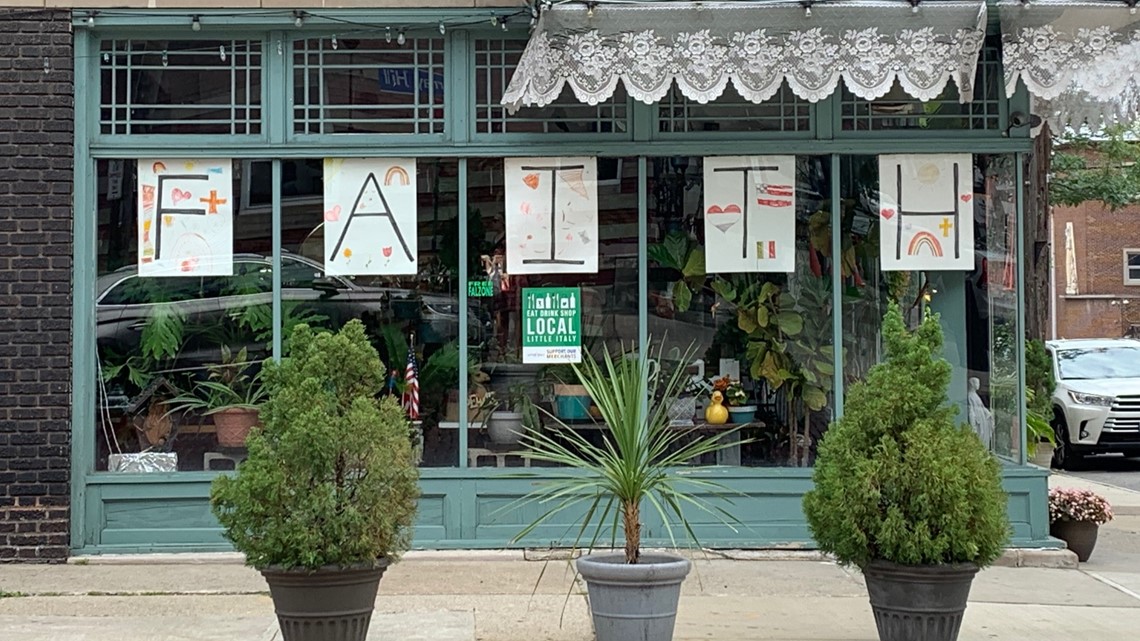 Most Little Italy restaurants have patios for al fresco dining, which is proving a good source of business this summer. Owners concerned with what might happen as the weather cools have been investing in outdoor heaters.
The pandemic hasn't stopped businesses from opening in Little Italy. Just this spring, Rosso Gelato closed their Rocky River location and opened a chic new space serving coffee and gelato on Mayfield Road.
"We opened March 7," owner Charles Bartell told 3News. "A week later, I was driving in the car and listening to the governor announce the closures. Fortunately, we were able to keep up our carry out."
He continued, "The Feast is one of the biggest reasons we decided to move to Little Italy. I had been trying to get in here for five years, and finally found this location. The Feast was a big consideration in the choice. We even put in extra electricity outside as we were working on it. We had plans for a beautiful booth this summer, but we understand why it had to be canceled, and everyone is in the same boat."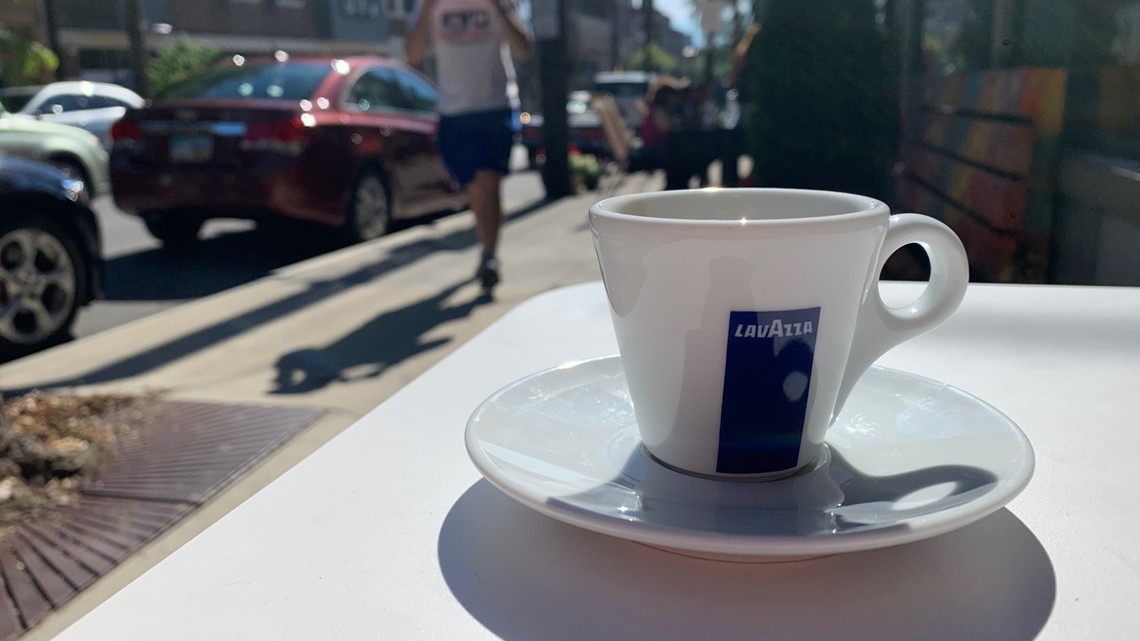 Bartell says all things considered his business has done well, "though definitely much lower than we had ever projected last year." He is keeping limited evening and weekend hours for now, and has postponed serving pastries as originally planned. This weekend, however, Bortel says he will do a test run of pastry service. He also just added a new sign, which is already attracting more customers.
"We are still so glad we moved here," he says. "We love the neighborhood, it really does feel like a neighborhood. This was supposed to be our first Feast year, we'll just have to wait one more."
The Mount Granita Italian Ice stand has also taken a chance on the neighborhood this summer, serving Italian iced treats Thursdays to Sundays. In addition, the Home Bistro is set to open as a New American Cafe by the end of summer.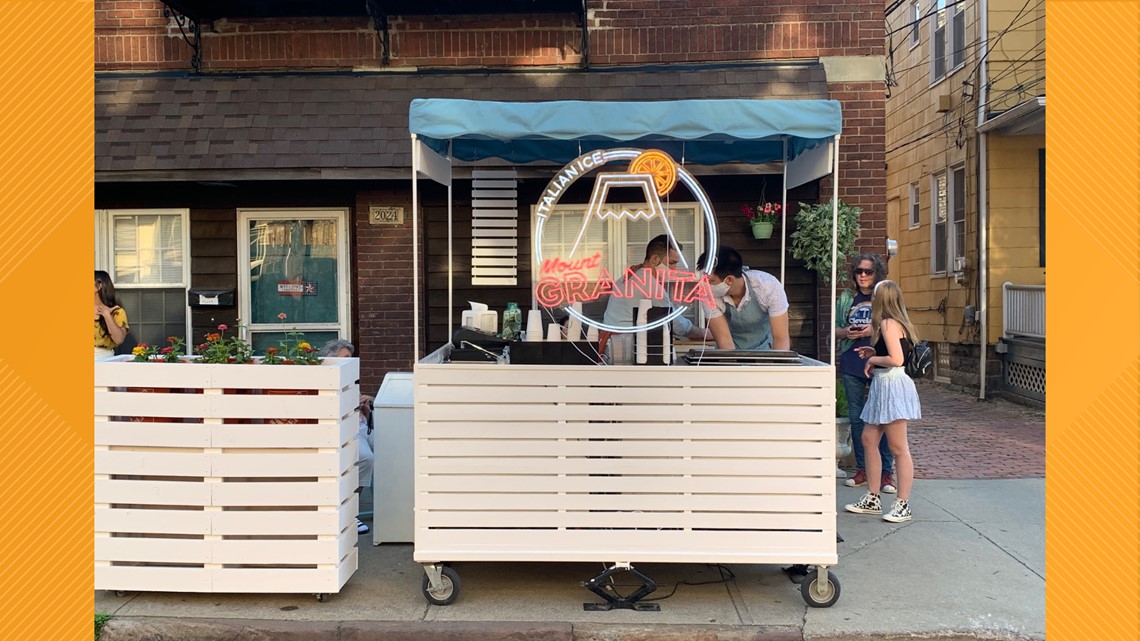 Lifelong Little Italy resident Maria Mastrandrea worries for area businesses, but wants to make sure the effect of the Feast cancellation on the church--not just restaurants--is acknowledged.
"Its such a tough time financially for everyone," she says. "For Holy Rosary, it's the only fundraiser they have...It's understandable that people are upset that the procession is canceled, but instead of complaining, why don't they make a donation or reach out to the church and see what they need. This is not a time to be angry. It's a time to be supportive, and most people are."
To fill the Feast void, Mastrandrea is asking Clevelanders to "flood" social media with photos of past feasts with the tag #virtualfeast.
"At least we can relive the great times," she says.