OHIO, USA — Who needs Florida when you have sandy beaches along the Great Lakes? Maybe for the winter... During the summer months, the combination of warming waters of Lake Erie and sand beaches makes Ohio a getaway destination. Here are some of the best beaches to visit in Ohio.
(Bay Village, OH) This beach has been recently renovated with new amenities to accompany the beautiful shores of Lake Erie. Located about 20 minutes west of downtown Cleveland, this spot is a close, yet still quiet place to visit. There are several cutouts in the coast, creating small semi-lagoons of sand. The Noshery on the cliff above offers small bites to eat and drinks.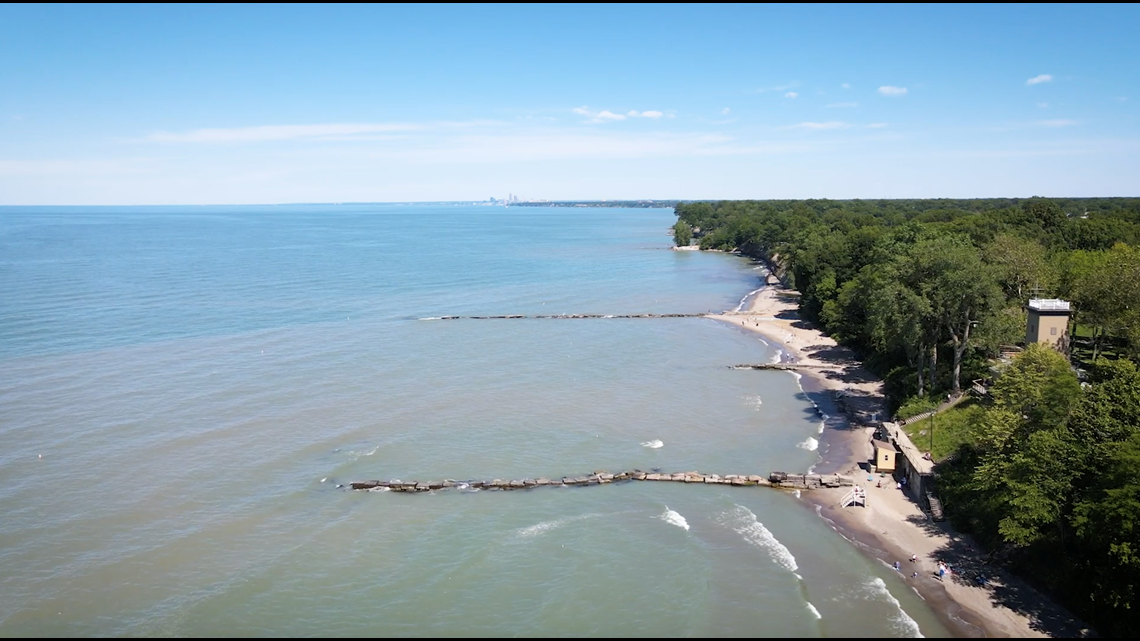 Located just west of the Cuyahoga, this beach is a popular sandy spot near downtown. It's about a half mile long with volleyball courts and a beach house with amenities.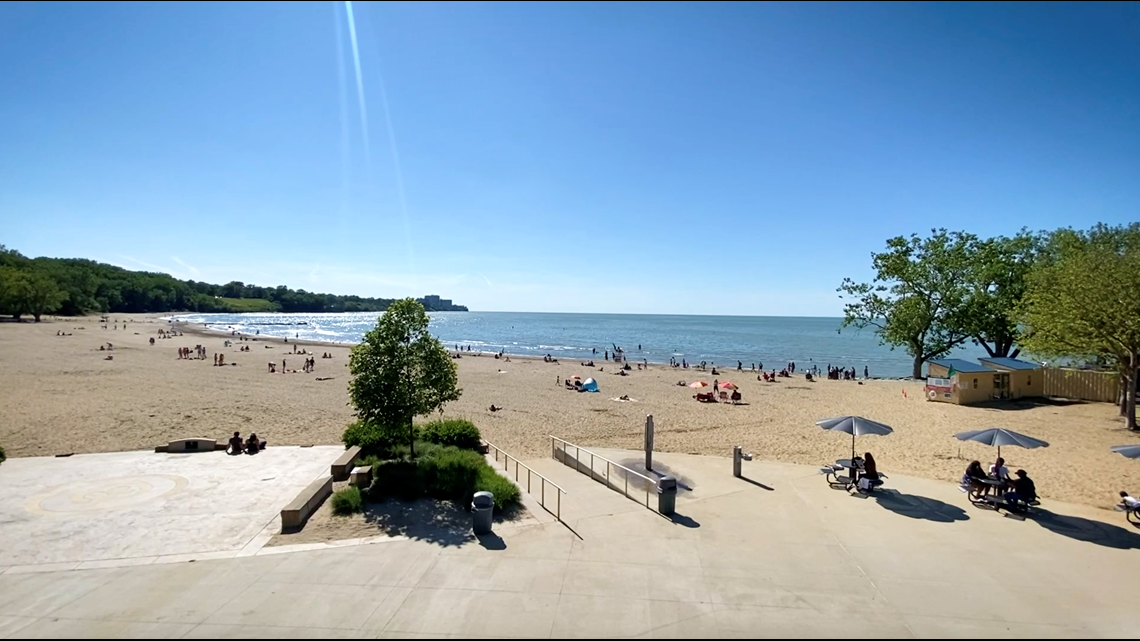 - HEADLANDS BEACH STATE PARK -
Welcome to Ohio's biggest beach, by far! It's a mile long and the west end is quite wide. It takes a moment to cross the sand all the way to the water from the parking lot. This state park offers plenty of parking and walking trails. On the east end, you can see the Fairport Harbor West Breakwater Light. Several sailboats and motorboats can be seen leaving the harbor, heading out toward open water.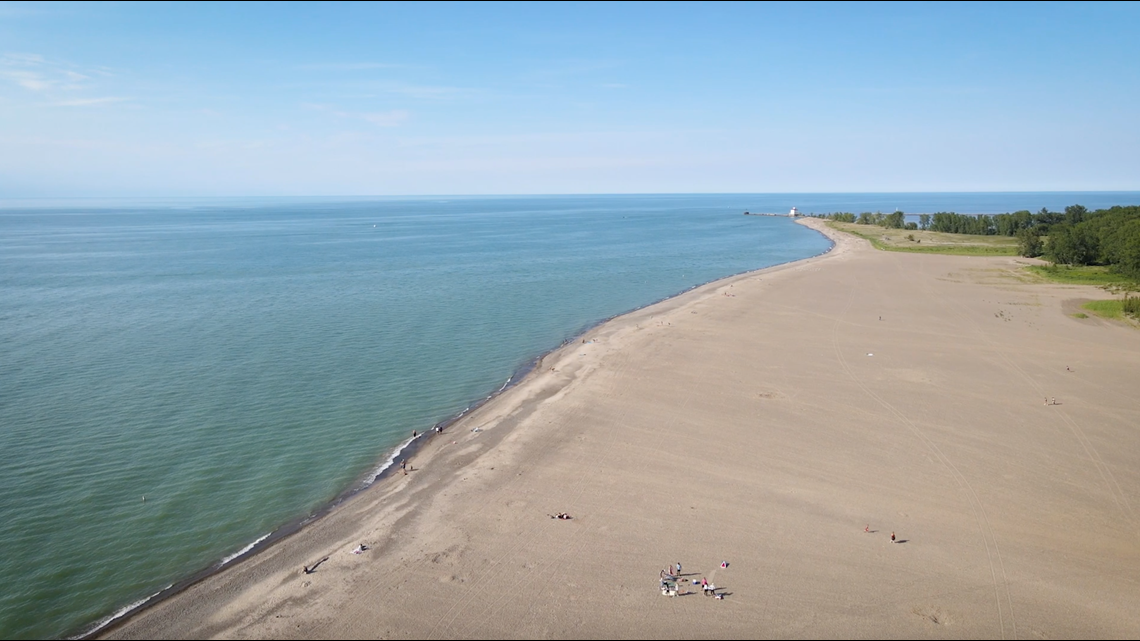 -Euclid Beach Park, Euclid, OH
-Cedar Point Beach (pay to park)
-Main Street Beach, Vermillion, OH
-Nickel Plate Beach, Huron, OH
-Walnut Beach Park, Ashtabula, OH
-Matt Standridge, 3News Meteorologist