DUNDEE, Ohio — Spring rains help fill up Ohio's rivers and replenish waterfalls around the state. The Cleveland area's rainy season lasts from April to August so on GO-HIO we are showing you one of the best waterfalls in northeast Ohio that's off the beaten path.
This waterfall is located in Tuscarawas County, just northwest of New Philadelphia. The water eventually flows into the South Fork Sugar Creek in the Beach City Wilderness Area.
The water falls about 12-15 feet into a lagoon below, and then eventually down a rocky gorge, deeper into the forest.
There are unpaved, worn walking paths on either side of the stream above the falls, which allows you to see the water on either side. Sometimes the water is low enough that you can easily walk across it while staying mostly dry.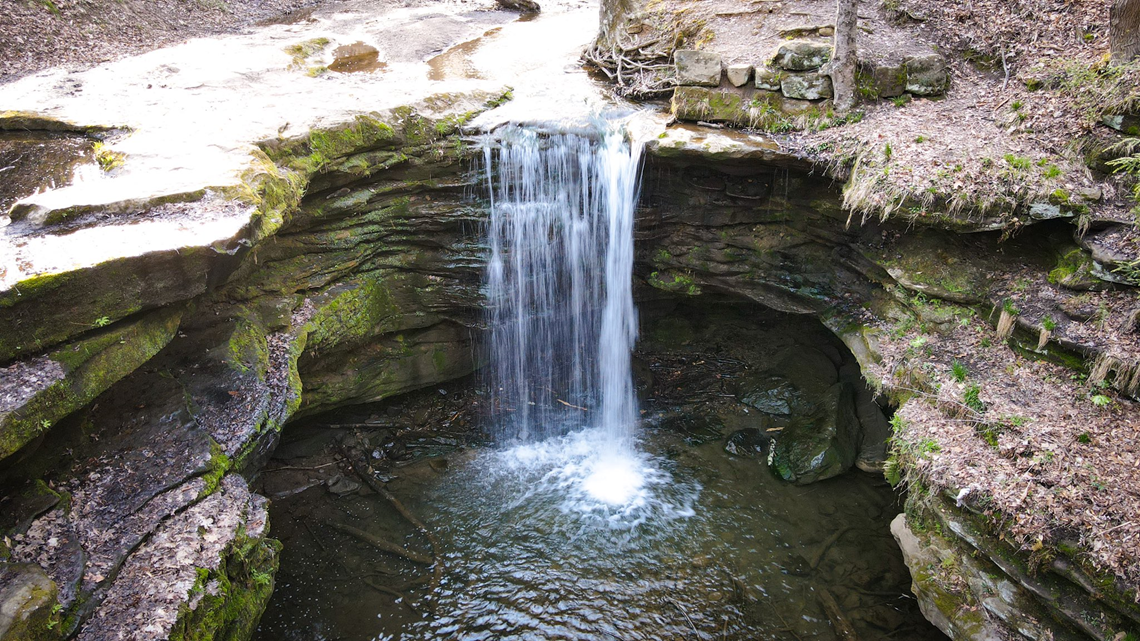 The rock bluffs on either side give great view points of the falls. They stairstep a bit into the distance, allowing you to enter into the gorge at your own risk.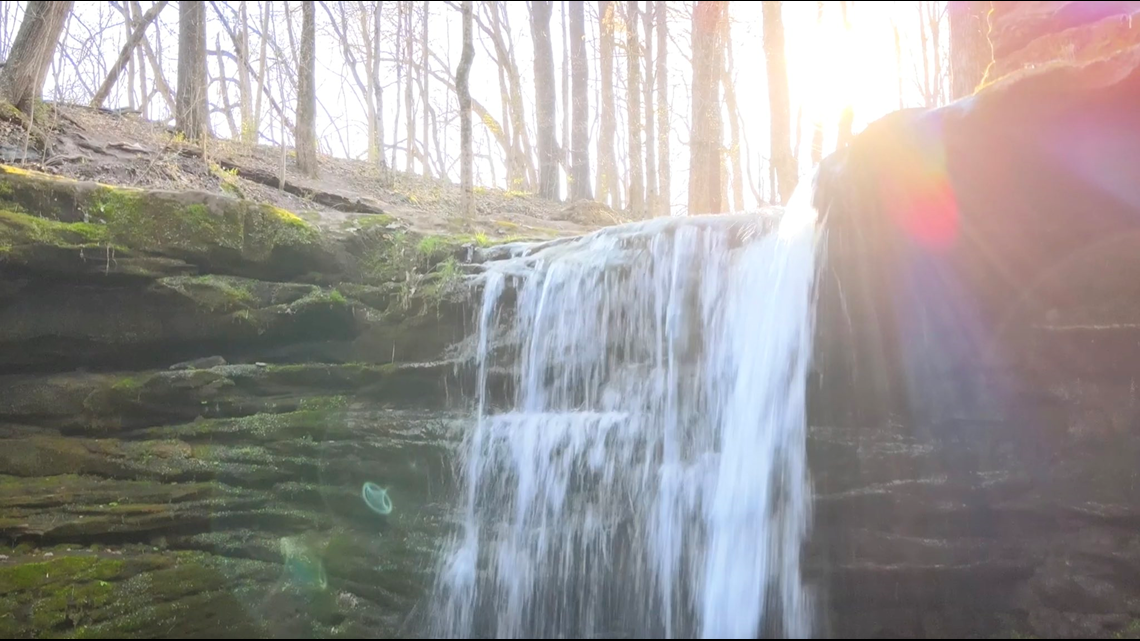 From Cleveland: ~1hr 20min
There are many ways to arrive at the trailhead thanks to many county and state roads crisscrossing throughout Amish country (just south of Wilmot and Beach City). The large gravel parking lot is off of 96 on the east side of the road. After parking, the easily visible path begins on the northeast side of the lot. From here, it should only take about 5 minutes or less to reach the waterfall.
-3News Meteorologist Matt Standridge