ROCKY RIVER, Ohio — Ohio has a rich geological history with a past of ancient seas and melting glaciers to create a great place to live, not only for today but for thousands of years. The Woodland Indians settled near Rocky River roughly 2,000 years ago and built an earthworks fort with ridges and trenches, some of which can still be seen today: Fort Hill at the Rocky River Reservation.
Steps were rebuilt in 2016 along the edge of the cliff to take you up to the earthworks, which can be found on top of Fort Hill. There are 155 stairs with beautiful views over the east and west branches of Rocky River.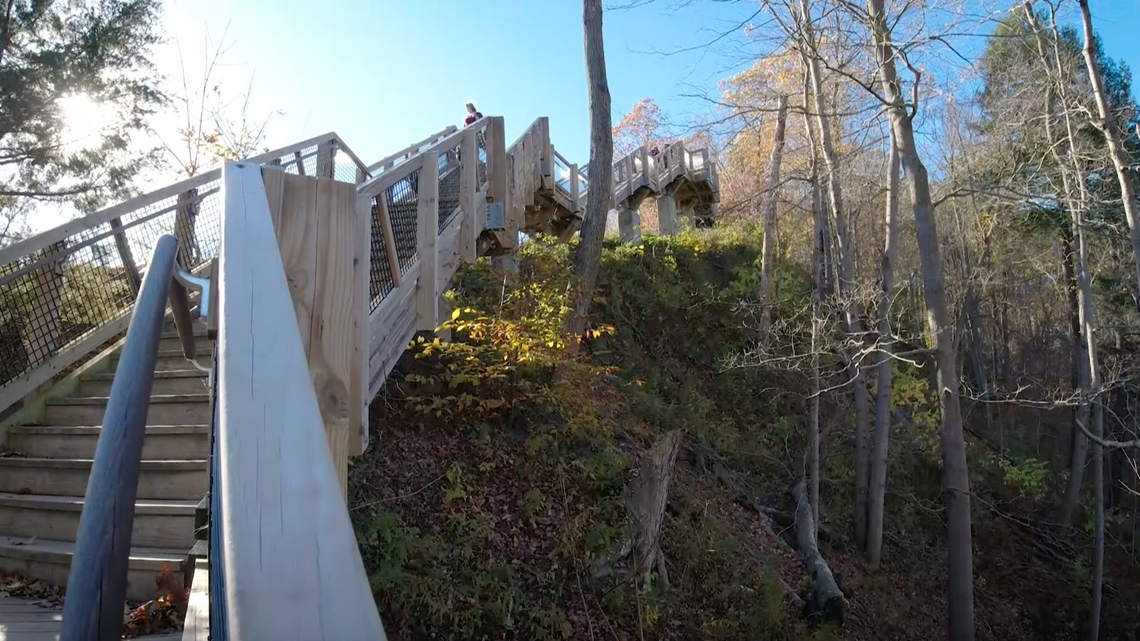 The views from above are roughly 90 feet above the top of the river. This was an excellent place for the natives to defend their territory from invaders.
The Rocky River Reservation stretches for several miles from near Lake Erie to Berea, hugging along the banks of the Rocky River. For more information on what the metropark has to offer, tap HERE.