OHIO, USA — Waterfall season is generally thought to be in the spring. The ground is still partially frozen, which prevents the water from just soaking in and allows it to run. However, after heavy rains and storms in the summer, there's enough water to rejuvenate Ohio's waterfalls and it's warm enough to enjoy as well!
Located in Knox County about 100 miles south of downtown Cleveland (nearly a two-hour drive), you'll find a newer waterfall park. As of 2007, the local park district annexed the falls and has been adding land and trails around it to increase the size. Once you walk into the black hand sandstone ravine, you'll hear the water and you'll find the roughly 25-foot falls. There's even a lagoon at the bottom, so when there is enough water you can swim in it!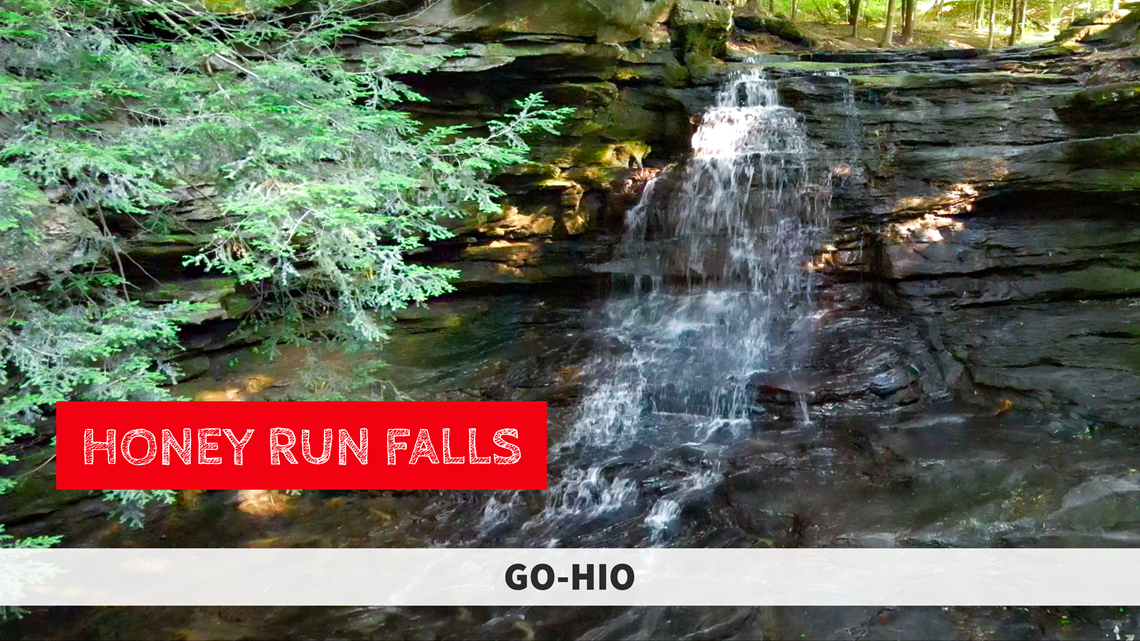 The water flows down the stair-stepped rock surface, which can become slick.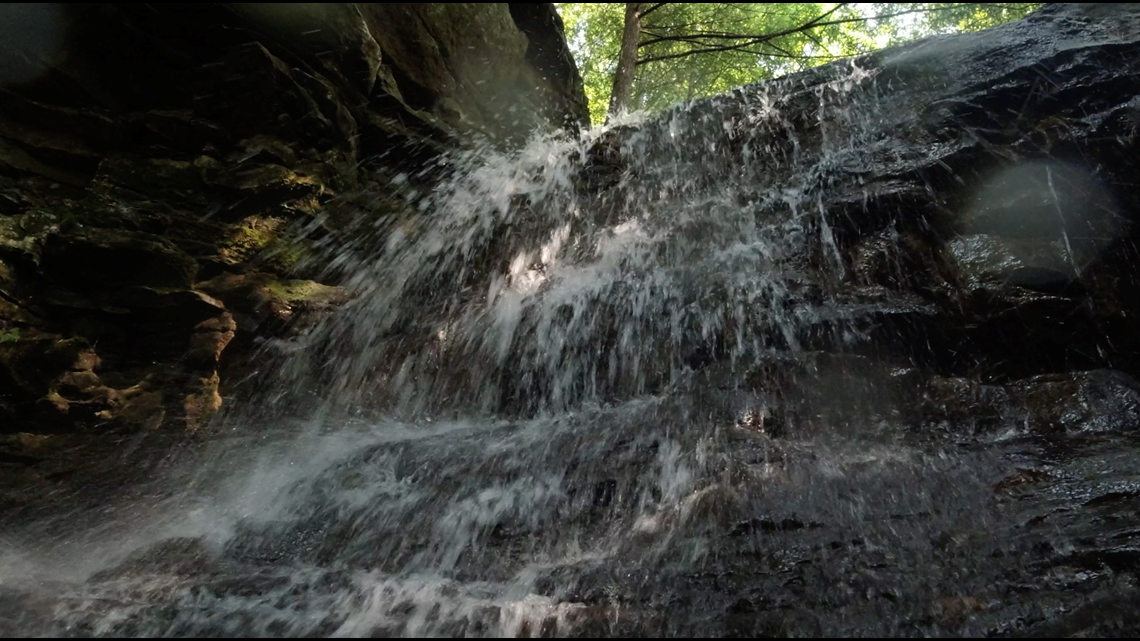 You will want to find the Honey Run Park parking lot, which is right off Hazel Dell road. (If you type in "Honey Run Falls" it may take you toward private property and you won't be able to park). Make sure you leave your vehicle in the gravel lot and it's a quick two to three minute walk to the waterfall.
MORE "GO-HIO" ADVENTURES: