COLUMBUS, Ohio — Do you want to step inside a painting?
Georges Seurat's painting "A Sunday Afternoon on the Island of La Grande Jatte" is now considered his greatest masterpiece, but originally was rejected by critics when it was finished in 1886. He created the artwork by painting little dots, instead of brush strokes, to fine tune color and light. He was helping lead a new form of Neo Impressionism (Art Institute of Chicago). Only in Ohio can you actually... walk into the painting.
This painting was recreated into a park on the edge of downtown Columbus, Ohio, designed by artists James and Elaine Mason in 1989.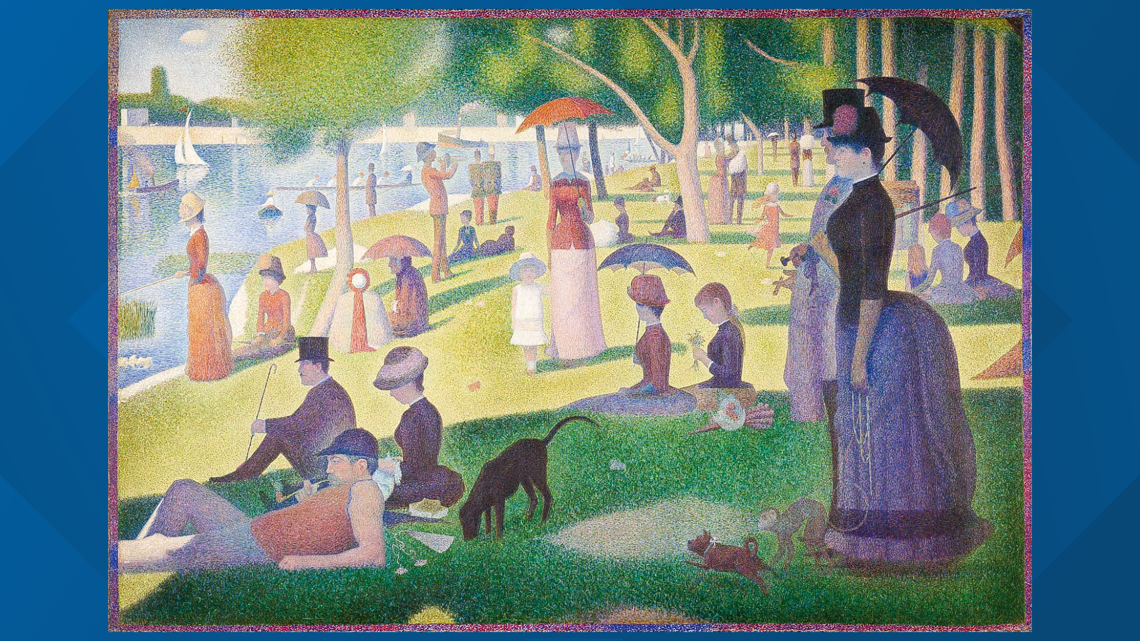 The site was previously the Old Deaf School Park. The figures in the painting are sculpted by shrubbery (topiary). If you find the easel on the east side of the sculptures, you'll see the exact view from the painting. If you want to see anything up close, just walk to it!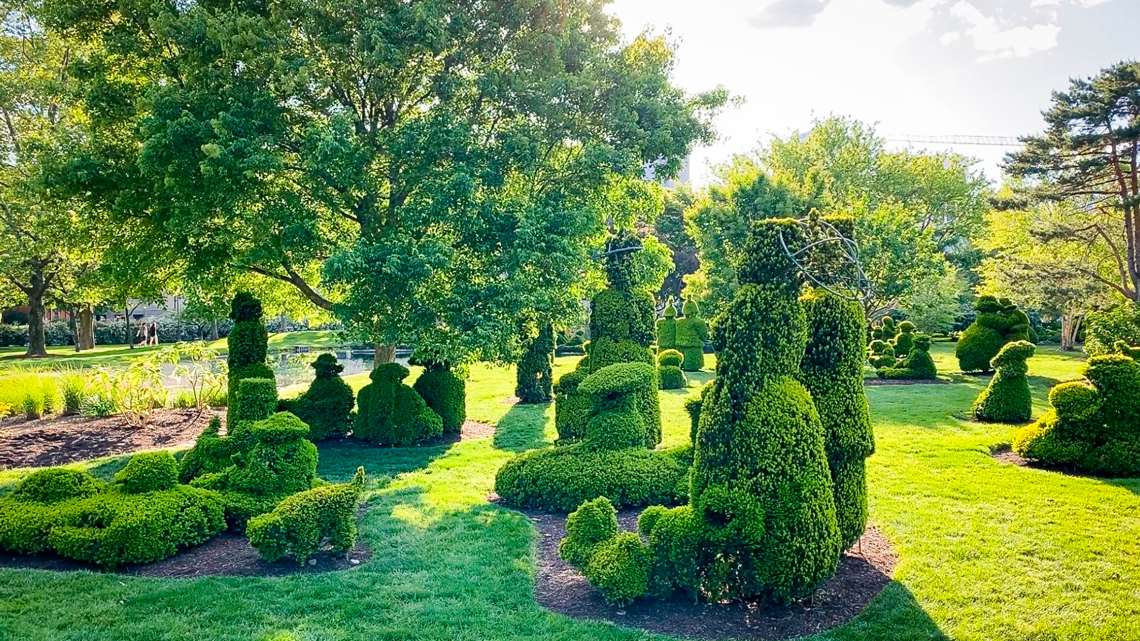 The painting was based on a relaxing afternoon on La Grande Jatte island in the river Seine just northwest of downtown Paris, France. The pond was dug and placed to look like the river in the background. Artificial hills were constructed in the back to mimic the hills just below the horizon.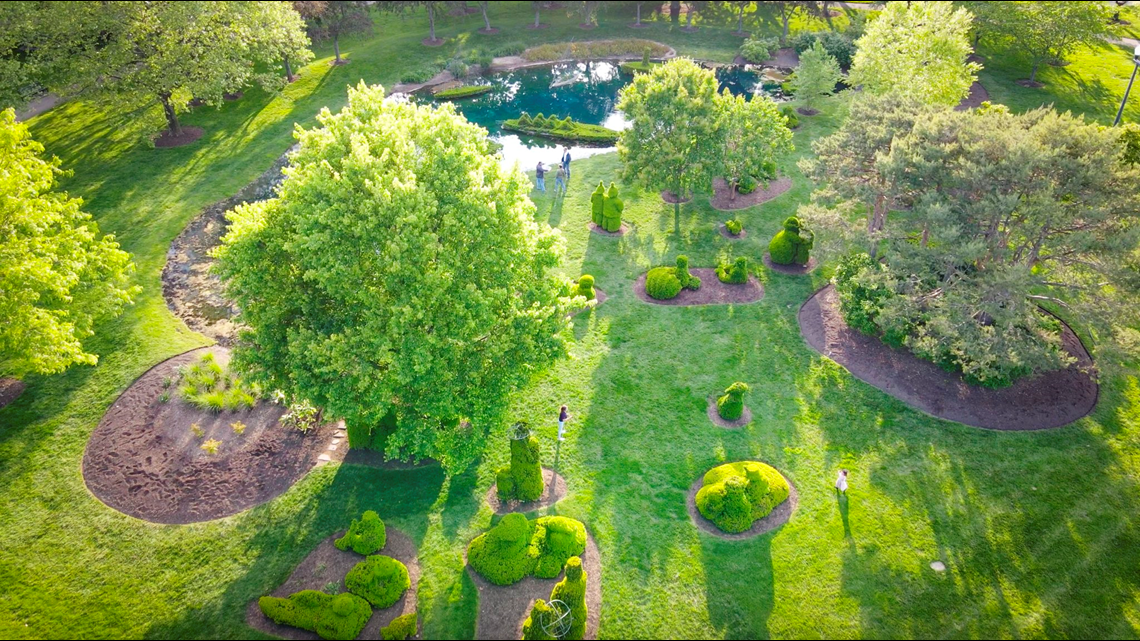 In the pond (river Seine), there are topiaries of the boats and fishermen.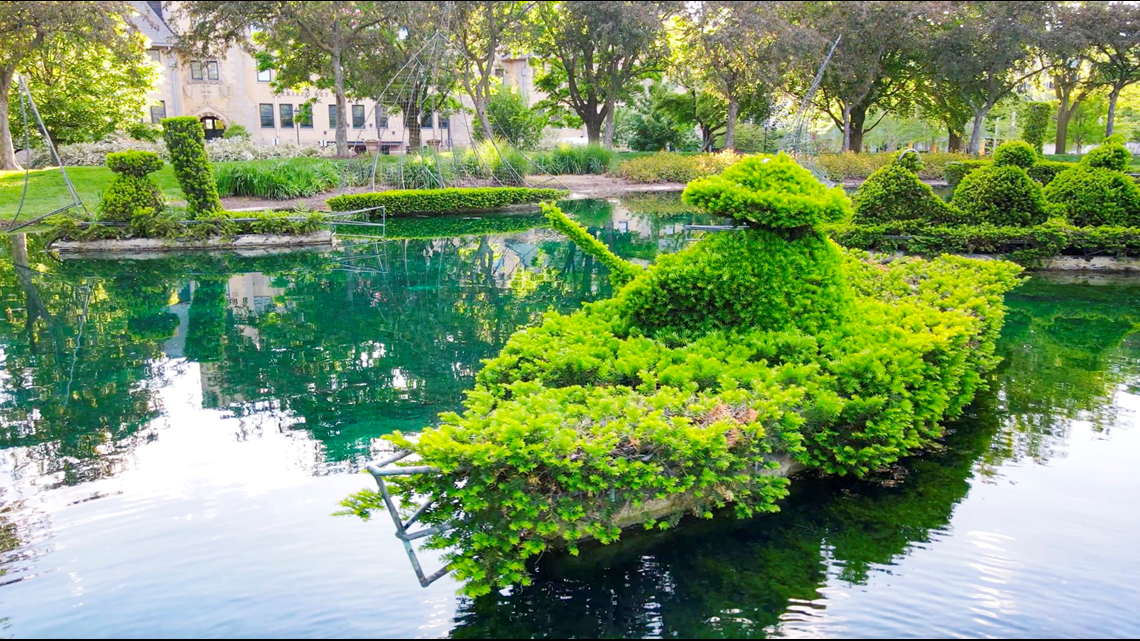 You'll find many of the people, animals, and boats in the scene around the park.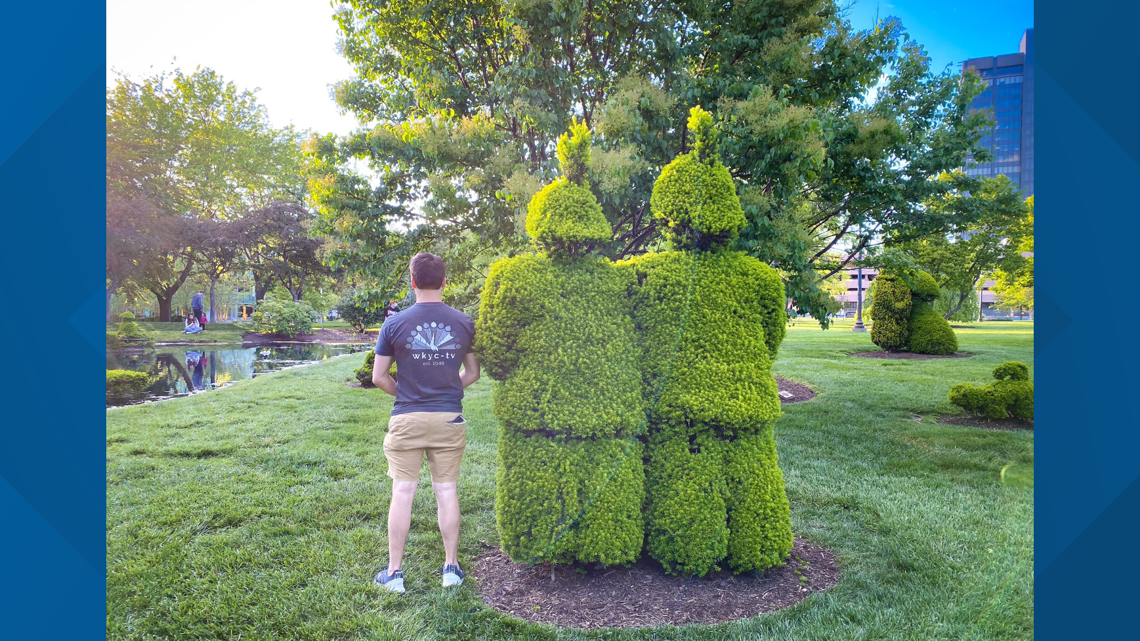 For more information, tap HERE.
There are some parking lots near the park but there may be some construction. Paid street parking is available during the day, with free parking in the evening.
-Head south of I-71 towards Columbus
-Take exit 109B toward downtown
-Follow E. Spring St and N. Washington Ave
-3News Meteorologist Matt Standridge, WKYC