The finale's storyline involved a suspected student's participation in a deadly robbery. It's unclear whether the episode will air in the future.
The synopsis reads: "As the team investigates a deadly robbery that garnered a cache of automatic weapons for the killers, they discover one of the perps is a classmate of Jubal's son, who is reluctant to cooperate."
The network will re-air the show's 12th episode "Under Pressure" in place of the season finale.
Apple TV+ also canceled a red carpet event for its season two of its show "Physical," which stars Rose Byrne, because of the shooting.
The massacre at Robb Elementary School in the heavily Latino town of Uvalde was the deadliest shooting at a U.S. grade school since a gunman killed 20 children and six adults at Sandy Hook Elementary in Newtown, Connecticut, almost a decade ago.
"My heart is broken today," said Hal Harrell, the school district superintendent, announcing that all school activities were cancelled until further notice. "We're a small community and we're going to need your prayers to get through this."
The attack also came just 10 days after a deadly, racist rampage at a Buffalo, New York, supermarket that added to a yearslong series of mass killings at churches, schools and stores. And the prospects for any reform of the nation's gun regulations seemed as dim as in the aftermath of the Sandy Hook deaths.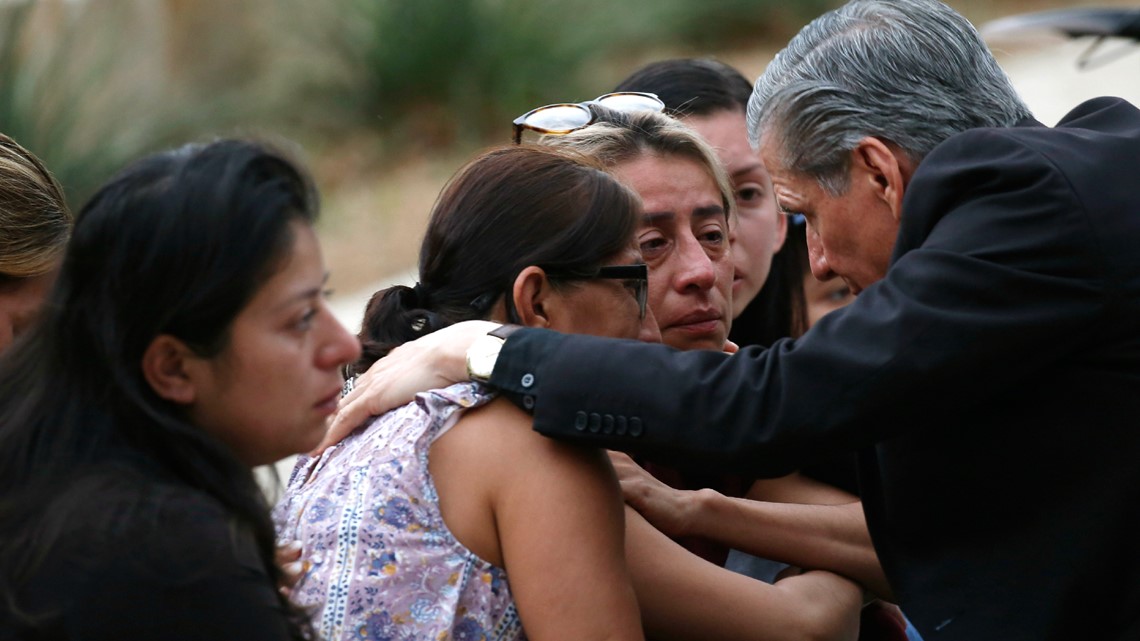 President Joe Biden appeared ready for a fight and called for new gun restrictions in an address to the nation hours after the attack.
"As a nation we have to ask, when in God's name are we going to stand up to the gun lobby? When in God's name are we going to do what has to be done?" Biden asked. "Why are are willing to live with this carnage?