CLEVELAND — There is a new addition to the 3News family!
On Wednesday, Front Row anchor Sara Shookman and her husband Angelo welcomed their new baby boy to the world. Luca Angelo James was born at 3:27 a.m. He weighs in at 8 lbs., 4 ozs., and checks in at 20 3/4 inches tall.
"We're so thrilled to be adding to our family. Isla loves babies and can't wait to be a big sister," Sara said when she announced her pregnancy on Front Row in November of 2021. "Angelo and I each have one younger sister. There's no love like that sibling relationship."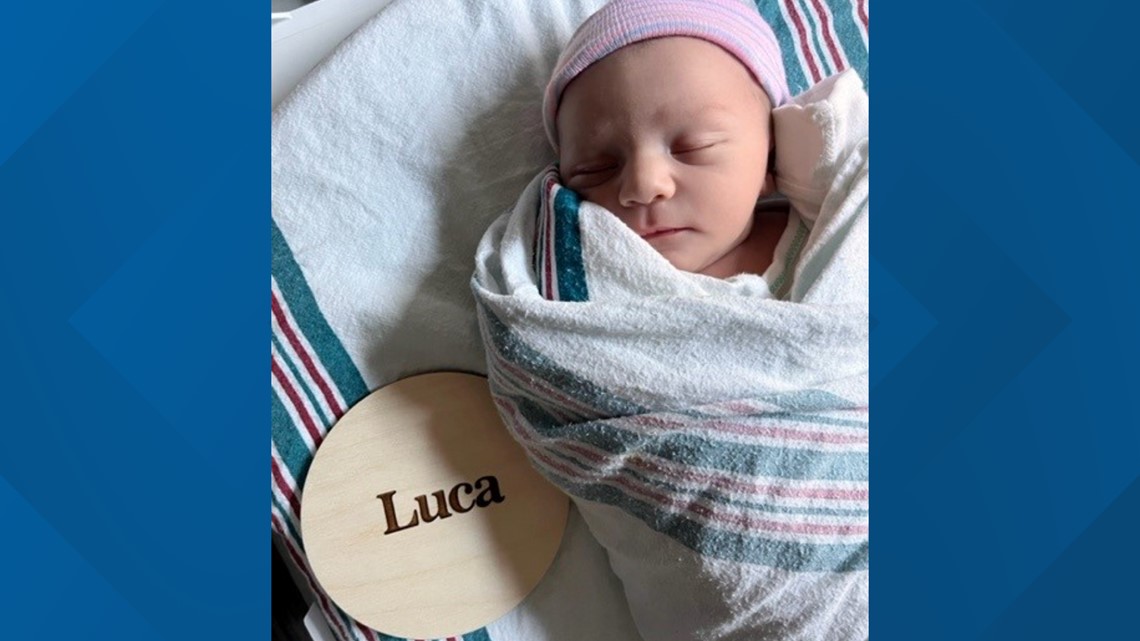 Sara and Angelo opted not to know the gender of their baby prior to Wednesday's birth. Their nickname for Luca had been "Meatball."
"Everyone is doing great," Sara tells us. "Isla is so glad Meatball came out to play."
Congratulations to Sara, Angelo, and Isla.