CLEVELAND — Lyndhurst native and current Mentor resident Laura Pavalko is a busy mom of two and a dedicated nurse at University Hospitals, where she cares for patients on a neurosurgical floor. Her patients there are dealing with brain tumors, spine surgeries, head traumas, strokes, and more.
On a recent day off, she thought she was headed to brunch with her family, but 3News anchor Sara Shookman was waiting to surprise Laura with a very special day, all dedicated to her.
For National Nurses Week, we wanted to find ways to give back to those who give so much to others. We got dozens of nominations for a deserving nurse to pamper.
Laura's came from her parents, Ed and Mary Kay Jindra. It read, in part:
"I am writing to nominate my daughter Laura Pavalko for your Spring makeover. ... Her dedication to her job is reflected on a daily basis. Due to the nursing shortage on her floor, she often is assigned more patients than in pre-COVID days. In addition to her nursing duties for her patients, she is more often than not the Charge Nurse for her pod. As a charge nurse, she oversees the smooth running of the pod pitching in to help her coworkers when needed and, at times, helping patients' family members understand the care that their loved ones are receiving. ... Her many years have given her the experience and knowledge to understand the nuances of the needs of her patients. Any patient who is lucky enough to have Laura as their nurse has a fierce patient advocate. Additionally, she is a fabulous team member. Because of these many responsibilities, Laura rarely leaves the hospital at the end of her twelve hour shift. Before she leaves, she makes sure that all of her patients' needs are met and provides detailed reports on each one to the nurses who will take over her patients on the next shift. Oftentimes, when the floor is short staffed, Laura will stay later to help the next shift pass out medications. Even after Laura leaves the hospital, she is thinking about her patients. She has been known to stop on her way into work to pick up breakfast or a special treat for a patient who has mentioned as desire for something other than hospital food. As a result of Laura's dedication to her patients and her love nursing, she has received many compliments form patients and co-workers, If there is a more dedicated nurse, I have never met one."
When the shock of the big surprise had worn off, Laura told us the last two years of the pandemic have been the hardest in her career.
"A lot of times I'm actually there probably 15, 16-hour days," she said. "These patients were alone and we were their only support. Their family is supposed to be there for them [but could not be there], and we have to become their family."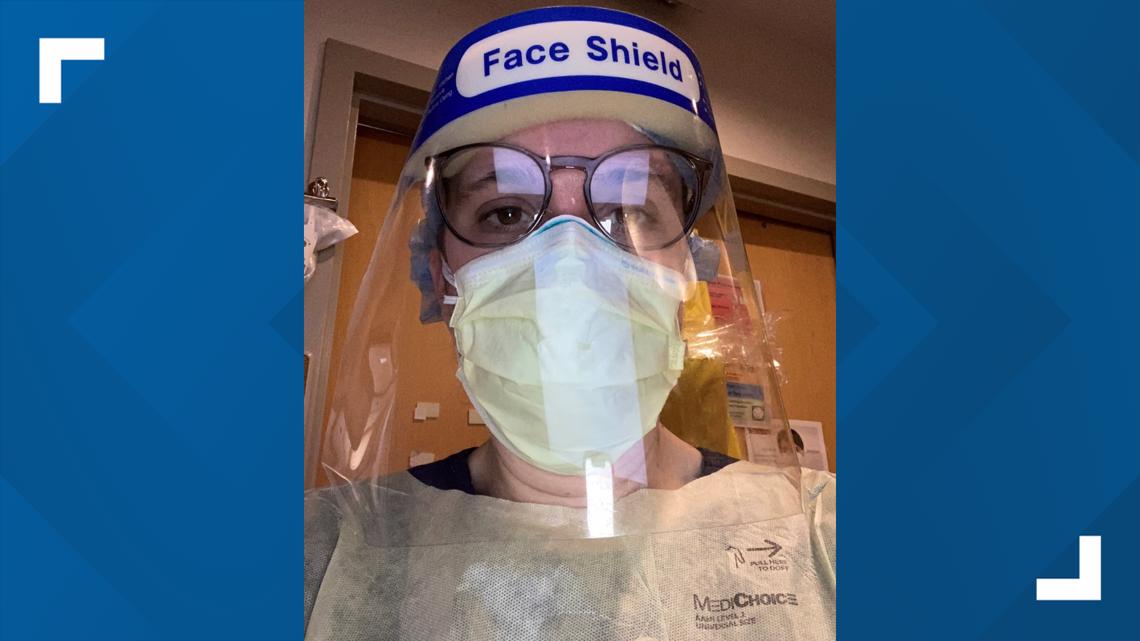 It was also a hard time to be a parent to her two young children, 7-year-old daughter Emma and 4-year-old son SJ.
"The hardest thing for me was like, when I [came] home, my kids would want to give me a big hug, and I'm like, 'Don't touch Mommy. Mommy has to take a shower and strip all my clothing off,'" Pavalko recalled. "I was always a afraid of bringing this home to my kids."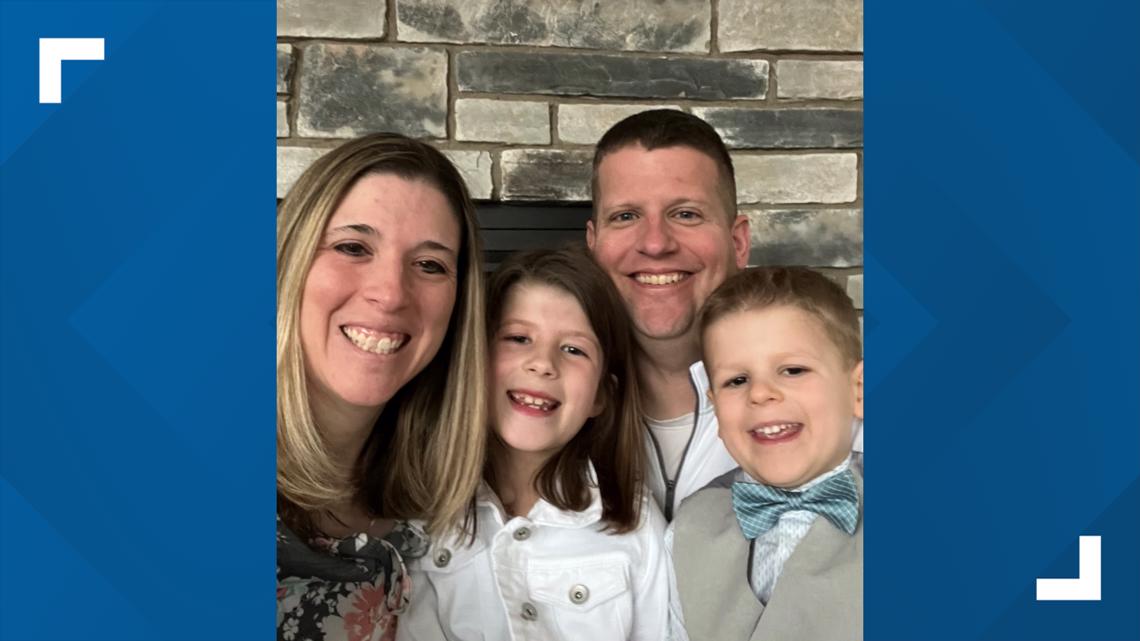 The only way she's gotten through it all? Her supportive family.
"The biggest support has been my parents, like hands down," she told Sara. "My poor mom and dad would hear me in tears all the time on the phone, on the way home from work, because I had to vent to somebody. My husband and my kids, you know, my family has been there."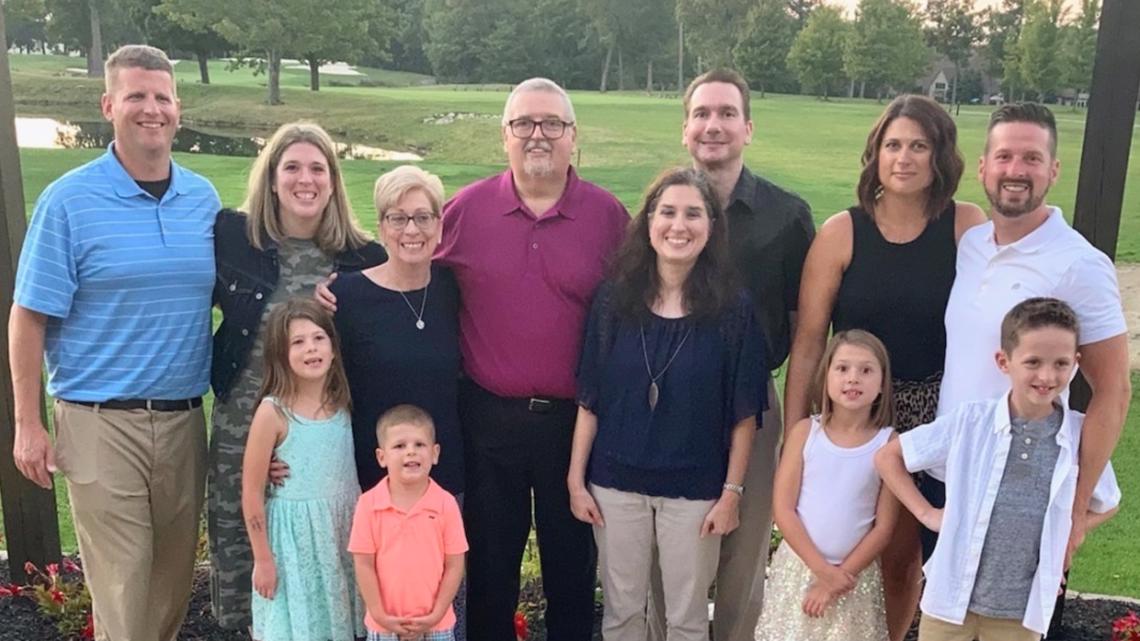 Given all of the stress—those long shifts and many overtime hours—we figured nurses like Laura probably don't get much time to themselves. So, we enlisted 3News style contributor Hallie Abrams, The Wardrobe Consultant, to help us put together a full day of self care at Legacy Village.
First up, a stop at LOFT for some retail therapy. Hallie and her team met with Laura and gave her a consultation to help determine her style and what she needed in her wardrobe. As it turns out, Laura was looking for a look to wear to Emma's upcoming First Communion.
Mid-way through the process, Sara checked in with Laura to see how she was feeling. Laura said she was loving the "me" time, but she was most excited about seeing her family's reaction to her new look.
"I'm in jeans—or, you know, t-shirt and hoodie and sweatpants when I'm not in scrubs," she admitted, "so I can't wait to see my family, to see this for them."
Stylist Bayley Brown put the finishes touches on Laura with some neutral and natural makeup, and finally, it was time for the big reveal. Needless to say, everyone was thrilled to see all Laura glammed up, but Laura's husband Scott agrees the day was about so much more than just a new look.
"She doesn't ever have a chance to take care of herself, especially being a mom, too," he said. "She takes care of her kids, she takes care of me, so I mean, it's just to have a day where she could take care of herself, and really, that's phenomenal. It's an awesome experience."
As Hallie pointed out, the day would not have been possible without the help of her partners at Legacy Village.
"Really, it was a village that came through, and we were able to give Laura not only this beautiful First Communion outfit, but a girl's night out outfit from LOFT and some great new shoes that you can wear for both," Abrams said. "Then Ladies and Gentlemen has some Aveda stuff for you to take home as well."
This was also a special day for us at 3News. As Sara said to Laura, we are so grateful for all nurses who work so hard every day.
"We just have to say thank you again for all of the hard work you're doing," Shookman declared. "I know this isn't a look you'll wear at the hospital, but we are so grateful for what you do there for all of your patients and to you and all of your colleagues. Thank you again."