CLEVELAND — A YouTuber with a penchant for paper crafts has faithfully recreated one of Northeast Ohio's most loved and hated landmarks – old Cleveland Municipal Stadium.
The channel has a simple name, Paper Stadiums, so you won't mistake what kind of content you'll find. On this channel, you'll see scale models of plenty of famous stadiums like Yankee Stadium, Candlestick Park, Wrigley Field, Shea Stadium and The Astrodome.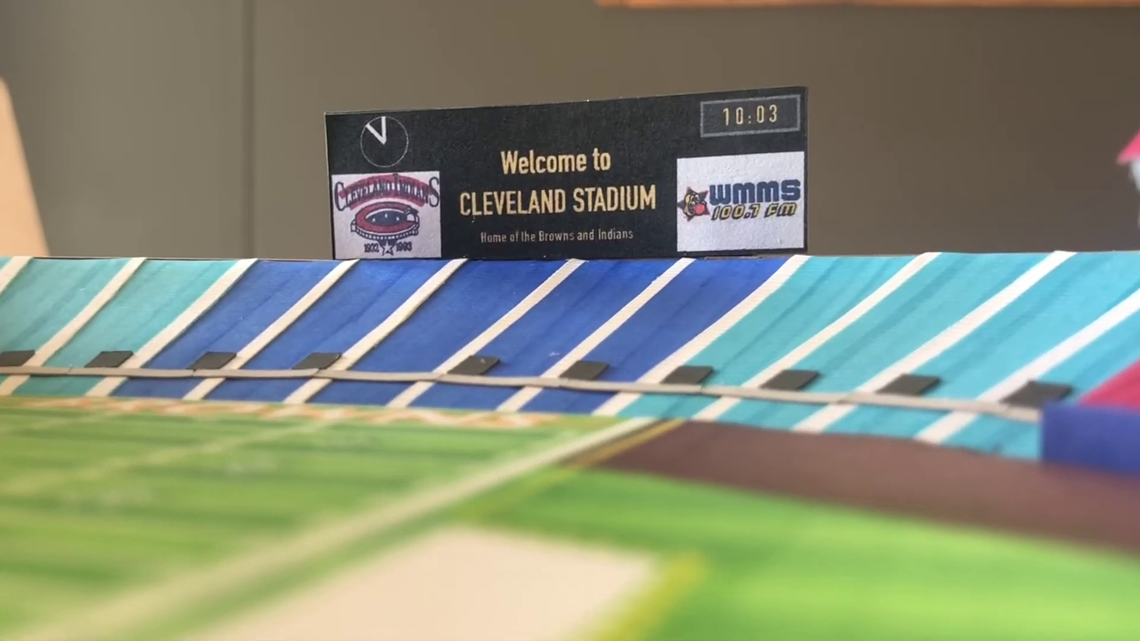 For the Municipal Stadium model, the builder went all-out. Knowing that this was one of those classic stadiums that hosted both Indians baseball and Browns football, he made removable playing field surfaces for both sports.
The amount of detail that this builder applies to every model is astounding. You can see for yourself how the Cleveland Stadium build came together HERE or in the player below.