At Disneyland and Disney World, it's expected that you'll have to wait in line for rides.
But there's also a treat that draws huge crowds.
Dole Whip has become a cult phenomenon.
It has such a big fan following, you can buy Dole Whip t-shirts, Dole Whip phone cases, Dole Whip jewelry and more.
Sold at Disney Parks and the Dole Plantation in Hawaii, it's basically a pineapple-flavored soft serve.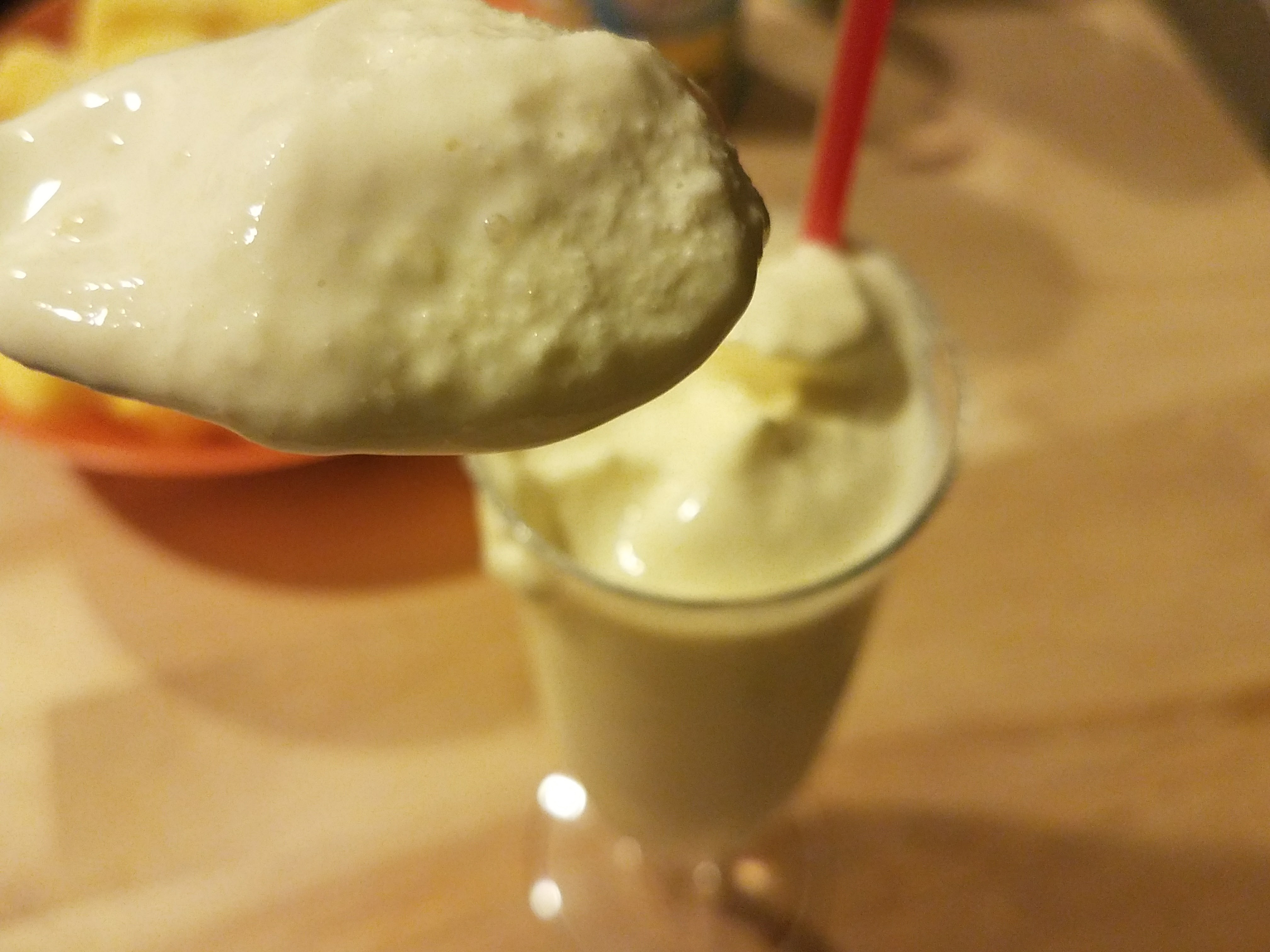 The creamy treat can be enjoyed on its own or as a float with pineapple juice.
And it's really easy to make at home.
We found a lot of recipes online, and had a delicious few weeks testing them out. The one below gave the best fresh flavor combined with the smooth, light texture reminiscent of the real thing.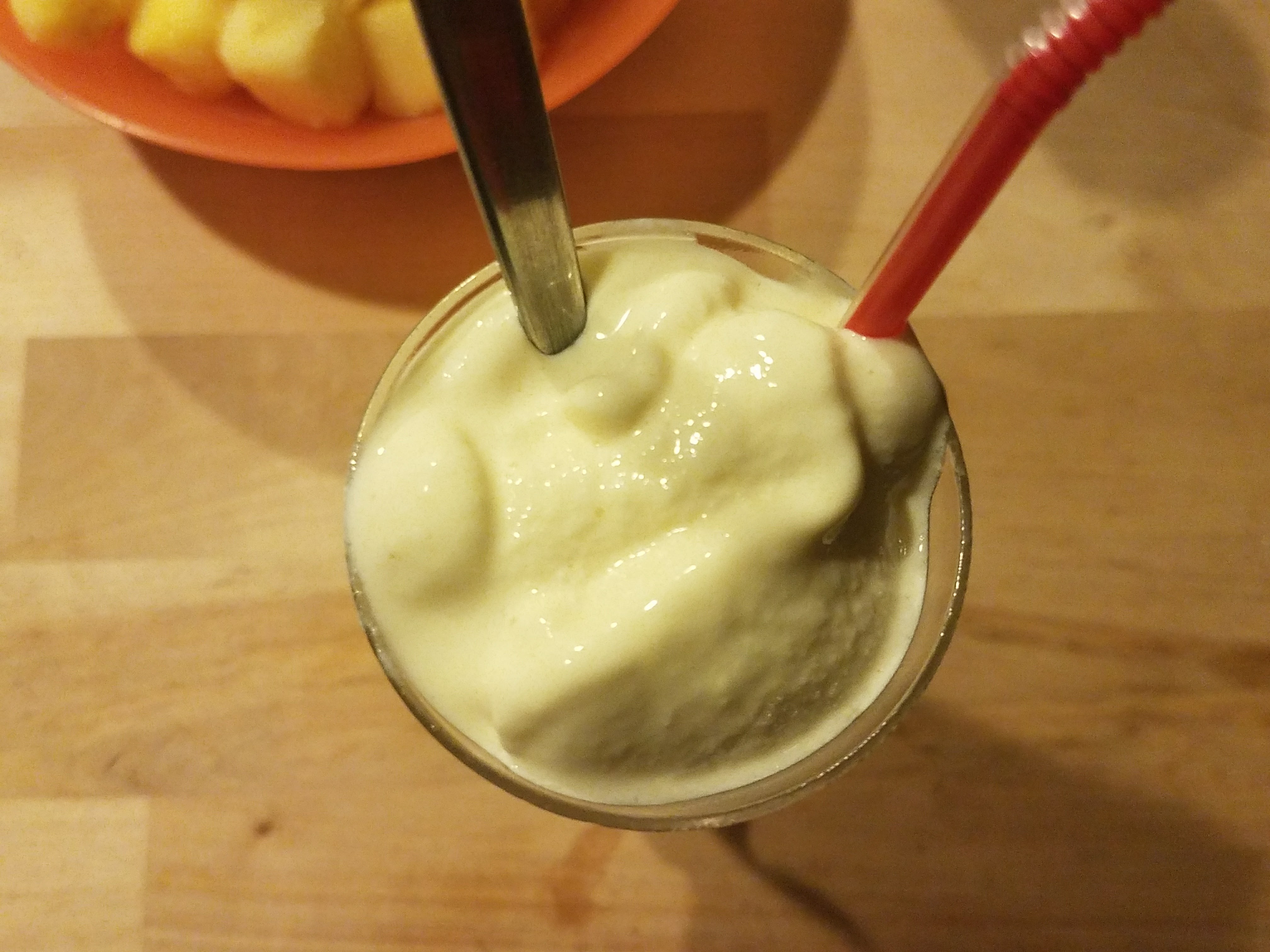 Homemade Dole Whip
Ingredients:
6 oz pineapple juice
1 Tbs honey
8 oz frozen Cool Whip
2 cups frozen pineapple chunks
Instructions:
Add all the ingredients to a blender in the order above. Be sure your Cool Whip and pineapple chunks are completely frozen. I also put the pineapple juice in the freezer for a few hours so that it was partially frozen. This just helps the final product be a little more stiff.
Blend until smooth. You may have to turn the blender off and on a few times and stir the mixture a few times, but it will eventually get there. Once it's nice a creamy you're done.
Serve in your favorite dish, or top with pineapple juice for a delicious float!