ATLANTA — Over the weekend NBA legend Shaquille O'Neal dished on his latest franchise, a string of Papa John's restaurant.
O'Neal, who is the first black person to join the Papa John's board of directors, hosted the ribbon cutting for one of the 9 stores he's investing in.
He spoke with The A-Scene's Francesca Amiker about how he's giving back.
"My plan is to adopt 9 underprivileged schools and give them Shaq Pizza Fridays," O'Neal said.
All 9 of those engagements will be in Atlanta. At the grand opening for the Georgia Tech location, hundreds came out to his block party off state street, which is a busy location in the city.
Atlanta Mayor Keshia Lance Bottoms and the CEO Steve Ritchie were there to support the former Los Angeles Laker.
Shaq redesigns Atlanta Papa John's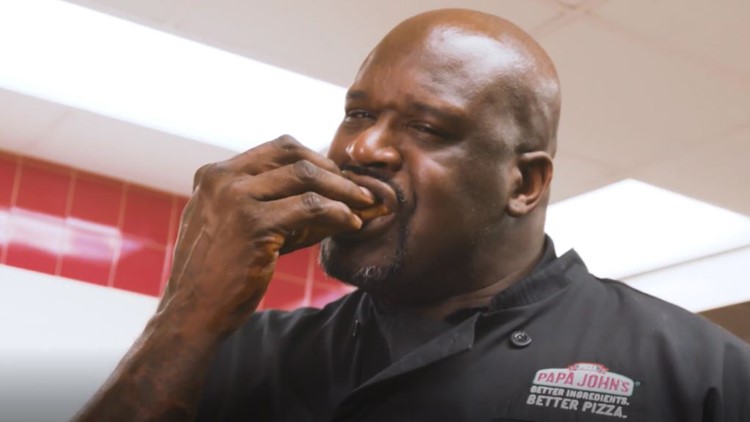 Shaq signed autographs and partied for 5 hours with his fans, giving out free pizza and more.
There was even the unveiling of an inspiring mural on the side of the store created by students from Maynard Jackson High and Morehouse College.
Shaq said he's ready to change the company's culture.
"I want to be the gateway for kids who think they can't become something. I look at a lot of kids and I see myself. I wasn't the one who could read out loud in class. That wasn't me. I wasn't me I was very outspoken," O'Neal said. "My mother told me 'baby, you can [be] anything [you] want.' So being that she said that I'm telling all the children that you can become."