CLEVELAND — On Wednesday, groups of healthcare workers streamed out the front doors of MetroHealth's main campus in Cleveland, all headed to the green space in front of the building. The reason for the mid-workday break had four legs and a tail, and was named Trumpet.
Trumpet the bloodhound is a celebrity in his own right, as the first ever dog of his breed to take home the prestigious title of Best in Show at the Westminster Kennel Club Dog Show.
Having done a full media circuit in New York, Trumpet greeted the team at MetroHealth. His owner, breeder, and handler Heather Buehner grew up in Parma, and also has a client whose daughter works at the hospital.
"I think with everything that's gone on since 2020, beginning of 2020, I feel like dogs make people happy, you know, and gives them a sense of a moment to get out of that world and just be around animals," Buehner said.
Buehner said she hoped Trumpet would bring the healthcare workers a sense of joy. That was certainly the case for Taylor Orvosh, graduate medical education program coordinator at MetroHealth.
"I think it's just been hard for everybody, not just in healthcare. I think every single person has been affected one way or another," Orvosh said. "Small gestures of kindness, even just being able to meet a celebrity that's giant and furry, it makes the day and makes the times a lot better."
Trumpet was not the only furry friend spreading smiles at MetroHealth. Hope, the hospital's K9, was also greeting employees with his officer Tony Konieczka.
According to Konieczka, Hope is trained in narcotics detection and tracking, and has received a warm welcome since arriving in the hospital. Konieczka said Hope coming to the hospital was made possible through a grant provided by the Ripepi family.
"He's looking forward to being a little bit of a therapy dog too, he's going to be working with the kids and anyone else who wants to spend time with him," he said. "As you can see, he loves attention."
While Hope may not be as used to the limelight as Trumpet, both were spreading smiles.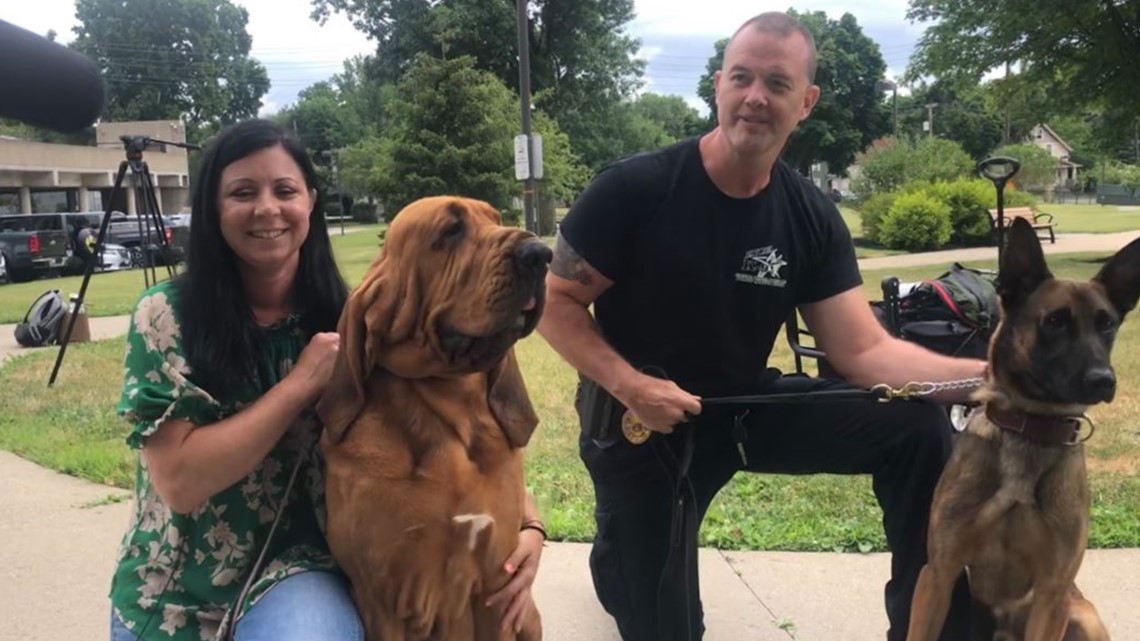 More from Isabel Lawrence: