Kim Kardashian finally addresses Kanye West's recent erratic behavior, Disney Plus releases first trailer for "Black is King," Megan Fox says Machine Gun Kelly is more than her soulmate, and Prince George celebrates his seventh birthday. These are the top headlines around Hollywood.
Reality TV star and mogul Kim Kardashian is speaking out for the first time regarding rapper and husband Kanye West's current mental state.
Following his controversial 2020 presidential campaign rally on Sunday night and his string of now-deleted tweets on Monday calling out Kardashian and her mother Kris Jenner, West once again returned to the social media app on Tuesday night to let his thoughts run wild.
In one tweet that has since been deleted, West called Jenner "Kris-Jong-Un" and accused Kardashian of having an affair with rapper Meek Mill, after Mill and Kardashian - a vocal advocate for improvements to the criminal justice system- met in 2018 to discuss prison reform.
The "Yeezy" designer said that Kardashian was "out of line" for the meeting and in a separate tweet, said that he has "been trying to get divorced" since Mill and Kardashian's hotel meeting.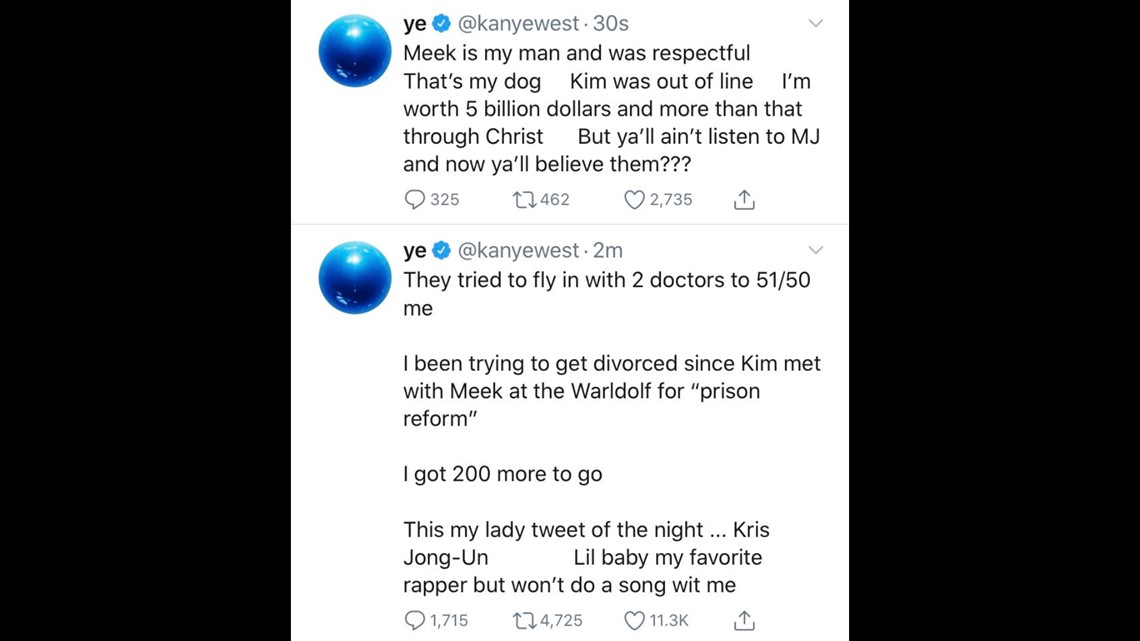 The "Keeping Up With the Kardashians" star finally addressed the drama with her husband on Instagram Wednesday morning, writing "As many of you know, Kanye has bi-polar disorder. Anyone who has this or has a loved one in their life who does, knows how incredibly complicated and painful it is to understand."
Kardashian asked that the media and fans give their family privacy during this time, and that they give West "compassion and empathy."
Disney Plus has finally released a full trailer for Beyonce's upcoming visual album, "Black is King."
The album, which Beyonce wrote, directed, executive produced, and starred in was inspired by the "Halo" singer's role in last year's live-action remake of "The Lion King."
"Black is King" celebrates Black history, culture, and traditions and uses some pretty incredible music to create storylines throughout.
The visual-album also stars several prominent Black celebrities, including Naomi Campbell, Lupita Nyongo, and of course, Beyonce's husband, rapper Jay-Z.
Fans can watch the new special album when it drops on the Disney Plus streaming app on July 31.
And things seem to be heating up between Cleveland rapper Machine Gun Kelly and "Jennifer's Body" actor Megan Fox.
The new couple dropped in on the "Give them Lala" podcast with "Vanderpump Rules" star Lala Kent to discuss their whirlwind relationship, and why they just make sense.
"I knew right away that he was, what I like to call, a 'twin-flame,'" Fox said during the podcast.
According to Fox, a "twin-flame" is even more special than a soulmate and is a single person's energy split into two.
The pair, who met filming a music video, had their horoscopes read during the episode and discussing their instantaneous connection and immediate love.
We will have to take their word on the whole "twin-flame" thing, but they did look incredibly happy in a video posted to Instagram.