CLEVELAND — There have been a lot of celebrity babies in the news lately, and we are excited to share that our WKYC Studios family has grown as well!
Our fantastic digital executive producer Ryan Haidet and his wife Leah welcomed their baby girl this past weekend. Dylan May is 6 pounds, 12 ounces of pure joy!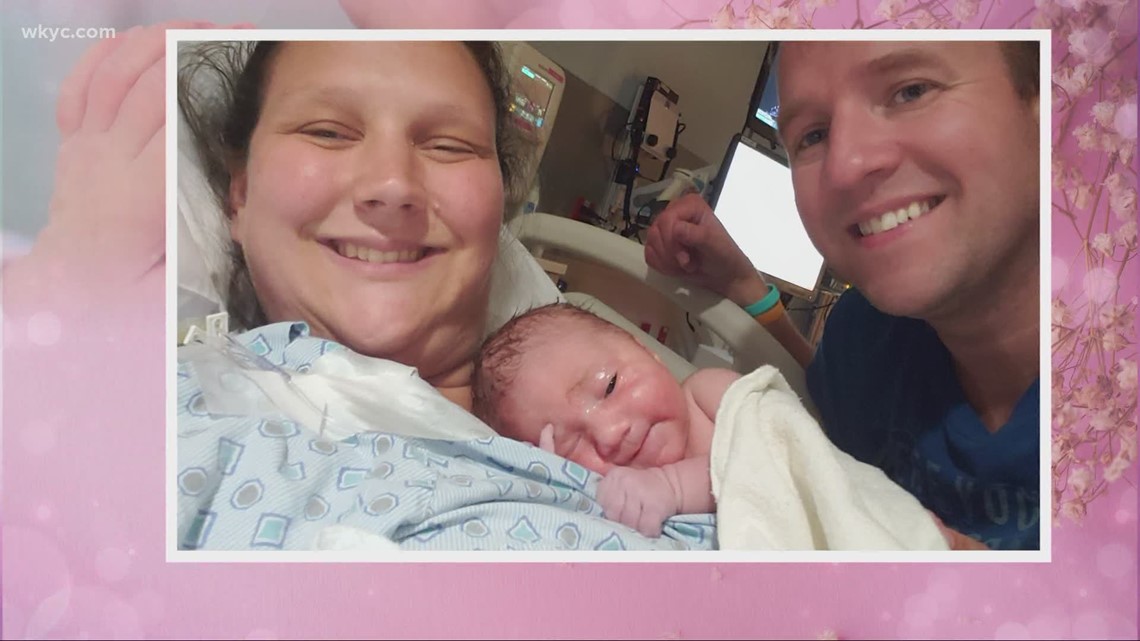 You might recognize Ryan as our resident Cedar Point reporter and roller coaster enthusiast. He has been featured checking out several of the parks newest rides over the years.
Dylan is currently 20 1/2 inches tall, and we know Ryan is counting down the days until she reaches four feet and can join him on the Millennium Force. It will be here before he knows it!
Congrats to the beautiful family!