In his new series Game Changers, Dave Chudowsky is hearing from the innovators, tastemakers and trailblazers making an impact on Northeast Ohio and beyond.
His first guest is someone who will truly be changing the game in Ohio starting January 14th - current Attorney General and Governor-Elect Mike DeWine.
Before their sit-down interview at the Terminal Tower Observation Deck, Dave showed DeWine and his wife Fran the space's unparalleled view, something DeWine had not yet seen, despite his decades-long service in Ohio politics.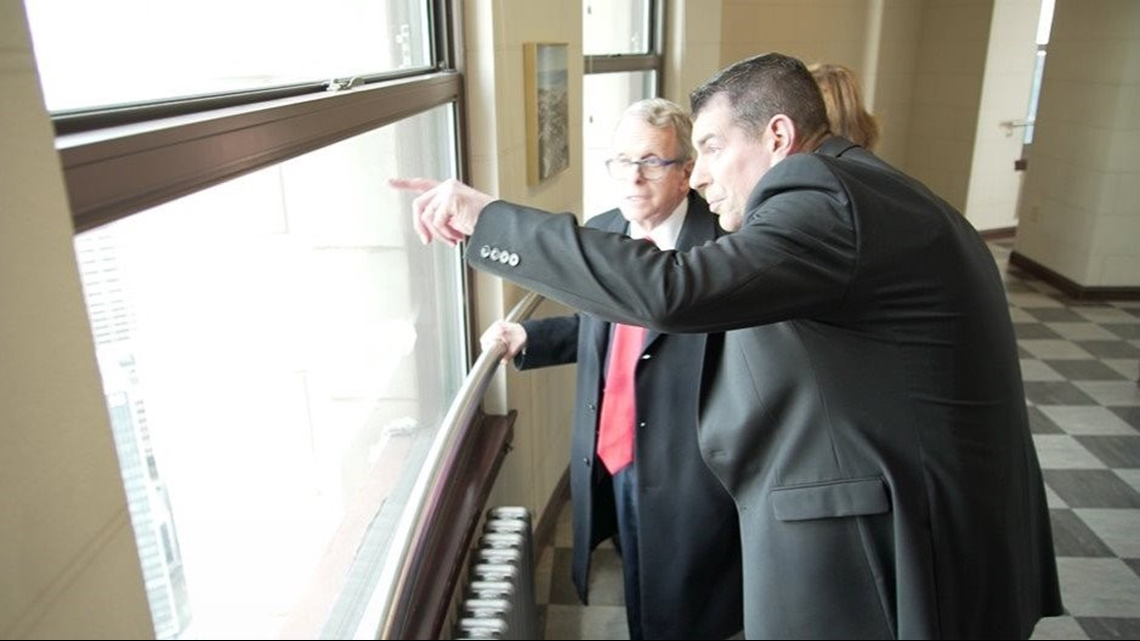 When asked if his win has sunk in, DeWine said he's spent his life preparing for the job and is ready to make an impact.
"Starting as a county prosecuting attorney and every job I've held since then, I've learned something from every single job. And now is the opportunity to go out there and make a difference every day," DeWine told Dave.
For the Governor-Elect, himself a grandfather of 23, that difference begins with Ohio's children. He plans to expand an existing plan that provides support to at-risk first time mothers and improve access and quality of early childhood education services.
Another priority remains fighting Ohio's opioid epidemic and continuing the battle he started in court against drug companies and distributors, saying "You can't ever recapture those lives, but what we should insist from the drug companies is that they help clean up the mess that they made."
DeWine knows he has work to do in Cleveland and Cuyahoga County, where he lost by more than 172,000 votes, saying "I am the Governor for every person in this state and I intend to act that way."
It's a pledge that frames his vision for cooperation, from local leaders all the way to President Trump's White House, calling himself "an Ohioan first." "Ohioans elected me. I'm a Republican second."
And like any great Ohio politician, when it comes down to choosing between the Browns and the Bengals, DeWine says he roots for both.
"I root for the Browns, except when they are playing the Bengals."
You can watch the full interview in the video player at the top of this story.