CLEVELAND — Tim Misny -- you know what he does -- joined us on 3News to make a very special announcement early Thursday morning.
And it was a big message directed at our own GO! morning show anchor Dave Chudowsky from Austin Love...
"I have been retained as counsel by a one Austin Love on an extraordinarily, egregious, malicious case," Misny said. "My first reaction was to sue you. Devastate you. Take everything you own and you would be owing us for the rest of your life. But Austin asked me to try a different approach. The approach is to let you know that if you ever – and I mean ever – play a game with this beautiful artifact, priceless iconic artifact, know this: I will make you pay."
The message from Misny all started two months ago when a cardboard cutout of Dave that Austin has used in countless reports went missing from the newsroom.
On the hunt to find "flat Dave," Austin ultimately discovered the prized possession hidden under producer Brooke's desk.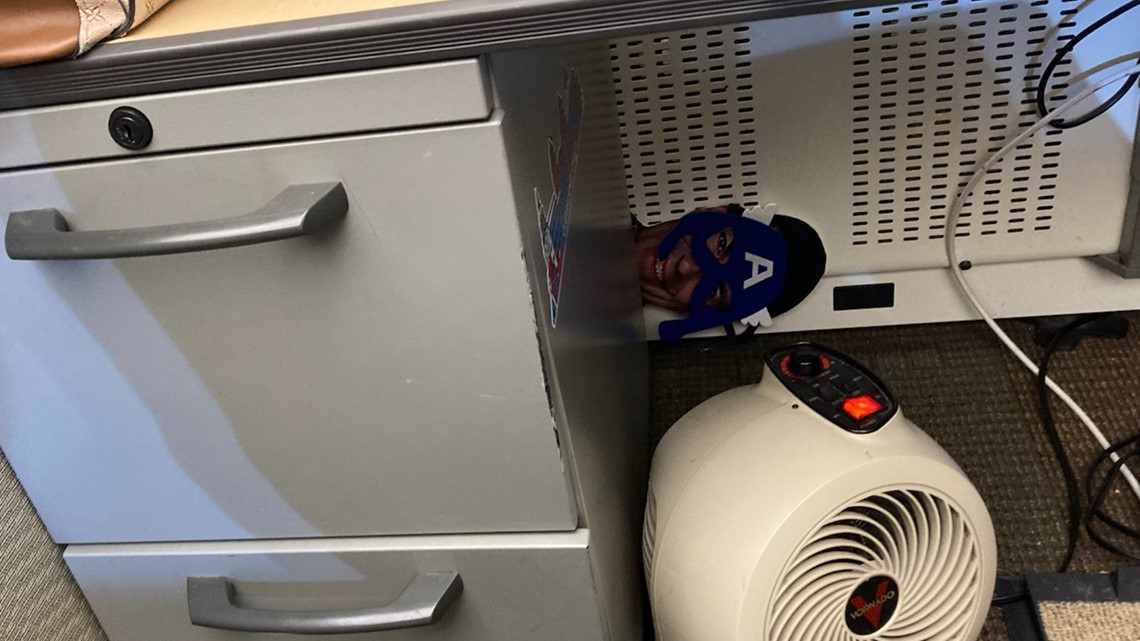 "I've been hatching this scheme just to make a point to never ever mess with flat Dave ever again," Austin said. "You can't prank a prankster, ladies and gentlemen."
Thanks, Mr. Misny. We now have order restored with "flat Dave" back in the hands of its rightful owner.
In case you missed it, Misny also joined Austin for a one-on-one interview in which he shares the story behind his billboard campaign. You can watch that segment in the video below: