MADISON, Ohio -- He knows he's going to die.
Fred Evans fought the good fight.
It turns out cancer will have the final say.
But right now, this business of really and truly living life gets more important by the minute.
"This is my Batman room! I got little things that talk, plates, I got clocks and watches," says 73-year-old Evans.
He's right smack in the middle of a room in his Madison home that has wall to wall Batman stuff.
"Oh yeah! I got underwear and slippers too" Evans offers up.
He still has his sense of humor, even after cancer has taken so much.
"I'm getting weaker and weaker every day. It's cancer and it's going through my whole body," Evans explains.
On Thursday, that body, that sharp mind and that beautiful spirit went for a ride in the Batmobile.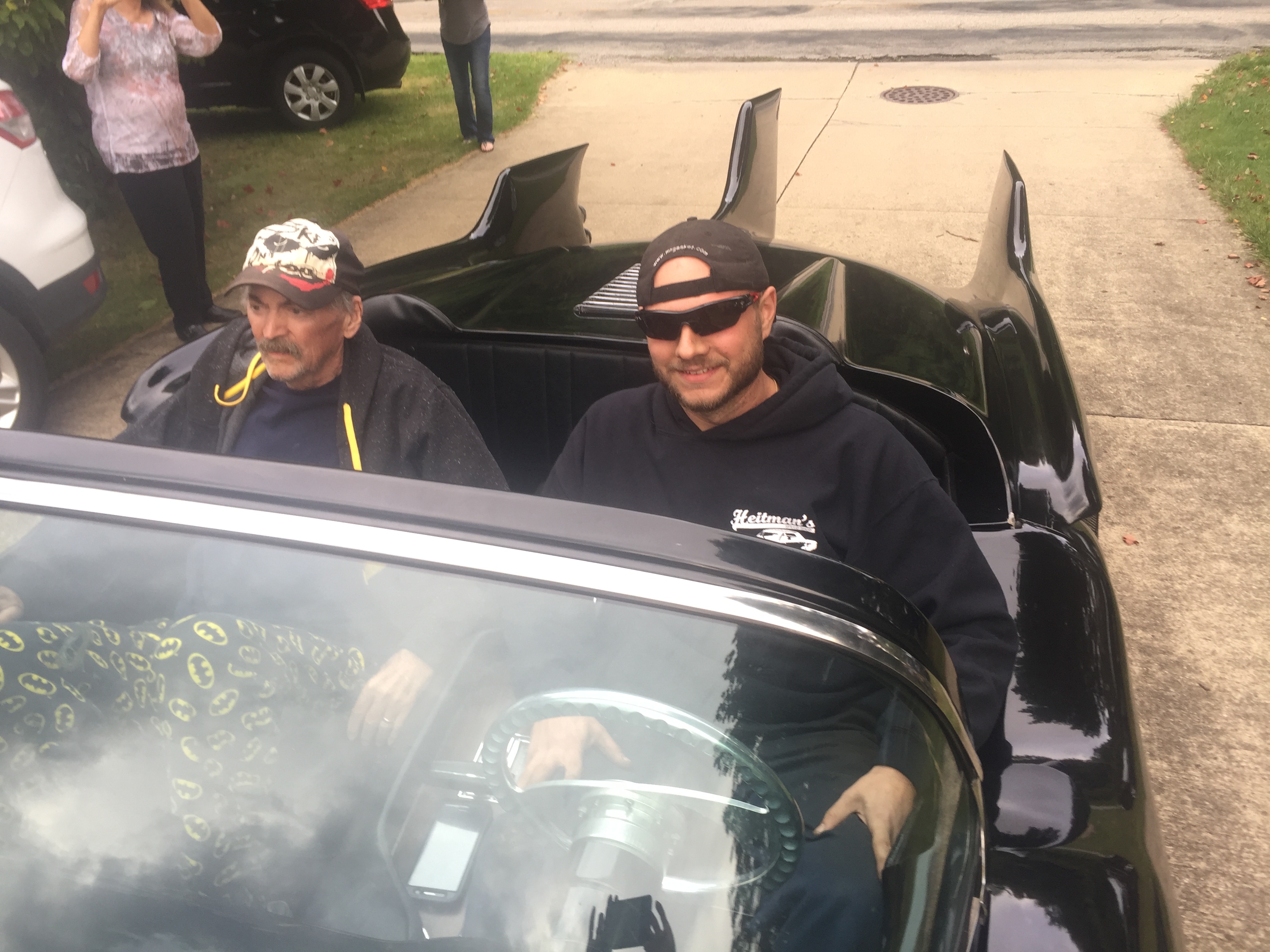 The Batmobile driver pulled up to Evans' driveway with the iconic batman song blaring. BATMAN on the license plate.
It was a birthday present three weeks early, since no days are guaranteed nowadays.
The priceless memory was made possible by Fred's Hospice of the Western Reserve friend Adam Van Boxel, who did a little research.
"Fred wanted the Batmobile so Hospice of the Western Reserve made it happen," says Van Boxel.
"I always wanted to ride in the Batmobile! Now I got the chance," Evans smiles on the return.
Our new friend Fred, is also forever grateful for the things Barb and Fred always did, knowing now they won't last forever.
"We always kiss good night and she knows I love her and she knows she loves me," says Evans of the love of his life.
That's what happens when Barb and Fred said "for better or worse" 53 years ago, and meant it.
"It's been too short. It may be 53 years but it just seems like yesterday," Barb says as she smooches her Mr. Wonderful on the head.
It's The Good Stuff...in their real life super hero.