SANDUSKY, Ohio -- Things are getting wild at Cedar Point.
New for the 2018 season is "Steel Vengeance," an all-new roller coaster that breaks a total of 10 world records.
It will be the first wood-steel hybrid coaster in the world to reach heights higher than 200 feet. Standing at 205 feet tall, riders will plummet at a 90-degree vertical angle at speeds up to 74 mph with four upside-down maneuvers.
Overall, Steel Vengeance is 5,740 feet long, including a 73 mph airtime hill. There are 27.2 seconds of total airtime throughout the entire ride, which is the most on any roller coaster in the world.
Cedar Point officials announced the details Wednesday during a "Hootenanny" celebration in the FrontierTown section of the park.
The pulse-pounding ride, which takes over the former Mean Streak wooden roller coaster, is currently being pieced together by Rocky Mountain Construction. The company, better known as RMC, overhauls old wooden coasters into wood-steel hybrids, offering a much smoother experience.
Steel Vengance features a 116-foot-tall outer-banked hill placing riders on an outward tilt while moving forward. The coaster will also debut the first-of-its-kind "Twisted Snake Dive." In this new maneuver, the coaster's train will enter a half-barrel roll, hang upside-down for a brief moment and then turn back in the direction of travel, not completing a full roll. The coaster's is configured in a figure-eight layout.
The ride will debut during Cedar Point's opening day next season in May 2018.
Here's what it will be like to ride Steel Vengeance in the front seat:
STEEL VENGEANCE RIDE STATS
Ride time: 2 minutes, 30 seconds
Maximum speed: 74 mph
Capacity: 1,200 riders per hour
Model: Hyper-hybrid (Wood-steel coaster higher than 200 feet)
Lift hill height: 205 feet
Angle of first drop: 90 degrees
Vertical drop height: 200 feet
Total track length: 5,740 feet
Ride: Three, 24-passenger trains named after 'Wanted' characters "Blackjack," "Digger" and "Wild One."
Restraints: Lap bar with redundant safety belt
See photos of what Steel Vengeance will be like once it's complete:
PHOTOS | Cedar Point introduces Steel Vengeance roller coaster for 2018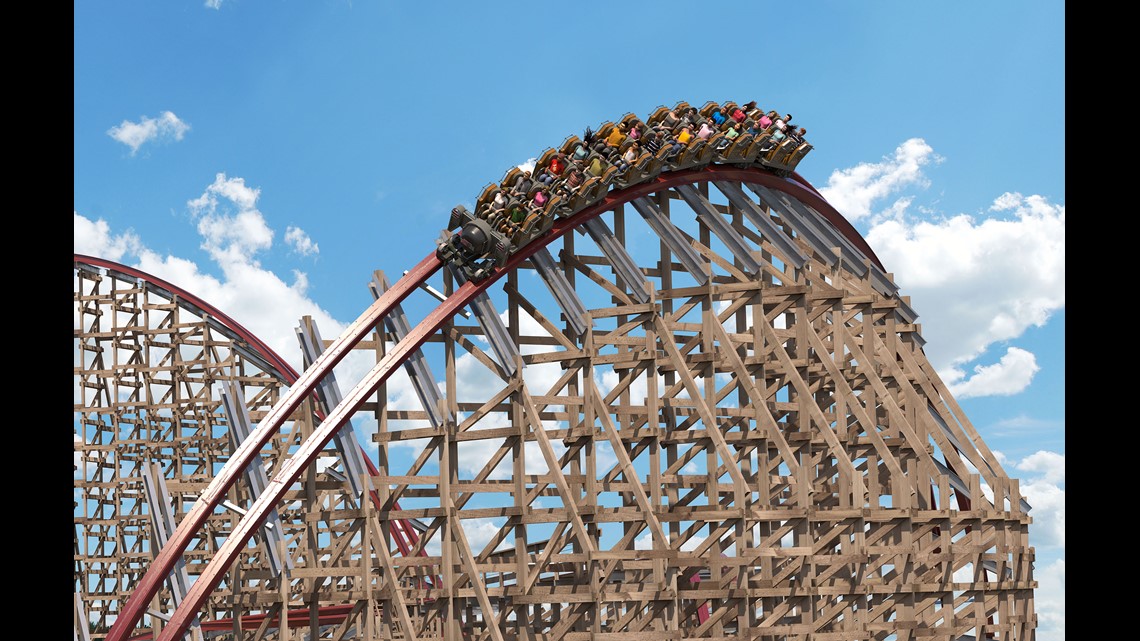 WORLD RECORDS
Tallest hybrid roller coaster (205 feet)
Fastest hybrid roller coaster (74 mph)
Longest hybrid roller coaster (5,740 feet)
Steepest drop on a hybrid roller coaster (90 degrees)
Longest drop on a hybrid roller coaster (200 feet)
Most inversions on a hybrid coaster (4)
Fastest airtime hill on a hybrid coaster (73 mph)
Most airtime on a hybrid coaster (27.2 seconds)
Most airtime on any roller coaster (27.2 seconds)
World's first hyper-hybrid roller coaster
With the addition of Steel Vengeance, Cedar Point has the most roller coaster track in the world with 11.4 total miles. It's also the only amusement park with six roller coasters taller than 200 feet.
Mean Streak, which first opened in 1991, closed forever last September. More than 26 million people climbed aboard its towering lumber by the end of its 25-year run.
CLICK HERE to see a timeline featuring key moments between Mean Streak's demise to the announcement of "Steel Vengeance."
See photos of the former Mean Streak:
PHOTOS | Mean Streak at Cedar Point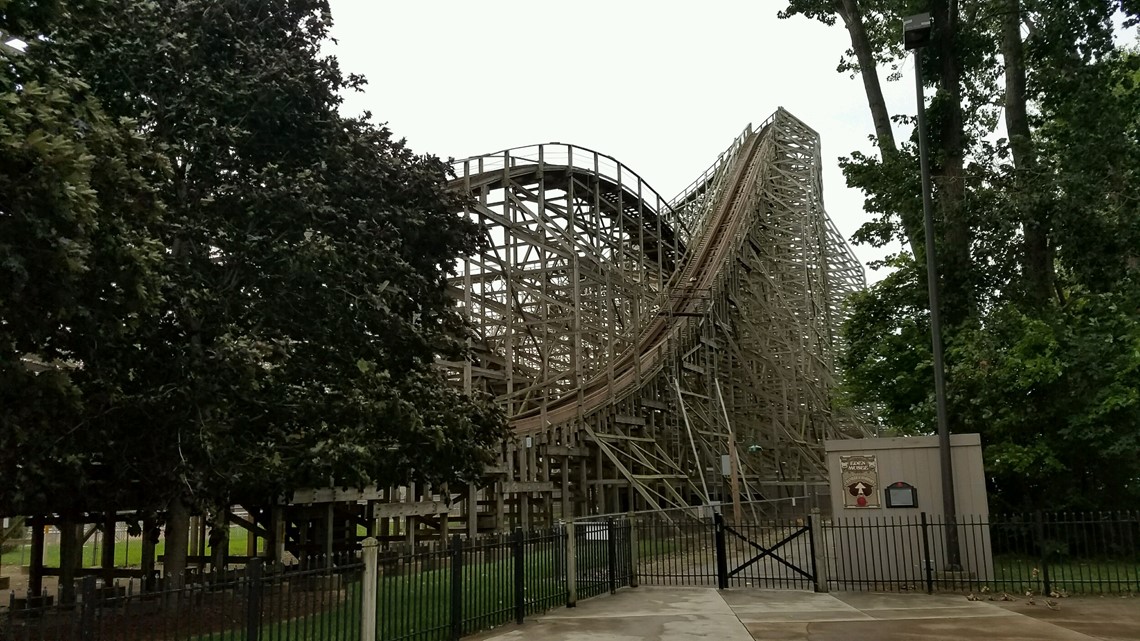 Take a front-seat ride on the former Mean Streak: