CLEVELAND — Dogs love humans unconditionally and humans show love back with simple gestures like petting and chewy treats.
The best gesture of all? Possibly a good, long walk.
But what about the days we can't give our best friends time to stretch their legs? Maureen Murphy, owner of Cleveland Dog Walk, can help keep the dog's paws strutting.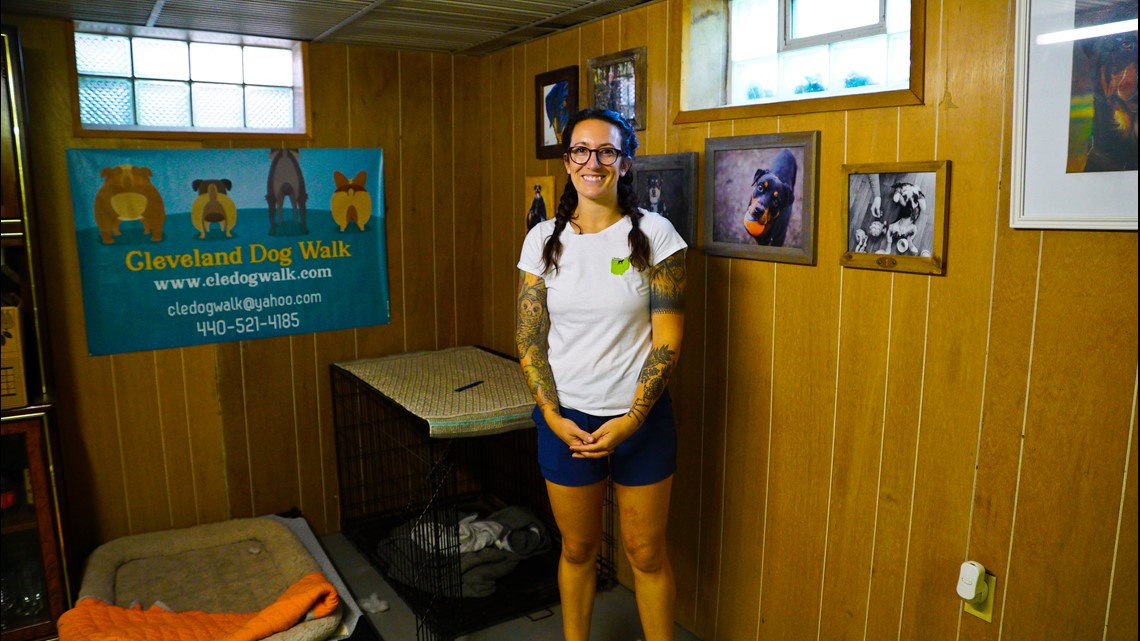 Murphy has always loved dogs since she was a little girl. Even though she couldn't have a dog of her own growing up, it never stopped her from caring for them in adulthood.
After adventuring for some time, Murphy moved from California to Cleveland. She began working as a bartender at a dog-friendly pub. One day as a favor, a customer, who was trying have lunch and take care of his dog too, asked Murphy to walk his dog. From there, the idea of Cleveland Dog Walk was born. The company aims to help more people like her first customer who have 9-to-5 jobs.
Murphy started Cleveland Dog Walk in 2012 in Tremont.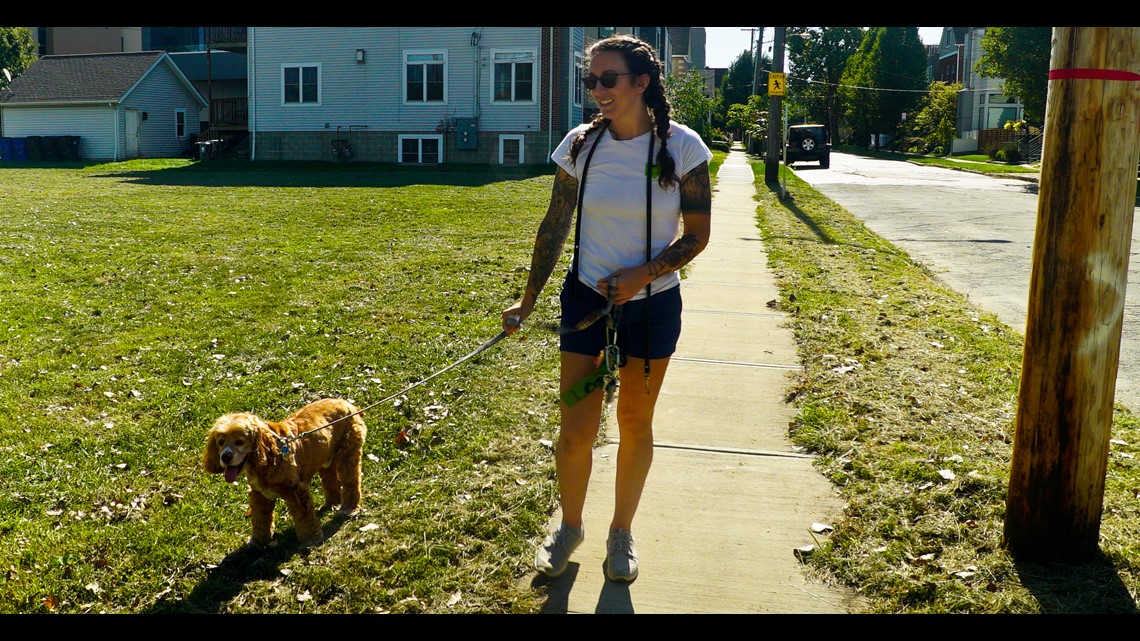 After seven years, Murphy's company has grown to become a staple in the dog community. Murphy and her staff now take care of dogs all over Northeast Ohio. In addition to walking them, some of their customers trust the company with overnight boarding. Murphy's company has seen a surge of dog-owner homes in several communities with more homeowners and apartments allowing more dogs owners to live with their best friends.
She is also happy helping to grow the dog community with more dog-centric small businesses popping up across Northeast Ohio.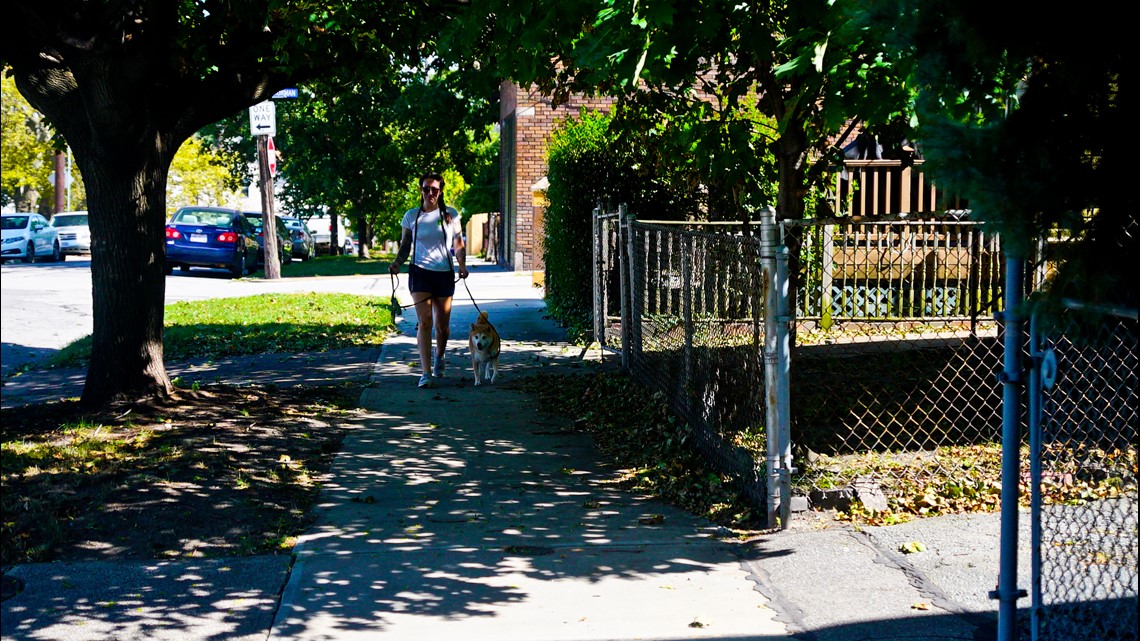 "They got to move their joints, especially dogs who are prone to hip dysplasia," Murphy says about her four-legged friends. "Make it a priority if you can. They are living beings, they're a part of your family and they need care too."
She also makes it a priority to let the dog's veterinarian know if their conditions are worrisome. Murphy is always in constant communication with her clients on how they walk.
Murphy has a wide-range of clients, from doctors to teachers. Cleveland Dog Walk services anyone working a 9-to-5 job in any weather.
"The clients are grateful and their dogs are grateful," says Murphy.
Former Cavaliers Assistant Coach Bret Brielmeier was a long-time client with his dog "Winnie." But a girl can dream, right? Murphy's dream client is also affiliated with the Cavs.
"I'd love it if Kevin Love with his new dog would reach out..."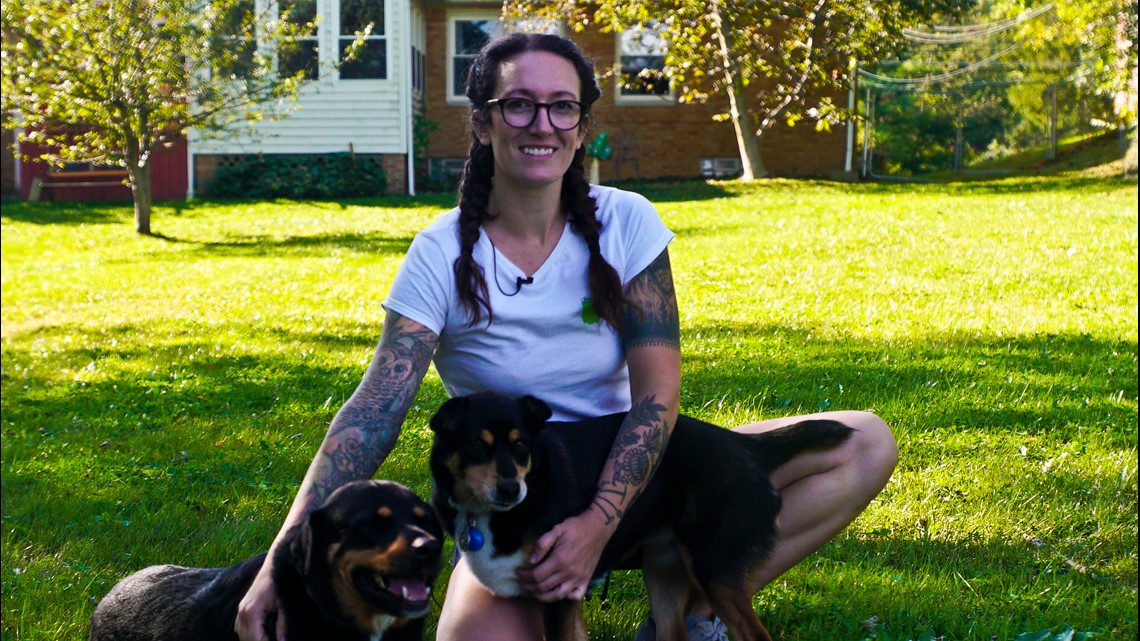 Murphy currently owns two dogs, Delilah and Beatrice. Delilah is a Husky Terrier mix. Beatrice is a Rottweiler mixed with Pit-bull, Shar-pei, and German Shepherd. She loves blocky-headed dogs the most. As for her clientele, the types of doggies range.
To see the cute clientele that Cleveland Dog Walk services, visit their instagram.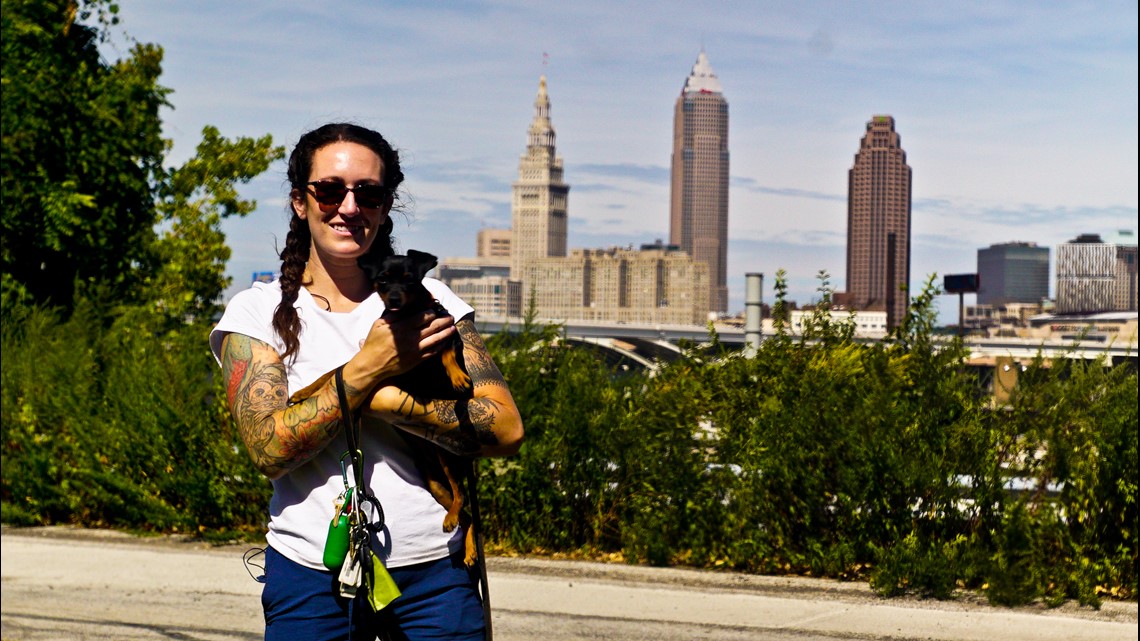 "I'm so glad that people don't greet other people like dogs do," she says while on a walk in Tremont. "You know? But hey, who knows, maybe we'd all get along better if that's what we did."
"HARDWORKING CLEVELAND" is WKYC's digital web series looking for the hardest workers in town. Are you a hardworking Clevelander? Email hardworking@wkyc.com "