CLEVELAND — The donations piled high. Lots of goodies - books, gift cards, toys, and a massive bear. The Diaper Bank of Cleveland also stepping in to collect donations for Ramath Mizpeh Warith Sr. and his two little boys.
Ramath lost his wife Sierra right after she gave birth to his second child in June. We shared first their story in October on 3News, and it was soon clear that support from the community knows no bounds.
Ramath, clearly touched, conveyed his thanks with a smile.
A smile from a man who lost his everything just five months ago to a virus he hadn't heard about until just months before.
His baby never got to meet his mom, Sierra. She stayed alive just long enough to give birth to Zephaniah.
"I have to move on without her. I hate that," Ramath said.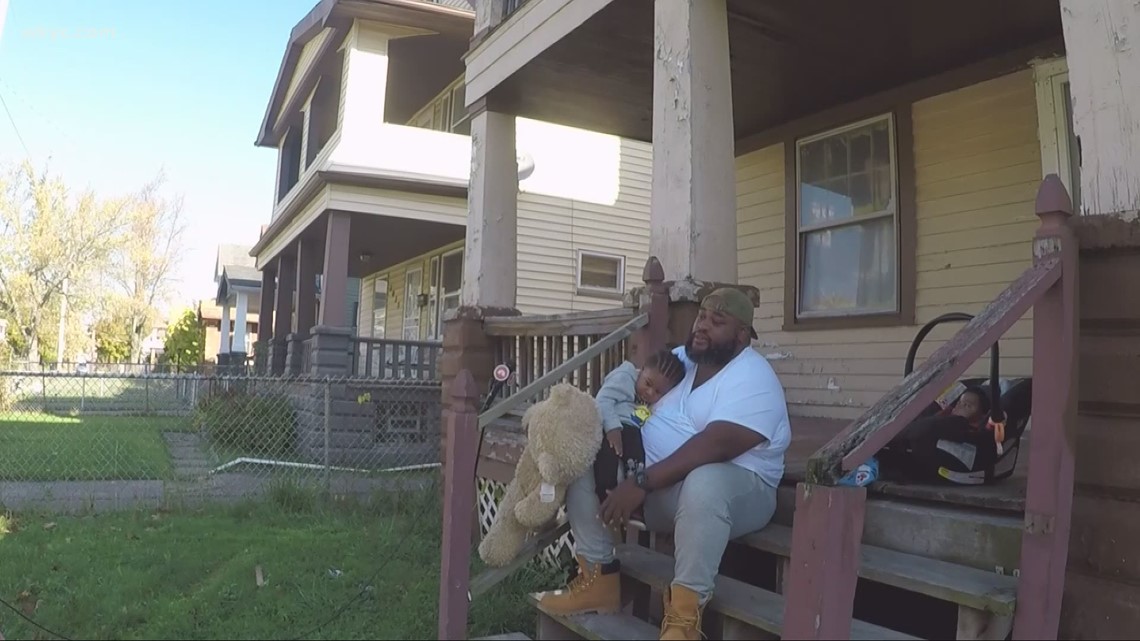 But Ramath used a word countless times to describe this day and even the last few months - he says he's thankful.
Yes- from a man who lost so much. That's the word he chose.
"For people just to see us and see what happened to us and to decide to want to give out of the kindness of their heart is remarkable, I'm deeply thankful. This has been a life changing thing for us. "
He believes his wife is making it all happen for up above. He's thankful for her.
"I'm thankful to God that I had her and he put us together. I'm not thankful for the circumstances but I am thankful for who she was and I was able to be that man for her and I'm thankful for my two beautiful children that she gave me before she left."
He's thankful for each day that he wakes up without the weight of grief weighing him down.
"I woke up and had a breath of fresh air [today], I didn't wake up sad or moping...I was thankful for that because every day is a struggle, every day is a struggle."
But his smiley little ones make life worth living.
Ramath Jr. is a spitting image of his mom with her smile - it lights up any TV screen – he's inquisitive, kind, loving, lively.
He will grow up to carry on the traits of his mom. Yes, Ramath is thankful for that too.
"It's been a struggle. I had a beautiful wife, I had a beautiful life, I had a happy household, we didn't have much, but we had each other."