BRECKSVILLE, Ohio — Sisters Pam and Jackie felt overwhelmed with guilt for not being able to see their 96-year-old mother in a nursing home due to COVID-19 restrictions.
"She just kept saying, 'I wish you could come in. Why can't you come in?" Pam Campisi said.
When her health took a downward turn, the sisters requested their mother be taken to the MetroHealth ER in Brecksville.
"They didn't look at her at 96 and [think she was] gone," Jackie said. "They worked hard to save her and get her back to the condition she was in, which is a health 96-year-old."
Now in the new location, both sisters got to spend time with their mom. Seona Goerndt, the Director of Patient Experience at Metro, says their policy allows two people because they recognize with such large families they needed to make sure it was accommodating while still making sure patients as well as their staff could be safe.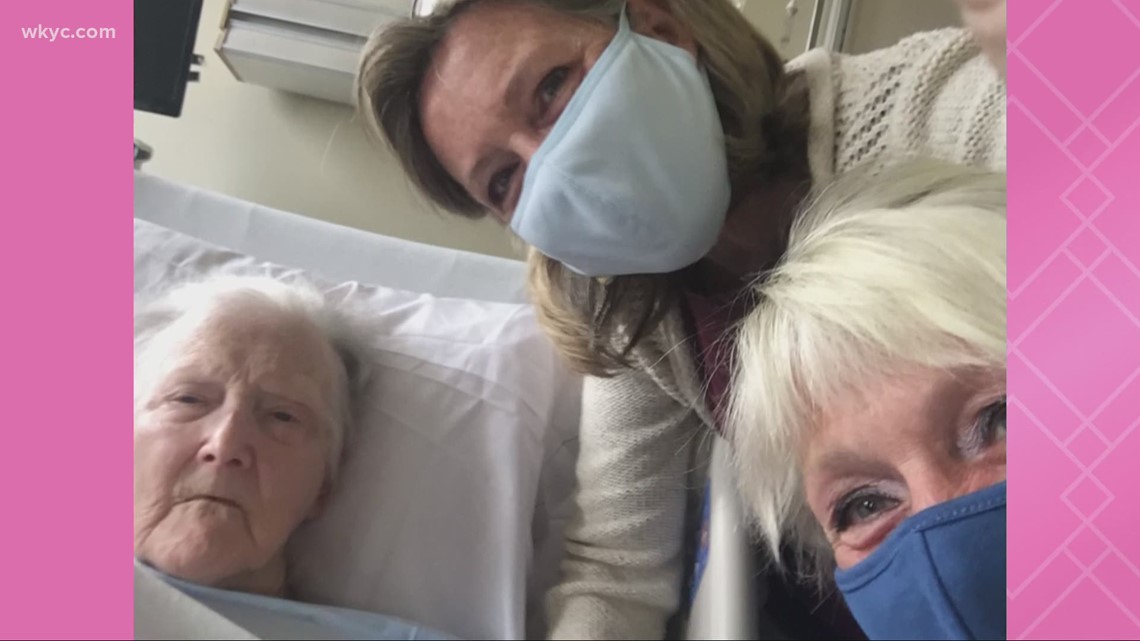 "Your constant in your life is your family and your close friends," Goerndt said. "So being able to connect with them in person really helps through the healing process and reduces some of the confusion that can happen with that."
Jackie and Pam both say because of the excellent care by Metro, their mom is doing so well they're now rushing to make arrangements to bring her home.
"Did our presence give our mom the desire to live?" Pam asked. "Again, she was checking out. She was checking out. Our presence, along with that care, is what we believe saved her life."
"We should have something to announce within the next week about our plan so that people can start visiting in nursing homes," DeWine said Tuesday.