There is much more to the story of this proud achievement. And it lies within the hearts of educators, who pass on their love of music to all who enter their classroom.
On the evening of October 19th, Bay Orchestra students delivered a frightful night of fun, before a crowded high school auditorium. The Orchestra Spook-tacular included classics, including music from Alfred Hitchcock's Psycho, and Berlioz's famous "March to the Scaffold" as well as hits like "The Monster Mash" and the theme from Ghostbusters.
The Spook-tacular is held once every four years, but this year's performance will be remembered for acts of love set in motion several years ago.
"We were very, very, fortunate to have a wonderful, very dedicated music teacher."
Carrie Singler is the Director of Orchestras and Music Educator at Bay Village City Schools. She is telling the story of another "Carrie" in the district's music department.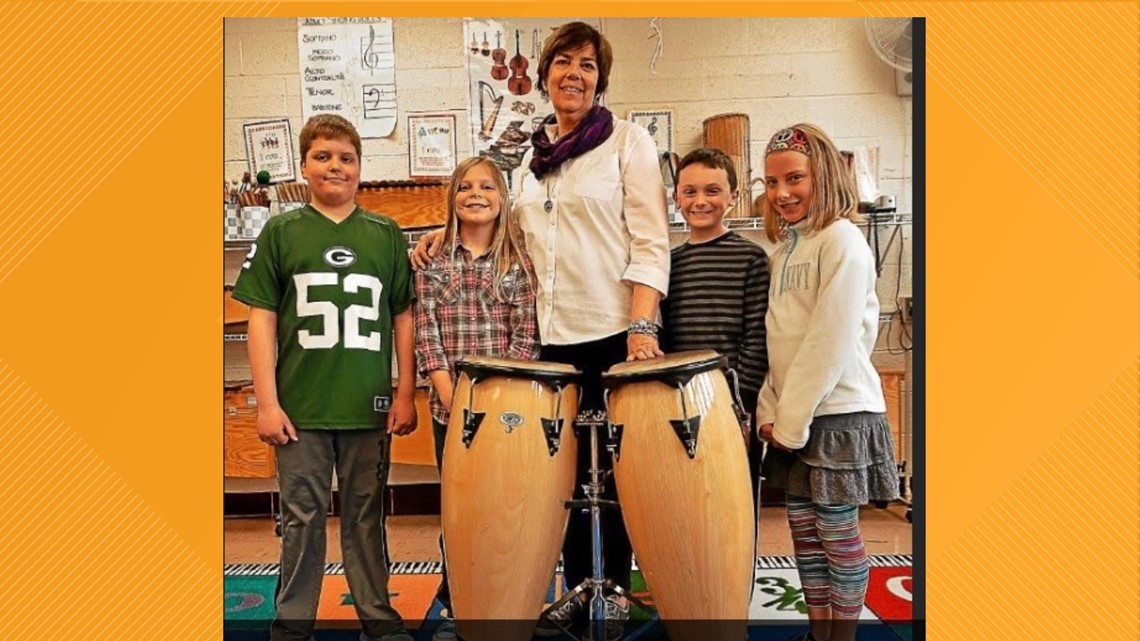 "Her name was Carrie Engelbrecht and she taught at Westerly Elementary School in our district."
Duties for Mrs. Engelbrecht included teaching elementary school students music notation. Her methods for success came naturally, until she heard about a bright, bubbly young student named Jennifer Kasunick, who also happened to be blind.
"Mrs. Engelbrecht, she would take me and have me come in for lunch to learn braille music. And I think that was her lunch too, which she didn't have to do, but she just did it so willingly," Jennifer shared with us.
What the high school senior did not know, until recently, is the lengths to which Mrs. Engelbrecht went to teach Jennifer braille music. First, the educator had to learn it, herself.
"When Carrie realized Jennifer would be in her class, she took a graduate-level braille music course from the only place you could at that time - the Hadley School For the Blind in Chicago. You had to be able to read braille to be able to enroll in that. Carrie Engelbrecht could not read braille. So she got a colleague named Helen who could, to join her. It was a graduate level course, and they took this course together to learn how, so that when Jennifer came to Westerly, they could teach her at the same time as the other students to read the same notation her peers were learning," Carrie Singler revealed.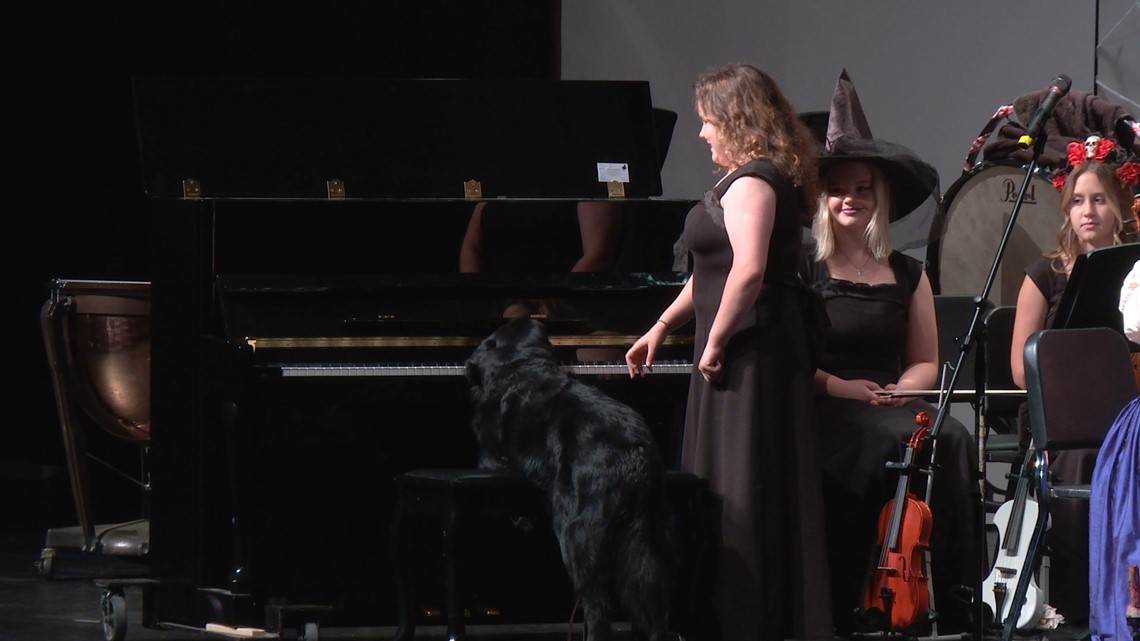 As Jennifer progressed through Westerly, Mrs. Engelbrecht made sure to pass on her knowledge to Carrie Singler.
"And she spent hours with me, showing the basics of it, showing me the materials she had, and then she gave me all her materials," Singler said.
Jennifer's musical talent is undeniable. It's overshadowed only by her zest for life.
So much so, it inspired Bay High School Band Director Darren Allen to compose an original piece for her to perform at the Bay Orchestra Spook-tacular.
On stage, Mr. Allen told several stories about his interactions with Jennifer. He did not have her in class until this year. But he recalled how she would challenge him with her quick wit, and "sassiness" as they passed each other in hallway.
Mr. Allen also recalled overhearing Jennifer on the phone with a local grocery store, inquiring about a job as a bagger. He relayed how Jennifer doggedly pursued the job, trying to convince the person on the phone that "yes" she was absolutely capable of bagging groceries. When she wasn't getting anywhere, Mr. Allen said he overheard Jennifer say, "let me speak to the store manager."
"That's what inspires me, about her and to write this piece is just that, you know, if Jen can do it, probably we can do it," he said.
On concert night, Jennifer Kasunick and the orchestra performed "Fearless." Also included: Jennifer's service dog Rowdy, who has faithfully attended countless music lessons, rehearsals and performances with her throughout the years.
The evening was a joyous occasion, but missing one important person: Carrie Engelbrecht who passed away in 2019. But her influence remains and is carried on by her colleagues, who proudly share their love for music with the children that go to school here.
"I'm just so blessed. The teachers are so committed and I just wanna thank them. They just love music and you can tell based on the way that they show their students. It's really something special to have, not just one, but all the teachers in the music department be able to express that," Jennifer said.
Jennifer says she plans to continue playing violin and performing in an orchestra when she heads to college next year.