CLEVELAND — Cancer can be isolating.
We heard that first-hand from Frances Inak, a local breast cancer survivor.
But she's not letting her journey get her down. In fact, it's inspired her to get up and get moving. All it took was some strength and a soccer ball.
And you won't believe how far she's come and how she got there.
As the saying goes, practice makes perfect. Frances Inak has had a lot of time to practice; after all, kicking this soccer ball is what helped her through her cancer diagnosis. The journey started in 2019.
"You think cancer and you think this could be the end," she recalled.
Her breast cancer diagnosis was especially terrifying because her father had gone through his own battle with colon cancer, and tragically, her brother Luke died of esophageal cancer.
There was fear she was next. Doctors said the mother of three would need a mastectomy immediately or she'd have just one to seven years to live.
"The idea of losing a part of my body, it freaked me out and I actually told them no. I don't want to do this, I'll live out the cancer," Inak said.
But weeks later she made the decision to do it. Recovery was brutal and so was her mental state. Always active in sports…she decided to get up and get moving. After all, her legs were unaffected by her diagnosis. So, she grabbed this soccer ball.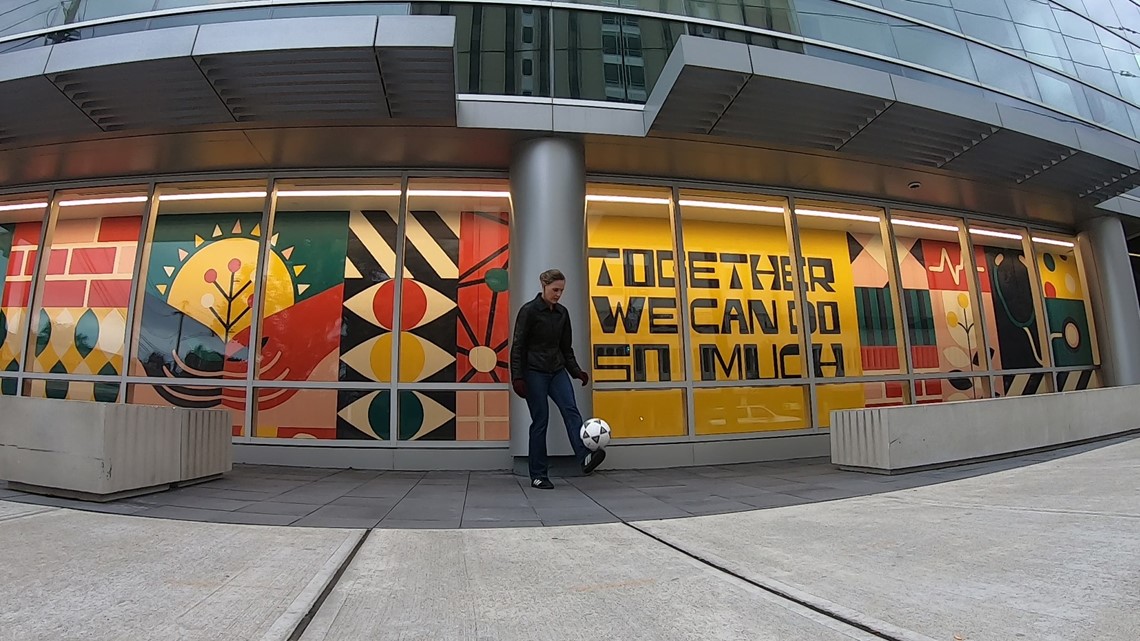 "I would kick the ball and I would tell myself if I could go to 100 everything would be okay," she said.
But getting there took time. It was months to reach each incremental goal. First 100, then 200, and finally, years, to reach 1000.
Inak says, the number 1000 held special significance.
"That reminded me of the story of the 1000 cranes where the girl with leukemia was told that if she could fold 1000 cranes she could make a wish to get better."
To stay motivated, she made a website and started recording her progress - inspiring people near and far with her videos.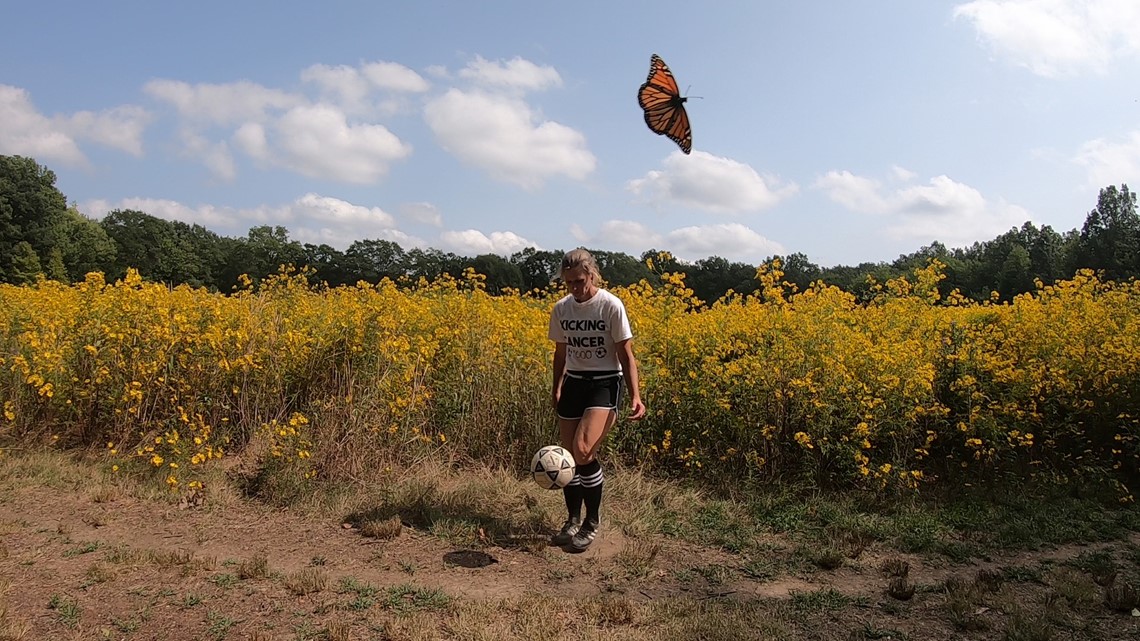 "I thought if it helped me I could use it to help other people," she said.
Like those at The Gathering Place. Frances joined their young breast cancer survivors group. It offers free services to cancer patients and their families through physical, emotional and financial guidance along with activities. Frances learned from them and other survivors learned from her.
"What they did was their programming gave you something to look forward to," she explained. "The Gathering Place reminds you how to live, it brings the joy into a very dark place."
No matter what life kicks her way. And just recently, Frances learned her journey with cancer may not be over. Last month - doctors found another suspicious mass on her breast.
"I felt like I won, I kicked it. Then I got the call, another diagnosis but I know that I'll have The Gathering Place there to help me through," she said. "This is the rest of my life, I kind of know, at any time they could find something new."
But she's kicking through the fear, with this soccer ball and a circle of love from survivors just like her.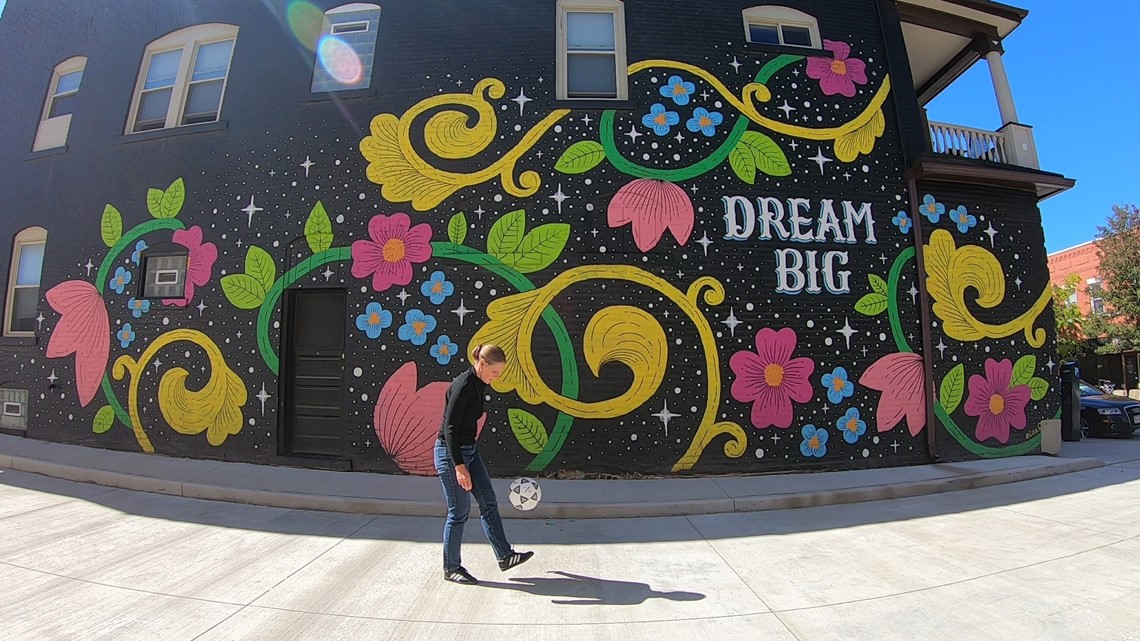 The Gathering Place is hosting its annual Race for the Place on Sunday June 6th – which is also National Cancer Survivors day. And you are invited for the virtual 5K or 1 Mile walk or run. Money raised go directly to free programs for all families on the cancer journey. You can find more info here.