CLEVELAND — As Northeast Ohioans begin to dream of spring just around the corner, many think of visits to Lake View Cemetery's beautiful Daffodil Hill, which typically starts to bloom later this month.
But when you think of a place to see flowers, walk your dog, go for a run, or push your baby in a stroller, you might not think of a cemetery - yet that's exactly what Cleveland's Lake View Cemetery is to so many.
From the start, Lake View set out to be something different. According to President and CEO Katharine Goss, this is a place meant just as much for the ones we've lost as it is for those who are still here.
"This was a place built for the living to enjoy," Goss said.
It all began in the 1860s, when a group of city leaders including Jeptha Homer Wade set out to find a new cemetery site as Cleveland grew. If the name Wade rings a bell, it's because his stamp is on another Cleveland landmark: He bought the land for what is now Wade Park, and the property making up the cemetery and park together were fundamental in the creation of what is now University Circle.
Inspired by the scenic garden style cemeteries of Europe, Wade and his contemporaries founded the cemetery in 1869. He also became its first president.
The campus here is made up of 285 acres of rolling hills, canopies of trees, and paths to wander, all right off Euclid Avenue. It's as much an arboretum as it is a burial site.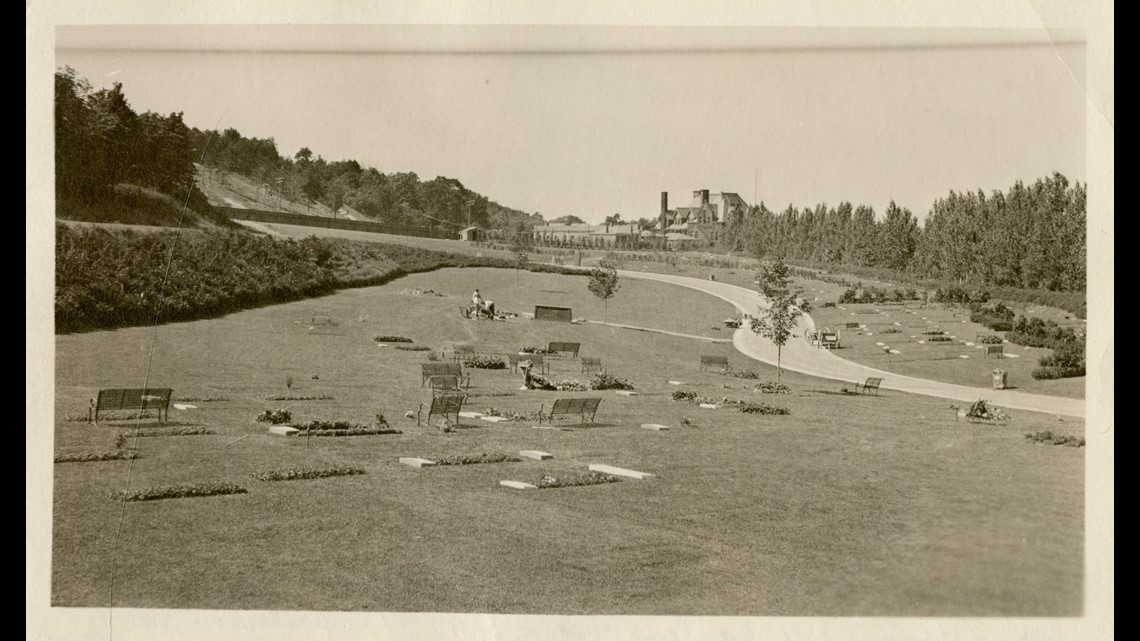 "It's a great place, and it's an odd thing to say that about a cemetery, isn't it?" Cleveland historian John Grabowski admitted. "As a garden cemetery, it was a place that people would come not only to visit the departed, but to enjoy the landscape."
Today, strolling through the cemetery is part of a weekend routine for many Clevelanders - including Grabowski.
"To get out there early on a Saturday or Sunday morning when I can be alone and just walk all the paths, it's great exercise," he said, "but it's a good time for me maybe to bone up on my Cleveland history."
And there's plenty of that history in the cemetery, including an architectural jewel of the city: Wade Chapel.
"The Tiffany glass window behind us is quite a spectacular piece of Tiffany art," Goss explained. "That is one of only a few interiors, for example, that's left in the entire world."
Still an active cemetery performing around 700 burials each year, Lake View is the final resting place for some of Cleveland's biggest names from eras long past. Like Alan Freed, the Cleveland DJ who famously coined the term "Rock and Roll."
"It's basically a juke box," Grabowski said of Freed's grave. "What a fitting tombstone for the father of Rock and Roll."
Former Cleveland Mayor Carl B. Stokes, the first African American mayor of a major U.S. city, is buried here. So are titans of the gilded age like John D. Rockefeller and law enforcement legend Elliot Ness - Goss says sometimes his headstone is wrapped with yellow police tape.
Even the 20th President of the United States James A. Garfield is buried here, along with other members of his family. Raised nearby in what is now Moreland Hills, Garfield was assassinated in 1881, less than a year into his presidency.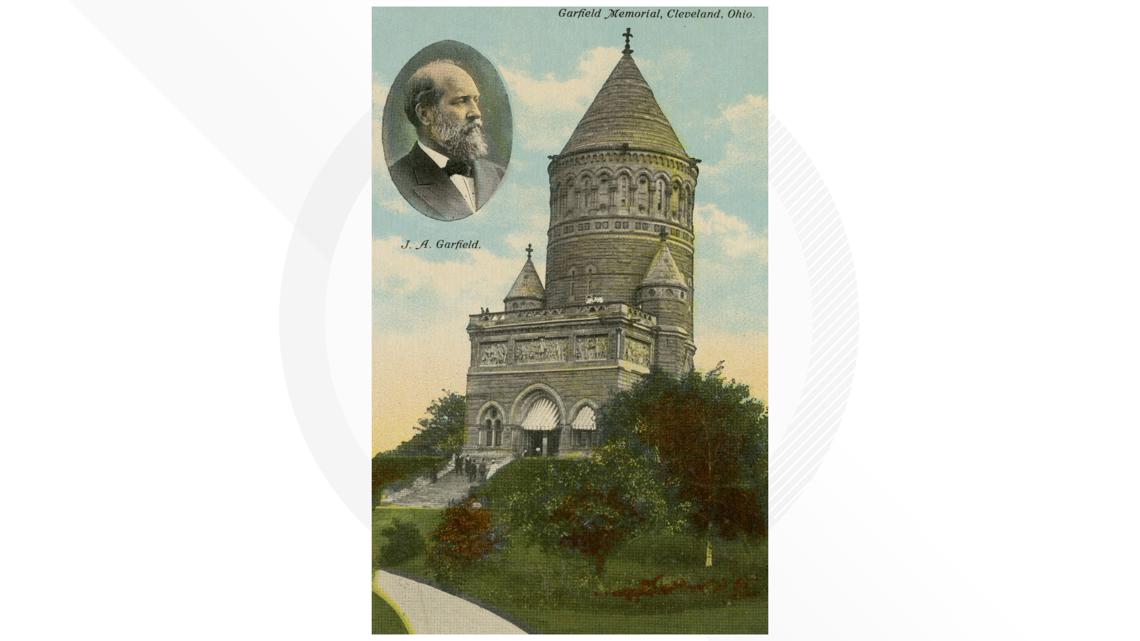 But you don't have to be a world leader to be buried here. One of the special things about Lake View Cemetery is that it was created to be open to everyone.
"The vast majority of people are not famous," Goss explained. "They're just regular people that have lived in Cleveland and loved Cleveland and have their stories about what they've contributed to Cleveland, too."

People from all walks of life - from a variety of religions, from all corners of Cleveland and beyond - now at rest together. For Grabowski, it represents a sign of where the city has been, and where it can go.
"The variety of ethnicities, the variety of beliefs that [are] represented, they make me hopeful about not only the history of this community, but eventually the history of the nation as well as we look at multiculturalism and diversity," he said.
Those who have passed on giving some hope to the living of what Cleveland, and our country, can be.