CLEVELAND — Ask Ash O'Connor what motivates her and you'll be struck by not only her sense of humor, but also her passion.
"Lots of coffee," O'Connor laughed.
All jokes aside, it's clear that community is her motivation.
"Keeping in mind the fact that we're all kind of going through this together and building a really awesome strong community together has helped everyone kind of get through this in a positive way," she said.
Ash is the driving force behind Made Cleveland, a new online marketplace specializing in products made right here in Northeast and Central Ohio.
Think of it as an Etsy for Cleveland. Like the popular website, Ash provides the platform for makers and creators to sell their wares.
"It really helps creators come together and build strength in numbers," O'Connor said. "One of the biggest challenges that creator space is kind of breaking through the noise...and compete with larger big box stores that have deep pockets... [Made Cleveland] kind of helps to mitigate some of those things."
In 2019, 45% of working Americans reported having a "Side Hustle" to help supplement their income, or as a creative outlet. Ki Charm John Kim, is among those numbers.
"I'm an Industrial Designer by profession, so I've been designing furniture, lighting and home for over 20 years," Kim explained. "And I just started in 2019 to make things under my own label essentially."
Deborah Heinz started selling her butterfly art with Ash after the pandemic shut down her other sources of income.
"Here I am sitting on all of this inventory, and it [was] panicking. Then I was out of my my hairstylist job as well so there's a little a little anxiety there....then Made Cleveland came along." she said.
O'Connor knows a little something about side hustles herself. She's previously held jobs as a bookkeeper, bartender, and even fixed flutes. She says those experiences helped lead her to create Made Cleveland.
"This is definitely a culmination of all of my different skills," she said.
A Philadelphia native, Ash says the idea was born two years ago when she struggled to find locally-made holiday gifts here in her adopted hometown of Cleveland. Her plans were only accelerated by the pandemic.
"Creators typically tend to generate a sizeable chunk of their revenue over a summer markets," she said. "[Knowing those were cancelled] and having this idea in mind, and already done a lot of the groundwork. We decided to accelerate our plans and, give people an online platform to make it easier to connect with their public."
Ash also opened a pop-up shop in Cleveland Heights' Coventry Village - and says she now has plans to stick around.
"To be in person and have the customers interact with our products in person vs. just online has also been really helpful because people love to shop in different ways."
There's no denying Ash has accomplished quite a bit this last year - and she did it, while also adjusting to life as a new mom.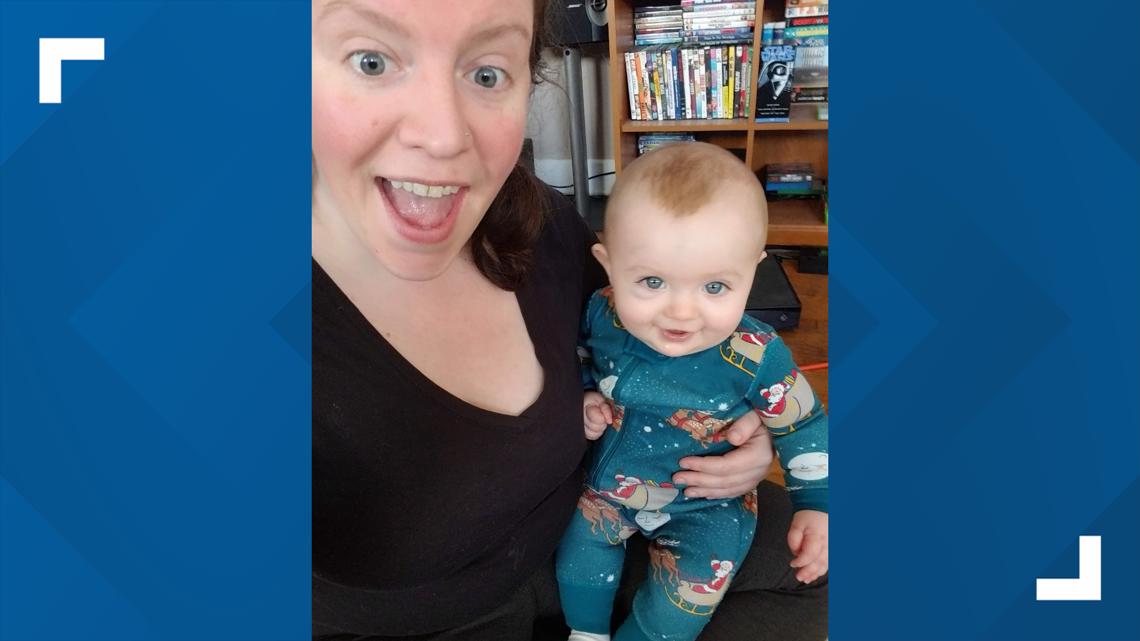 "You know, you just make it work," Ash said of trying to do it all. "I really love being a mom and a small business owner. I love setting a really awesome precedent and example for my daughter that she can do anything she wants."
An example of '21 Strong, dedication, and success, already paying off for her vendors, and for our city.
"I've made more sales on Made Cleveland in one year, than I have on Etsy for the the five years that I've been on there," Heinz said. "So yes I've been very happy."
"Ash is such a champion for us and and really a go-getter," Kim added. "Her and energy and just the passion that she has for what she does, it's amazing and it's contagious."
NOTE: The video in the player below is from a story published on Feb. 20, 2021.