CLEVELAND — For Mary Santora, comedy is what she knows and what she's known for.
The stage, the lights, the audience - like her second home.
Her voice is a familiar one here in Cleveland. She's been performing stand-up comedy for nearly a decade. In 2019, she was named "Comedian of the Year" at the Cleveland Comedy Awards, and she's also a radio host on 100.7 WMMS' "The Alan Cox show."
Part of the job - is vulnerability. She's shared her past, her feelings and her family with fans. Including stories about her dad, Tony.
Yes, they had their struggles. Mary says her dad wasn't happy with her choice to drop out of college to pursue stand-up comedy.
"It kind of put a wedge in our relationship [for a number of years] and it wasn't until 2020 that we had this tell all and bare your soul," she explained.
And from there, their relationship blossomed. That included exercising together - Tony wanted to get healthy.
"That's how we bonded. I saw him more in the last seven or eight months than I did in... I don't know how many years," Mary recalled.
He became a celebrity on her radio show - "Team Tony" following along and supporting his journey. Videos Mary posted of Tony would get viewed tens of thousands of times.
"The listeners of the radio were always "Team Tony," every time. He was blown away by it," she said.
And "Team Tony" was there, surrounding him in prayer on December 27, the day he tested positive for COVID -19.
"When he tested positive it was like damn," Mary said. "He checks all the boxes of the high risk group."
First it was just a cough, then he was hospitalized with double pneumonia.
A rollercoaster ride ensued - but he felt well enough to Facetime with his five kids on January 10.
"We were like okay we are coming out of this, it's a turning point," Mary recalled. "And then in the next 48 hours, it tanked."
Mary says, seeing the coronavirus headlines that day was surreal.
"Those aren't just numbers... [like] oh Ohio has 56 deaths today," she said. "It's like no, Ohio had 56 deaths and my dad."
For Mary the wounds are still fresh, the grieving process like an act she'd rather not play.
But she's coping through comedy.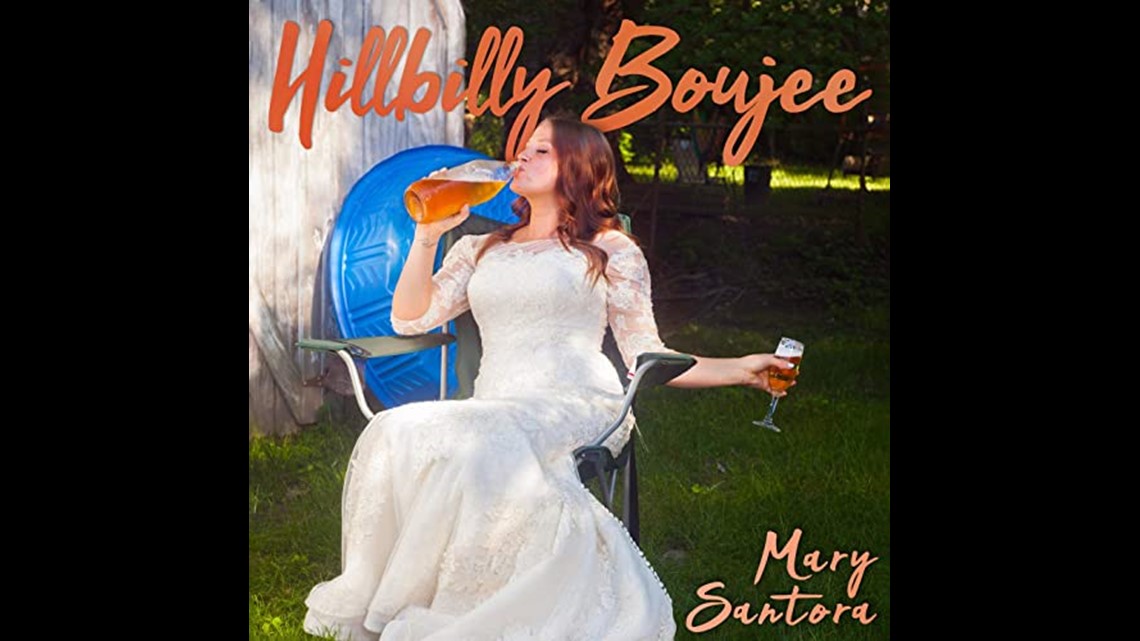 "When I take this material and this pain and put it into something like a joke it helps me to cope with it in a different way where I can look at it from a less emotional view," Mary said.
And… it's been a huge week. She hit nine years in standup comedy, she's two years sober and her debut album is sitting at number at #1 on the iTunes and Amazon comedy charts.
Mary says it's hard to reconcile this momentous time in her life, with such a crushing loss.
"Having to accept that every accomplishment and every victory is bittersweet, but there's going to be a part of you that's like I wish you were here.
And through all of the ups and downs with her dad, she knows, before his death, Tony was ultimately "Team Mary."
You can find a GoFundMe page for Tony here.