BEREA, Ohio — During this National Nurses Week, 3News continues to highlight the selfless work of our local health care workers. That includes the team of nurses who work at the medical intensive care unit at Cleveland Clinic Fairview Hospital.
Former patient Sarah Keil credits them for saving her life after she ended up in a coma due to COVID-19. The Berea woman has a mild form of multiple sclerosis, but decided against getting the COVID vaccine when she was eligible due to the potential side effects, which made her wary.
However, luck ran out this past summer when the virus infected Keil. It started with breathing trouble and prompted a trip to Fairview Hospital's emergency department. Fast forward nearly one year later, and Keil still struggles with long-haul symptoms of COVID-19.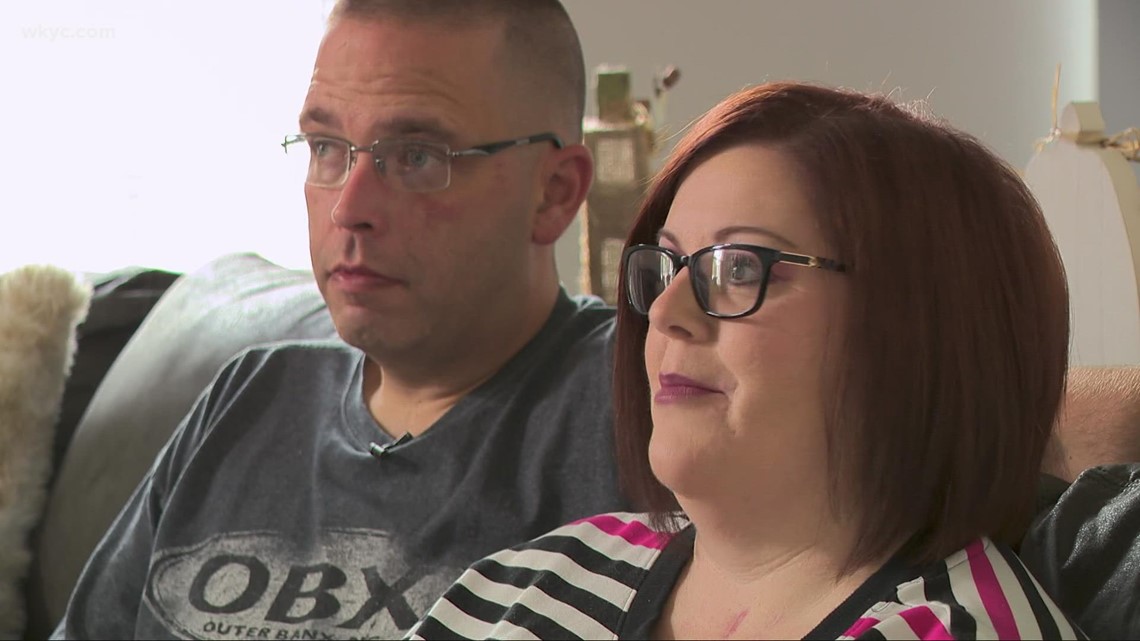 Keil tells us the coronavirus took so much from her and that her life has not been the same since. She had to learn to walk and eat again, and says she now suffers from PTSD, heart issues, and much more.
Her road to recovery is lengthy, but she reached out to 3News in hopes of thanking the nurses that saved her. Our cameras were there for that unforgettable moment.
Watch below: We surprised these nurses live on Thursday morning for all their hard work...
"I brought you gifts," Keil said upon meeting the nurses who helped her. "Thank you for saving my life. You guys deserve so much; you do so much. You are the heroes of the world, because without you guys, these patients wouldn't be alive."
"We go through so much and have been through so much, and seeing this outcome is honestly refreshing," nurse Caitlyn Rader responded. "We have had so many sad endings, and I'm really happy."
Rader and fellow RNs Hannah Dennison and Janet Hartenstine say they take what they see in the hospital home with them, and too often, it's the sadness and the lives lost.
"It's hard," Hartenstine admitted. "Everyone has their own way of dealing with it, but it's very difficult. Seeing [Sarah] in front of me is a miracle.
"One of the times I was in the room, her blood pressure was rapidly approaching nothing. But we are well-trained and we know our stuff, and we know what do when things go wrong and we fixed it. The days that I took care of [her, she was] completely sedated and paralyzed."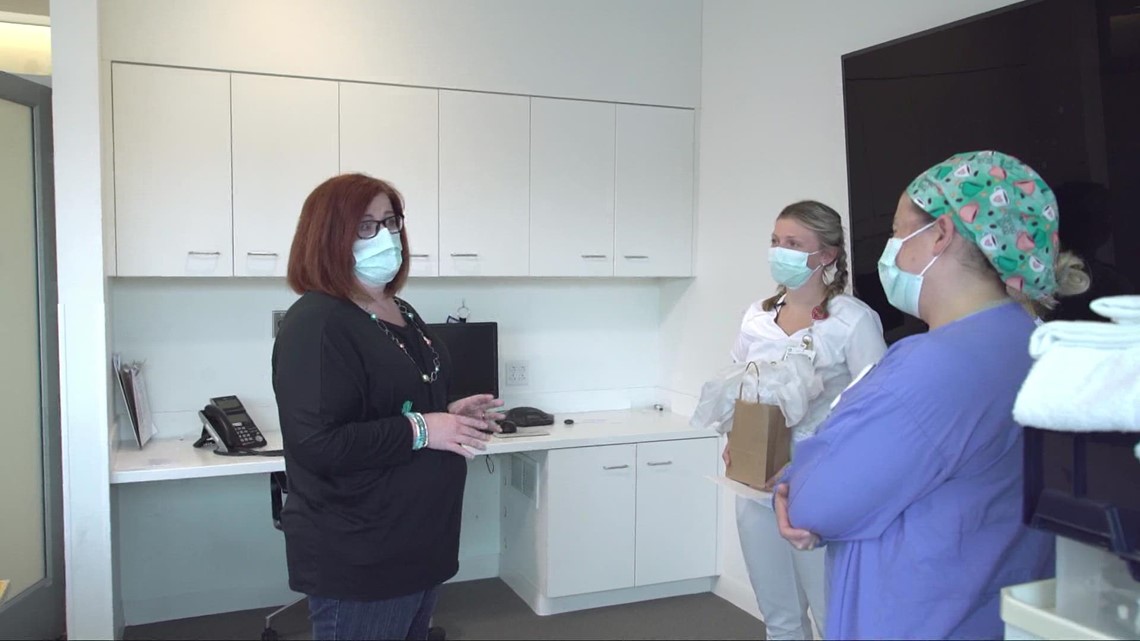 However, one of those days, Keil says she heard the nurses talking to her family through facetime, telling them to talk to her as if she could hear them. Even in a coma, she could.
"My mother talked and said, 'Please make it, because I need you to do my bills,' and my blood pressure spiked," she recalled. "I heard my whole family while I was in a coma. That's wonderful."
Keil says meeting the nurses who saved her and helped her through the lowest point in her life is healing in itself.
"I felt like a prisoner in my body for the past nine, almost 10 months," she said. "After today, after I've met my nurses that took care of me, I don't feel like a prisoner anymore. I feel free, I'm alive, and even though I have problems, it's okay."