CLEVELAND — Roads can lead to anywhere: The ocean, the mountains, or even a chance meeting at a restaurant in Ohio City, changing the course of your life, forever.
"We met, right after we both graduated in Ohio City, and it was coincidence that we both went to graduate school at Case Western," Mary Wills said.
A coincidence? Maybe. But Mary Wills and Mac Kelly were meant to be on the same path in life. Mac, grew up in Texas. He then went to Denison University before getting his law degree at Case. Mary, a Perry, Ohio, native, got her degree in social work.
Their connection was instantaneous, and soon, they were committed as a couple. But distance would separate them for nearly two years when Mac took a job in Atlanta. So, to keep things interesting, Mary proposed an idea:
"I felt like, 'if I'm going to fly to Atlanta, or you're going to fly to Cleveland, we might as well, just both fly somewhere,'" Mary said.
They didn't just fly "somewhere" ... they went everywhere! Truly, a modern-day "Planes, Trains and Automobiles."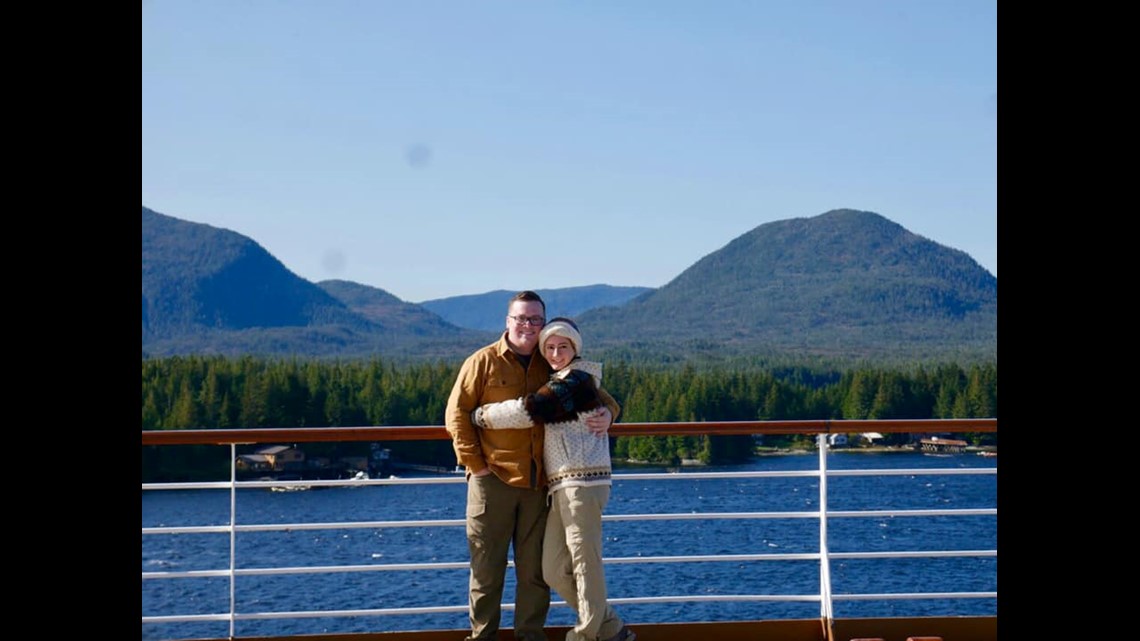 It was decided: The couple would travel to all 50 states.They would meet up in a different spot for the years they were separated.
"Whenever I go to like a new city or something like that, I like to just pick a direction and start walking," Mac said of their adventures.
And for Mary, the differences in each trip, are memorable.
"At least with the continental U.S. and in Alaska, America is so different and so diverse," Mary said.
Then, after all the travel, the road led Mac back to his love, Mary, in Cleveland. They were engaged last year, at the same restaurant where they met in Ohio City.
And, get this: Their engagement photos were taken at Cleveland Hopkins International Airport.
"We actually drove around the airport beforehand ... maybe a couple of weeks beforehand just to make sure we had some good spots," Mary said.
They've visited 49 states and eight countries together. They were on track to hit Number 50, until COVID-19 hit.
"Yes, we were supposed to go to Hawaii. We're getting married in August, but (the trip) kind of got postponed," Mary said.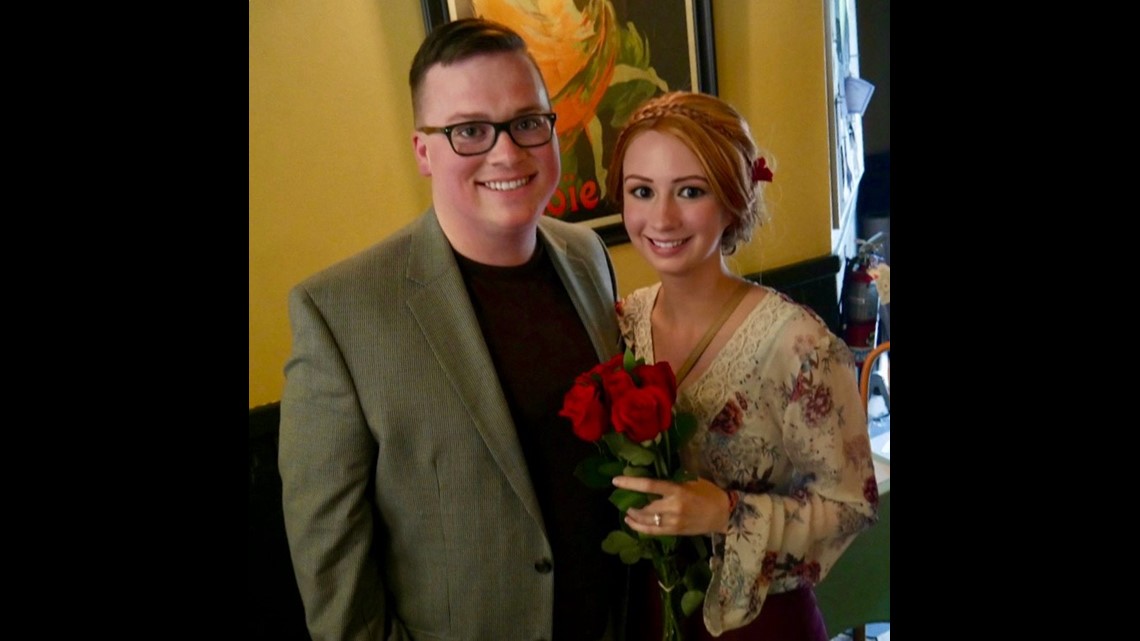 Their love didn't, though. Because no matter how many miles they've traveled together, their final destination will always be each other.
"She's exceptionally resilient ... really tough, and has a good idea of what she wants to accomplish and the will do it," Mac said of Mary.
"Mac makes it happen. If we want to do something, he'll find a way," Mary said.
The couple wants a family. They say they want to take their kids on the road, too.