CLEVELAND — Cancer brought Craig Sheetz new perspective in a journey he never expected. He was first diagnosed with lymphoma in 2017 and began treatment at the Cleveland Clinic.
"I ended up in Dr. [Robert] Dean's office. And he said, um, okay, here's what we're going to do...it wasn't a great outlook, but he said, well, this is how we treat this. And here's the list. And, you know, I walked out of there with hope," Sheetz recalled.
"I just knew I was in the right place and it was going to get the right drugs and the right treatment and the rest is up to me."
Craig credits the care from his team at Cleveland Clinic with getting him through grueling rounds of chemotherapy, and the years of maintenance drugs that followed once he was in remission.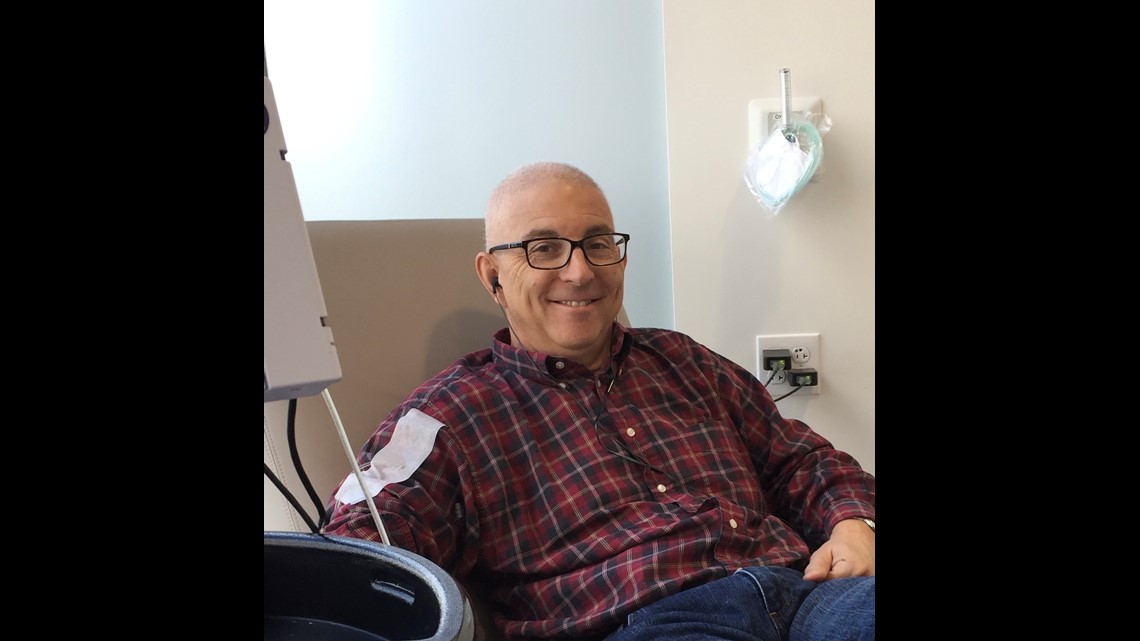 But in December came another curve in the road – Covid. Craig noticed he had lost his sense of smell, and decided to get checked. He ended up testing positive.
"And, um, felt bad or better after about two or three days. All good. And then a few days later it turned into pneumonia and it was bam you're on the, on the couch and the lung inflammation started," he recalled.
Months of setbacks followed. Craig spent 27 days in total at Cleveland Clinic, where his doctors grappled with how to treat his compromised immune system.
There's a willpower that, that you have that you just know you're going to survive it. You got to work hard to survive. You'll be able to survive it and just apply the same willpower to the, to the COVID. And um, I mean, in a way that cancer was easier because there was a game plan."
But that survivor spirit he first experienced during his cancer journey, helped carry him.
"There was some dark days in the Covid battle. And there were times I was wondering whether I'd ever get on a bike again. No question."
But now he's rolling into recovery. Getting back on his bike. His doctors encouraged the exercise – to build back his legs and his lungs. Craig says at first, even walking to the end of his driveway was a challenge.
"So actually get on the bike at all. It was a big, was a big victory."
And now, Craig is gearing up for the 50 miles he's committed to riding for VeloSano next month - his third year participating in the ride. This time, with an even greater sense of gratitude.
"It's something you can do, something I can do. I sure can't cure cancer, but I can ride my bike and raise some money and have it go right to the Cleveland Clinic for cancer research...I think that's a really, really great thing."
EDITOR'S NOTE: The video in the player below is from a previous story about VeloSano.