CLEVELAND — The first major snowfall of the season is here! We asked for your pictures and you did not disappoint!
This morning Northeast Ohioans woke up to a thick coating of snow! While some places saw 3-4 inches of snowfall, other areas saw more than 12 inches! And you guys were ready with your cameras including a dramatic before and after from Barbara Carson on the Westside!
"I put the window down so I could take another couple shots and to me it was startling, ya know?," says Carson.
Some of you, like Keith Campbell on the Eastside, looks forward to snow!
"We knew the snow was coming so this morning we ran to the backslider and my two sons and we were looking out the back window and we love it! We love when the snow comes," says Campbell.
While the animals both big and small seemed to enjoy playing the wintery mix, some kids did too!
"I told him he had to go outside and shovel so he really just went outside and was kicking the snow around so he likes it," says Campbell.
However, some kids, like Amelia in Macedonia weren't impressed and cried! Honestly, some adults are already over the snow too!
"My husband is getting ready to walk the dog in it, and he'll tell me all about it, and I'll say 'oh that sounds awful'," says Carson.
Whether you hate snow or love snow, we appreciate you sending us your pictures after 3News Meteorologist Jason Frazer asked for them this morning on GO!
"I said this is really cool and my next thought was actually that Jason would like it, I'd just seen him when I turned on the TV this morning," says Carson.
"He said tag us and tag me in the picture, so I tagged him in the picture," says Campbell.
3News absolutely loves the pictures and videos that have been rolling into our newsroom. We ask that you make sure you're safe to take pictures and them upload them directly through our app.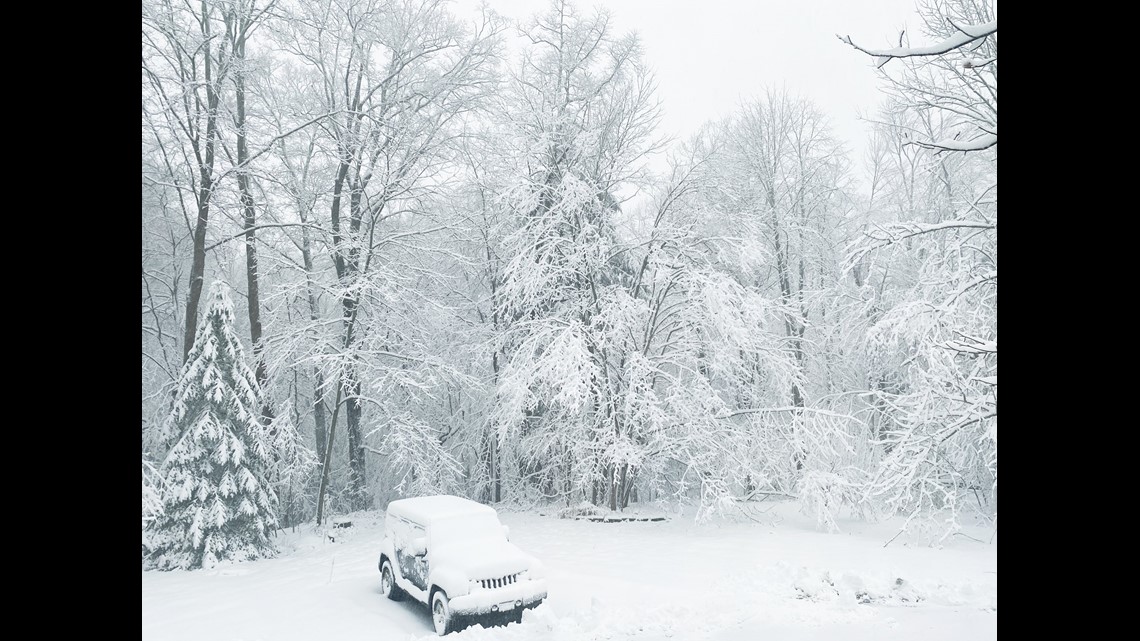 PHOTOS: SNOW much fun! 3News viewers enjoy the winter weather!