SANDUSKY, Ohio -- One of Cedar Point's beasts is getting the axe.
But when Mean Streak joins the park's "dead rides," what's in store for its towering lumber?
"Everyone has been asking what we're gonna do with the wood," says park spokesperson Tony Clark. "We're taking it down. We're not gonna really give it to anybody. We're not going to sell it. We're not gonna auction it. It's gotta go. If that changes and we want to build some special chairs or furniture and sell it in the park, we'll let people know, but I don't think there's big plans for that wood."
YUM | Melt makes push to have restaurant at Cedar Point
The coaster, a rickety journey along 5,427 feet of track, features 1.7 million board feet of treated southern yellow pine.
When Cincinnati-area sister park Kings Island demolished its troubled Son of Beast wooden coaster a few years ago, a limited number of track pieces were sold to fans. Cedar Point currently has no plans in place to sell any piece of Mean Streak.
Mean Streak, once the tallest and fastest wooden coaster, will unleash its final screams on Friday, Sept. 16 at 7 p.m. -- the same day HalloWeekends opens.
SCARY STUFF | See what's new for Cedar Point's HalloWeekends
Although Clark won't even hint at what could fill Mean Streak's footprint, speculation is swirling among thrill seekers that its existing structure will be repurposed to become a wood-steel hybrid coaster built by Rocky Mountain Construction. A similar example would be RMC's Twisted Colossus coaster at Six Flags Magic Mountain in Valencia, Calif.
PHOTOS | Mean Streak at Cedar Point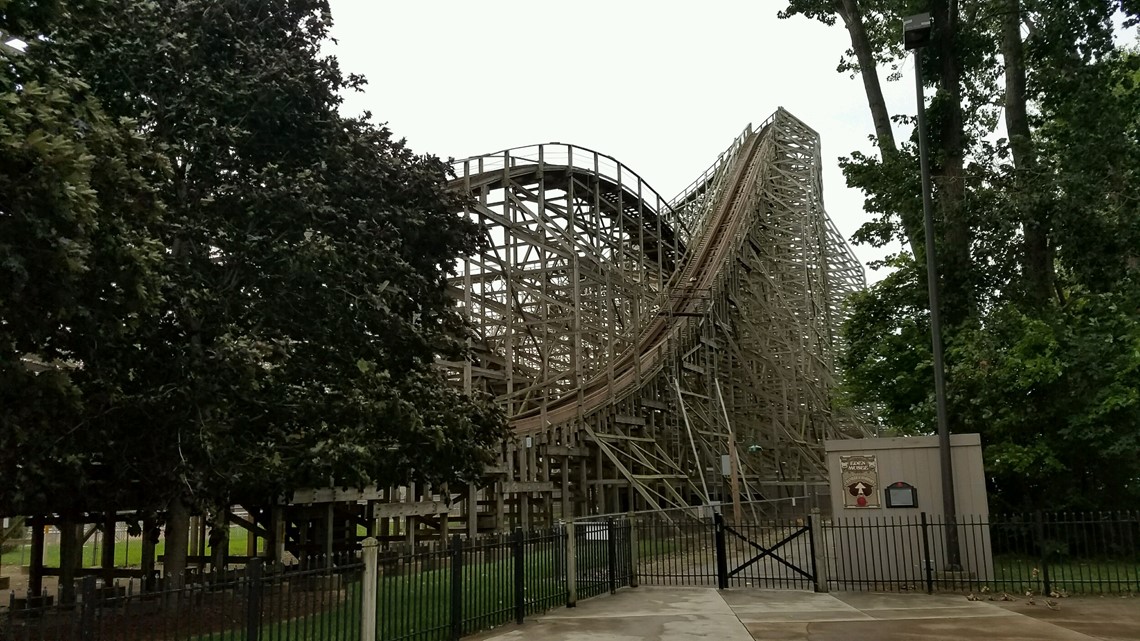 "I cannot tell you anything about what's happening here," Clark said. "I can't tell you what we're doing specifically with the area. I can't tell you what it will be. I can't tell you when that's gonna happen because if I did, I'd be looking for my replacement here at Cedar Point. I like my job, and I'd like to keep it. Everybody will find out at the direct and exact moment that we are ready to spill the beans."
To date, more than 26 million people have climbed aboard Mean Streak since it opened in May 1991.
FUTURE PLANS | Cedar Point splashing into 2017 with water park overhaul
%INLINE%