FAIRPORT HARBOR, Ohio — It's an east side landmark that many know and have viewed from afar for years.
Now, as renovations continue on the Fairport Harbor West Lighthouse, the Lake County staple is slowly becoming one woman's dream summer home.
"It just seemed to be a good summer home for me," Washington, D.C. resident Sheila Consaul said. "It was a good price, it was on the water, it just had all the attributes I was looking for."
Consaul went looking for a summer home nine years ago, and ended up buying a lighthouse in Northeast Ohio. It was a purchase her friends and family didn't quite understand.
"Everybody who heard about me buying this lighthouse thought I was nuts," she remembers. "But it has been worth it, and it's been an amazing and rewarding challenge."
To call renovating a dilapidated lighthouse into a summer home more than 350 miles away from D.C. a challenge may be a bit of an understatement.
"I get a little done every year, and it's really more of a marathon than a sprint," Consaul says."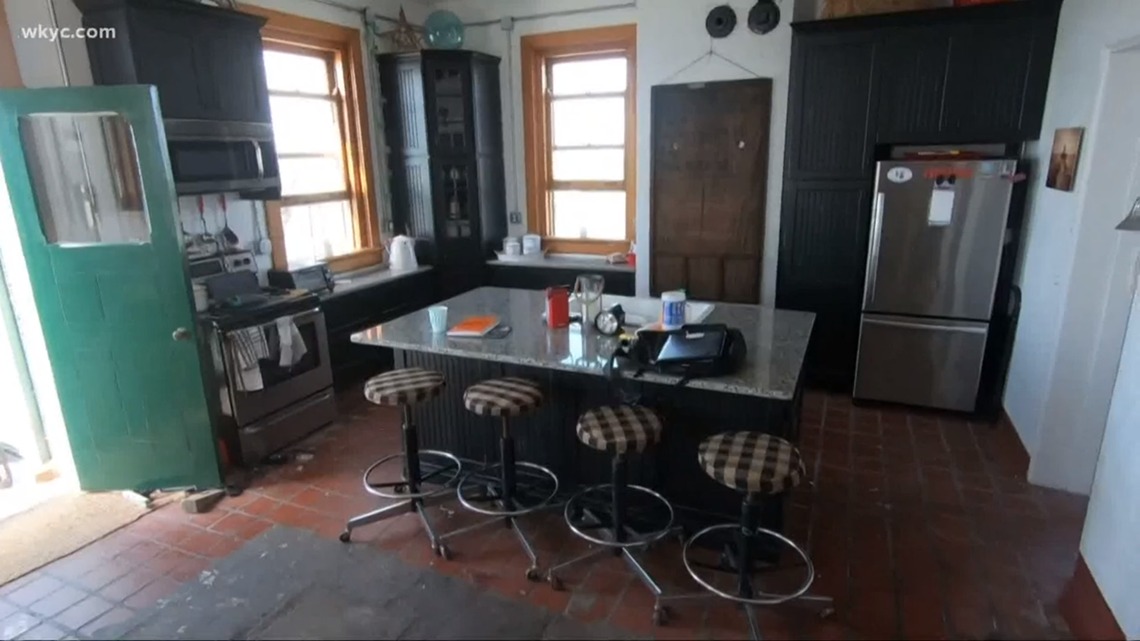 Sheila had to redo walls, floors, windows, and paint as well as bring in new cabinets, furniture, and appliances. She had to do all of this to a house that's perched atop a platform on a break wall, surrounded by water.
"One of the main challenges of owning this lighthouse is access," she explained. "The combination of walking the break wall and the beach when there are things that I can carry and when there are things that are too large, I need to hire a boat."
Another challenge in turning the Great Lakes relic into a summer home is that it's completely off the grid. Sheila had to set up a combination of solar, wind, and generator power for electricity, and is currently working on a system to re-purpose rain water.
"I have to shower either in the lake—I call it my Lake Erie showers—[or] there is an outdoor shower in Mentor Headlands State Park, and I indulge friends who have showers who are willing to let me wash up occasionally," she says.
Although Sheila purchased the lighthouse nine years ago and continues to renovate the inside, atop the structure is still an active navigation aid, as well as a working weather station. The weather station and the beacon are both powered by solar panels on the property. The beacon is maintained by the U.S. Coast Guard, and still comes on each night from dusk to dawn.
"I am just a steward," Consaul said. "I'm renovating it, saving it, repairing it, but it'll be here long after I am."
As she continues her revitalization project, Sheila has been giving occasional tours and hosting an open house each year in June on the lighthouse's anniversary. She's also hoping to begin renting it out in the future, once she finishes a few more projects.
"I'd like to at some point only because the demand is so high," she says. "So many people want to stay in a lighthouse."
Sheila is hoping to shine a little light on the building's history, and wants to share this Northeast Ohio monument with the community she now feels very much a part of.
"It is my summer home, but I also recognize that it's been the symbol of Lake County for many, many years," she admits. "I'm just happy to be able to save it."