7- year-old Tessa Puma used to be a dancer, not a fighter. Now she's both.
She fought for her life, lost part of her leg and came back dancing less than a year later.
Her left leg had to be amputated at the knee. Several skin grafts with unforeseen complications.
Her dad, Matt Puma. said at the worst point doctors said Tessa had "only about a 20 percent chance of life."
What a difference 10 months makes.
On Tuesday, at Center Stage Dance Studio in Northfield, Tessa proved she could rock it with a prosthetic leg.
That trademark Tessa smile was in full swing, as was her tutu, when she aced her dance moves that prove dedication pays off.
Now she's headed to Detroit this weekend for her first comeback competition. Tessa will be in 2 routines.
In one, she'll be performing with 8-year-old Gaven Mathlage and 8-year-old Caleb Colbert.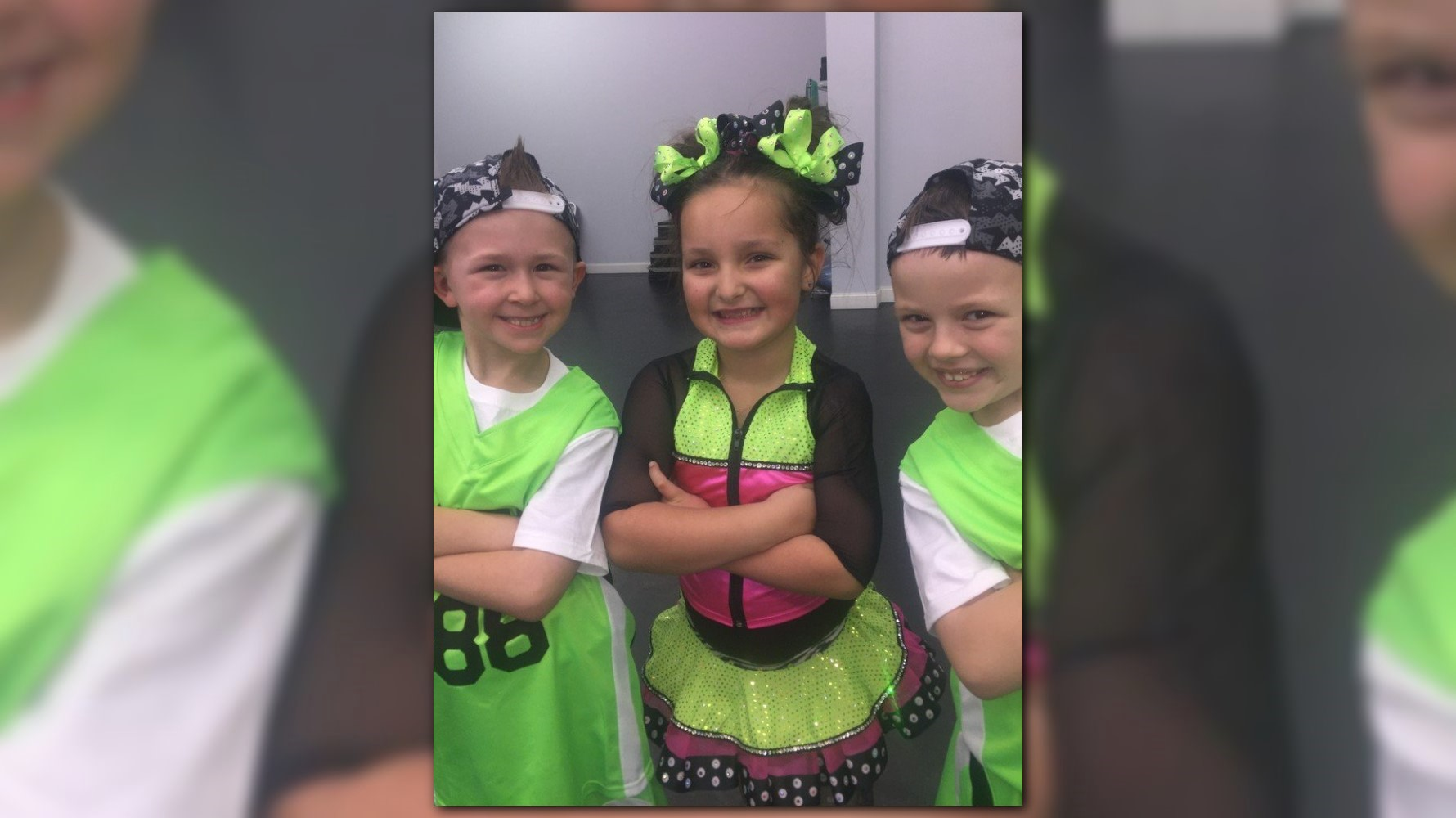 The competition will be the latest and greatest chapter of Tessa's comeback story.
Tessa has no grandiose pat on the back answer about being strong.
"I just keep on trying and practicing, saying you'll get better at it," Tessa smiles.
Confidence is contagious at Center Stage.
Gaven didn't skip a beat when we asked him how he thinks they will do this weekend.
"We're probably going to hit it out of the park," he said.
For Tessa's dance instructor, Missy Fuller, who has taught Tessa since day one, it's personal now.
"It's super personal. Tessa is my baby. To be able to see her go out there and still be living the dream after she fought so hard to overcome everything that she did," Fuller stops short of finishing the sentence, but her watery eyes say it all.
Tessa's dad, Matt Puma, says she wanted so badly to get back to make Missy proud.
"That's all she needed to hear is that Missy was waiting for her. I kept telling her when the days were hard to keep pushing. Missy is waiting. So she worked her butt off every single day," said her proud papa Matt Puma.
At just 5-years-old, Tessa was the youngest to make the competitive dance team at Center Stage.
Now she is reinventing her talented self with a different leg than before.
"She figures it out. She has to adjust to the lifestyle but it doesn't stop her. Sees what she wants to accomplish and she does it. She's going to do it," says Matt Puma.
Tessa told us she's "very proud." And Caleb seconds that.
"I'm really happy she is back and dancing. She's just a really good fighter and she teaches me a lot of stuff and she's my best friend," Caleb says with a smile.
There's support for Tessa also from from Rush Hour Grille of Twinsburg, where 10% of their Queen of Hearts winning pot will go to Tessa to find the best doctors to fix her scars from the skin grafts.