MAYFIELD HEIGHTS, Ohio — Last year, as Kelly Stake cared for her patients in the COVID unit at Cleveland Clinic Hillcrest Hospital, she and her fellow nurses gave it their all through an incredibly difficult situation.
"Countless nurses on my unit have been the person to hold a patient's hand while holding an iPad so that a daughter can say goodbye to her mother for the last time," Stake said. "All while being terrified for our own lives for our own families. ... The overwhelming experience was just so heartbreaking."
Just before Thanksgiving, the devastating effects of the pandemic hit far too close to home when Stake's mom, Emma, and stepfather, Mark, went to their local hospital with symptoms of COVID. They both ultimately tested positive.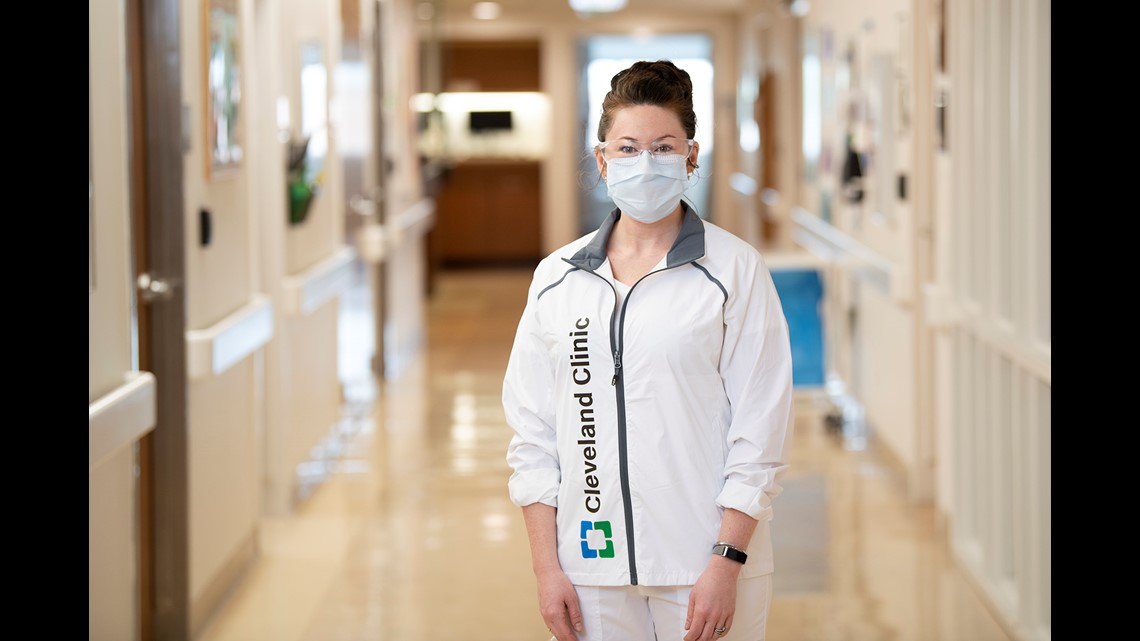 "She was sent home and she didn't get to say goodbye to Mark because they were working really hard for him already, and mom went home and that was the last time she would see him," Stake recalled.
At the same time, her stepbrother, Jacob, who was living across the country in Arizona, also contracted COVID.
"Jacob ended up being in the hospital for quite a long time," Stake said. "And I think two and a half months after Mark had passed, Jacob passed at the ICU as well."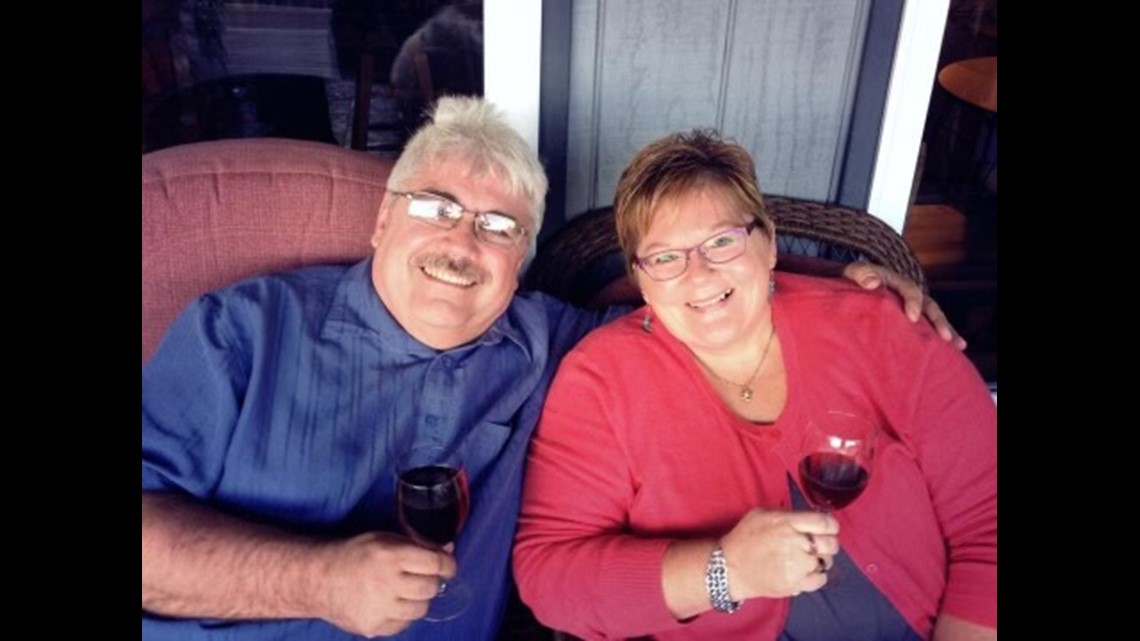 Stake endured devastating loss at work and at home while also caring for her own young family: Her daughter, Elena, is now 5, her son, Victor, now 2. Stake says it was the hardest year to be a mom and a nurse.
"I was so scared for them, [but] I'm going to work for them so that they can have a great life and they can see mom do hard things."
That includes going back to school to get her master's degree.
"My motivation is definitely my kids, and I just want to show them that anything is possible if you just keep trying."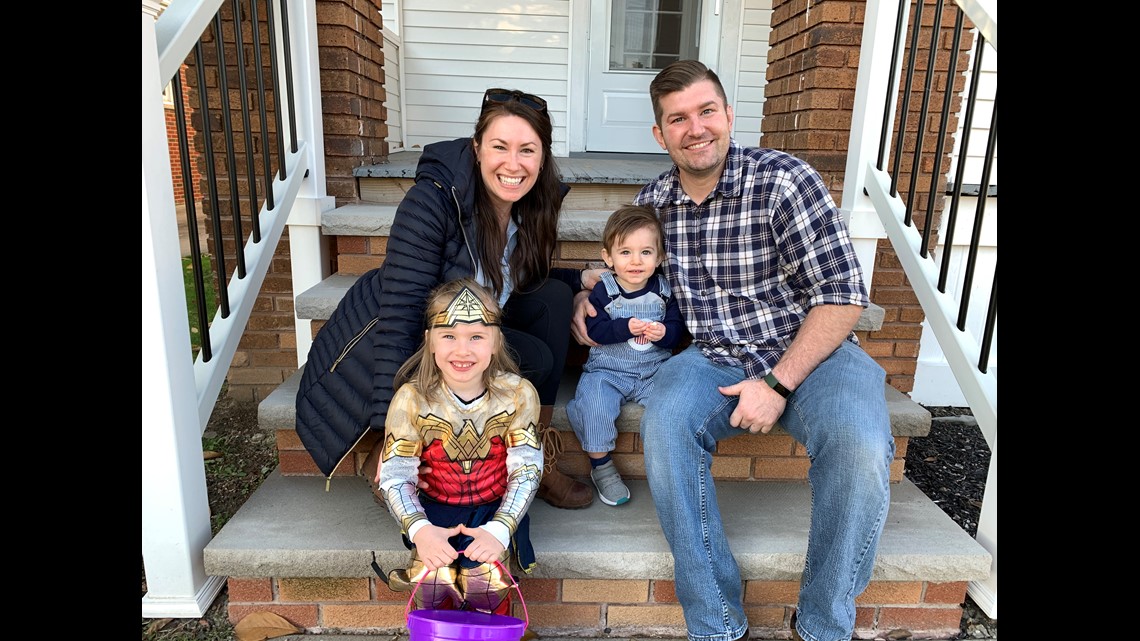 So with Al Roker visiting Cleveland for Today's "Reopening America" series on NBC, we invited Stake and her family down to the Rock and Roll Hall of Fame's plaza to meet Roker for recognition of her work. Stake thought she was there to share her story, telling Roker and 3News' GO! morning anchor Maureen Kyle why she wanted to speak out about her experience.
"Our hospital still has a whole floor full of COVID patients," Stake told them. "So that's why you have to wear a mask and you have to get vaccinated and nurses are heroes."
But we had an even bigger surprise in store, as we presented Stake with a $15,000 check thanks to our friends and partners at Union Home Mortgage. President & CEO Bill Cosgrove explained why it's important for his company to give back.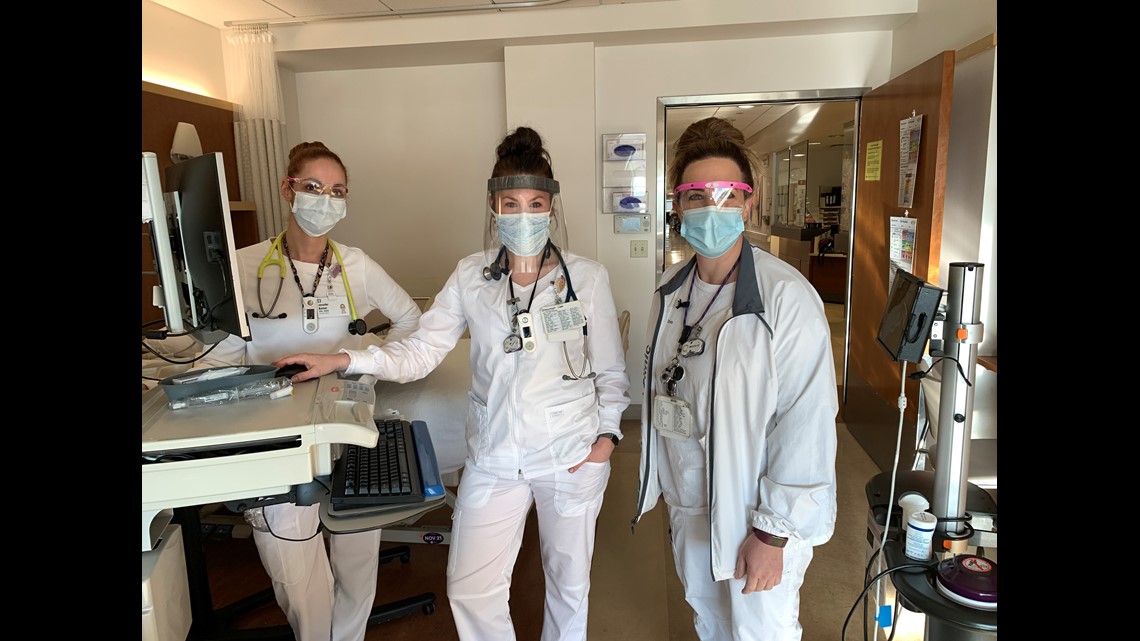 "Kelly's just like me and you and everybody else in Northeast Ohio, getting up every day and taking care of your family and taking care of your community," Cosgrove said. "So for us to do just a small part to help take care of the person that takes care of all of us in the community is just something really special for us to do."
Stake, who was touched and shocked by the gift, says she's going to continue to pay it forward.
"I want to give some to my unit to thank my coworkers. You know, we love food, us nurses, so I'm sure they'll appreciate it. ... I honestly didn't see it coming. It's just so incredibly, so incredibly generous. I'm still in school so this is a great help. A great help."