Parent eagles Stars and Stripes are parents to the now named Anchor and Arrow!
The eaglets are now seven weeks old and will soon learn how to fly. They are currently able to be observed 24/7 on the "AvonLake EagleCam" YouTube channel found HERE.
Want to be among the first to know the most important local and national news? Download the free WKYC app and get updates right on your phone: Android, Apple.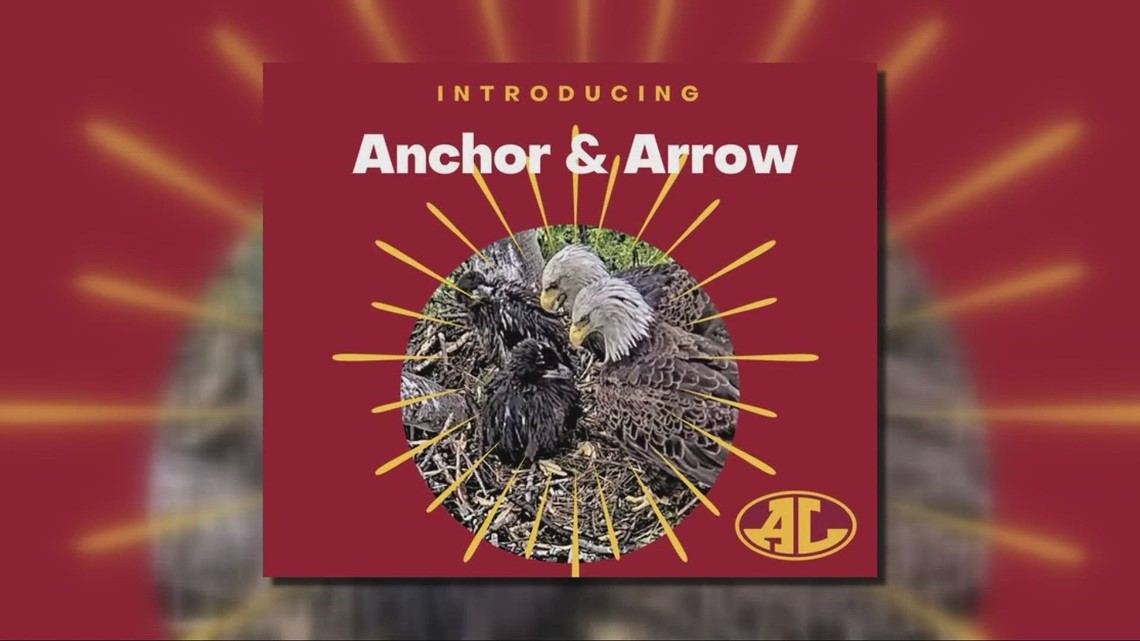 In the picture below, the female eagle Stars is in the back right with the male eagle Stripes in the front. Anchor can be seen next to Stars and Arrow seen next to Stripes.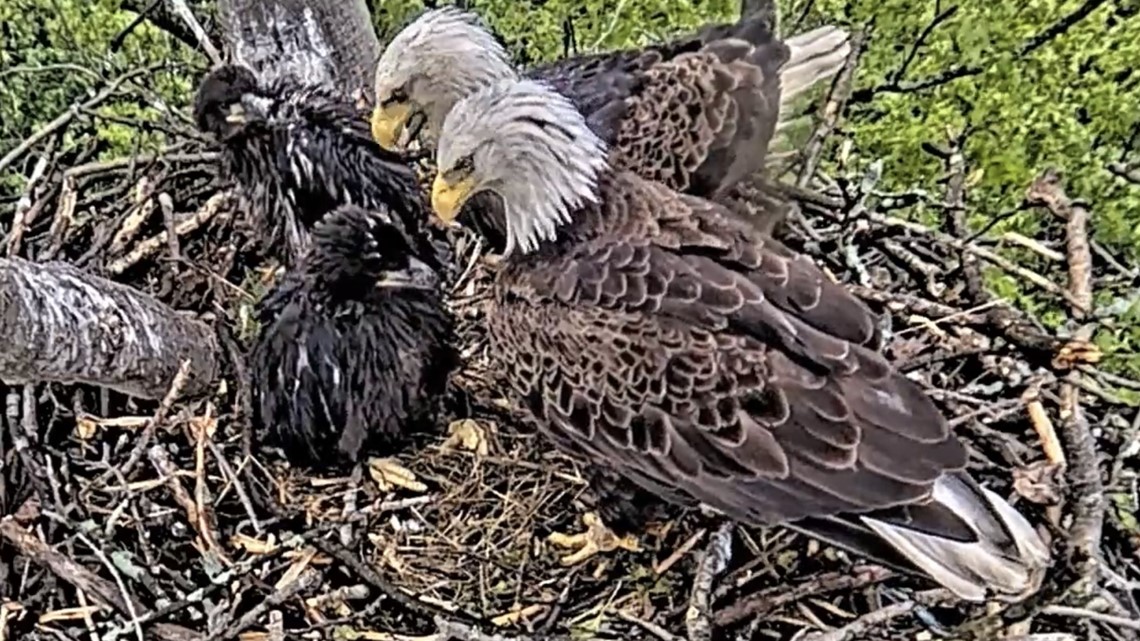 From 3News' previous coverage of this story: