TOLEDO, Ohio — The Toledo Zoo has welcomed a baby giraffe as the latest edition to the herd, according to a social media post from the organization.
The calf, Franklin, was born to mother, Tuli, and father, Rocket, on Saturday. Tuli completed the "tall task" of giving birth to a 165 lb. calf. Zookeepers said a neonatal exam found both mother and baby were doing well off-exhibit.
Zookeepers will introduce Franklin to the rest of the herd when they deem he is ready; following that, Zoo visitors can meet Franklin at the Africa exhibit later this month.
The zoo published several pictures of Franklin on social media. He is pictured below: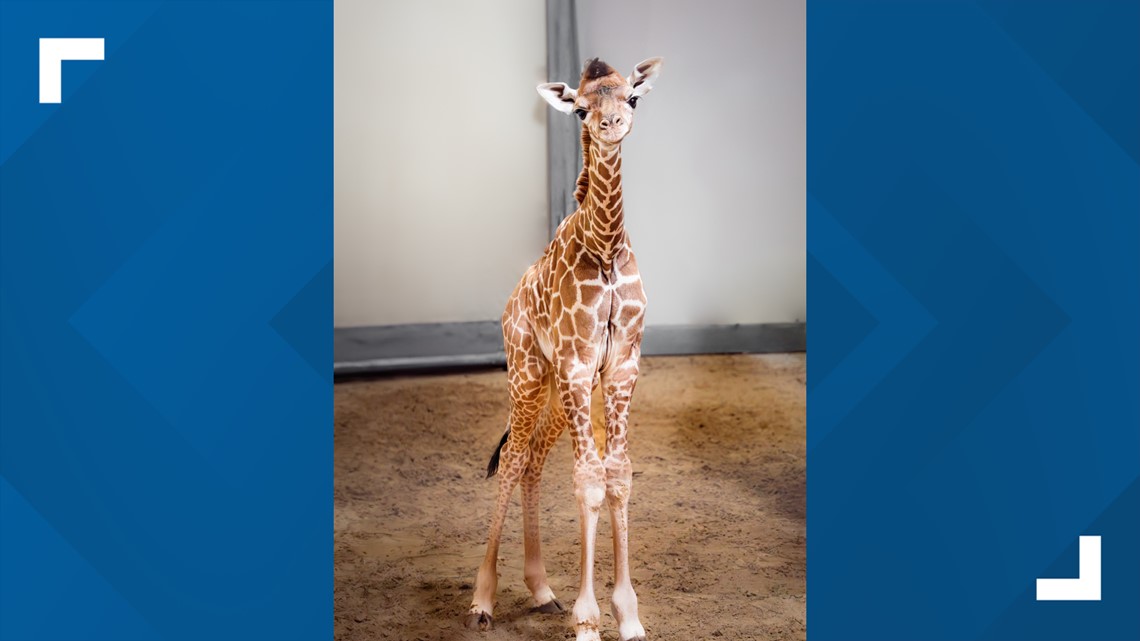 This comes as Toledo zookeepers prepare to welcome the third calf of Renee, the facility's well-known African Elephant. She is due in 2024.
Late last year, the Toledo Zoo also welcomed twin polar bear cubs.