Cleveland Auto Show guide: The cool cars, celebrity appearances and new ride-and-drive options for 2020
What's new at the Cleveland Auto Show this year? Here's everything you need to know.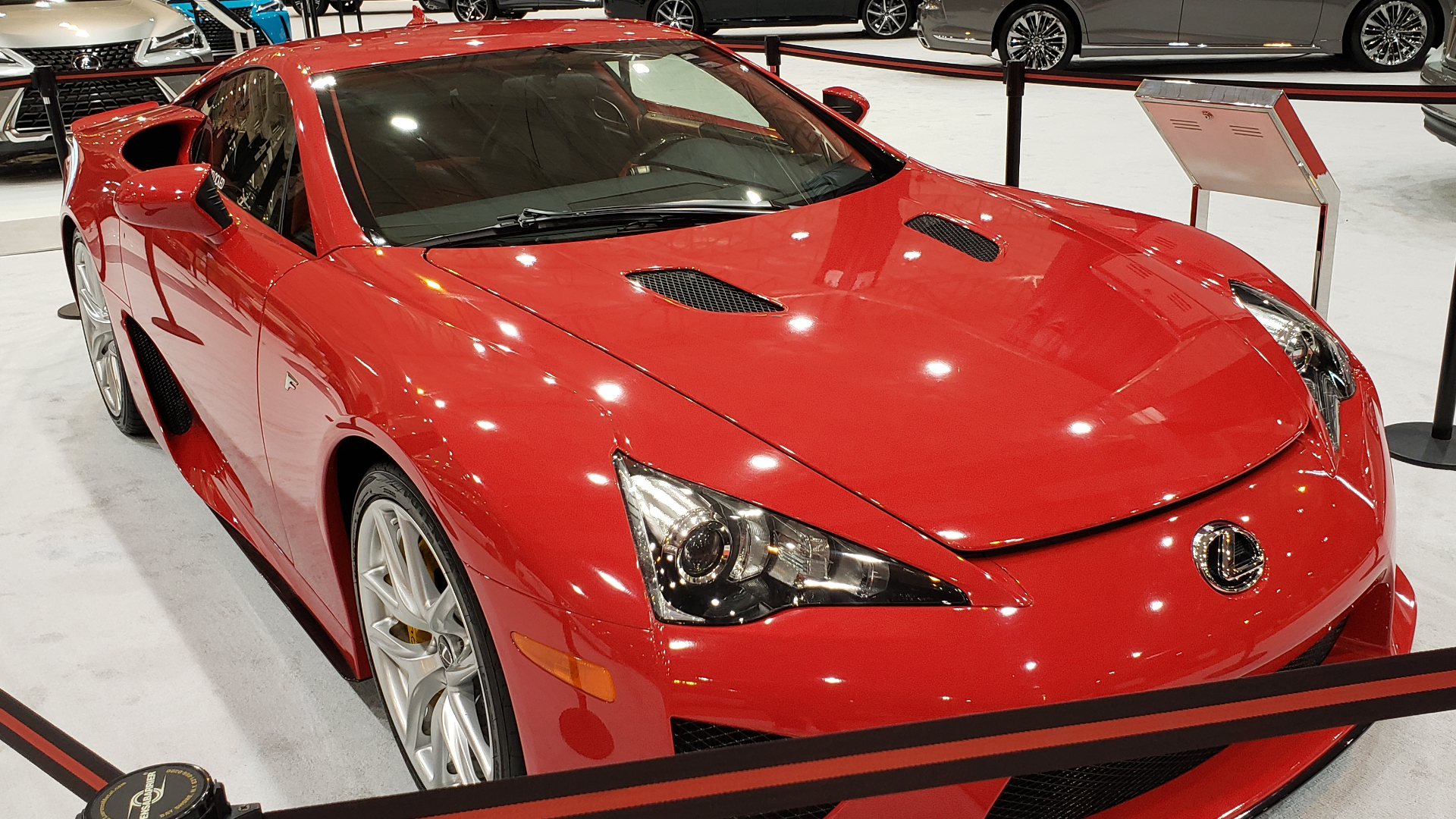 Rev up your engines because the Cleveland Auto Show is back at the IX Center!
Featuring more than 800 vehicles across the show floor, the 2020 event is taking things to the next level with three indoor ride opportunities for the first time ever as BMW offers their xDrive Experience.
But what else is new this year? How can you buy tickets? Which celebrities are coming and when can you meet them? We have an in-depth guide to everything you need to know about this year's Cleveland Auto Show.
Chapter one
:
Under the hood
LOCATION: 1 I-X Center Drive in Cleveland
DATES: Friday, Feb. 21 through Sunday, March 1.
HOURS: Opening night: 5-10 p.m.
- Monday-Thursday: 11 a.m. – 9 p.m.
- Friday-Saturday: 11 a.m. – 10 p.m.
- Sunday: 11 a.m. – 8 p.m.
TICKETS: Prices remain the same for 2020: Tickets are now $14 for adults, $12 for preteens (ages 7-12) and $12 for seniors (ages 62+). Children ages 6 and younger get in free. BUY TICKETS HERE.
PARKING: It's always free at the Cleveland Auto Show.
FAMILY FUN DAY: Free admission for everybody ages 15 and younger: Monday, Feb. 24.
FREE T-SHIRT: All attendees will be given a free Auto Show T-shirt while supplies last on Tuesday, Feb. 25.
HERO'S DAY: Free admission with valid ID and proof of service or employment on Thursday, Feb. 27 for the following: Current / former U.S. military personnel, firefighters, EMTs, police officers, state troopers, investigators, evidence technicians, firearms examiners, crime lab technicians, 911 dispatchers, correction officers, FBI, Homeland Security, Transportation Security Administration, National Security Administrations, U.S. Customs or U.S. Border Patrol.
Chapter two
:
Start your engines!
So what new vehicles can you expect at the 2020 Cleveland Auto Show? Here are the highlights:
Chevrolet C8 Corvette
Ford Mustang Mach-E
20/21 GMC Yukon
Hyundai Sonata Hybrid
Lexus RCF GT3
Chevrolet Bolt EV
Ford Mustang Mach-E
General Motors EV-1
Nissan Leaf
See photos from the show floor:
Photos: 2020 Cleveland Auto Show at IX Center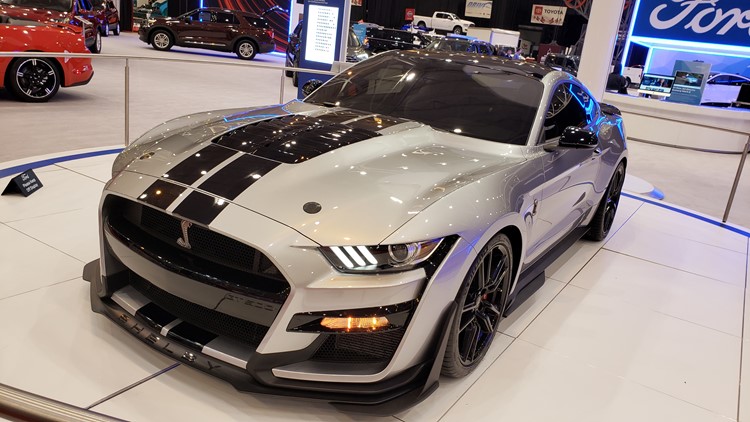 "CANNONBALL RUN" VEHICLE:
The 2015 Mercedes-Benz E63 AMG that broke America's cross-country driving record last year will be on display throughout the Auto Show. Twinsburg's Doug Tabbutt and his team broke the world record by driving the 2,825 miles in just 27 hours and 25 minutes.
Chapter three
:
Behind the Wheel
Thinking about buying a new car, but want to give it a test ride first? You can get behind the wheel at multiple Ride-N-Drive options from 10+ brands this year:
BMW
Chevrolet
Chrysler
Dodge
Fiat
Jeep
Nissan
Ram
Subaru
Toyota
Volkswagen
These are the rules associated with Ride-N-Drive opportunities:
- Each individual company determines the age and insurance requirements of the driver.
- Some Ride-N-Drives require a Breathalyzer test.
- All adults must provide follow-up information about themselves.
- All drivers and passengers must complete a waiver of liability.
- All drivers must produce a valid driver's license.
Chapter four
:
The Classics
The Classic Car Competition is back for another spin and reprising its role as one of the most popular attractions of the Cleveland Auto Show.
It's like taking a step back in time as local car lovers show off their unique vehicles that are at least 25 years old.
While participating vehicles in the Classic Car Competition will be on display every day the Cleveland Auto Show is open, prizes will be awarded on Saturday, Feb. 29 at 2 p.m.
See photos of the Classic Car Competition:
Photos: Classic Car Competition at 2020 Cleveland Auto Shos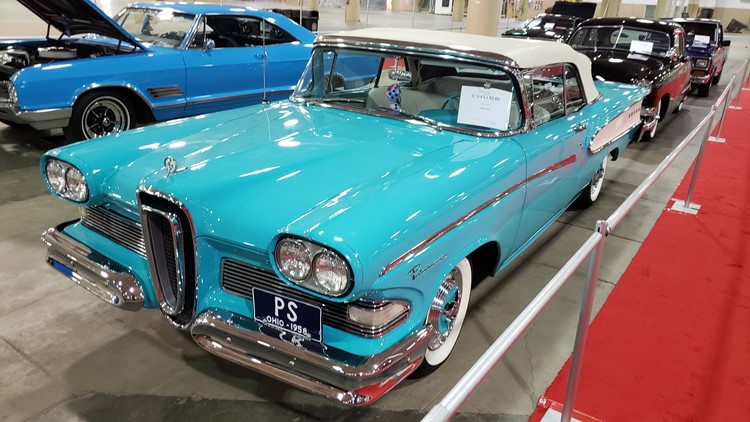 Chapter five
:
Costly chrome
Ever dream of cruising down the street in a Rolls-Royce? How about an Aston Martin?
Welcome to Millionaire's Row! This popular exhibit features a series of vehicles that most of us can only dream of owning because many of them cost more than a house.
This year's Millionaire's Row lineup includes (NOTE: Vehicles subject to change):
2020 Aston Martin DBS Superleggera Volante
2020 Rolls-Royce Cullinan
2020 Bentley Continental GT
2020 Bentley Bentayga V8 Design Series
2020 Mercedes-Benz AMG-GT63S
2020 Mercedes-Benz S63 Cabriolet
See photos from Millionaires Row:
Photos: Millionaires Row vehicles 2020 Cleveland Auto Show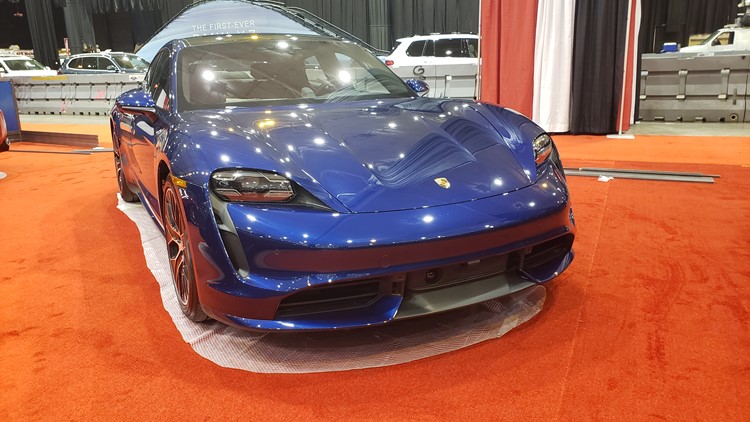 Chapter six
:
Rough terrain
A fan-favorite element of the Cleveland Auto Show is Camp Jeep. Here you can ride along as professional drivers show off the trail-rated capabilities of Jeep vehicles over an obstacle course that includes ground maneuverability, a stair climber, moguls, break overs, a pass through, and climb the 35-degree Camp Jeep Mountain.
There's also the Ram Truck Indoor Test Track that will "show you how much the brand's trucks are capable of doing."
New for 2020, BMW is bringing its "xDrive Experience," which is an indoor test track featuring an off-road course and hill descent. You get to experience all that from inside a BMW X5 or X7 SUV.
Photos: Off road driving at the 2020 Cleveland Auto Show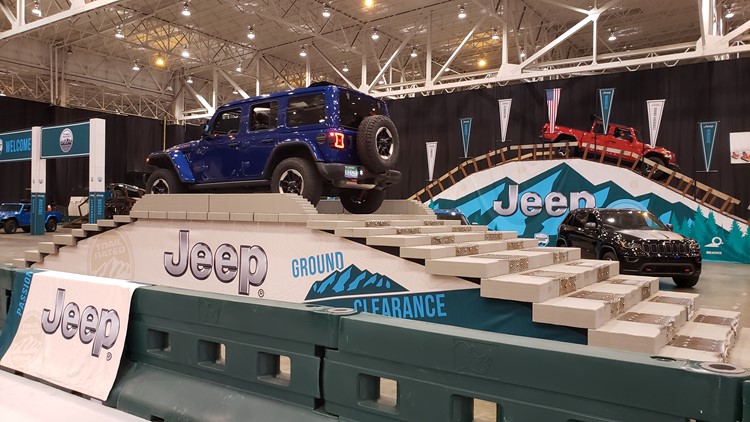 Chapter seven
:
Racing with the stars
Here's your chance to meet some famous faces...
Nick Chubb: The Cleveland Browns running back will be signing autographs from 6-8 p.m. in the GMC display.
Jamie Gillan -- The Scottish Hammer: The Cleveland Browns punter will be signing autographs from 6-7 p.m. in the BMW display.
WEDNESDAY, FEB. 26 (main concourse):
Justin Haley: The NASCAR Xfinity Series driver will be signing autographs from 6-8 p.m.
Matt Kaulig: The owner of Kaulig Racing and LeafFilter Gutter Protection will be signing autographs from 6-8 p.m.
Chapter eight
:
Straight Outta Hollywood
You can get an up-close glimpse at some of the coolest screen-used cars throughout the Auto Show.
The famous vehicles on display include:
DeLorean "Time Machine" from Back to the Future
K.I.T.T. from Knight Rider
1983 GMC Vandura from The A-Team
Vin Diesel's 1967 Pontiac GTO from xXx
Want an even closer look at these famous vehicles? Check out these pics:
Photos: Famous movie vehicles from 'Back to the Future' and 'Knight Rider' at 2020 Cleveland Auto Show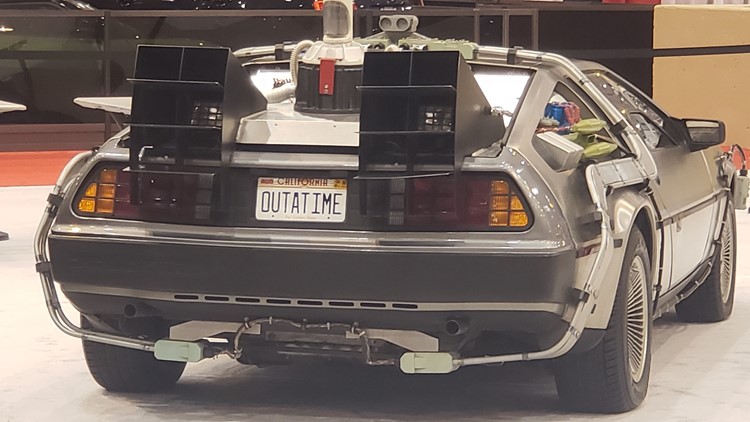 Chapter nine
:
Win wheels
You can win a 24-month lease on either a 2020 Buick Encore GX or a 2020 GMC Sierra 1500 Elevation.
You can register to win at the Official Vehicle Giveaway booth during any day of the Cleveland Auto Show.
Each day of the show, one finalist will be chosen and invited back on Sunday, March 1. Out of the 10 finalists invited back, two grand prize winners will be selected.