CLEVELAND — Editor's note: Video at the top of this story was originally published on Feb. 26, 2020.
It has been a highlight attraction in Cleveland for decades, but now the event's organizers have decided to reschedule their plans for the 2021 Cleveland Auto Show.
"As of today, due to Ohio's restrictions on public gatherings, the Cleveland Auto Show will not be held in the spring of 2021," officials said in a press release Monday morning. "The closure of the I-X Center, the host venue for the Cleveland Auto Show for the last 20+ years, paired with the COVID-19 mass gathering restrictions from the State of Ohio, have forced Show Management to postpone the 2021 Cleveland Auto Show."
Photos: 2020 Cleveland Auto Show at IX Center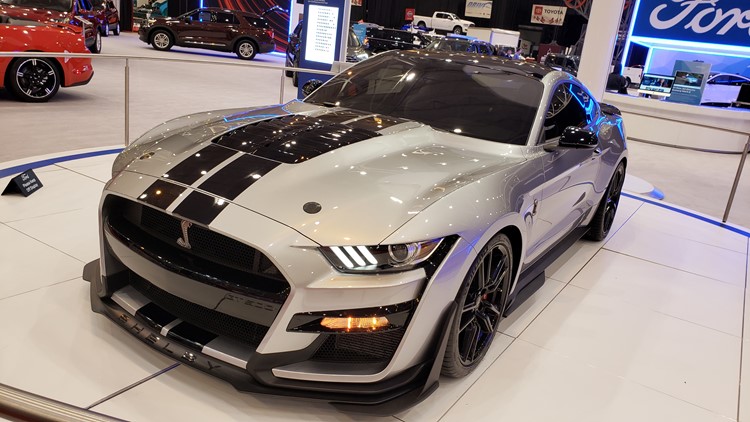 "As we continue to navigate through the coronavirus issues, it's best we delay the show until we have a clear path to producing an Auto Show indoors," said Louis A. Vitantonio, President of the Greater Cleveland Auto Dealers' Association and the Cleveland Auto Show. "We believe the Auto Show best fits in the I-X Center facility given the larger footprint it has; however, we can produce the Show in the Convention Center downtown as we did in the early 80's."
"After many meetings with I-X Center and city officials, even prior to the COVID-19 outbreak, there has been no confirmed resolution, and the facility is closed until the parties decide how the building will be managed and utilized going forward," Auto Show officials noted.
Organizers say they're looking forward to continued conversations with the I-X Center Corporation, the city of Cleveland and Huntington Convention Center with hopes of making an announcement regarding the 2021 event's rescheduled dates.
"As representatives of automobile retailers, we know when the people of Northern Ohio see spring around the corner, demand for new vehicles soars. We also know how important the Show is for consumers to gather information in a no-pressure environment," Vitantonio added.
NOTE: Video below was originally published on Feb. 21, 2020:
Photos: Famous movie vehicles from 'Back to the Future' and 'Knight Rider' at 2020 Cleveland Auto Show