CLEVELAND — "Love" is in the air!
Happy news to report today as 3News' own Austin Love has announced his engagement to longtime girlfriend, Allison Stibrick.
Love, a reporter on GO!, shared the incredible news to his social media accounts early Saturday morning.
The GO! reporter popped the question on the rooftop of The Beacon in downtown Cleveland Friday evening, and 3News Photojournalist Dominic Ferrante was there to capture the moments following the proposal.
The newly engaged couple was then welcomed to a huge surprise party with friends and family at Market Garden Brewery near the West Side Market.
As if the excitement of the engagement wasn't enough, Friday also happened to be Love's 29th birthday! What a way to celebrate!
The couple met in November of 2019 and had their first date at Society Lounge.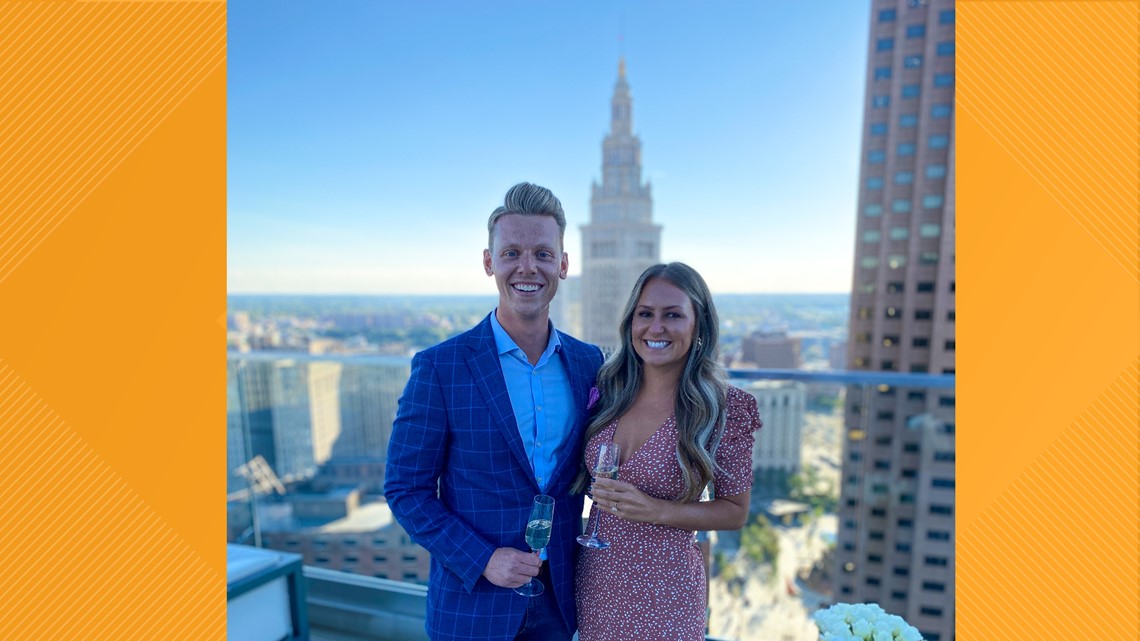 When asked how he and Allison are feeling, the 3News Reporter said "We are PUMPED."
Everyone at WKYC congratulates the happy couple on their engagement!
Love joined the WKYC family in April of 2018.