CLEVELAND HEIGHTS, Ohio — Four years ago, Zeleke Belete opened Zoma in Cleveland Heights. Along with Empress Taytu, it is one of only two Ethiopian restaurants in the city. (Sadly, Lucy, a third that opened two years ago in Old Brooklyn, has closed.)
Belete immigrated to the United States in 2004 thanks to a diversity visa lottery, and he settled in Cleveland because that's where his sponsor lived. After searching for close to a year for a location to open his restaurant, Belete settled on Cleveland Heights because of the east-side neighborhood's proximity to diverse and adventurous diners.
"Cleveland Heights is one of the best places to have an ethnic restaurant," he says.
Ethiopian food is characterized both by its unique flavors and its communal presentation, a family-style approach with multiple items arriving on a large platter. Vegetable, grain, meat and fish-based stews, some of which are spicy, are scooped up and eaten with small pieces of injera, a spongy flatbread made from fermented teff batter.
"Once you try Ethiopian food, you'll be addicted, especially the sour bread injera," states Belete. "Injera is getting more popular right now because the bread is gluten-free. It's similar to like a pancake kind of crepe. So you tear the bread and you scoop it and you eat. You're using injera just like your utensils, a fork and spoon."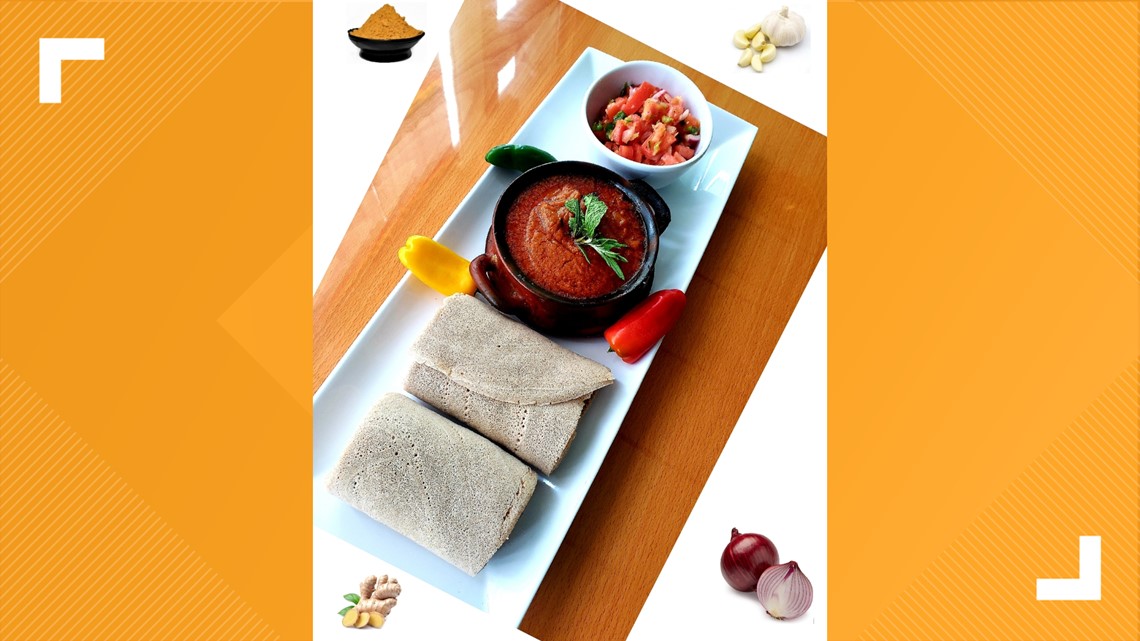 Belete imports many of his ingredients directly from Ethiopia to maintain the food's authenticity, explaining that spices like red pepper, cloves, and cardamom are grown differently (and often organically) in Africa. Those spices go into colorful, flavorful dishes like doro wat, a spicy chicken-based stew made with the fiery spice blend berbere, beef, chicken or lamb tibs, and numerous dishes built around lentils, split peas, chick peas and greens.
"Ethiopian food is more time-consuming," the owner explains. "It's not like you make it rush-rush. You make 12 to 15 different kinds of stews every day and make sure each dish is as flavorful as you can."
For first-timers, Belete recommends the special combo, a large platter filled with options that will feed and satisfy the whole family.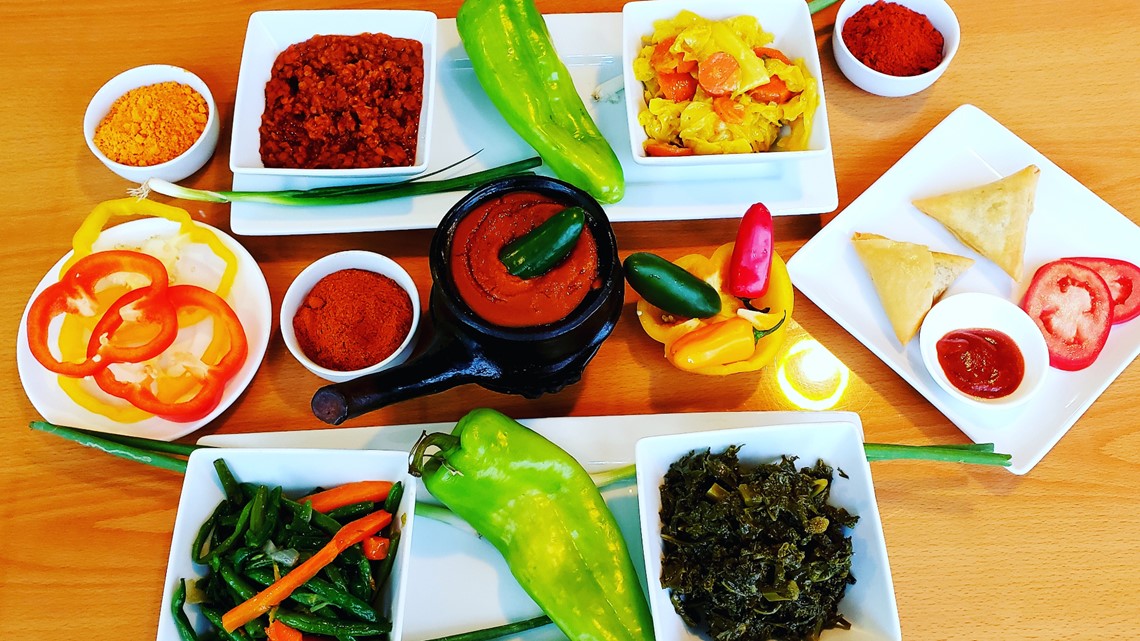 Because so much of the cuisine relies on grains, legumes and vegetables, Ethiopian food is becoming increasingly popular with vegetarians and vegans. In fact, Belete estimates that 70- to 80-percent of his clientele classify themselves as meat-free diners. In the coming weeks, the chef plans to add even more vegetable-based dishes to the menu.
"People's preferences are changing and changing right now," he says. "People are avoiding the drive-through and instead they sacrifice to eat Ethiopian vegan dishes by driving from Westlake or Hudson to Cleveland Heights because they are more health conscious."
While Zoma has been closed during the pandemic to dine-in service, carry-out and delivery business has been brisk enough to keep Zoma afloat, reports Belete.
"The one thing we miss is our families coming to dine in the restaurant, but support-wise they have helped us out a lot in terms of carry-out," he says. "We are doing good, so no complaints. I understand that restaurants can close even before the pandemic, so as long as you do things the right way, you can survive. People come in from Mentor, come in from Lakewood, come in from Broadview Heights to take carry-out from us. Some people send us a check to help the restaurant out."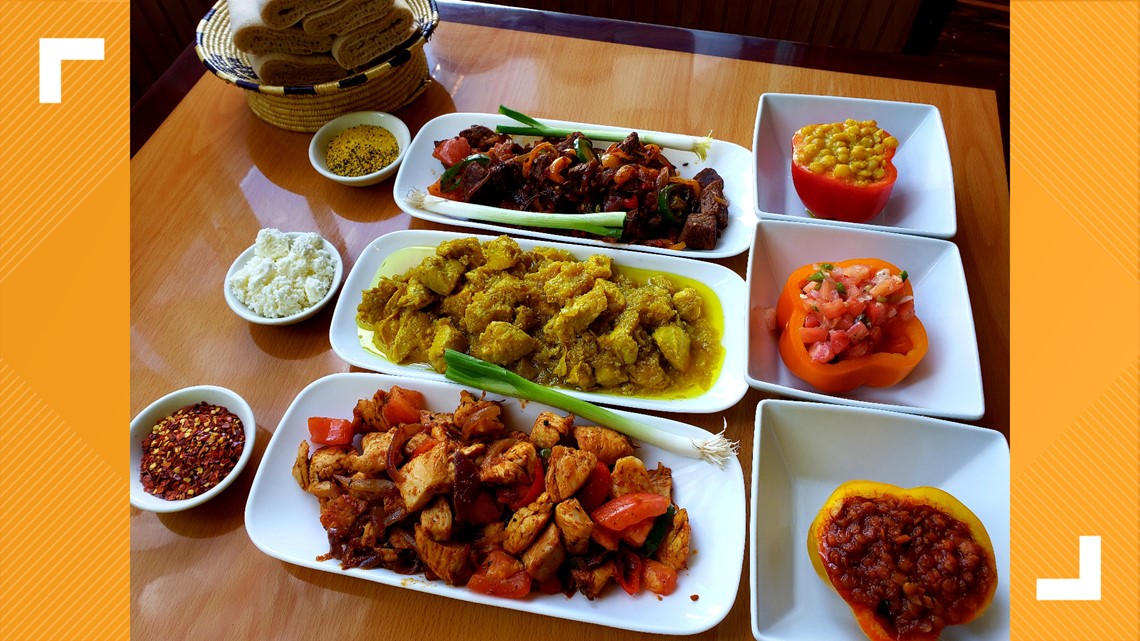 For the foreseeable future, he adds, carry-out and delivery is the only business Zoma will continue to offer.
"The times we are at now is not better than what we had before March 15, so I don't think it's a safe time bring customers to the dining environment. I don't think in the near future."
Zoma is located at 2240 Lee Rd. in Cleveland Heights. Their number to call for take-out is 216-465-3239. Click here for their menu.